Accademia Riaci
Student Reports
Read all class reports from our students!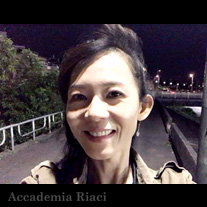 Reporter
Ting-Ya Lin
Country: Taiwan
Course: Jewelry Design
Program: Master Course
Period: Jan 10, 2022 - Jul 29, 2022
I was a nurse, but with my love and interest in art, I studied interior design, jewelry design, and metalworking-related courses at the Institute of Applied Fine Arts at Fu Jen University in Taiwan. I like jewelry design very much, so I was honored to participate in the design competition held by the school, and I won the prize.
I decided to come here to take the jewelry design course for improving my drawing ability and deepen my knowledge of jewelry design. I hope that my design works will be appreciated and that I will open my own studio in the future.
May. 18, 2022 | Posted in Reports, Jewelry Design , Student Reporter | Tags:Ting Ya Lin, Jewelry DesignReporter: Ting-Ya Lin | Course: Jewelry Design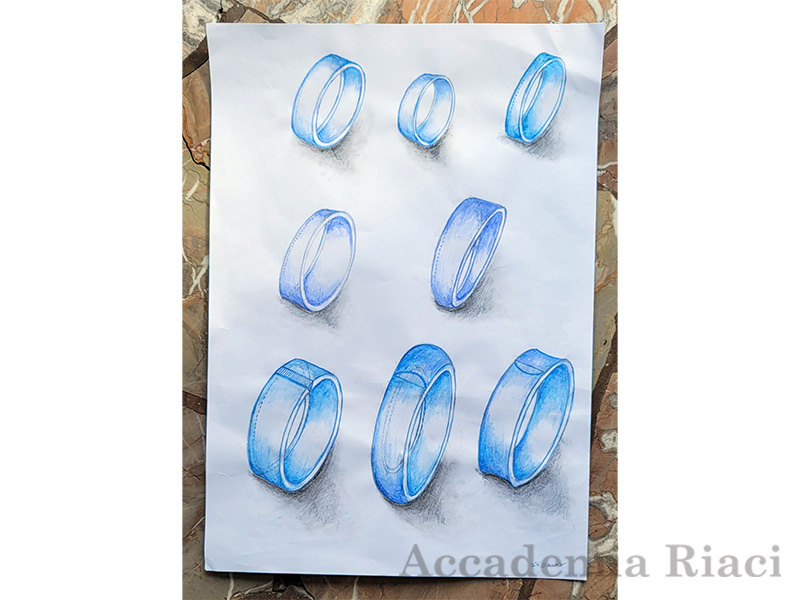 This week teaches how to draw a 3D drawing of a ring and practice drawing three views from the 3D drawing.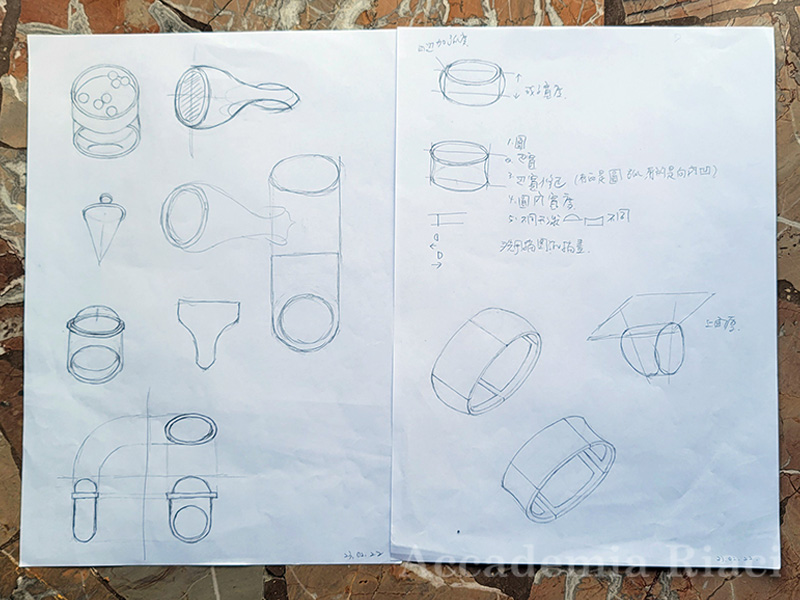 Picture 1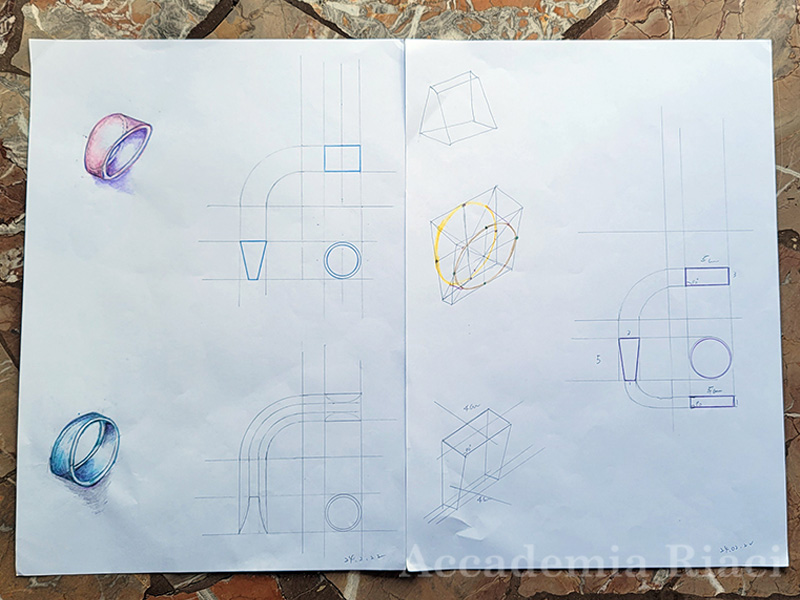 Picture 2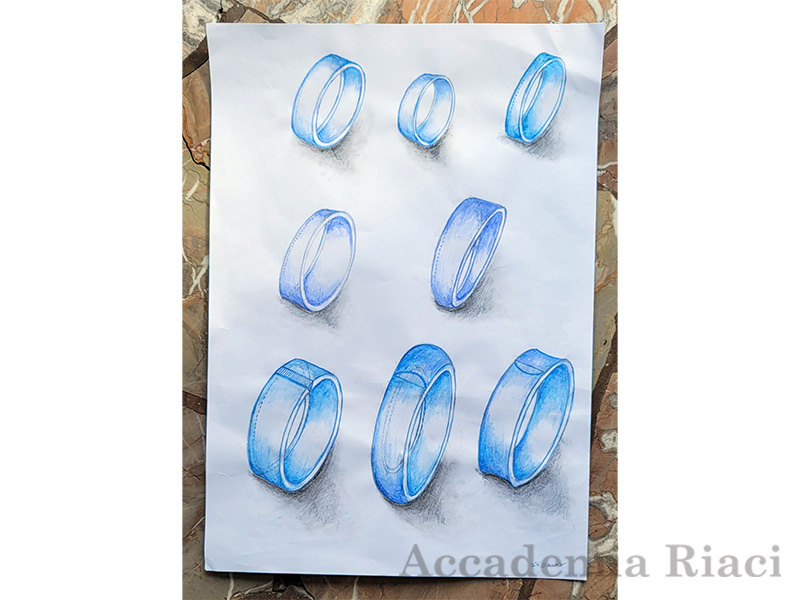 Picture 3 : Draw 3D drawings of rings of different shapes and color them.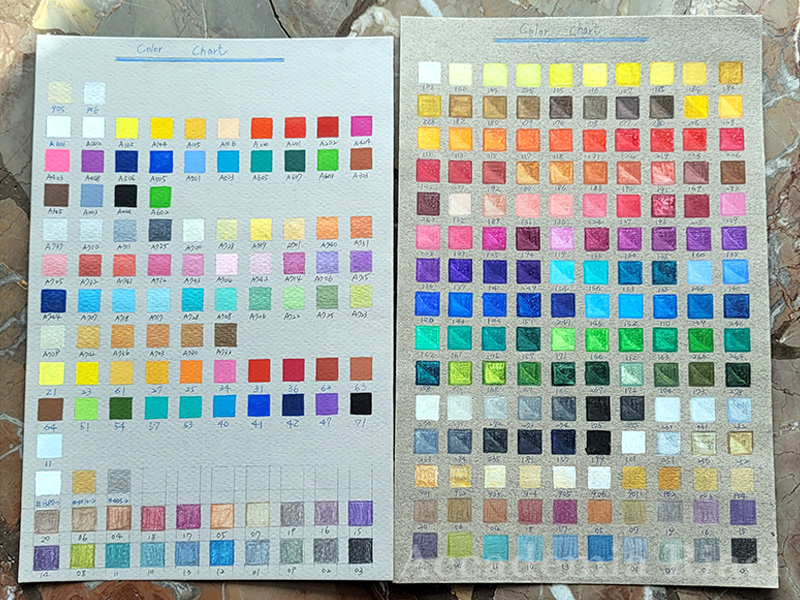 Picture 4 : Color chart is for making water-colored pencils as a reference when drawing patterns.
Practice freehand drawing of gemstones and design gemstone colors.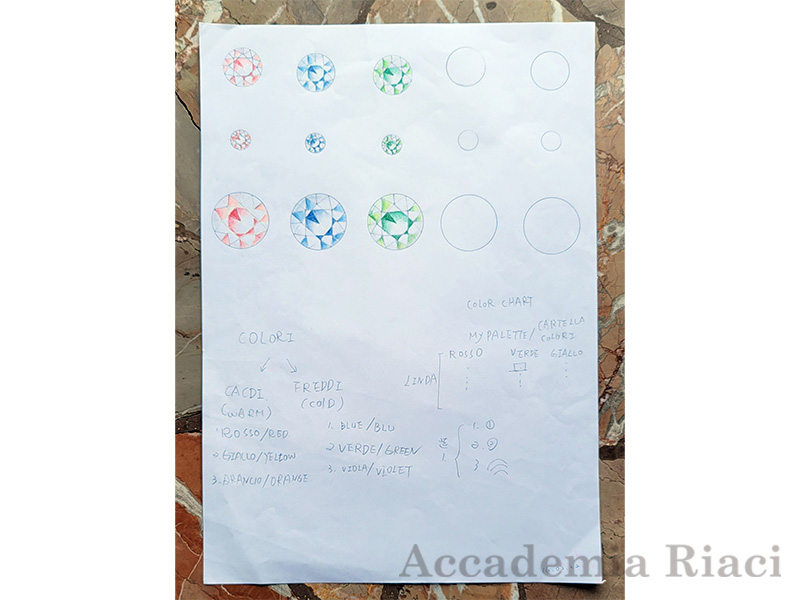 Picture 5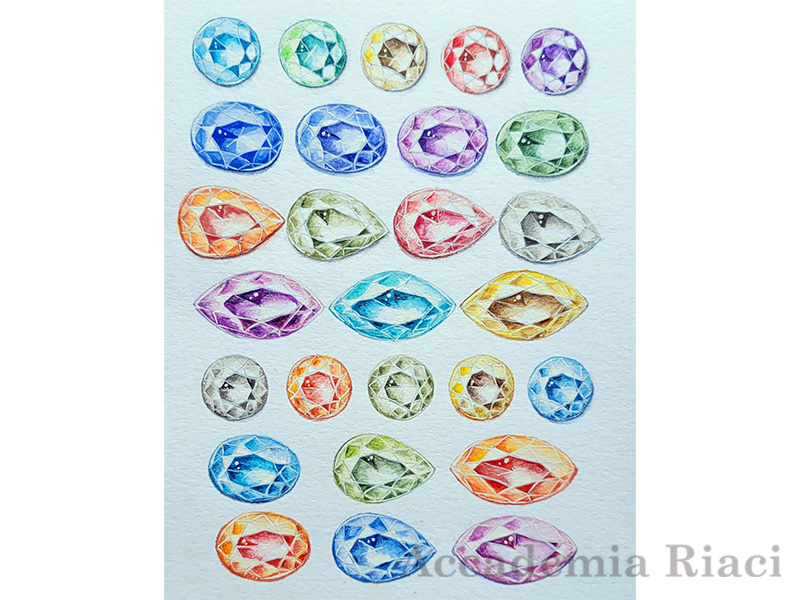 Picture 6
Art Visit
Museo Novecento
The work on display this time is Jenny Saville, one of the most outstanding young female painters in Britain, born in Cambridge, England in 1970. Graduated from the Glasgow School of Art in 1992 and taught at the Slade School of Fine Art in the UK, teaching figure painting.

Features of the work
Her paintings are based on photographs, depicting a huge body, and the paintings are very large. She has held art exhibitions in Britain, France, Germany and the United States, causing a sensation. The female nudes she paints show a giant-like body and strong muscles. The brushstrokes are clear and powerful, but the composition and movements of the human body in the paintings are too arbitrary and helpless, giving people a feeling of powerlessness.
Her works are huge in scale, and most of them use her own body as a model. Starting from women's vision and her own feelings, she observes and expresses her body from different angles. The women in her paintings are huge, like boulders and hills, and the erotic awareness and attitude that men have when they watch women are gone. In addition, she has also created many androgynous carcass paintings.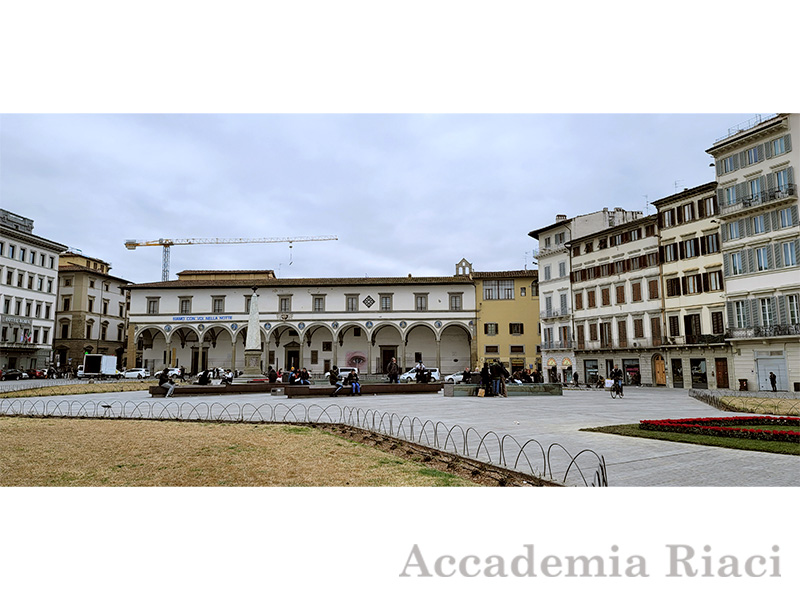 Picture 7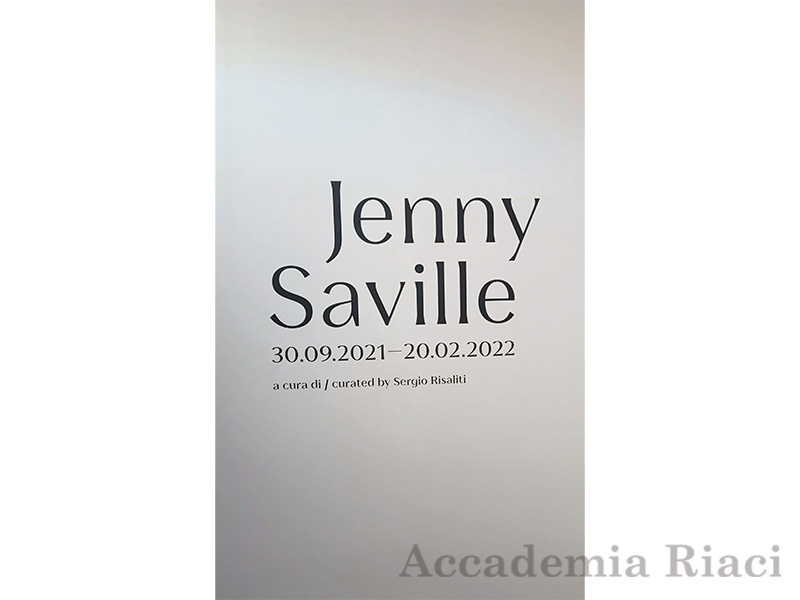 Picture 8
In this exhibition, I think this work can make me feel that the protagonist in the painting is full of expectations for the future. The artist seems to use the expression of color and the transmission of the protagonist's eyes to evoke resonance with the audience.
Picture 9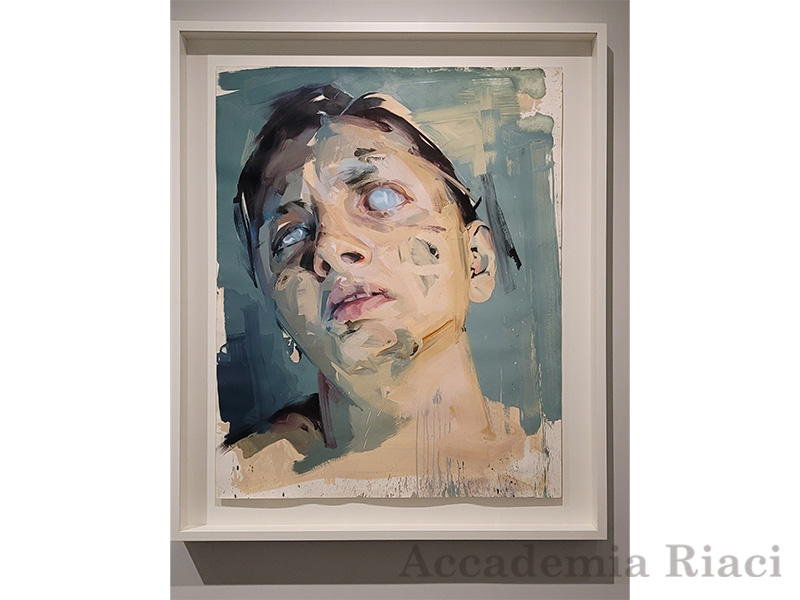 Picture 10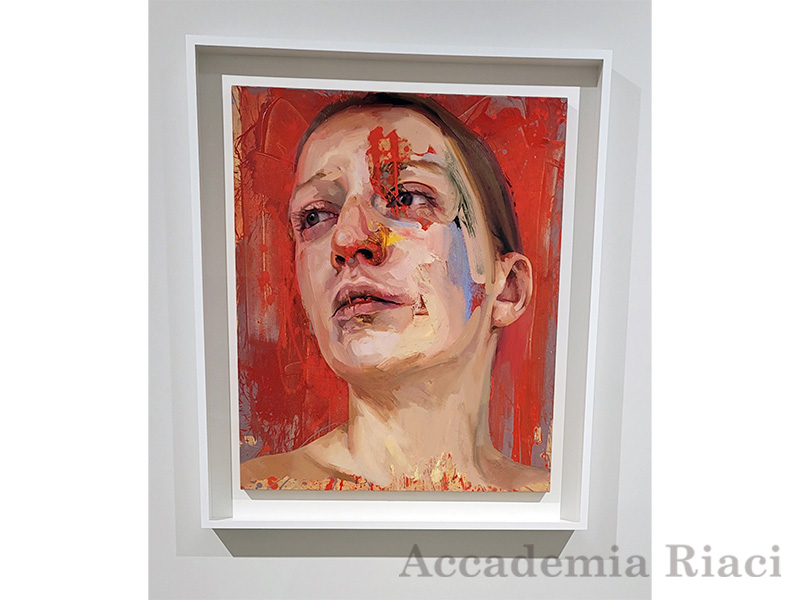 Picture 11
Every stroke of the artist's painting contains the inner emotion and state of the protagonist, and together with the color, it expresses the meaning of the work.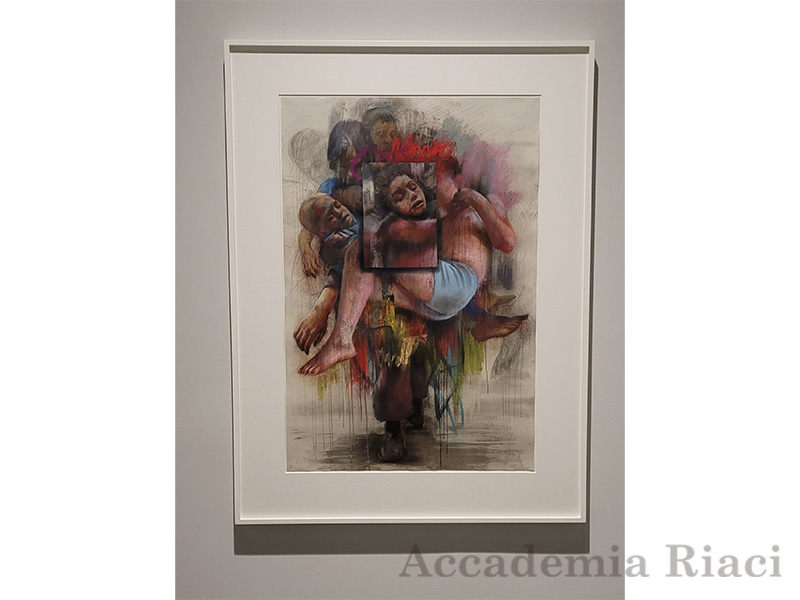 Picture 12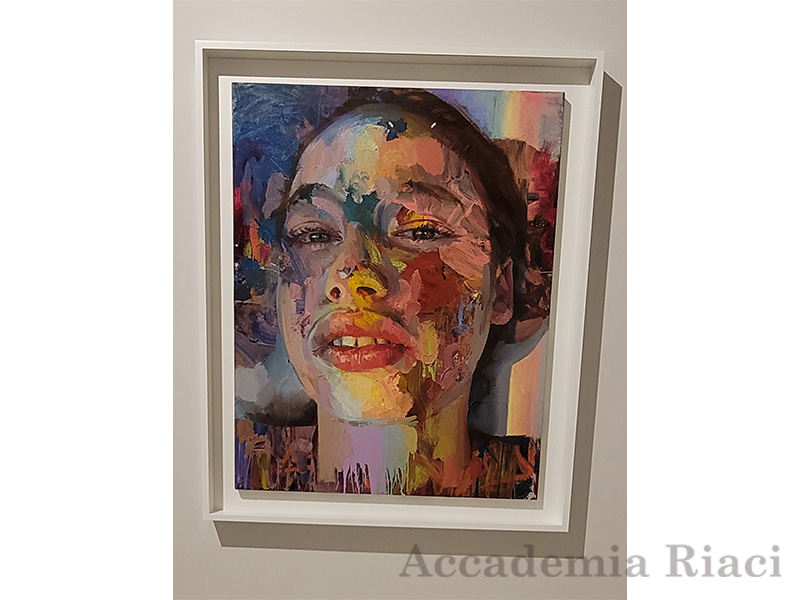 Picture 13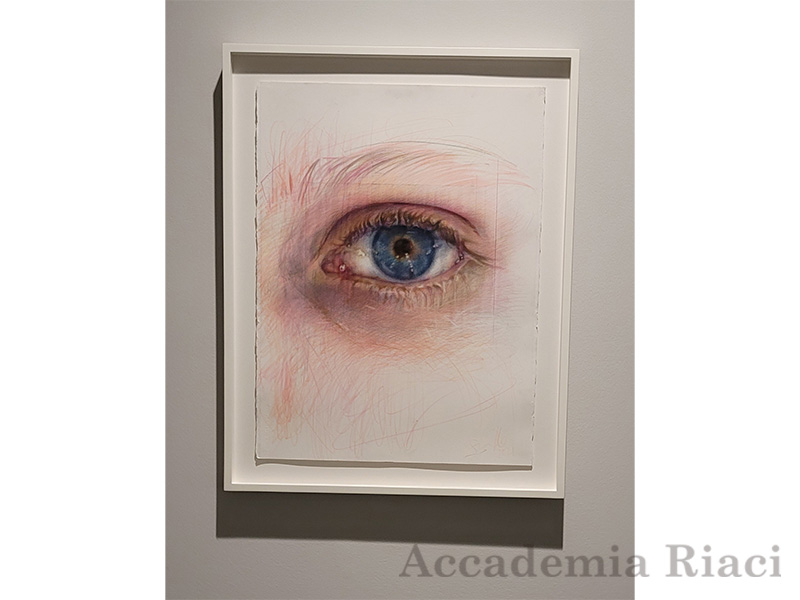 Picture 14 : This is my favorite work, because the real bright eyes seem to convey hope and clarity, you look at me, I look at you, I know your inner thoughts, please express it bravely.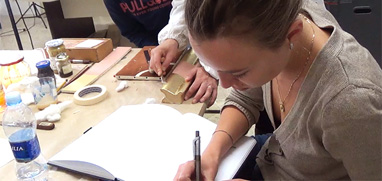 At Accademia Riaci, we are recruiting Course Reporters from our students. The students who are chosen to become Course Reporters are given 10 % of the tuition as their scholarship fee.
The Reporters who have submitted excellent reports will have his or her profile posted on our school website for the next 5 years as an alumnae and will be able to connect with their business chancesafter their graduation.