Accademia Riaci
Student Reports
Read all class reports from our students!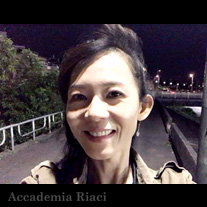 Reporter
Ting-Ya Lin
Country: Taiwan
Course: Jewelry Design
Program: Master Course
Period: Jan 10, 2022 - Jul 29, 2022
I was a nurse, but with my love and interest in art, I studied interior design, jewelry design, and metalworking-related courses at the Institute of Applied Fine Arts at Fu Jen University in Taiwan. I like jewelry design very much, so I was honored to participate in the design competition held by the school, and I won the prize.
I decided to come here to take the jewelry design course for improving my drawing ability and deepen my knowledge of jewelry design. I hope that my design works will be appreciated and that I will open my own studio in the future.
May. 13, 2022 | Posted in Reports, Jewelry Design , Student Reporter | Tags:Ting Ya Lin, Jewelry DesignReporter: Ting-Ya Lin | Course: Jewelry Design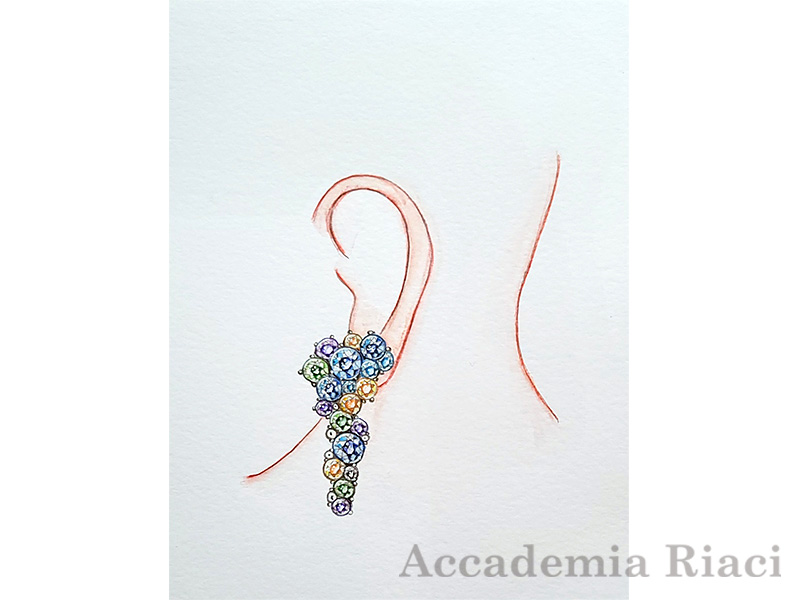 This week, the teacher teaches the principle of changing from 2D to 3D and draws a three-dimensional drawing, and teaches how to verify whether the drawn three-dimensional drawing is correct. Trying to get me to practice freehand drawing jewelry designs.
This is a graphical illustration of the synthesis of 2D plots to 3D plots.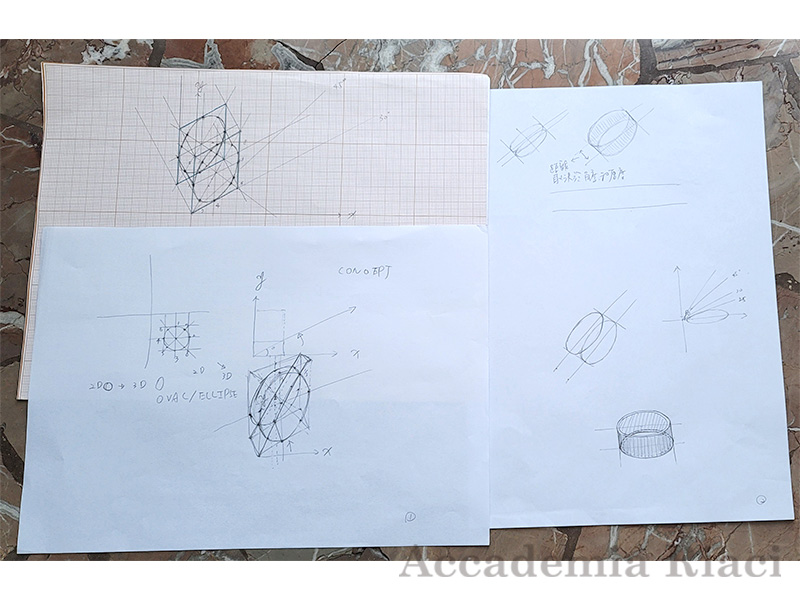 Picture 1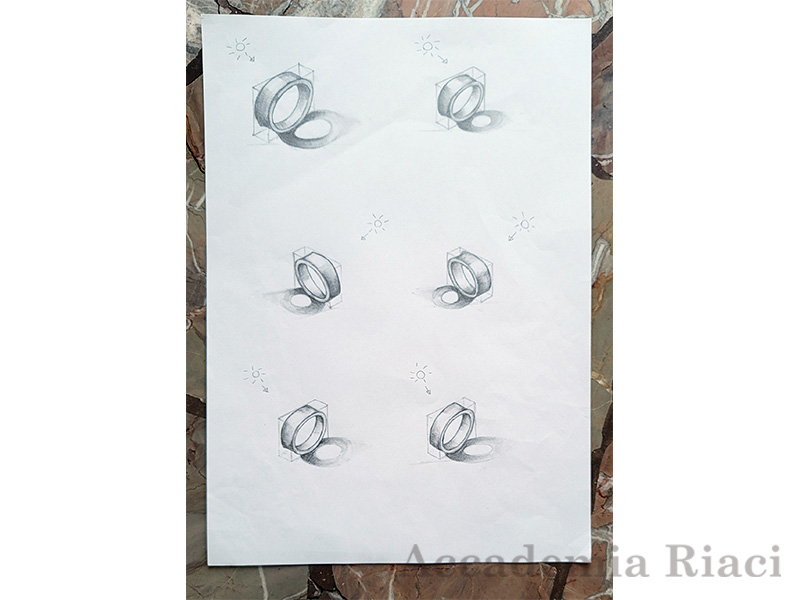 Picture 2 : This is a three-dimensional picture of my freehand practice.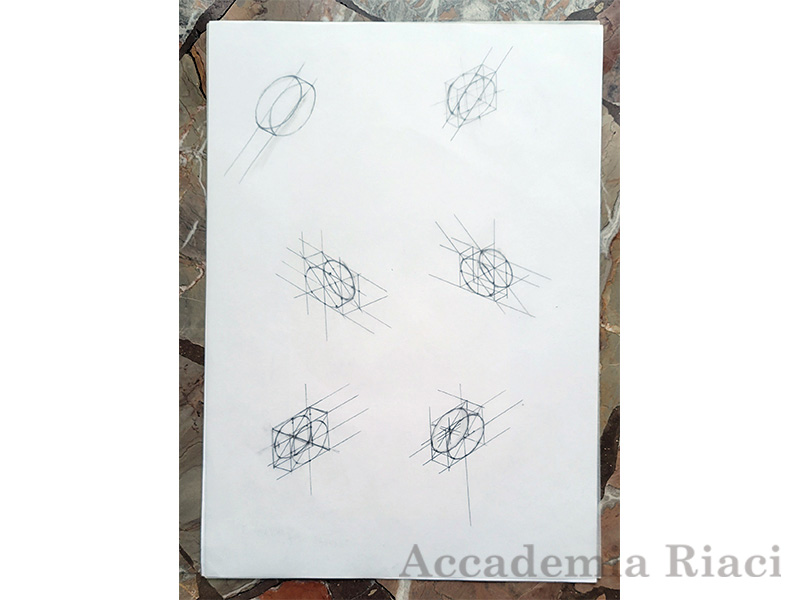 Picture 3 : Knowing the correctness of the stereogram by means of verification.
Picture 4 : Color chart is for making water-colored pencils as a reference when drawing patterns.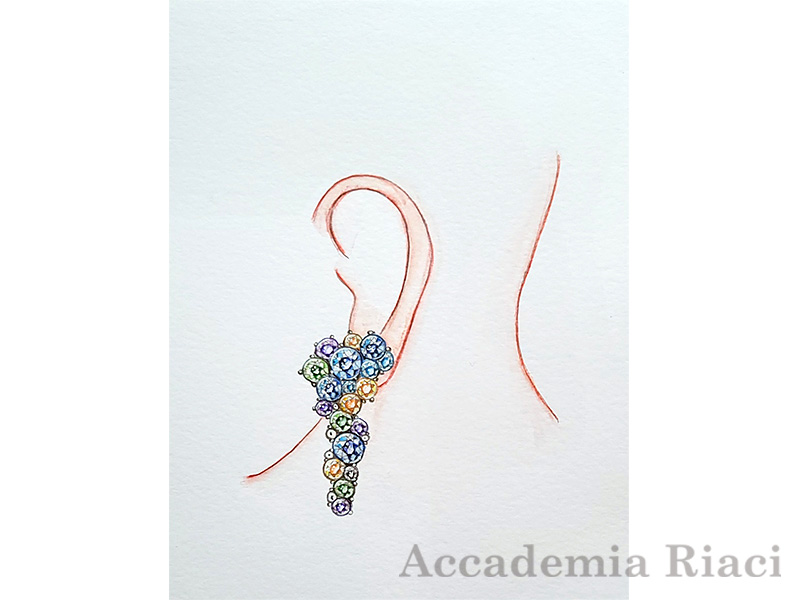 Picture 5 : Practice freehand drawing of gemstones and design gemstone colors.
Art Visit
Piazza della Signoria
This building more than 700 years ago makes people feel like returning to the era of wars in the past. In order to protect important people, a similar observation deck is designed to monitor the situation outside, and combined with the clock, it is also a place for office. I feel that the building forms a special view with the surrounding environment, makes people stop to appreciate it, and has a laid-back atmosphere.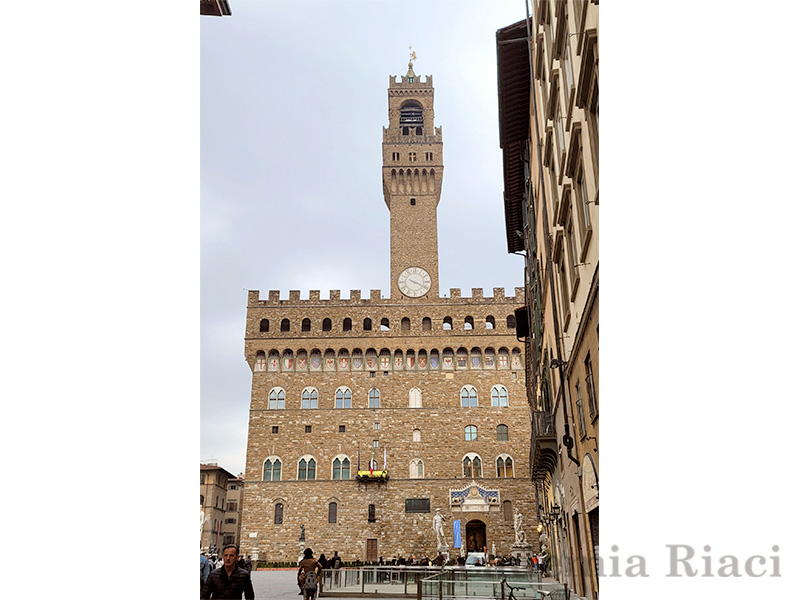 Picture 6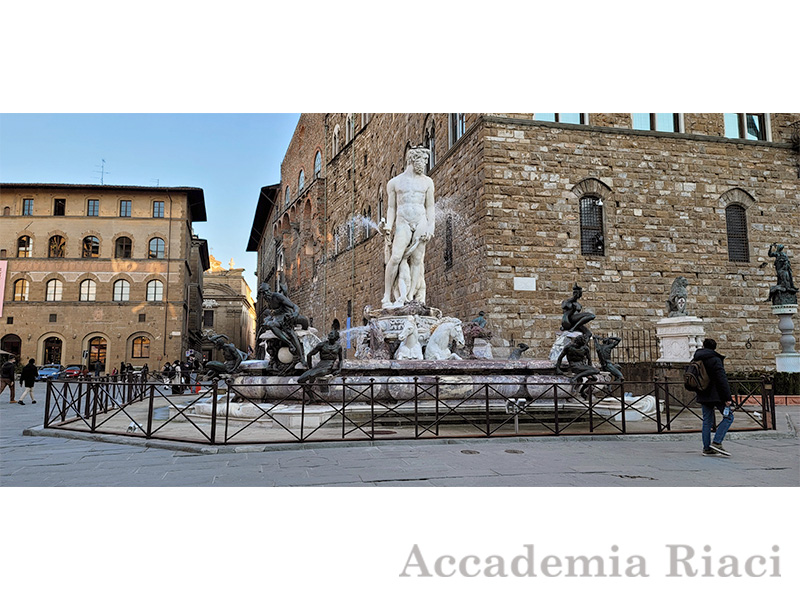 Picture 7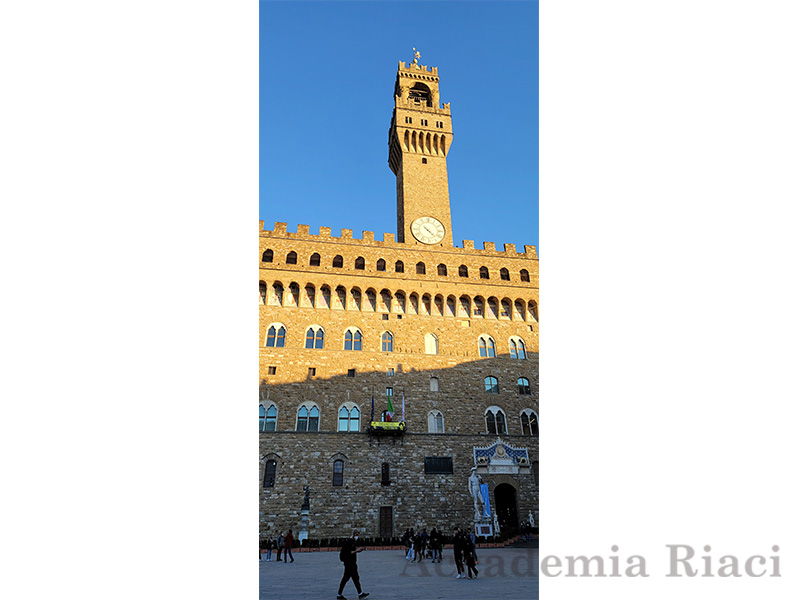 Picture 8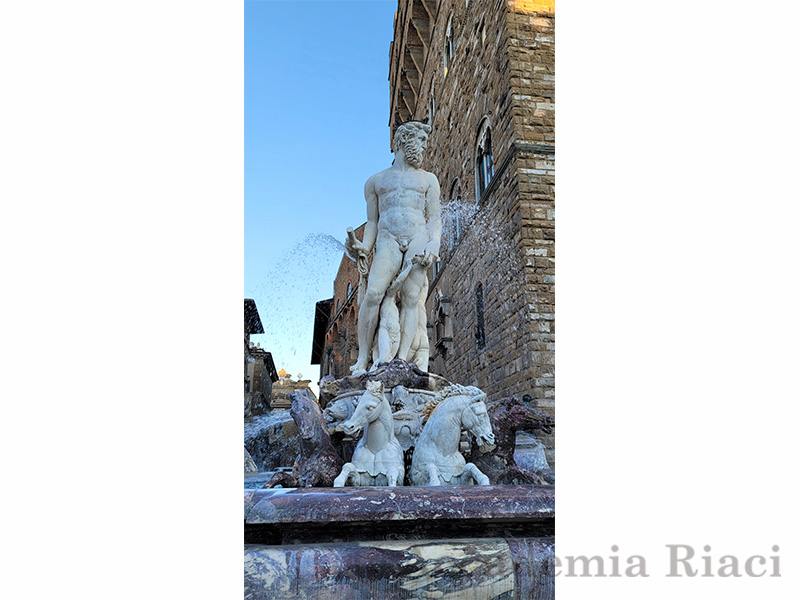 Picture 9 : The Poseidon Fountain is designed with the taste of God of War, and it is worth watching from any angle. Although some of the reasons for designing the fountain were to solve the problem of water shortage, it can also feel relaxed when looking at the fountain outside the office.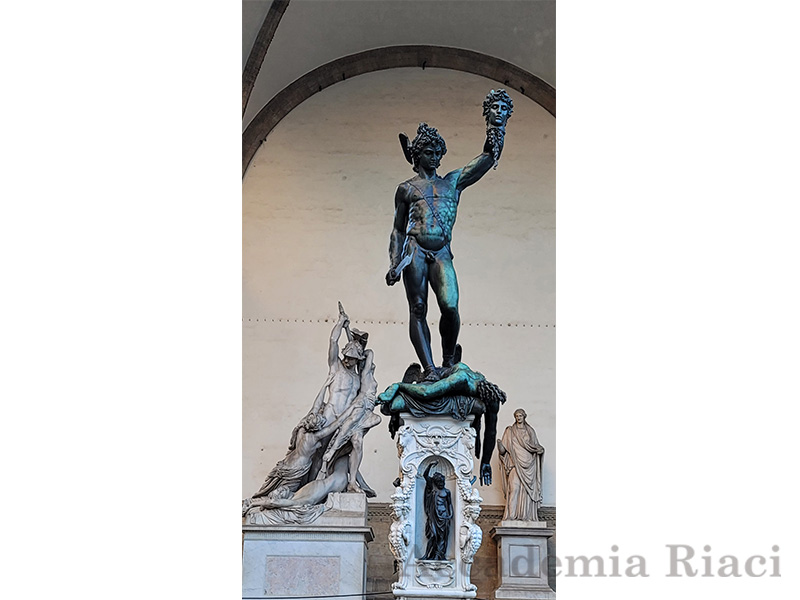 Picture 10 : This statue is based on Greek mythology, and I think it's a little scary to have the head cut off.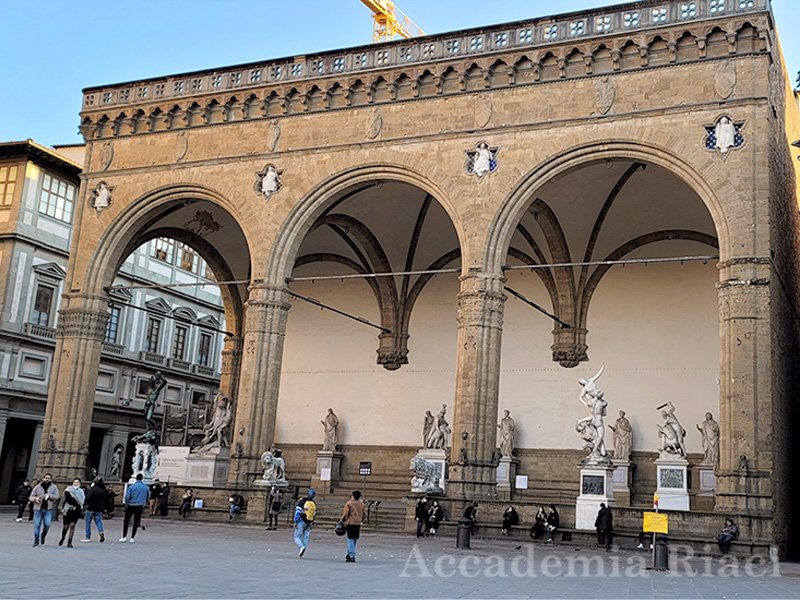 Picture 11 : There are many statues in this Loggia dei Lanzi, which is a small statue art gallery.
Picture 12 : The equestrian statue of Cosimo I in this square highlights the historical record as he was on horseback.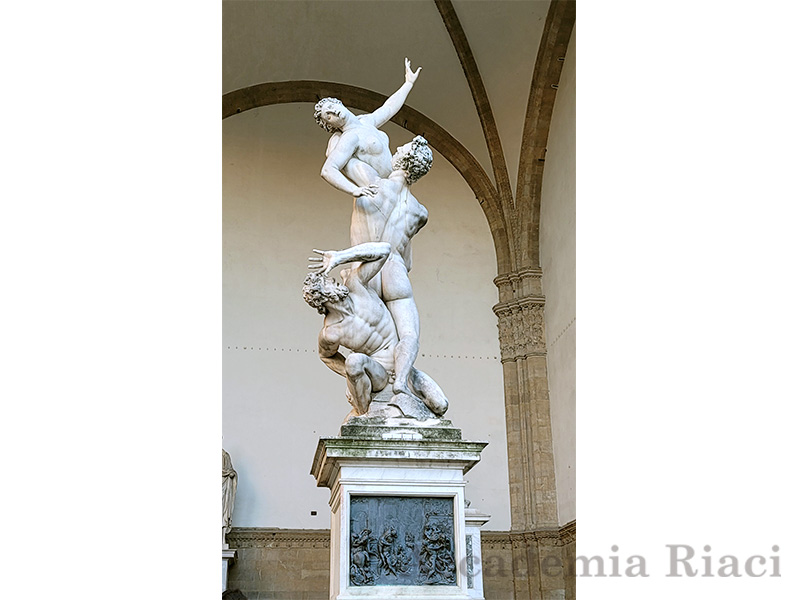 Picture 13 : This statue makes me want to take a closer look, because each character has a very different expression.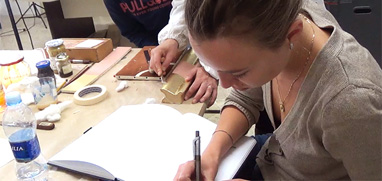 At Accademia Riaci, we are recruiting Course Reporters from our students. The students who are chosen to become Course Reporters are given 10 % of the tuition as their scholarship fee.
The Reporters who have submitted excellent reports will have his or her profile posted on our school website for the next 5 years as an alumnae and will be able to connect with their business chancesafter their graduation.