Accademia Riaci
Student Reports
Read all class reports from our students!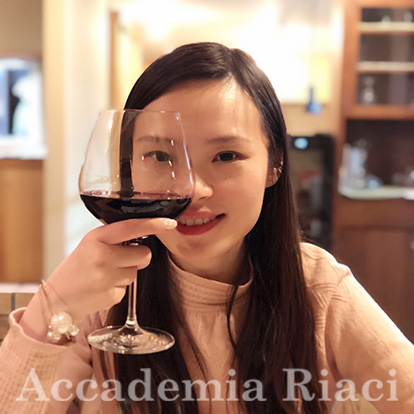 Reporter
Xiao Wangyue
Country: China
Course: Jewelry Design
Program: One-Year Course
Period: Jan 14, 2019 - Jul 26, 2019
🇬🇧 I haven't received professional training in jewelry when I was in university. I turned to be a jewelry designer from HR during my study abroad in Japan, and rely on my love for jewelry and the embarrassment of being a designer. After studying jewelry (design and making) in Japan, I worked in Tokyo as a jewelry designer. As a newcomer to the jewelry industry, there is still a long way to go, and I hope to make breakthroughs and improvements in the next six months in Italy.
🇨🇳 并非科班出身,在日留学期间从HR转战珠宝设计,完全凭借着自己对宝饰品的这份热爱与对设计师这份职业的憧憬。在日学习了珠宝设计与制作后留在东京工作。作为珠宝界的新人,还有很长的路要走,希望在意大利的这半年中有所突破和提高。
Jun. 14, 2019 | Posted in Reports, Jewelry Making , Student Reporter | Tags:Xiao Wangyue, Jewelry MakingReporter: Xiao Wangyue | Course: Jewelry Making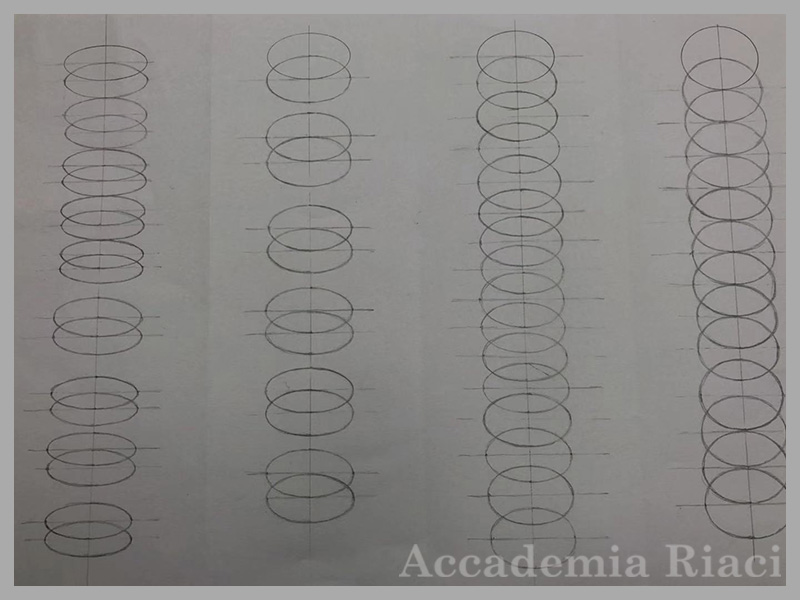 练习绘画不同角度的椭圆,感受不同摆放角度的戒指内径

Practice drawing ellipse at different angles and feel the inner diameter of the ring at different angles.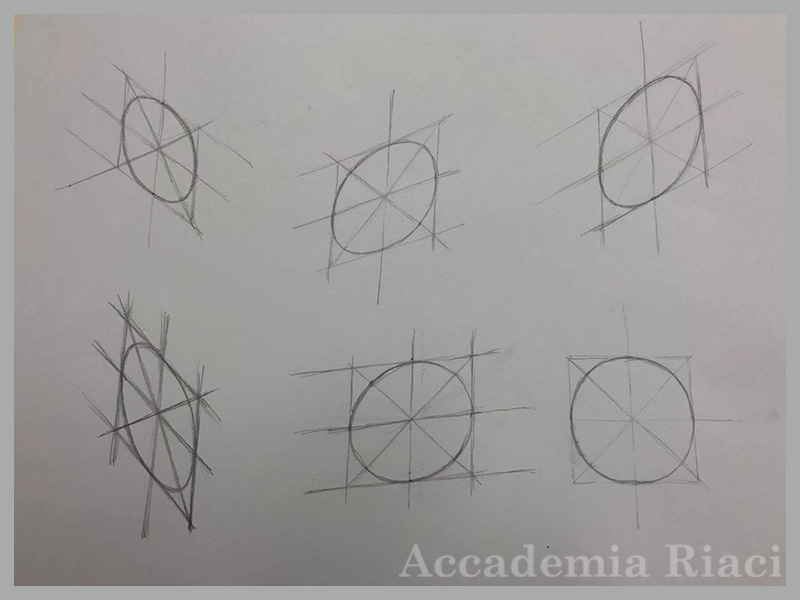 练习不用尺子,通过直线定位来画椭圆。为练习画戒指打下基础。

Practice drawing the ellipse by linear positioning without the ruler, making a foundation for practicing the ring.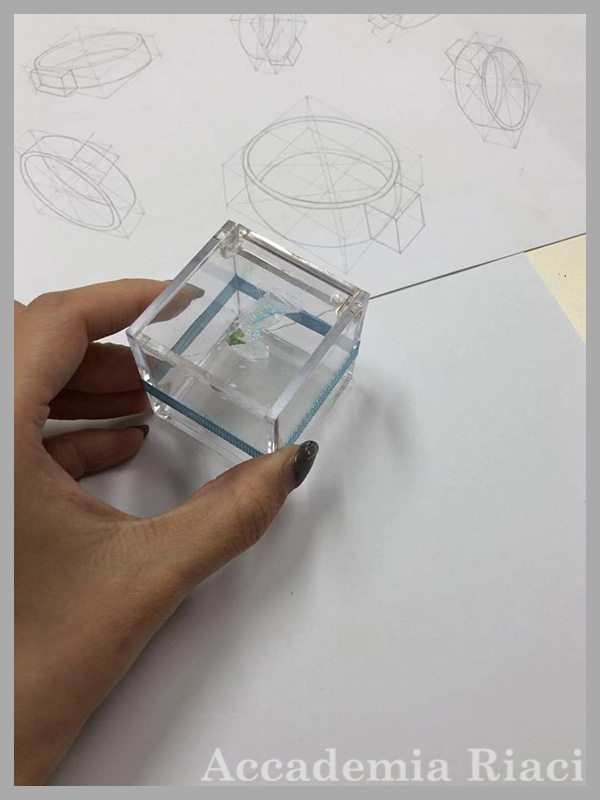 练习绘画基本款式戒指的3D效果图。借助透明塑料模型,练习绘画不同摆放角度的盒子,在盒子里绘画戒指。

Practice drawing a 3D rendering of the basic style ring. With a transparent plastic model, practice painting boxes with different angles and draw rings in the box.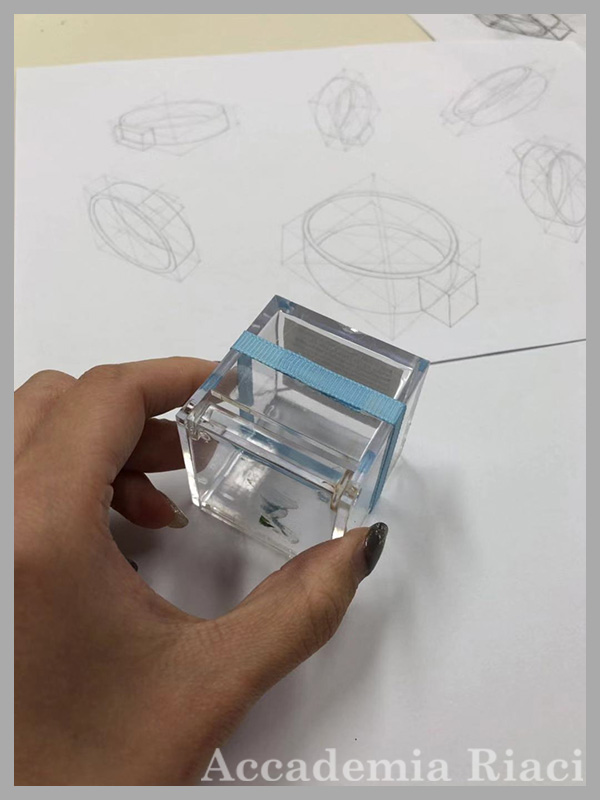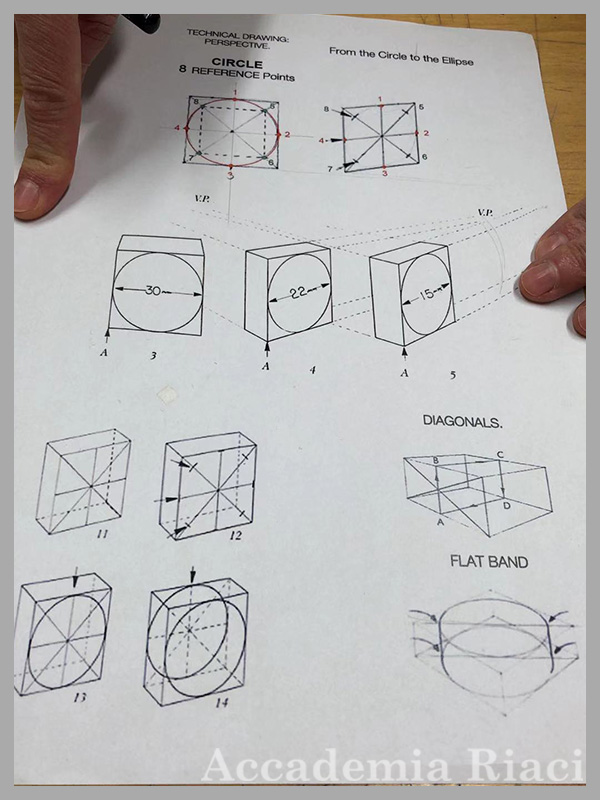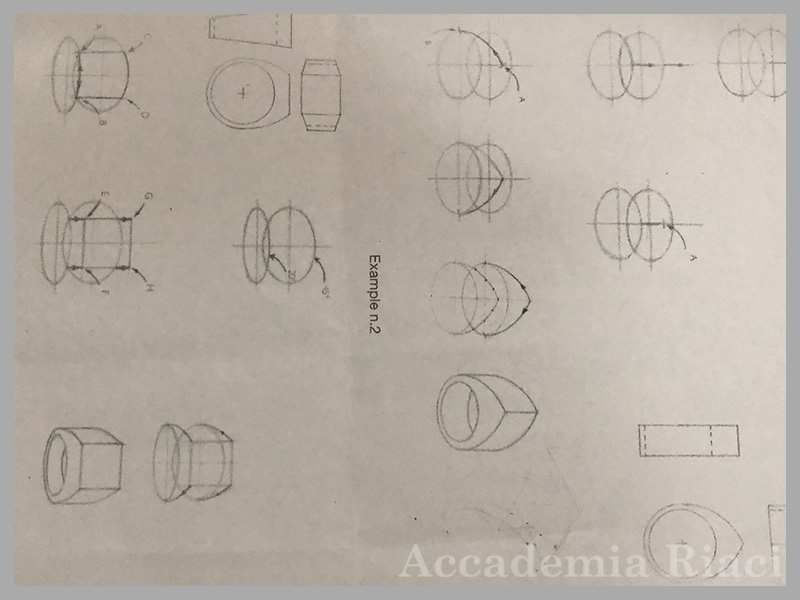 在基本款式戒指的基础上进行拓展,练习不同角度不同形态的戒指3D效果图。

Expand on the basis of the basic style ring and practice 3D renderings of rings of different shapes at different angles.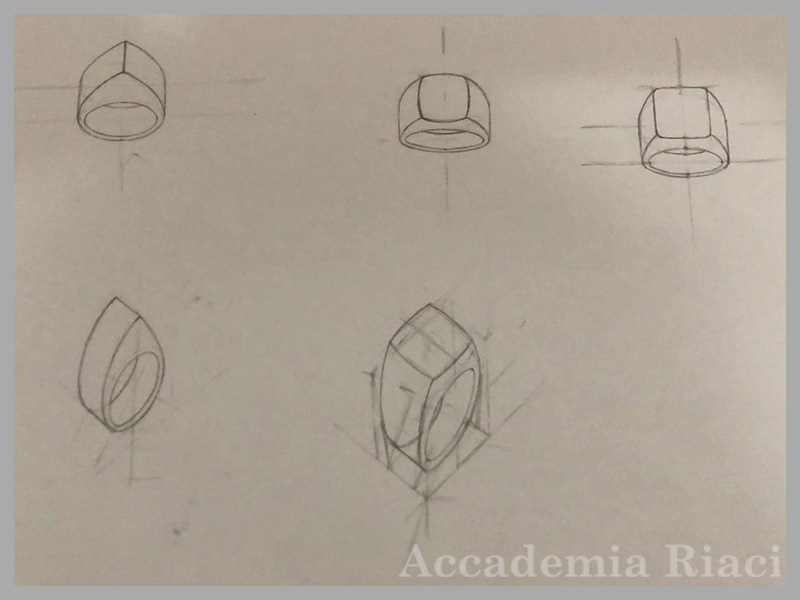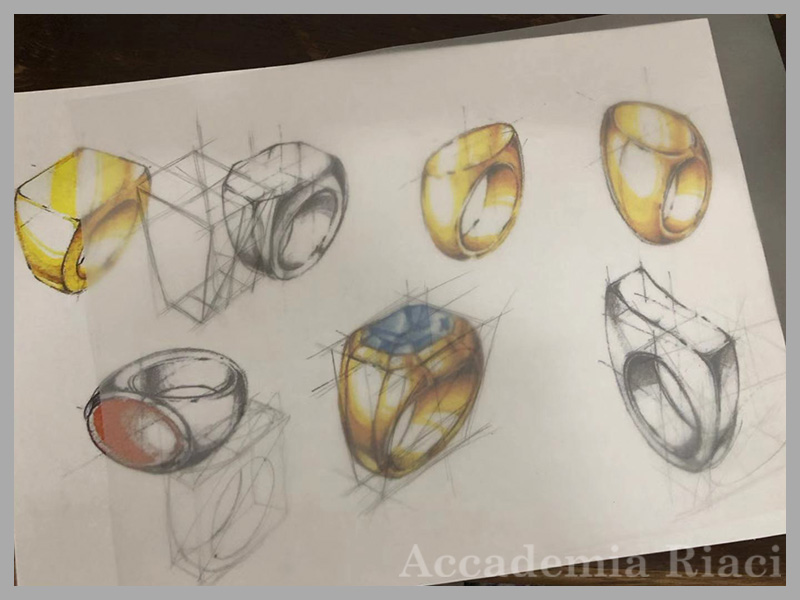 难度升级。在不知道基本步骤不知如何下笔的时候,可以借助透写纸,想象戒指在盒子中的样子,找寻基本点、线,从而一步步绘画出完整戒指。

Difficulty upgrade. When you don't know the basic steps to draw, you can use the tracing paper to imagine the appearance of the ring in the box, find the basic points and lines, and then draw the complete ring step by step.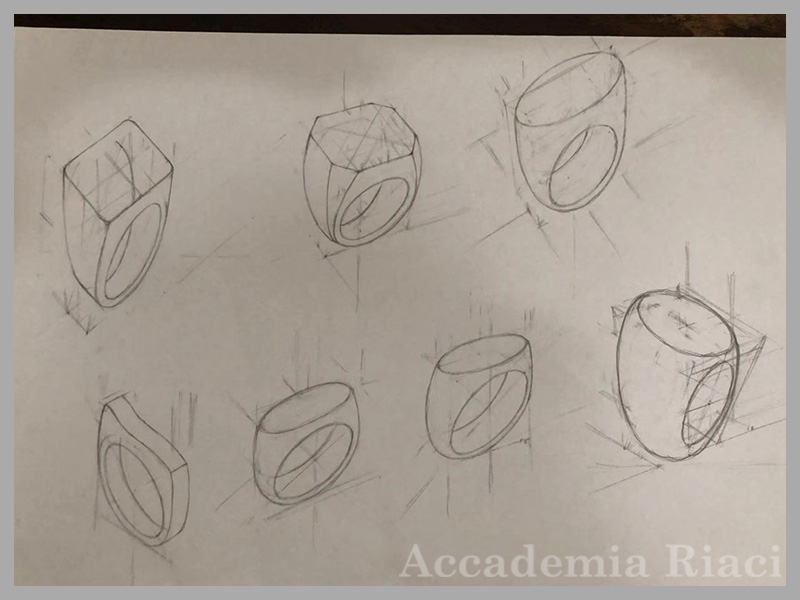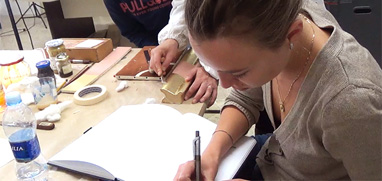 At Accademia Riaci, we are recruiting Course Reporters from our students. The students who are chosen to become Course Reporters are given 10 % of the tuition as their scholarship fee.
The Reporters who have submitted excellent reports will have his or her profile posted on our school website for the next 5 years as an alumnae and will be able to connect with their business chancesafter their graduation.