Accademia Riaci
Students' Blog
Up-to-date report from one of our students!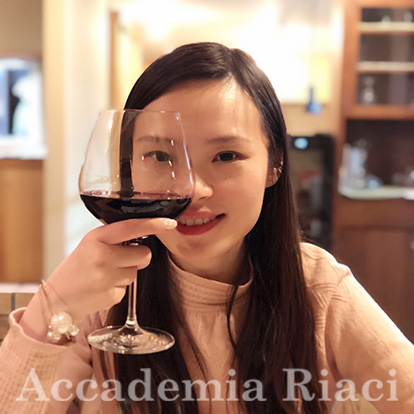 Reporter
Xiao Wangyue
Nationality: Chinese
Course: Jewelry Design
Program: One-Year Course
Period: Jan. 14, 2019 - Jul. 26, 2019
I haven't received professional training in jewelry when I was in university. I turned to be a jewelry designer from HR during my study abroad in Japan, and rely on my love for jewelry and the embarrassment of being a designer. After studying jewelry (design and making) in Japan, I worked in Tokyo as a jewelry designer. As a newcomer to the jewelry industry, there is still a long way to go, and I hope to make breakthroughs and improvements in the next six months of Italy.
并非科班出身,在日留学期间从HR转战珠宝设计,完全凭借着自己对宝饰品的这份热爱与对设计师这份职业的憧憬。在日学习了珠宝设计与制作后留在东京工作。作为珠宝界的新人,还有很长的路要走,希望在意大利的这半年中有所突破和提高。
May. 17, 2019 | Posted in Jewelry Making, Blog , Student Reporter | Tags:Xiao Wangyue, Jewelry Making | Language:



Reporter: Xiao Wangyue | Course: Jewelry Making
Art stage to visit the "museo ceramica montelupo fiorentino"

这周周六老师带我们参观了位于意大利蒙泰卢波菲奥伦蒂诺的陶瓷博物馆。
蒙泰卢波菲奥伦蒂诺是意大利和欧洲最重要的文艺复兴陶瓷生产中心之一。

This Saturday, the teacher took us to visit the Ceramic Museum in Montelupo Fiorentino, Italy.
Montelupo Fiorentino is one of the most important Renaissance ceramics production centers in Italy and Europe.

蒙特卢波陶瓷博物馆外观
Montelupo Ceramic Museum Exterior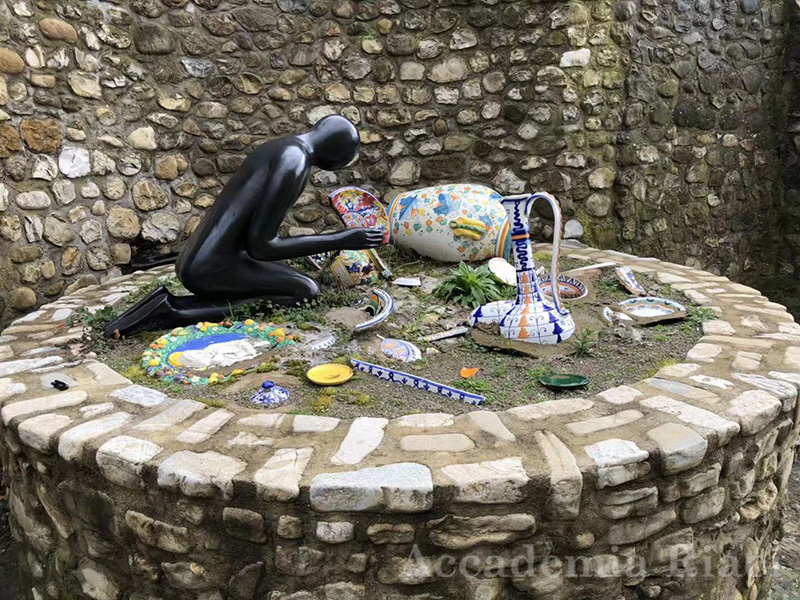 图为发现地纪念雕塑。
一切始于一口井。
在1973年,在蒙特卢波城堡古道的铺路工程中,发现了一口古井,称为沉井。作为附近熔炉的垃圾场,洗衣房的井被证明是一个伟大的考古矿床。

It all started with a well.
In 1973, in fact, during the paving of an ancient road of the castle of Montelupo, an ancient well was found, called the sink well. Used as a dump for the nearby furnaces, the well of the wash houses proved to be a great archaeological deposit that collected the testimonies of the productions.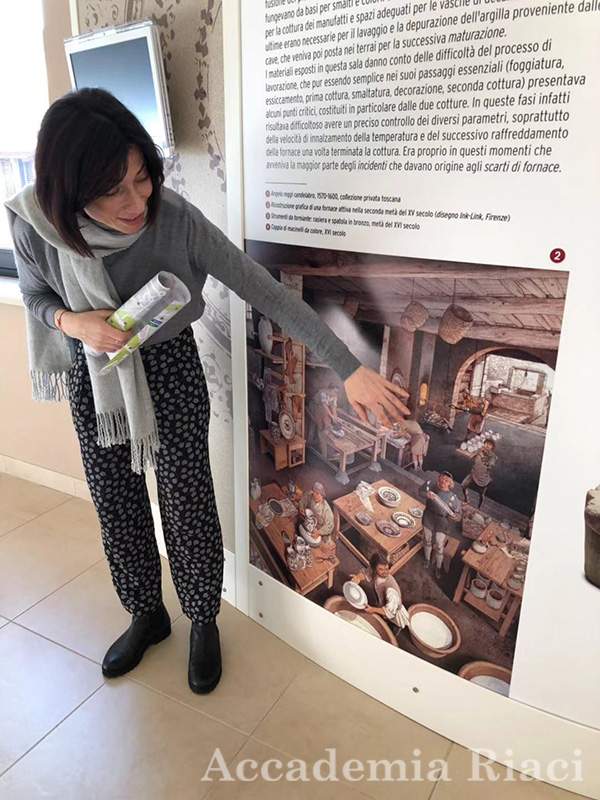 博物馆讲解员为我们讲解陶瓷历史

Museum lecturer explained ceramic history to us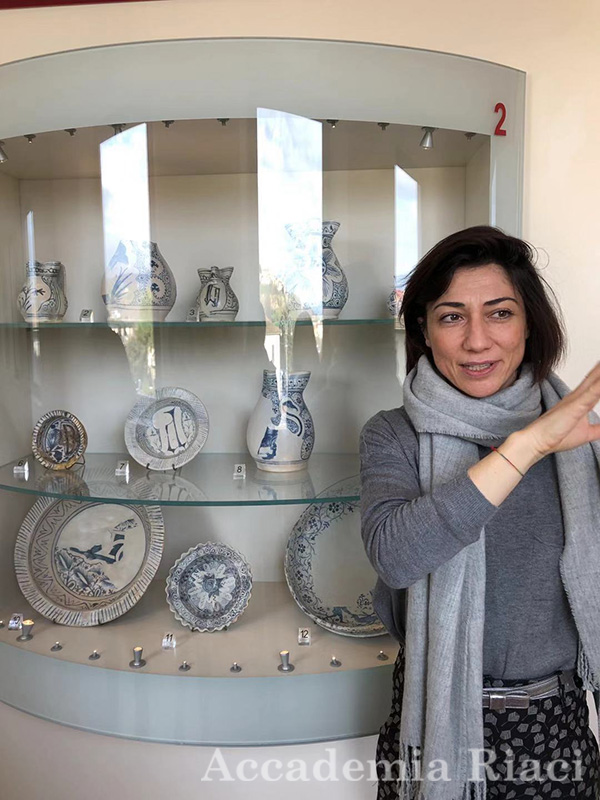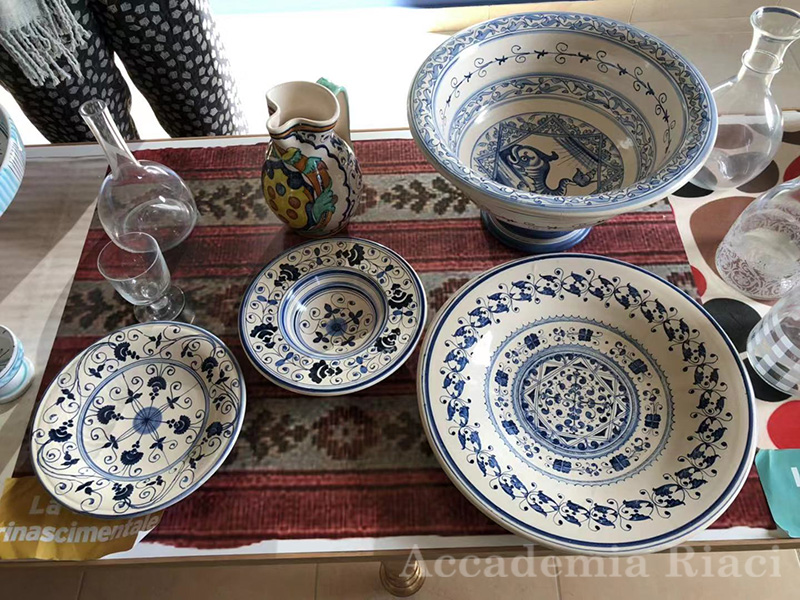 博物馆讲解员为我们讲解不同食器的用途

Museum guide explained the use of different food containers for us

博物馆讲解员为我们介绍不同制作和储存香料、药材的器皿

Museum lecturer explained different wares for making and storing spices and herbs for us.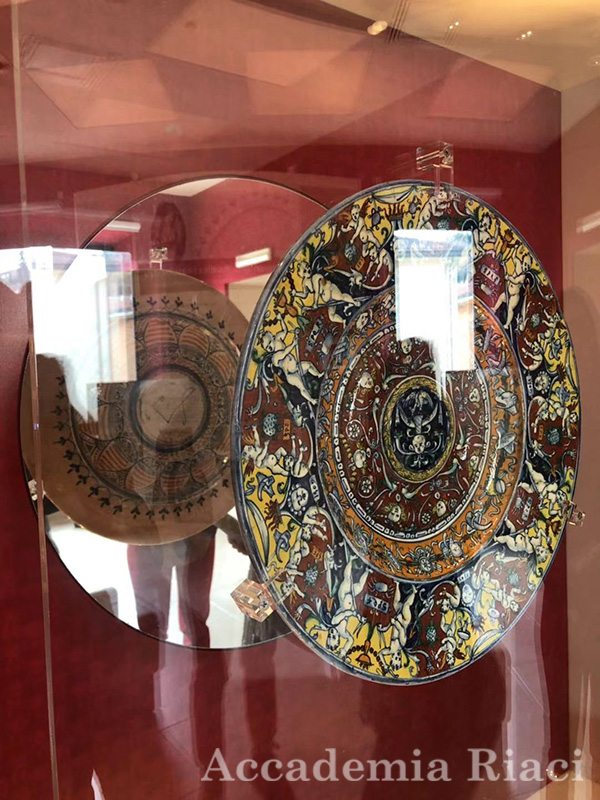 博物馆重要藏品之一"Il Rosso di Montelupo"。历史可追溯至1509年,由于其装饰用的红色颜料而被称为"Il Rosso di Montelupo"。

Ancient basin dated 1509 and called "Il Rosso di Montelupo" due to the red pigment used for its decoration.
小镇街上的各种陶瓷雕塑,造型各异。
漫步于小镇,感受无处不在的陶瓷文化与气息。

The various interesting ceramic sculptures on the streets of the town.
Stroll through the town and experience the ubiquitous ceramic culture and atmosphere.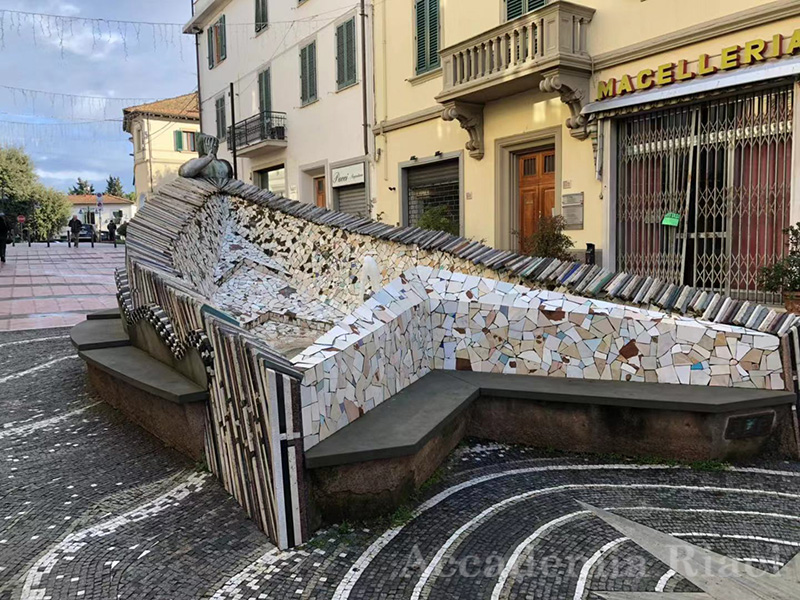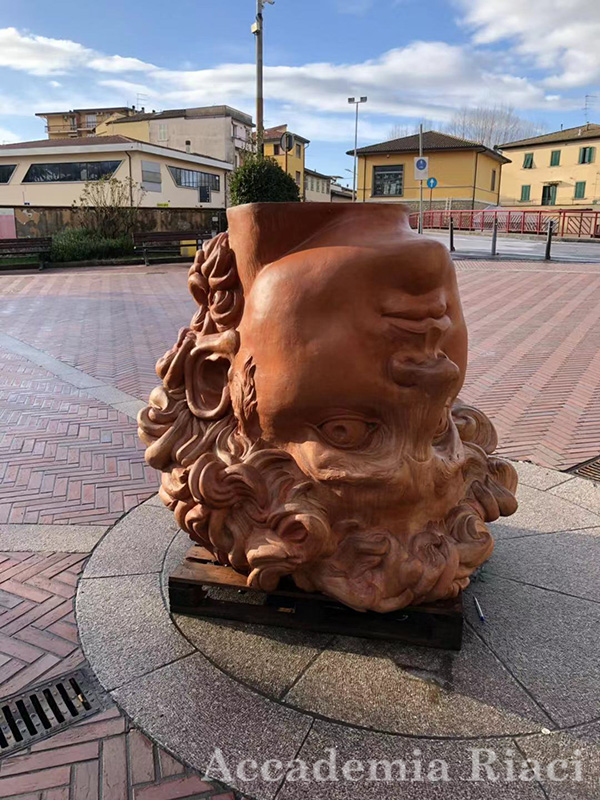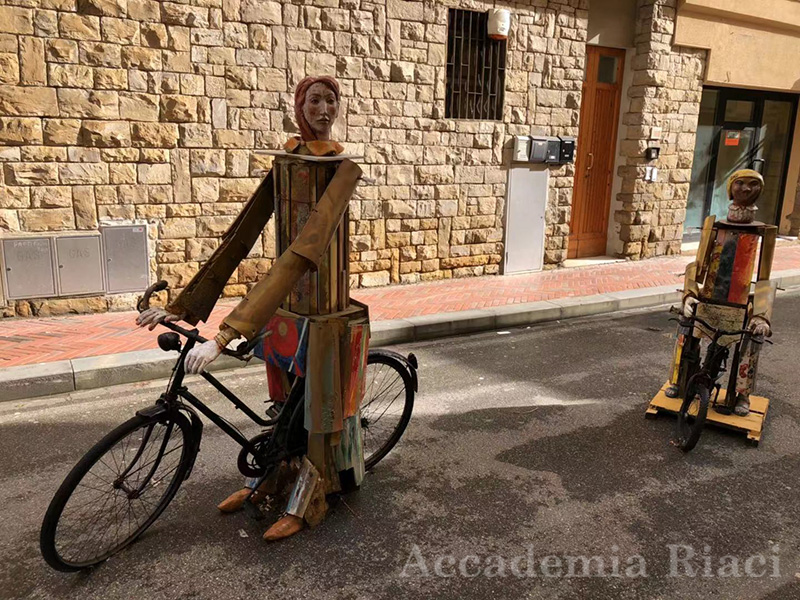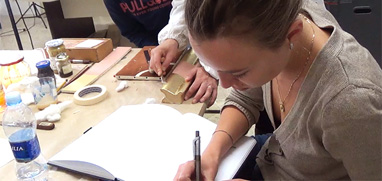 At Accademia Riaci, we are recruiting Course Reporters from our students. The students who are chosen to become Course Reporters are given 10 % of the tuition as their scholarship fee.
The Reporters who have submitted excellent reports will have his or her profile posted on our school website for the next 5 years as an alumnae and will be able to connect with their business chancesafter their graduation.