Accademia Riaci
Student Reports
Read all class reports from our students!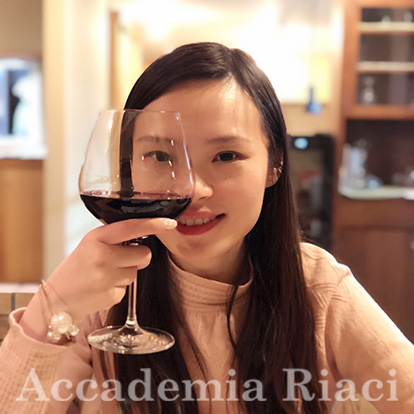 Reporter
Xiao Wangyue
Country: China
Course: Jewelry Design
Program: One-Year Course
Period: Jan 14, 2019 - Jul 26, 2019
🇬🇧 I haven't received professional training in jewelry when I was in university. I turned to be a jewelry designer from HR during my study abroad in Japan, and rely on my love for jewelry and the embarrassment of being a designer. After studying jewelry (design and making) in Japan, I worked in Tokyo as a jewelry designer. As a newcomer to the jewelry industry, there is still a long way to go, and I hope to make breakthroughs and improvements in the next six months in Italy.
🇨🇳 并非科班出身,在日留学期间从HR转战珠宝设计,完全凭借着自己对宝饰品的这份热爱与对设计师这份职业的憧憬。在日学习了珠宝设计与制作后留在东京工作。作为珠宝界的新人,还有很长的路要走,希望在意大利的这半年中有所突破和提高。
May. 10, 2019 | Posted in Reports, Jewelry Making , Student Reporter | Tags:Xiao Wangyue, Jewelry MakingReporter: Xiao Wangyue | Course: Jewelry Making
每天我们轮流做晚餐。从不同的料理可以看出室友来自不同的国家——中国、日本、美国。餐后我们会喝点小酒分享每天的趣闻各自国家的故事等等。

Everyday we take turns to make dinners. From different dishes, we can see that roommates come from different countries. – China, Japan, and the United States. after the meal, we will drink a little wine and share the stories of the diffrient countries,some anecdotes and so on.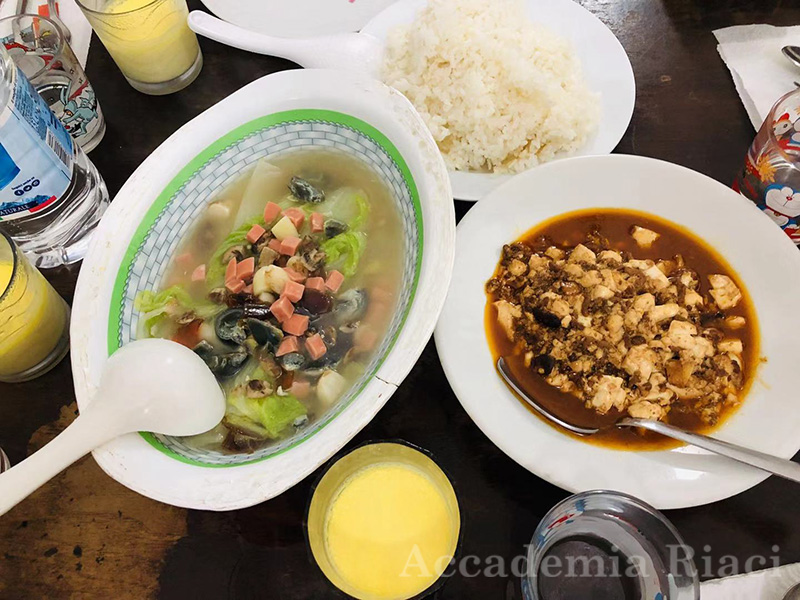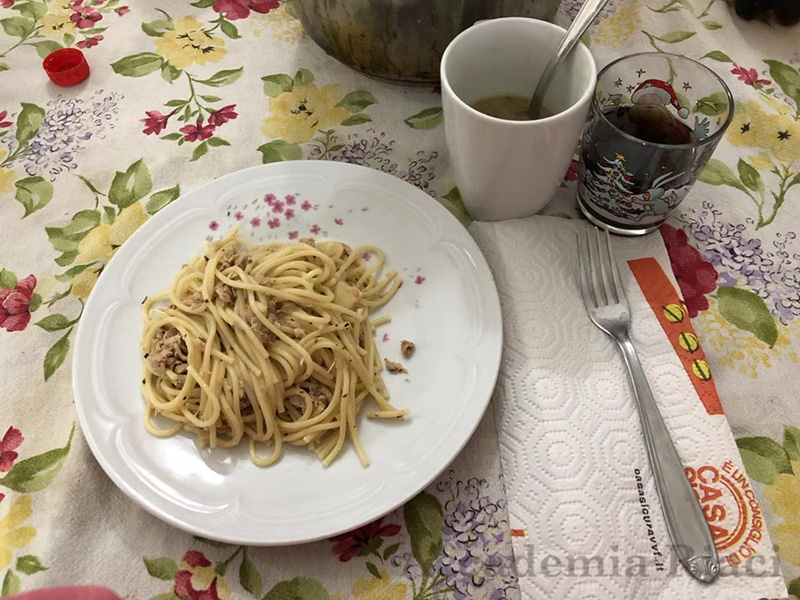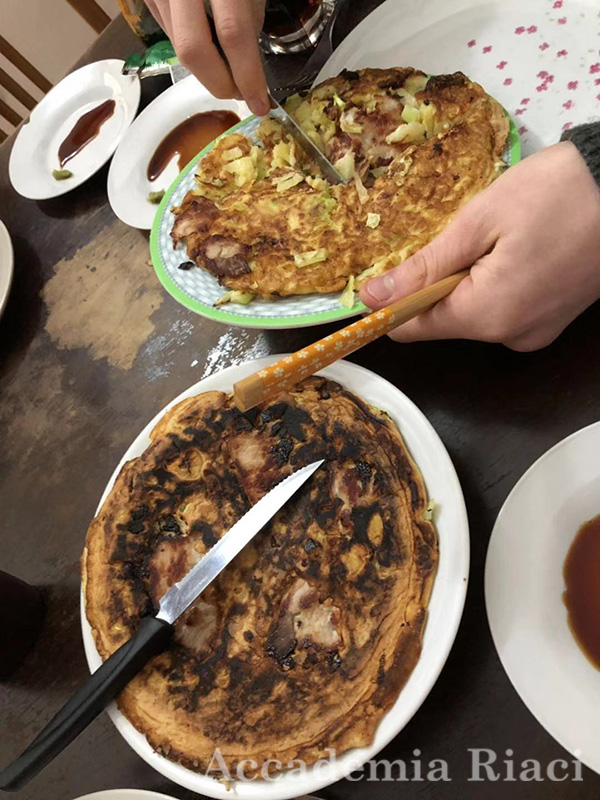 一个日本的甜点师小姐姐来此一周学习做意大利名产Gelato传统手工雪糕。虽然最后种种原因没有吃到她做的,但是走之前她为我们做了日本名产鸡蛋布丁。很好吃很开心。

A Japanese pastry chef, came to study how to make Italian famous traditional handmade ice cream the last week. Although the last we haven't eat her hand made Gelato , but before she left, she made a Japanese famous egg pudding for us. Very delicious and very happy.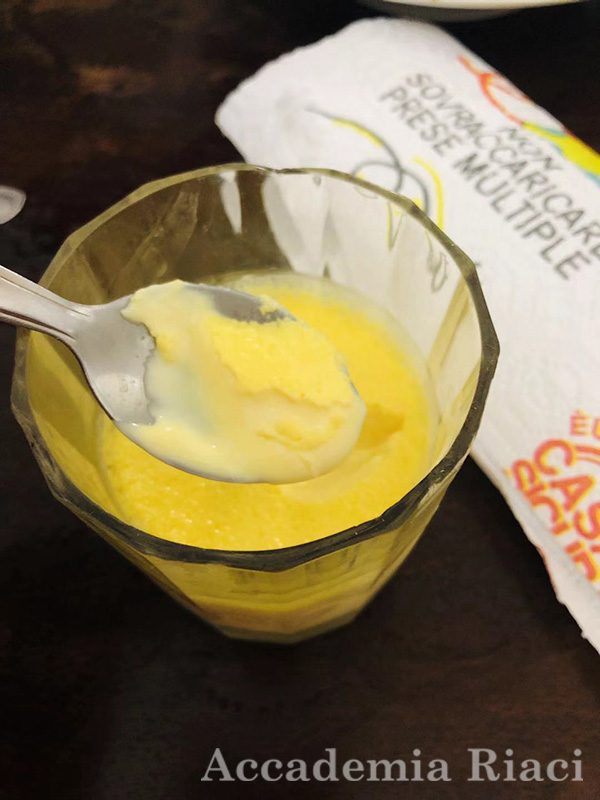 老师教给我们在实际中非常有用的珠宝三视图绘制。我们可以从三视图看到珠宝的不同面,有了它我们才能与工厂的师傅沟通,如何去完成制作一件珠宝。所以三视图也是珠宝设计师的必备技能。

The teacher taught us how to draw the three-views of jewelry which is very useful in practical work. We can see the different faces of the jewelry from the three views. With it, we can communicate with the factory master how to finish making a piece of jewelry. So the three views
Drawing is a must for jewelry designers.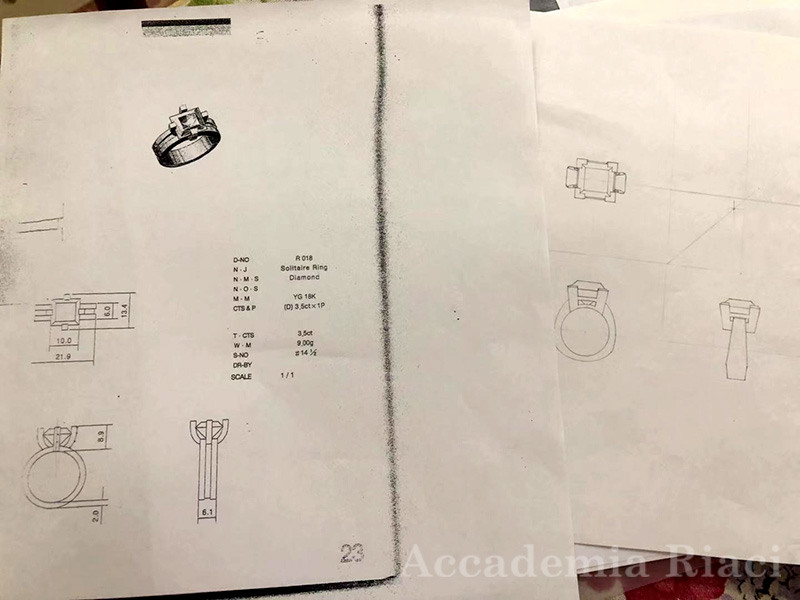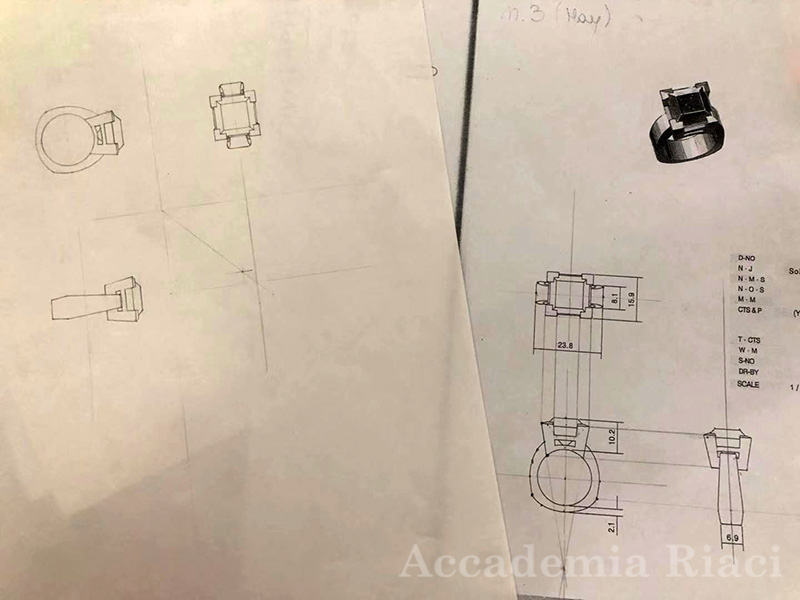 为了体现珠宝的立体感我们也会在珠宝绘图中加入明暗阴影高光的表现。这是我的临摹作品。接着老师教我们利用透写纸选取一些模型的局部或不同角度进行复制组合然后创作新的珠宝设计。非常有趣的新鲜尝试。

In order to reflect the three-dimensional sense of jewelry, we will also add the performance of light and dark shadows in the jewelry drawing. This is my copy. Then the teacher taught us to use tracing paper to select and copy some parts or different angles of the models。Then try to combine them to create a new jewelry design. It was very interesting fresh try.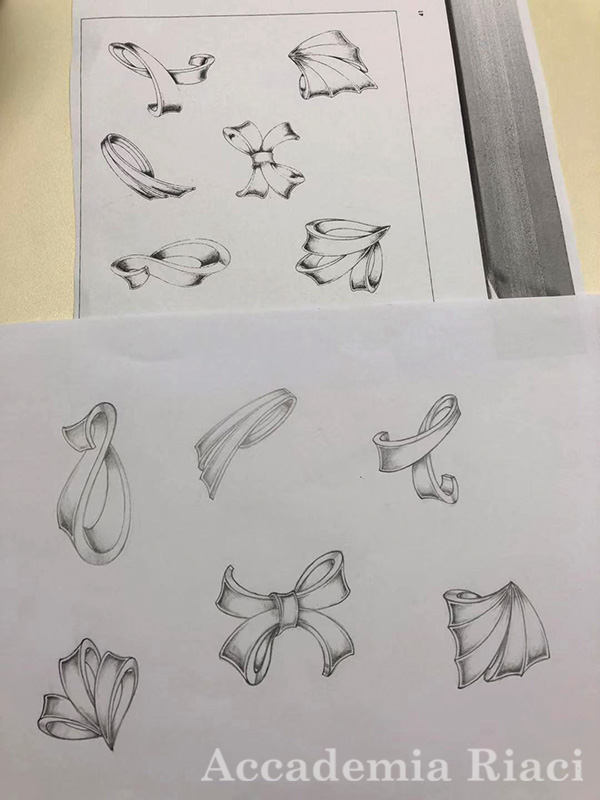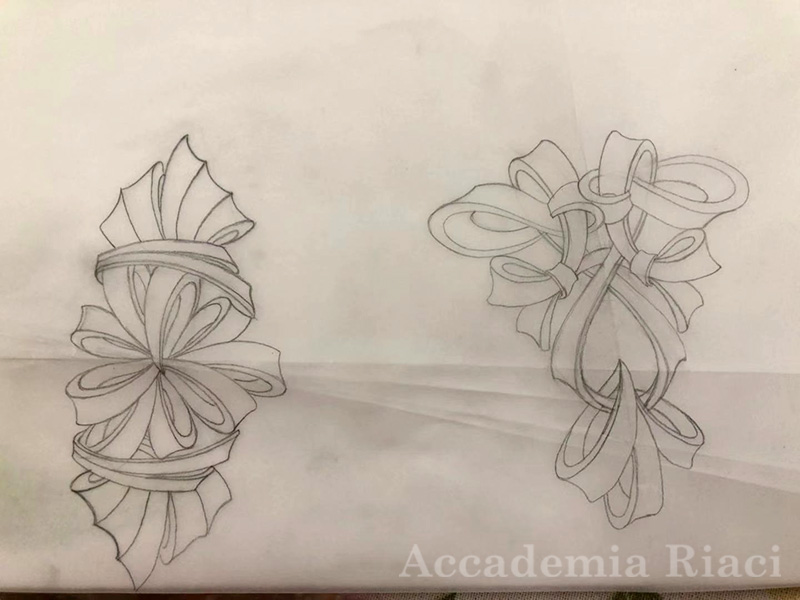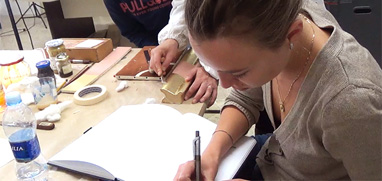 At Accademia Riaci, we are recruiting Course Reporters from our students. The students who are chosen to become Course Reporters are given 10 % of the tuition as their scholarship fee.
The Reporters who have submitted excellent reports will have his or her profile posted on our school website for the next 5 years as an alumnae and will be able to connect with their business chancesafter their graduation.