Accademia Riaci
Student Reports
Read all class reports from our students!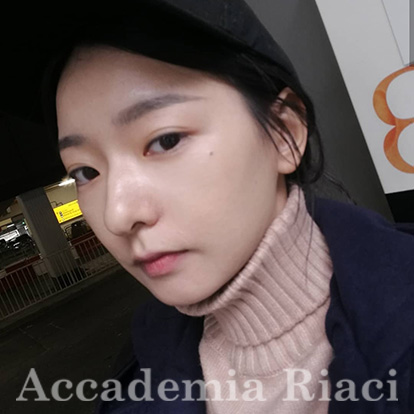 Reporter
Ashley Li Ye
Nationality: Singaporean
Course: Jewelry Design
Program: One Year Course
Period: Sep. 3, 2018 - Apr. 26, 2019
After graduating with a Diploma in business, Ashley decided to do something she likes and turns it into her career.
She has some experience in metalsmithing and precious metal Silver clay. After winning the competition hosted by Accademia Raici, she started her path in this therapeutic city, Florence.
Jan. 25, 2019 | Posted in Reports, Jewelry Making , Student Reporter | Tags:Ashley Li Ye, Jewelry MakingReporter: Ashley Li Ye | Course: Jewelry Making
After understanding the relationship among front, side and up views, we began to use it on rings that have more complex designs.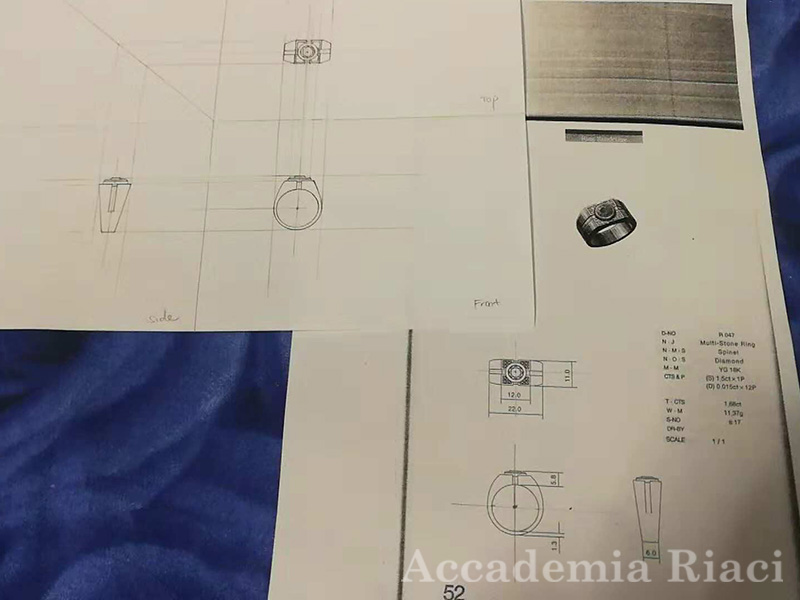 We started with a simple square design ring with regular shank and perfect symmetry.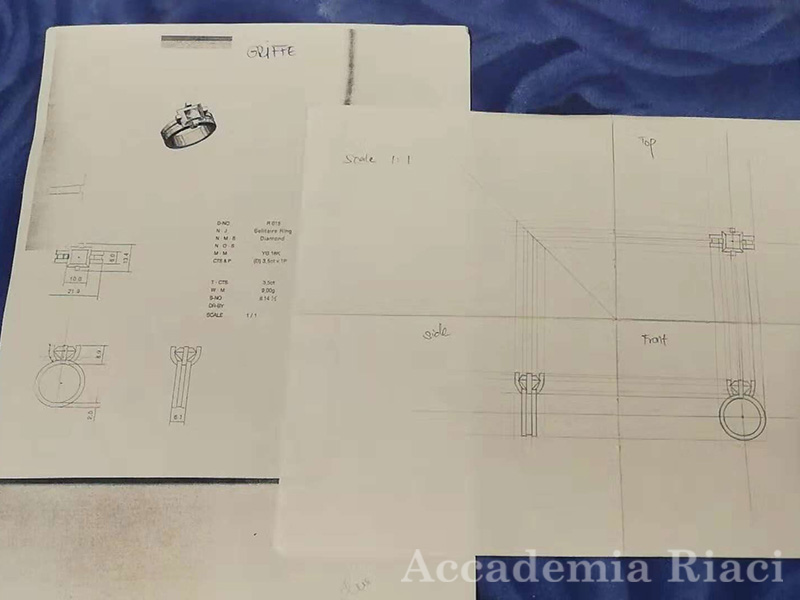 Then we continued with another simple design of a ring that is with a square stone. In the olden days, diamond used to be cut in a square shape instead of round. The unique part is the shank, and you can realize it when we only understand the design of the shank better on top and side views.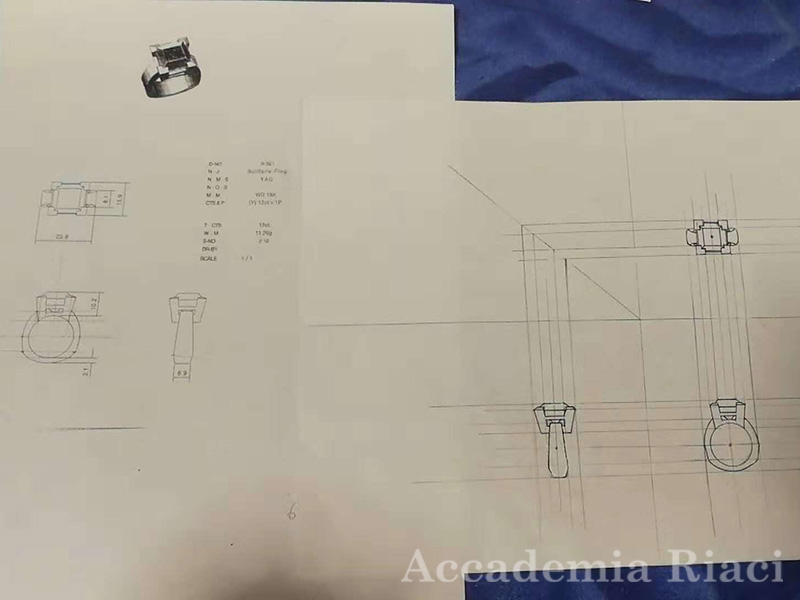 To learn more designs of the shank and prongs, we did another square stone ring with entirely different shank and prong setting.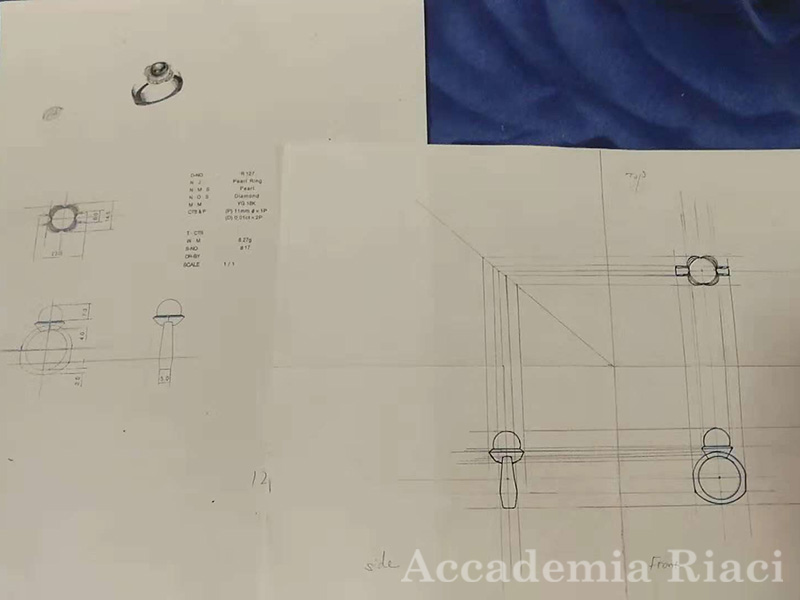 It is a pearl ring with an irregular shank. Through this exercise, we could learn the different settings of pearl and how to represent it in the three views.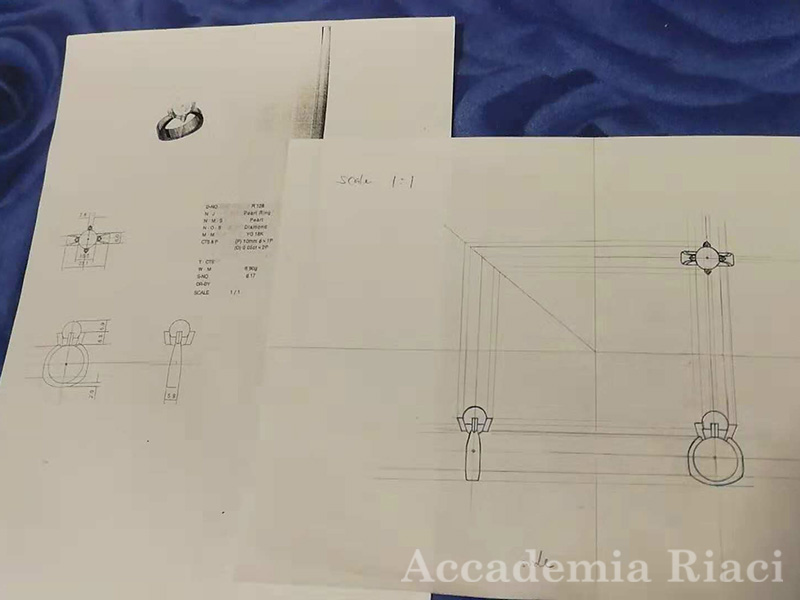 Another pearl ring with a different prong setting.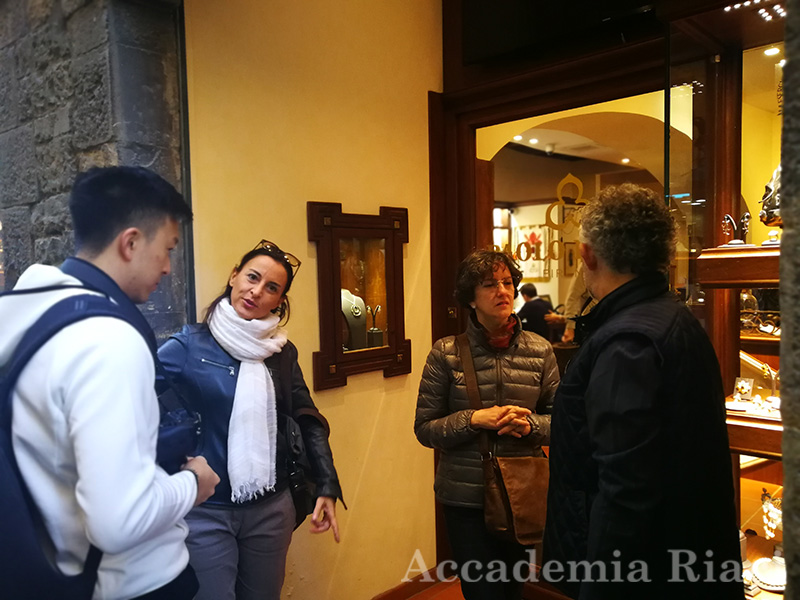 We visit the famous goldsmith in Italy—Penko Bottega with our teacher on the last lesson of the week.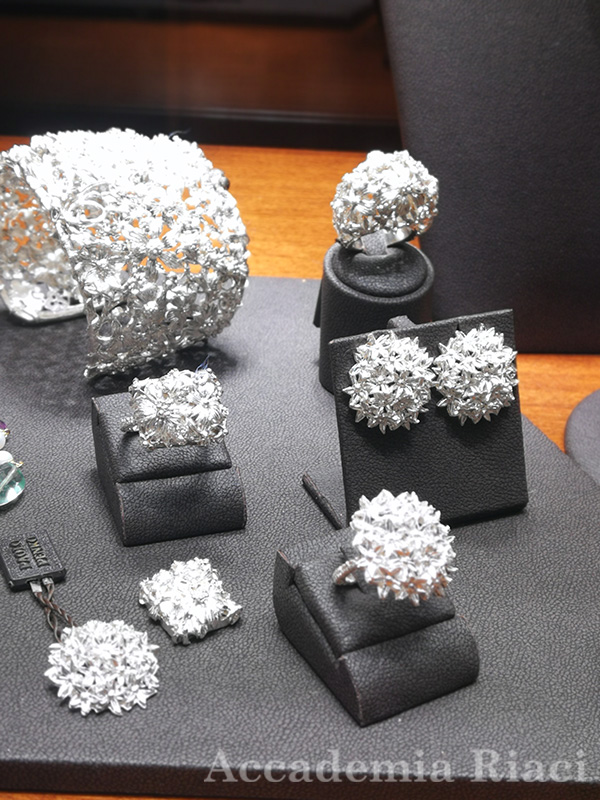 They are a family business and most famous for their open-works which are shown in the picture. This is a set of jewelry.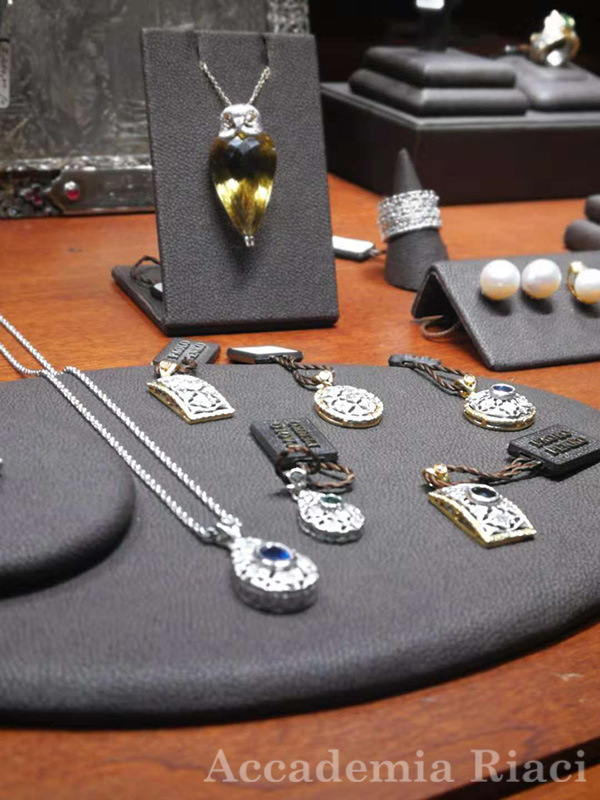 Those are Open-work necklaces.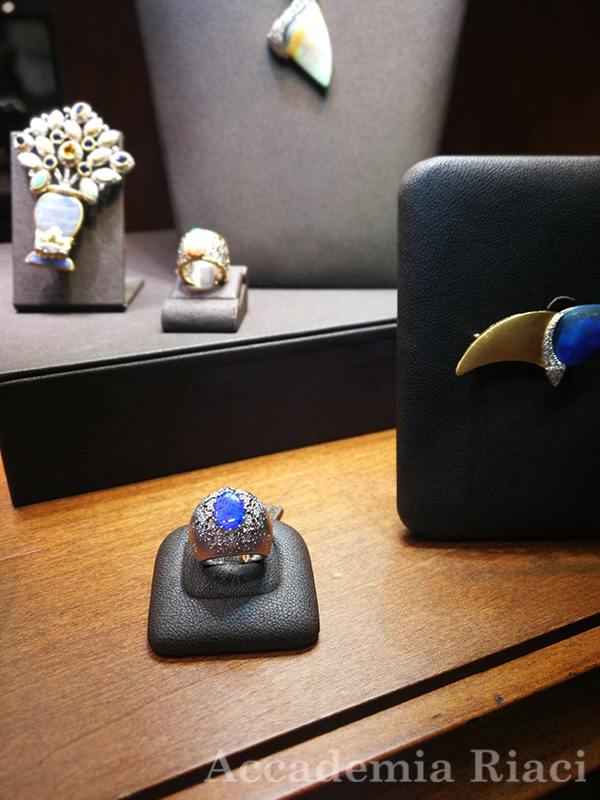 Beautiful blue opal ring with open-work around the prong setting.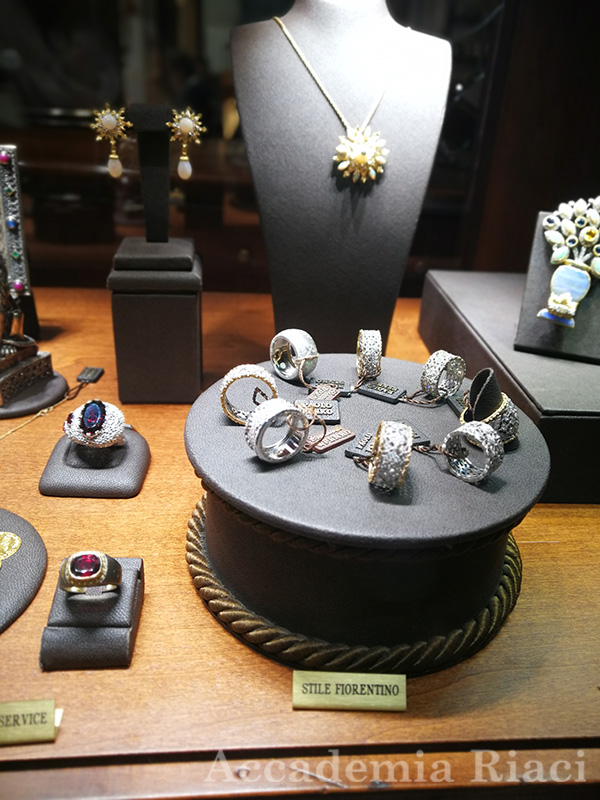 All designs were handcrafted, and each of them is amazing just by looking at them. Delicate, yet marvelous. This trip has inspired me a lot, and I'm more confident to produce designs in the future.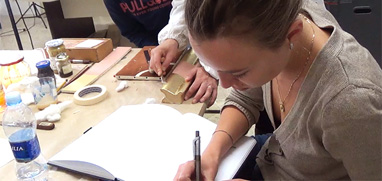 At Accademia Riaci, we are recruiting Course Reporters from our students. The students who are chosen to become Course Reporters are given 10 % of the tuition as their scholarship fee.
The Reporters who have submitted excellent reports will have his or her profile posted on our school website for the next 5 years as an alumnae and will be able to connect with their business chancesafter their graduation.