Accademia Riaci
Student Reports
Read all class reports from our students!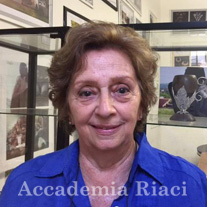 Reporter
Elda Arcetti
Nationality: Italy
Course: Jewelry Design
Program: Art Short Course
Period: Sept. 5, 2016- Sept. 16, 2016
Il mio nome è Elda Arcetti, sono Ingegnere Civile, sempre mi sono dedicata a diversi Hobbies artigianali. Qualche anno fa ho cominciato ad studiare Oreficeria e da questo momento ho scoperto la mia vera passione.
Ho realizzato diversi corsi di Oreficeria a Caracas, Venezuela, ma Io cercavo un'Accademia per poter sviluppare studi più avanzati su Disegno di Gioielli e Incisione.
Ho cominciato a studiare un Programma di Gioielleria, de Disegno di Gioielli e Incisione all'Accademia Riaci a Firenze, Italia. Sto ricevendo lezioni di diversi professori che sono artigiani altamente qualificati, i quali manifestano una grande passione per l'arte della Oreficeria. La esperienza che sto vivendo, mi aiuterà a migliorare le mie tecniche e poter applicarle nel mio studio.

My name is Elda Arcetti, I am civil engineer and alway I had many and differets craft hobbies. Some years I started to studie Jewelry Making and form this moment, I discovered my real passion.
I have done many different courses of Jewelry Making in Caracas, Venezuela. I was looking for an academy to develop more advanced studies of Design and Etching.
I already started a Jewelry Making program, design of jewelry and etching at the Accademia di Riaci in Florece, Italy. I am taking classes with different teachers who are highly skilled craftsmen. They have shown to me a great passion for the art of the goldsmith. The experience I am living will help me improve techniques and apply them in my own workshop.

土木技師をしており、手作り工芸が趣味です。数年前にジュエリー制作に出会って以来、その魅力に取り付かれました。
これまでにカラカスとベネズエラでジュエリー制作を学んできました。今回、ジュエリーデザインとエッチングの学びを深める学校を探してここに辿り着きました。 アカデミアリアチでジュエリー制作とジュエリーデザイン、そしてエッチングのレッスンを、それぞれ高い技術をお持ちの先生方から教わっています。みなさん、金細工技術への熱い情熱をお持ちです。ここでの経験を通して技術を高め、自分の教室で活かしたいと思います。
Oct. 18, 2016 | Posted in Reports, Jewelry Making , Student Reporter | Tags:Elda Arcetti, Jewelry MakingReporter: Elda Arcetti | Course: Jewelry Making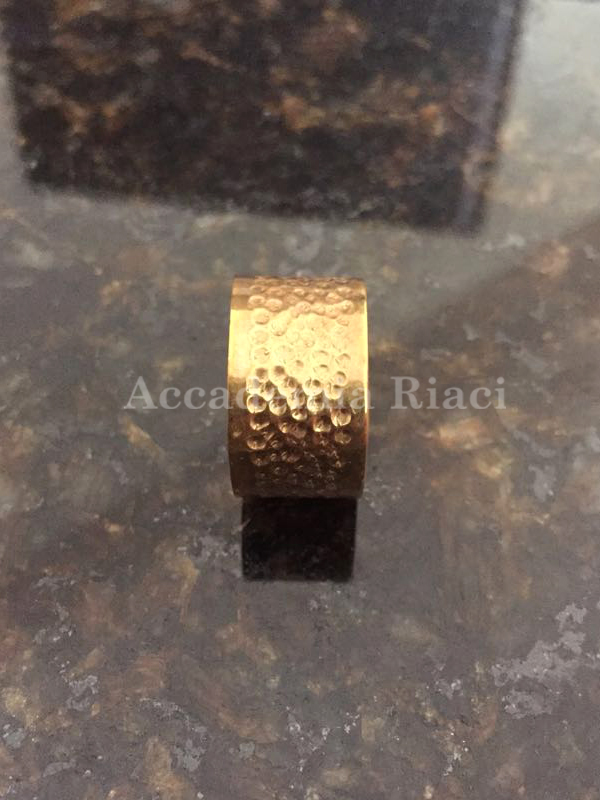 1. Close Up del primo lavoro veloce (realizzato in una mattina) di un anello in ottone utilizzando la tecnica battuto. È un pezzo senza saldatura.

1. Close Up del primer trabajo rápido (realizado en una mañana) de una sortija en latón con la técnica del martillado. Es una pieza sin soldadura.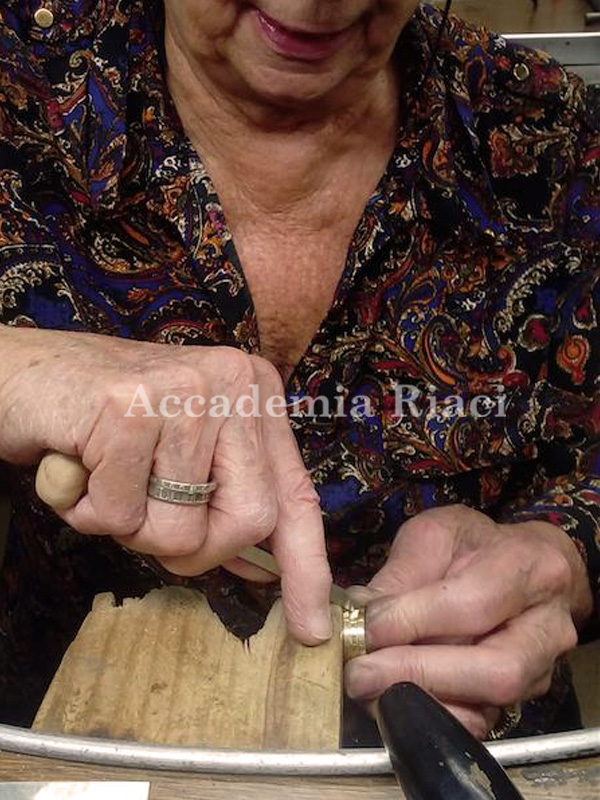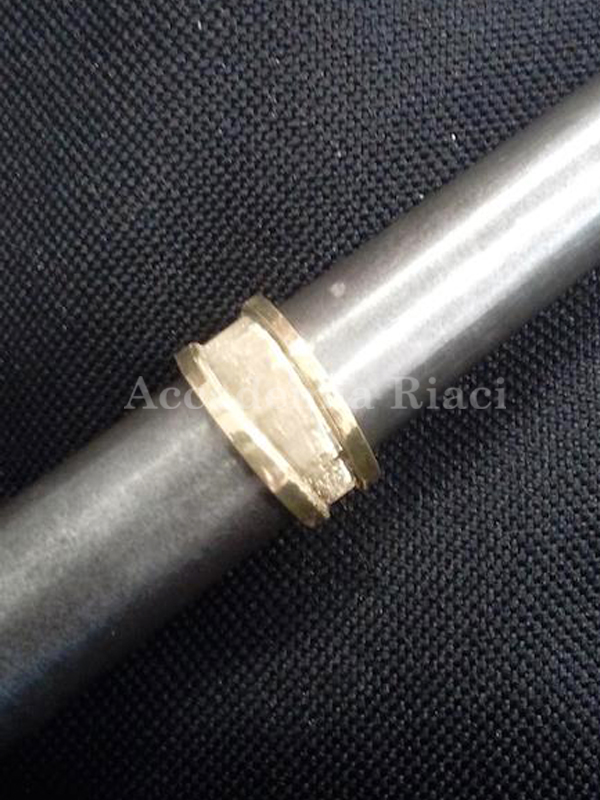 2. Close Up di un esercizio di saldatura, piegatura, pulitura ed incisione per sviluppare un anello tipo fascia in ottone.
Nella costruzione completa di questo pezzo ho migliorato la mia tecnica base, continuando ad imparare la incisione con diversi attrezzi di lavoro consigliati dal insegnante. È una tecnica abbastanza di precisione e manualità che mi viene trasmessa con gran passione da Marco.

2. Close Up de un ejercicio de soldadura, doblaje, pulitura e incisión para desarrollar un anillo en latón.
En la construcción completa de esta pieza mejore mi técnica base, siguiendo el aprendizaje en la técnica de la incisión con distintas herramientas de trabajo indicadas por el maestro. Es una técnica de mucha precisión que me trasmitida con gran pasión por Marco.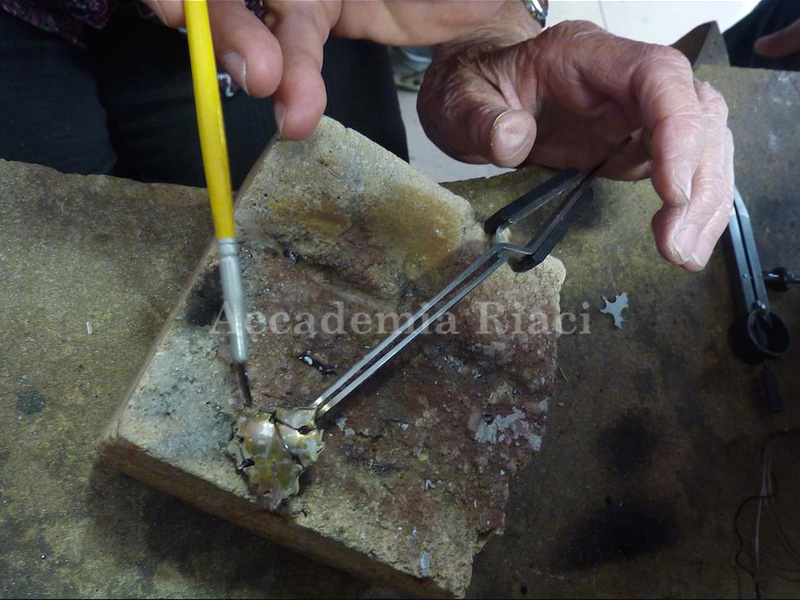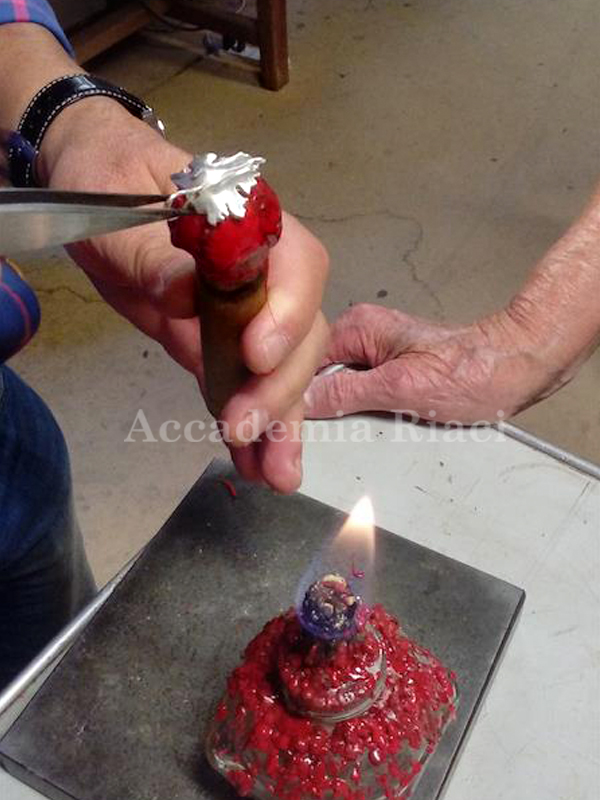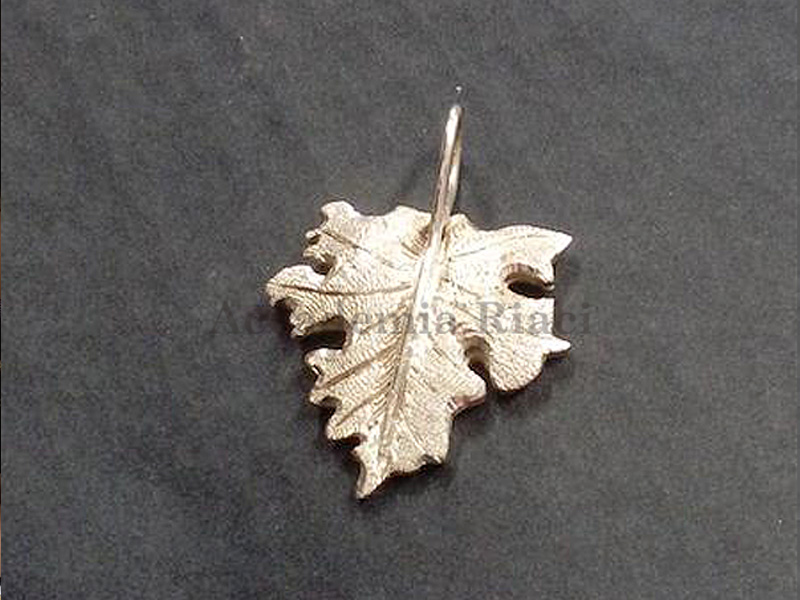 3. Costruzione e incisione di un ciondolo in argento: Una novità per me è stata la costruzione della struttura posteriore della foglia per creare più resistenza al pezzo.
Un altra novità è stata l'incisione sopra una superficie curva e non piatta, che presenta una maggior difficoltà nell'esecuzione.

3. Construcción e incisión de un dije en plata: Una novedad para mi fuè la construcción del refuerzo posterior de la hoja para dar una mayor resistencia a la pieza.
Otra novedad fué el inicio de la incisión en una superficie curva y no plana, lo cuál genera una mayor dificultad.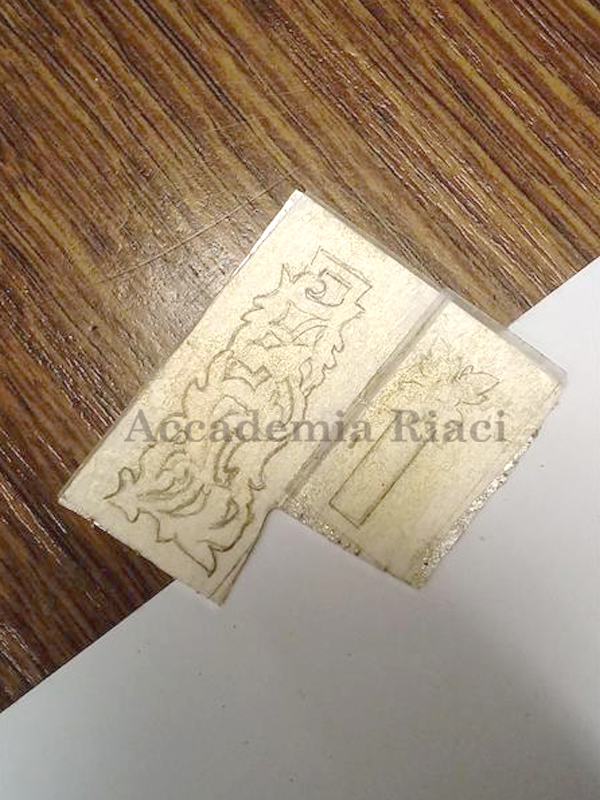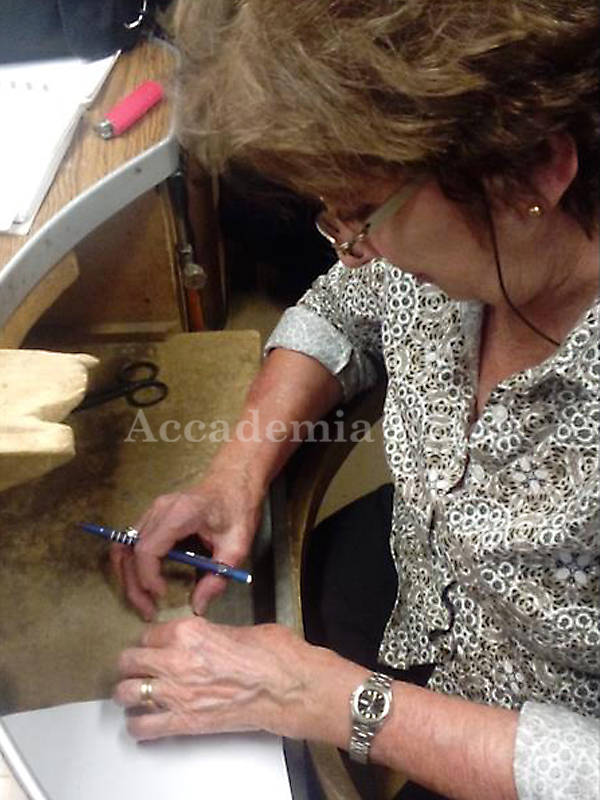 4. Realizzazione d'orecchini in argento con disegno esistente:
Il disegno di questo oggetto ha bisogno di traforo e dopo la tecnica di battuto per creare superfici irregolari. Dopo sopra queste superfici andrò a lavorare con la tecnica dell'incisione. È stato una novità per me l'imparare il battuto per creare queste superfici.

4. Realización de aretes de plata con diseño preesistente:
El diseño en cuestión requiere trabajo de calado y luego la técnica de martillado para crear superficies variables e irregulares sobre las que trabajaré con la incisión. Fué una novedad para mi el aprender el martillado creando este tipo de superficies.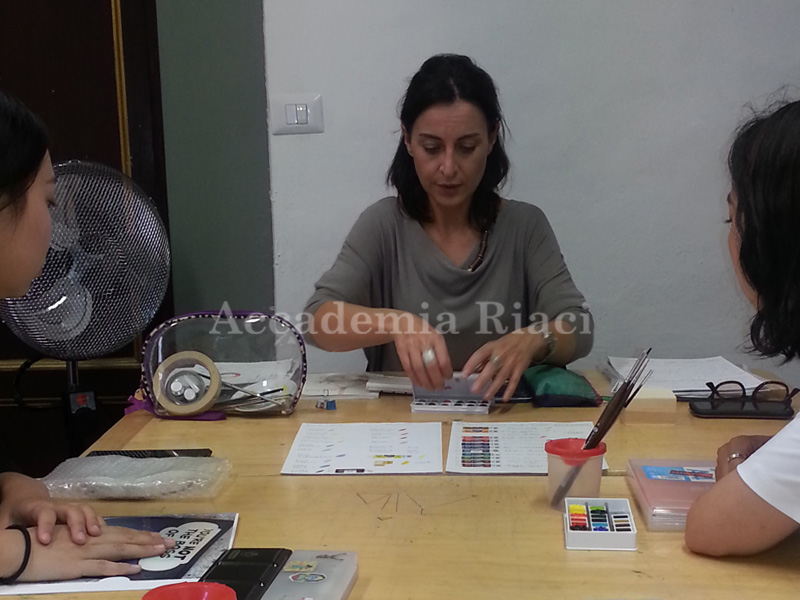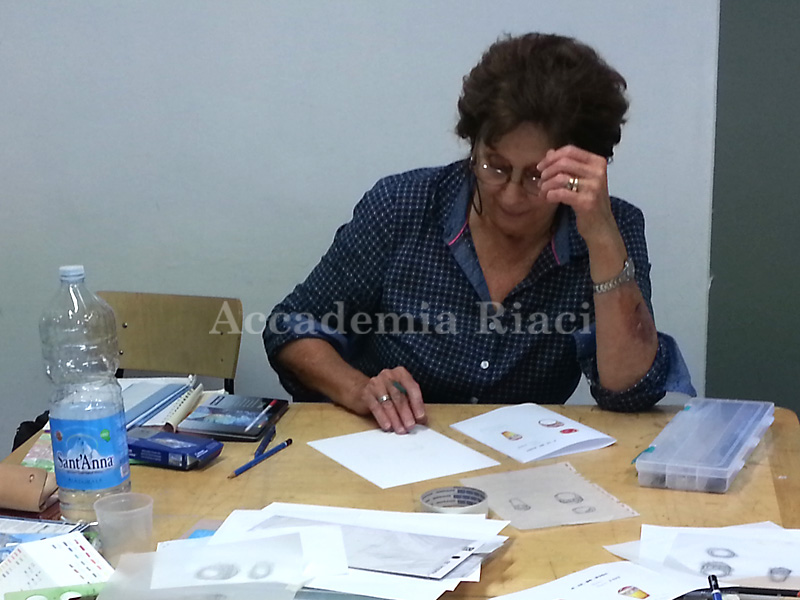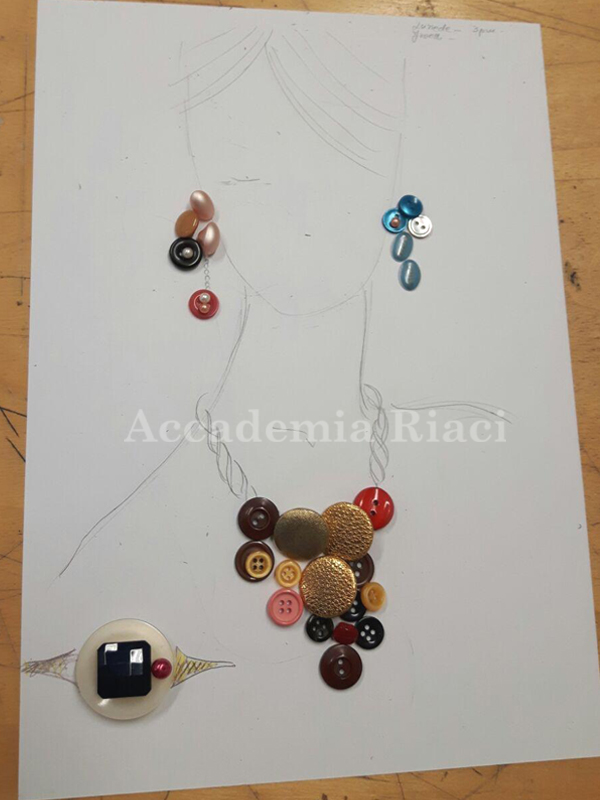 5. Close Up dei mie lavori in sviluppo: Esercizio di lavoro libero con l' utilizzo di bottoni per il disegno di collanna, orecchini e spilla.
Durante questa lezione mi sono sentita al mio agio perché mi piace lasciare libera l'immaginazione e poter avere la libertà nel disegnare.

5. Close Up de mis trabajos en desarrollo: Ejercicio de trabajo libre con la utilización de botones para el diseño de collar, aretes y prendedor.
En esta clase me senti a gusto, porque me permite dejar libre la inmaginación y poder tener la libertad en el diseño.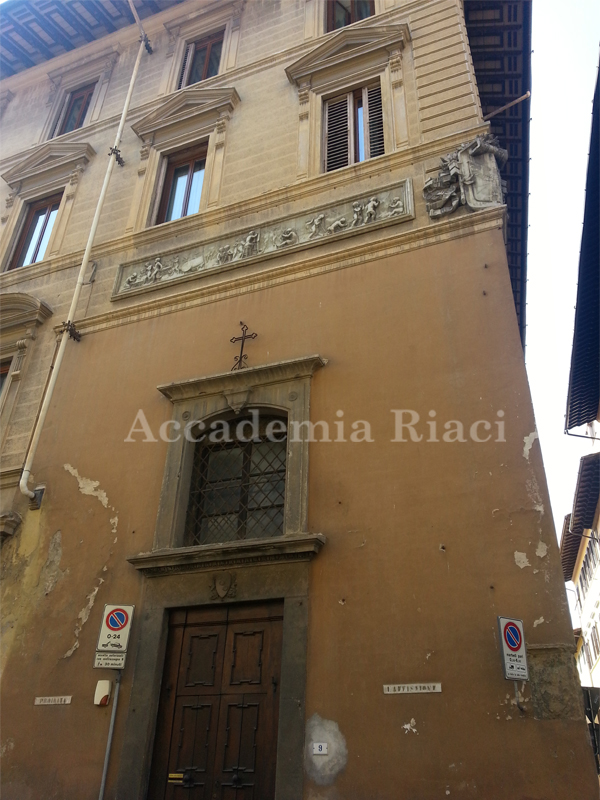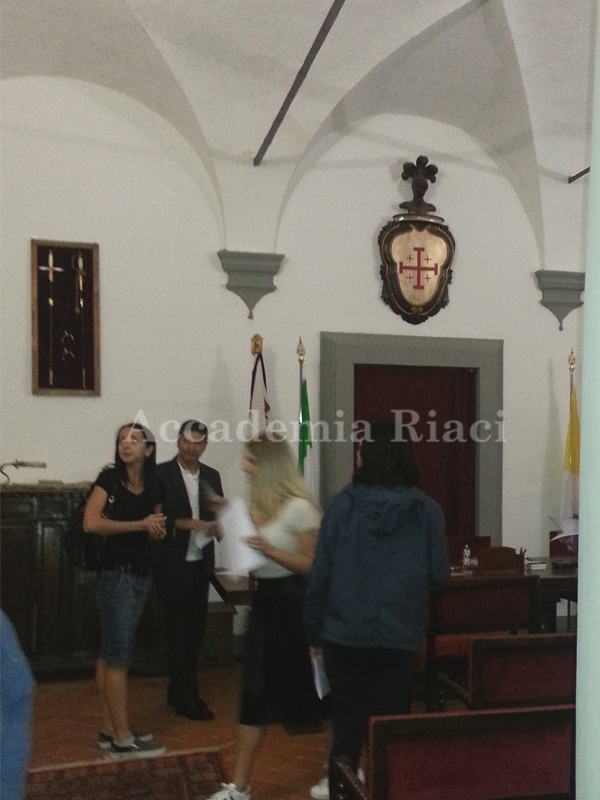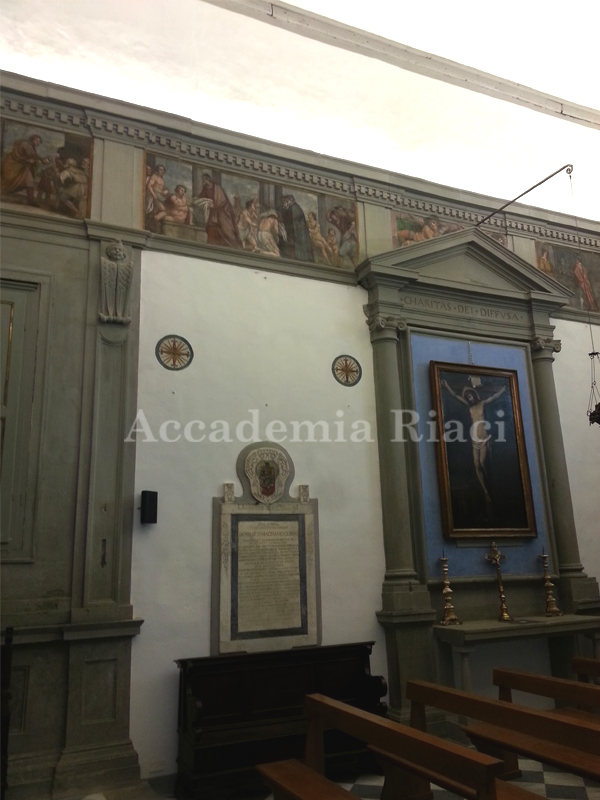 6. Vivendo Firenze
Visita al Palazzo Grassi (Hotel de Malta): della metà dell'ottocento. Nel suo origine era un ospedale ed attualmente è la sede dei Cavalieri dell'Ordine Equestre del Santo Seporlcro, nella chiesa dei Santi Filippo e Jacopo al suo interno. E' stata una visita molto interessante, essendo un posto non aperto al pubblico.

6. Viviendo a Florencia.
Visita al Palacio Grassi (Hotel de Malta): construido a mitad del ochociento. Originalmente era un hospital y actualmente esta la sede de los Cavalieri dell'Ordine Equestre del Santo Sepolcro en la iglesia dei Santi Filippo e Jacopo (en su interno). Fuè una visita muy interesante siendo un sitio no publico.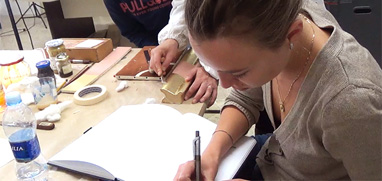 At Accademia Riaci, we are recruiting Course Reporters from our students. The students who are chosen to become Course Reporters are given 10 % of the tuition as their scholarship fee.
The Reporters who have submitted excellent reports will have his or her profile posted on our school website for the next 5 years as an alumnae and will be able to connect with their business chancesafter their graduation.