Accademia Riaci
Students' Blog
Up-to-date report from one of our students!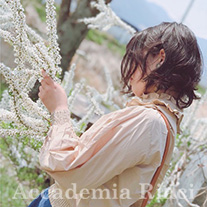 Reporter
Saki NAGAI
Nationality: Japanese
Course: Glass Art
Program: One-Year Course
Period: Sep. 2, 2019 - Apr. 24, 2020
After studying arts at the high school, I decided to enroll at Accademia Riaci to learn the stained glass techniques that I had always wanted to do after graduation. I'm going to learn various topics such as Italian painting, art, culture, and language, as well as Italian glass techniques.
高校まで美術を学び卒業後はずっとやってみたいと思っていたステンドグラスの技法を学びにこの学校に入学しました。本場イタリアのガラス技法はもちろん、イタリアの絵画や芸術、文化、語学など様々な面で沢山学んでいこうと思います。
Jun. 12, 2020 | Posted in Blog, Glass Art , Student Reporter | Tags:Saki Nagai, Glass Art | Language:

Reporter: Saki NAGAI | Course: Glass Art
今回から新しい制作に入りました。鏡の次はランプです。用意された型を見て合いそうな色のガラスを選びます。ランプは板状の作品と違って同じデザインの面が何面もあります。ガラス板を選ぶとき使いたいガラス板が作品で使う板の量より多めに在庫があるものを選ぶと良いそうです。模様が入ったガラス板の場合一枚一枚で模様が異なるので選ぶ時は模様と在庫を確認しながら選んでいきます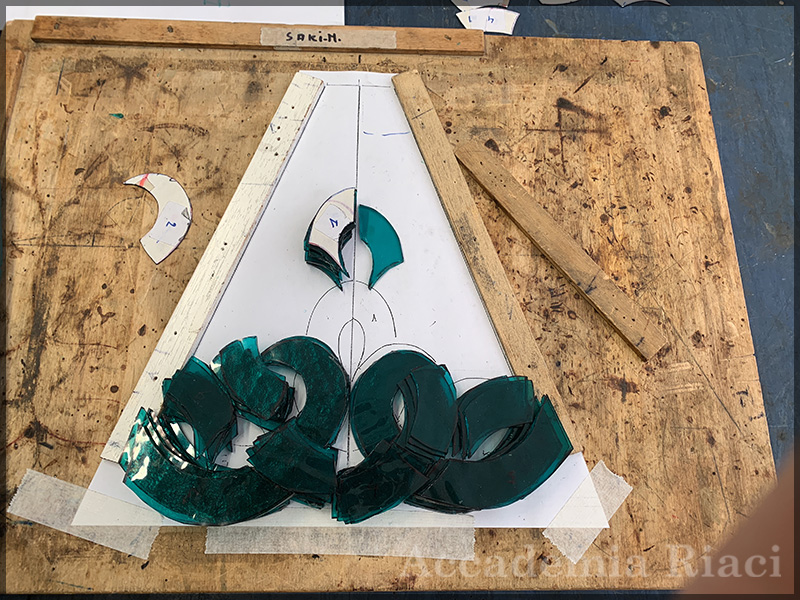 選び終えたらカットに入っていきます。一つのパーツを6面分用意する必要があるので同じものを6つ用意します。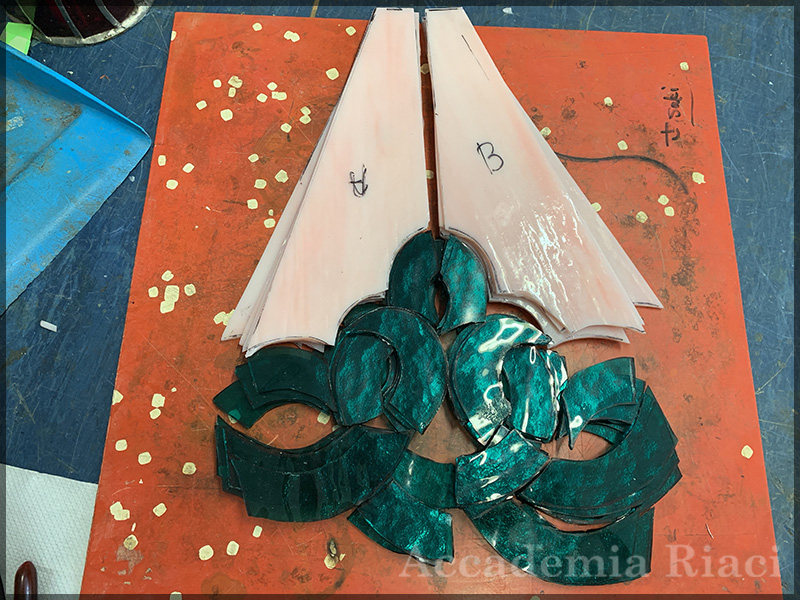 全て切り終えました。全て切り終えるまでにいくつか割ったりして失敗したこともあったので難しい形は沢山練習しなければならないと思いました。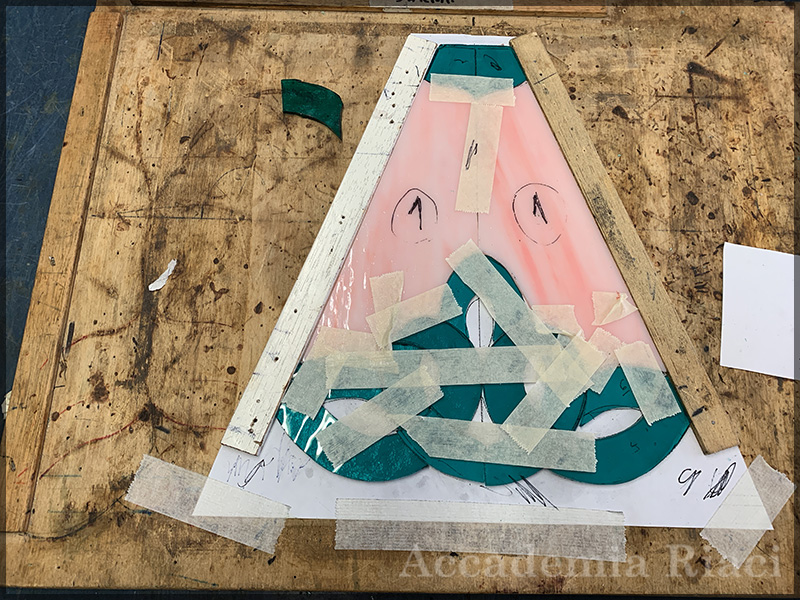 パーツを研磨していきます。側面が綺麗に削れていないと銅テープが綺麗に貼ることができないそうです。今回は一面分削り終えました。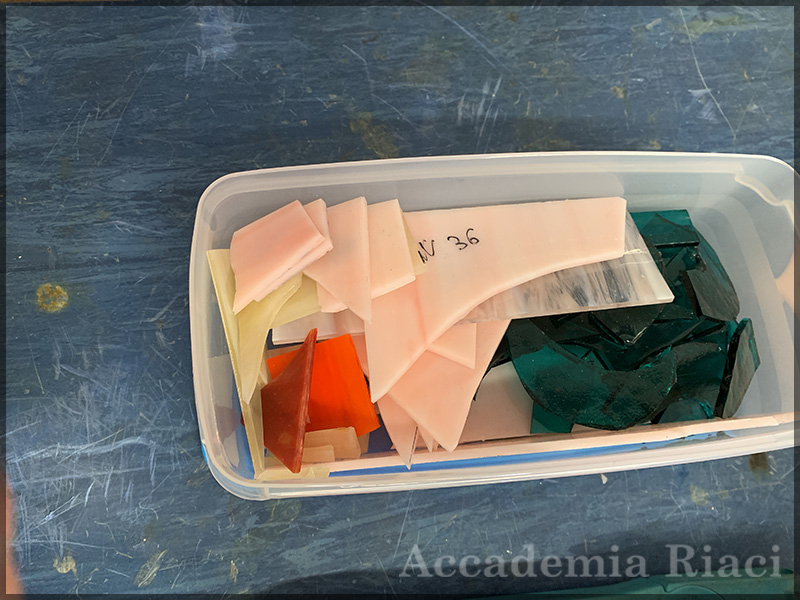 切る際に失敗したガラスや切るときにでた破片や小さなパーツは他の作品やモザイクガラスなどで使えるそうなので容器に入れて取っておくことにしました。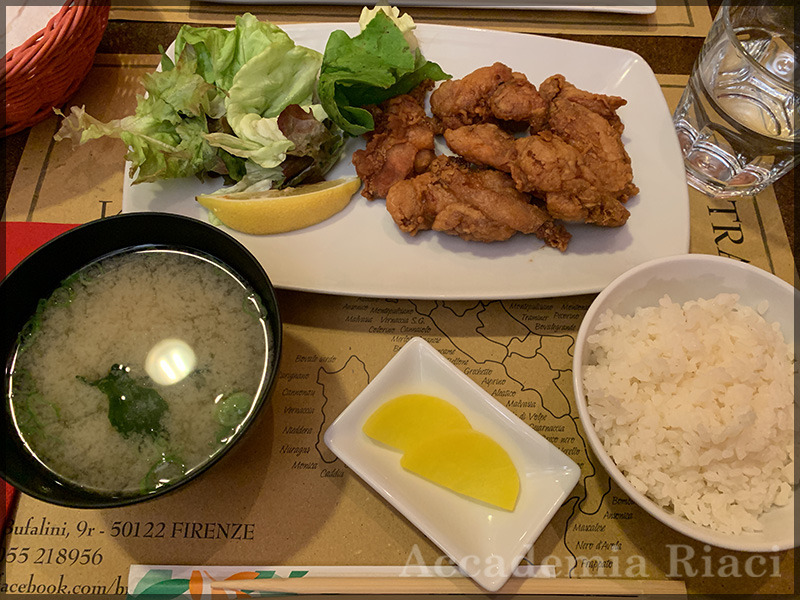 今週は久しぶりに日本の定食を食べに行きました。久しぶりに食べれて幸せでした。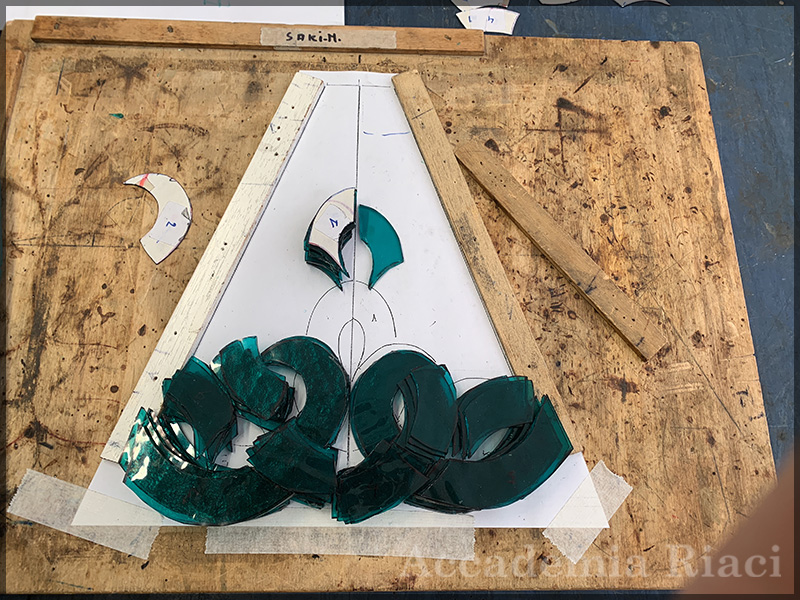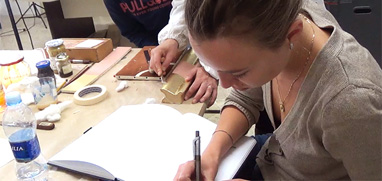 At Accademia Riaci, we are recruiting Course Reporters from our students. The students who are chosen to become Course Reporters are given 10 % of the tuition as their scholarship fee.
The Reporters who have submitted excellent reports will have his or her profile posted on our school website for the next 5 years as an alumnae and will be able to connect with their business chancesafter their graduation.