Accademia Riaci
Students' Blog
Up-to-date report from one of our students!
Reporter
Jioh KANG
Nationality: Korean
Course: Furniture Making & Restoration
Program: One-Year Course
Period: Jan. 14, 2019 - Jul. 26, 2019
I have two years of experience in working at a wood shop. My motivation to join the Accademia was to expand my knowledge of craftsmanship and to accomplish the master course. I see the incredible value of furniture design because there are no longer many carpenters as we've had in the past. Due to the advancement of factories and the machinery, there is no longer the beauty of fitted furniture which made me started to question.
Apr. 28, 2020 | Posted in Furniture Making & Restoration, Blog , Student Reporter | Tags:Jioh Kang, Furniture Making & Restoration | Language:


Reporter: Jioh KANG | Course: Furniture Making & Restoration
Once all the pieces of the chair have been completely cleaned off by hot water, use the bisturi to gently clean off the rest of excessive dirt. The piles of dust and molds have been collected over the years and it was challenging to not scrape off too much of the paint underneath.
Important to properly clean the joint holes which has been previously glued together, if not the adhesive would not work properly once it's applied.
Use the syringe filled with animal glue to mend the cracked surfaces, by gently openly the gap in between using a bisturi.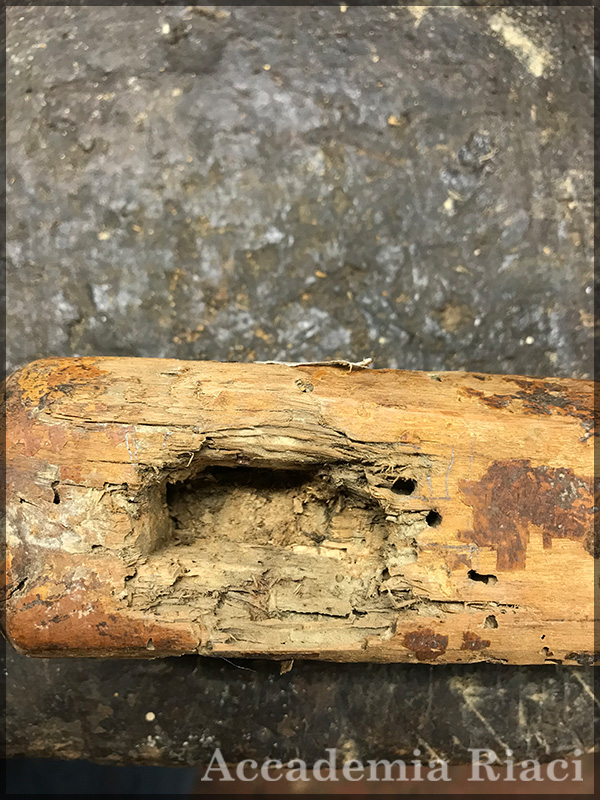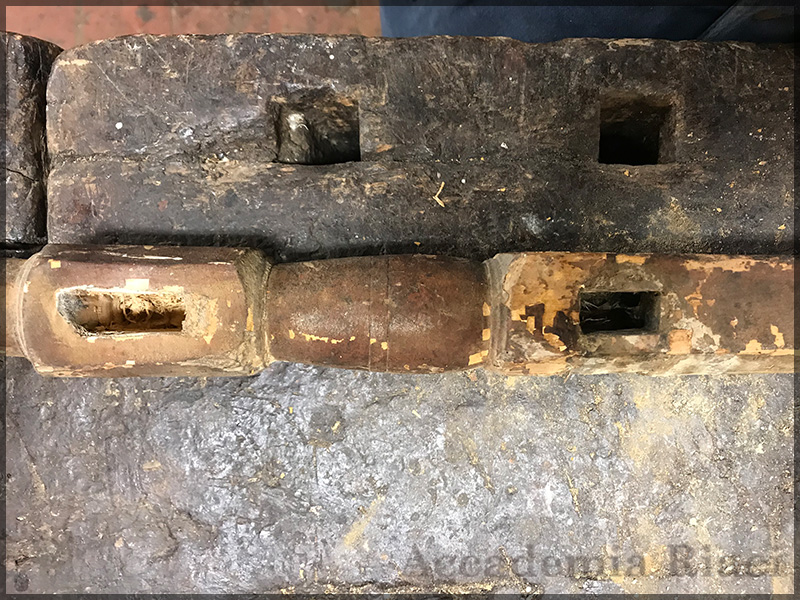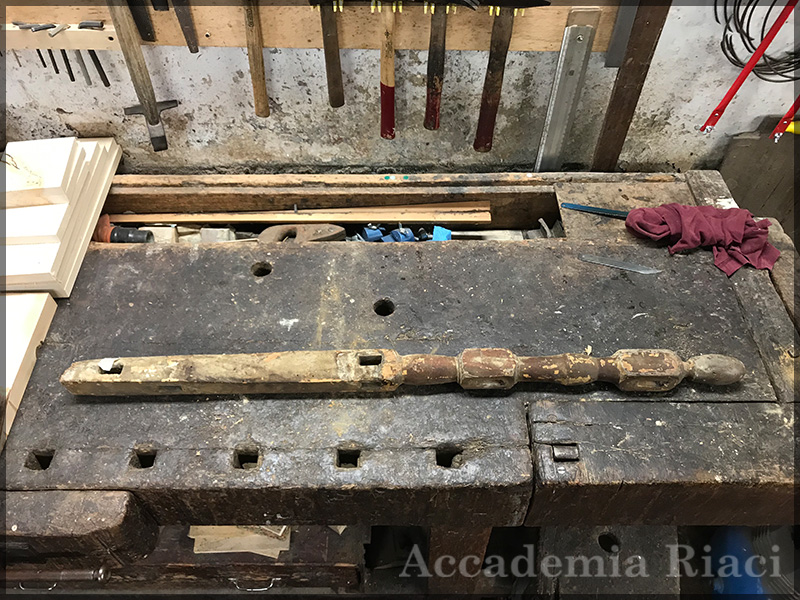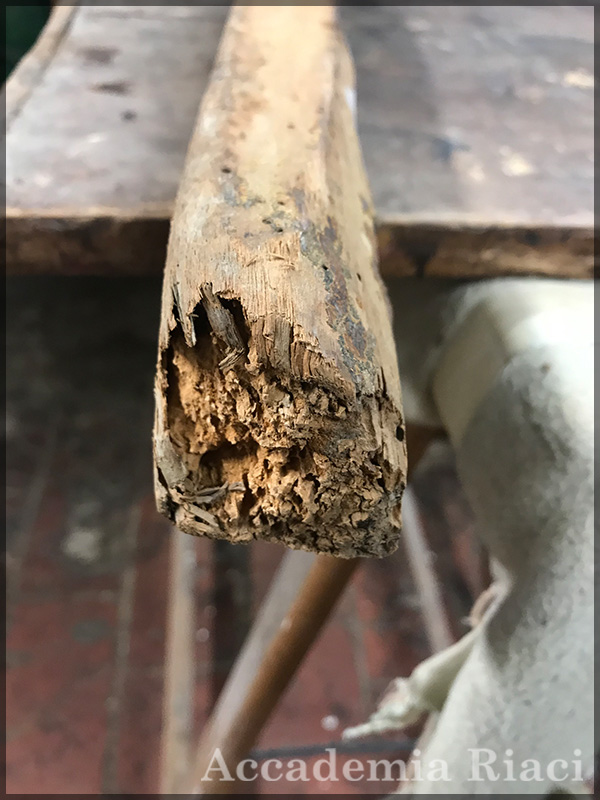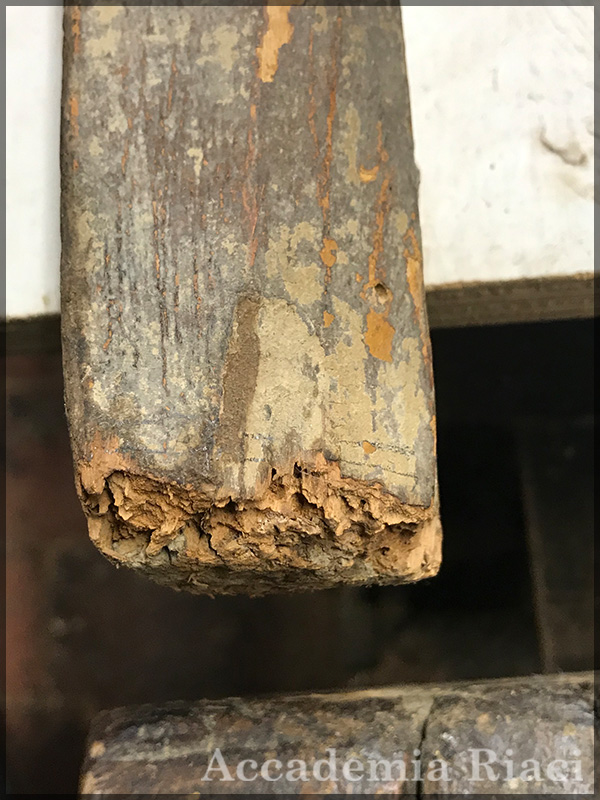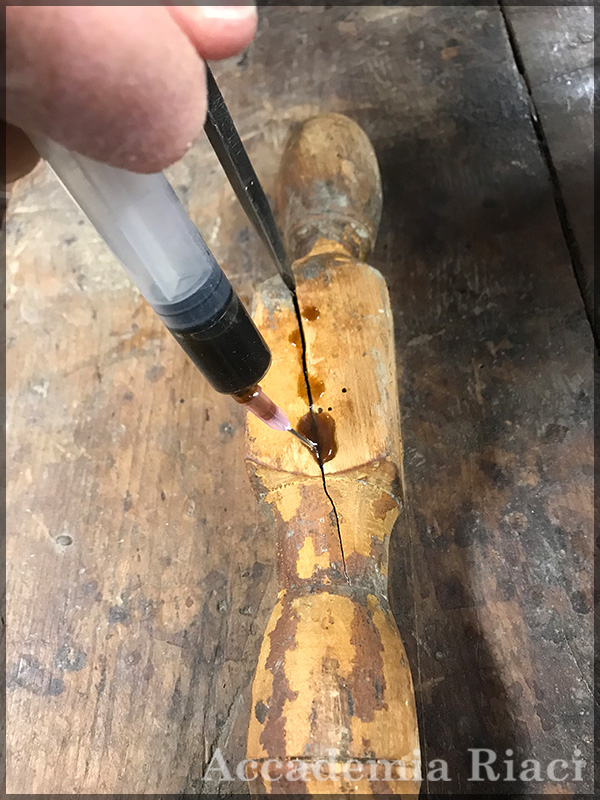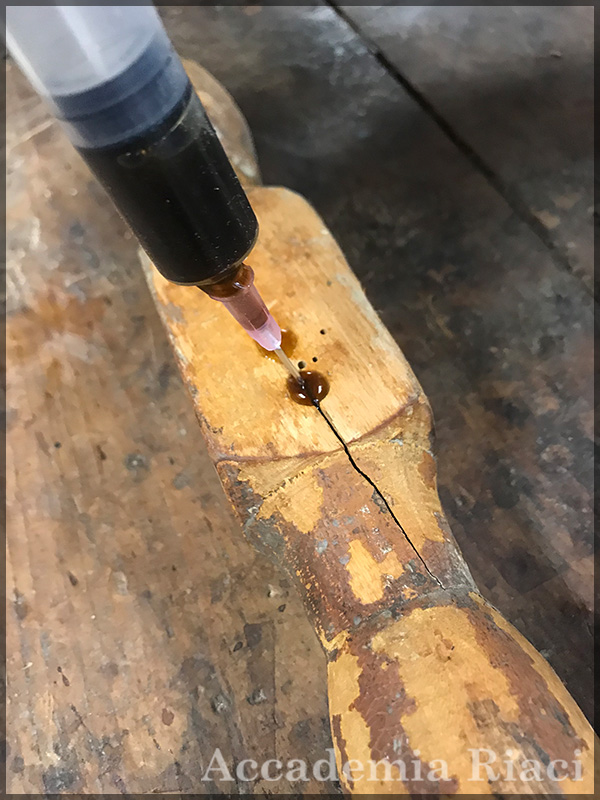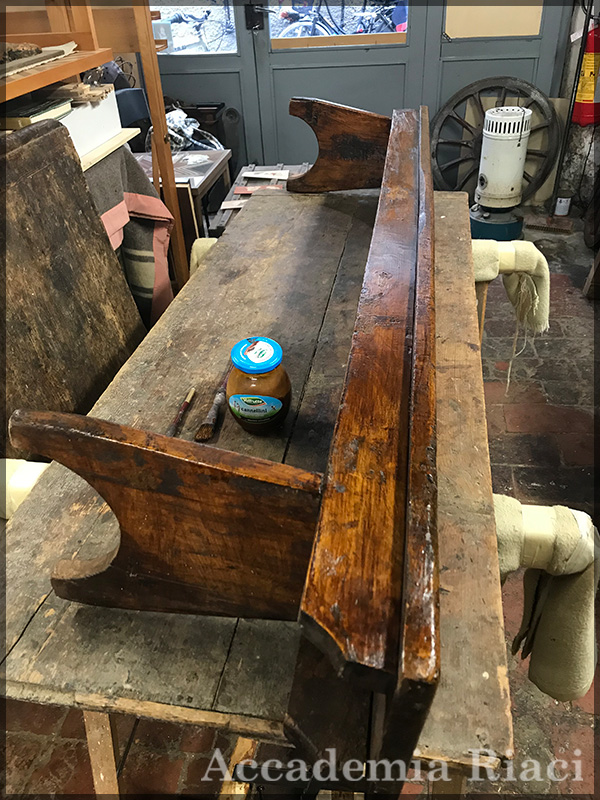 Continuation of the bench refinishing. Using a thick brush to apply the thick base of gommalacca all over the bench surface.
Basic Lesson
Renaissance origin study along with the greatest minds & artists of the era. This era has been the most influential and innovative time in history, modern artists to be born, new philosophies, and art to be a symbol of wealth. Firenze has been concentrated with bank families and textile businesses to uphold many important aspects in the society. Medici family to be one of the greatest and most powerful families in Firenze history. Also by inclining themselves into aristocratic family.
Filippo Bruneslleschi; the great mind of Renaissance, to be an outstanding architecture and divine engineer with a mathematical set of mind. In which, all to be combined and executes the Duomo, formally known as; Cattedrale di Santa Maria del Fiore. To be one of the great symbolism of Florence.
Art visit to Palazzo Vecchio
Represent of 6 balls in the family crest
Medici Family to have the official aristocratic relations with the French Royals
White and Red to be the historic Firenze's flag colors
Firenze Republic's traditional flag is represented with color white and red vertical.
Historically has been continuation of this color combination in variety of arrangement
From 1550-1749 has been Medici Dynasty and represented by white flag with a shield; Jaume Olle.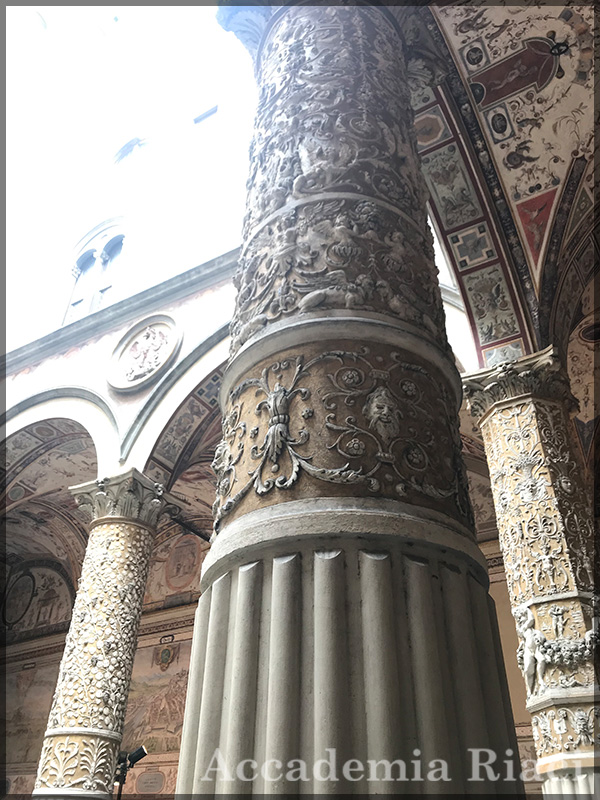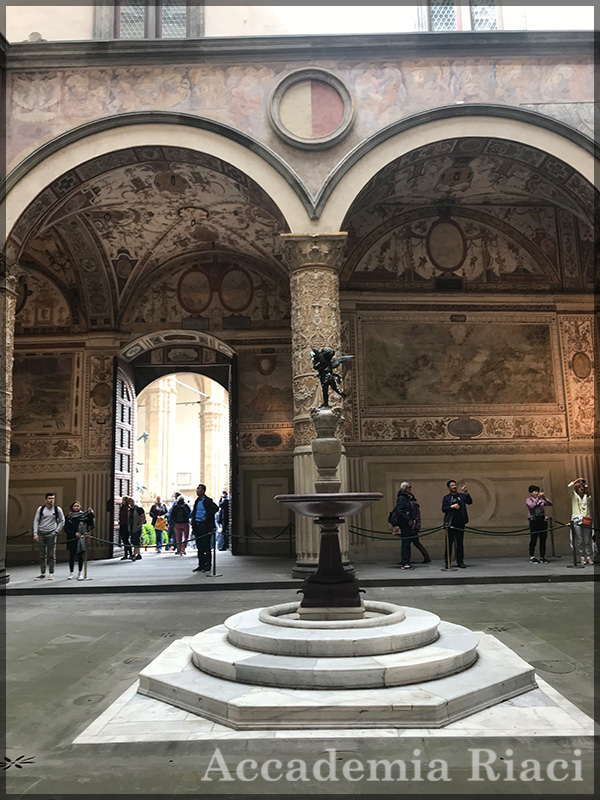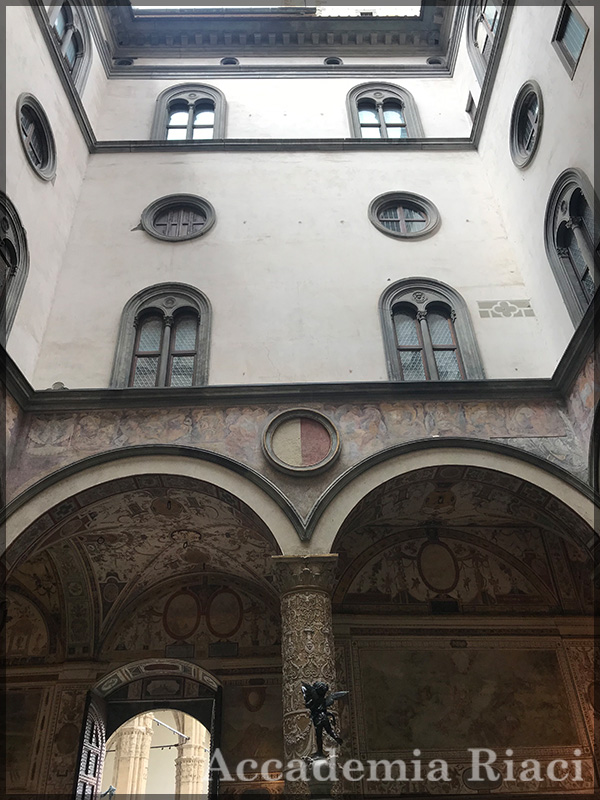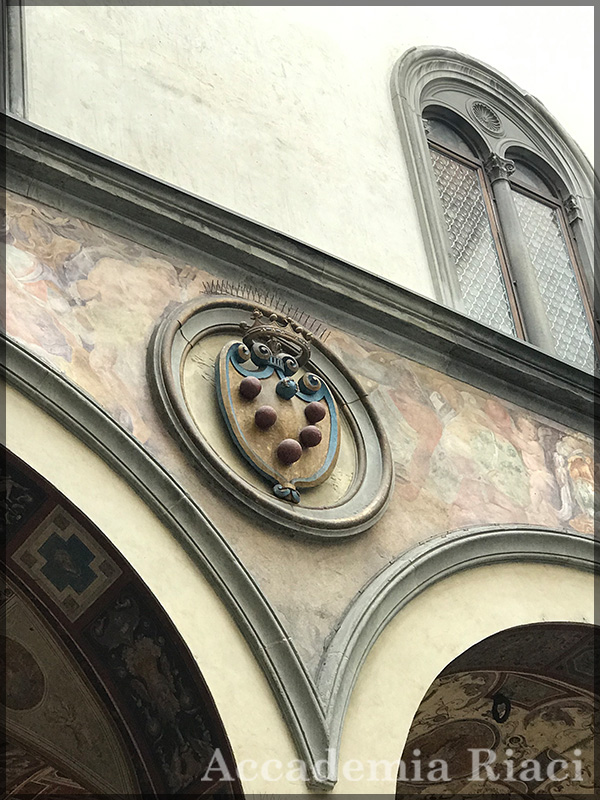 On the other part of the ground floor, Giampaolo Talani's exhibition were happening. Giampaolo is an Italian artist mainly worked with paintings and sculptures. He has a deep connection and personal developments which has taken place in Florence. Contributing his talent to important historical restoration of Frescoes at Santa Maria Novella and his infamous bronze sculpture; Rosa de vent situated at Palazzo Vecchio & Uffizii. His lifelong body of work still remains and deliver his stories of vacances. His observations and experiences of the journey has been recorded on his sketchbooks, prints, paintings, and bronze sculptures. Expressing the moments as he was once there, the gazes as he would have interacted, senses as he was breathing through, these presences linger on the canvas and works as he left behind.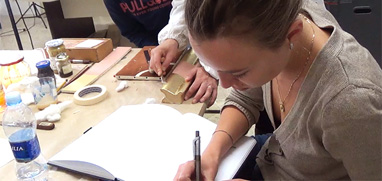 At Accademia Riaci, we are recruiting Course Reporters from our students. The students who are chosen to become Course Reporters are given 10 % of the tuition as their scholarship fee.
The Reporters who have submitted excellent reports will have his or her profile posted on our school website for the next 5 years as an alumnae and will be able to connect with their business chancesafter their graduation.