Accademia Riaci
Student Reports
Read all class reports from our students!
Reporter
Nina Mostert
Country: South Africa
Course: Fashion Design
Program: Semester Course
Period: Sep 2, 2019 - Dec 13, 2019
Hi!
My Name is Nina Mostert and I am from South Africa. Currently, I am taking a gap year to learn what the world has to teach me, to find my style and to make some dreams come true!
I divided my year into 2 halves. In the first semester of the year, I lived in NYC where I was studying Film and Acting whilst I was doing an internship at a jewelry artist. I have a great love for fashion and that is why I chose to spend the second semester at Accademia Riaci. A Great school that combines fashion with the art world in such an amazing way.
I love to visit museums and see art in everything. Furthermore, I love yoga, good food, and my friends.

Apr. 28, 2020 | Posted in Reports, Fashion Design , Student Reporter | Tags:Nina Mostert, Fashion DesignReporter: Nina Mostert | Course: Fashion Design
Monday
This past weekend I traveled to Cinque Terre. It was beautiful. I truly enjoyed the hikes and beautiful views.
On Monday I did some research about Fashion figures. I am still trying to find my style of drawing.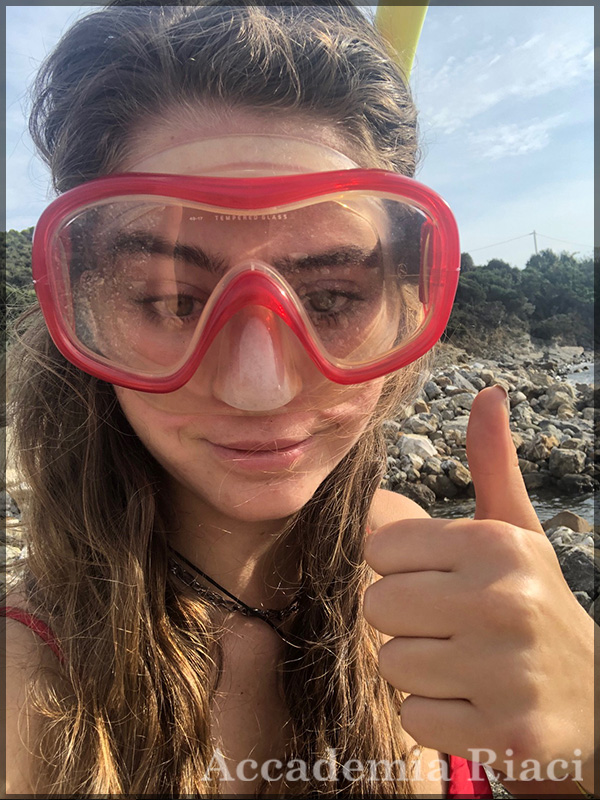 Tuesday
Today I reviewed the research with my teachers and I continued to practice the fashion figure. I started recreating looks from my own wardrobe on the fashion figures. I am constantly changing my techniques to find what suits my style the best. Today I started using a thick black brush pen to add a pop up effect to my drawings. After class me and my classmates went on a window shopping expedition. We walked in and out of all the big fashion houses to get inspiration and explore the wonderful fashion world that we now have on our doorstep.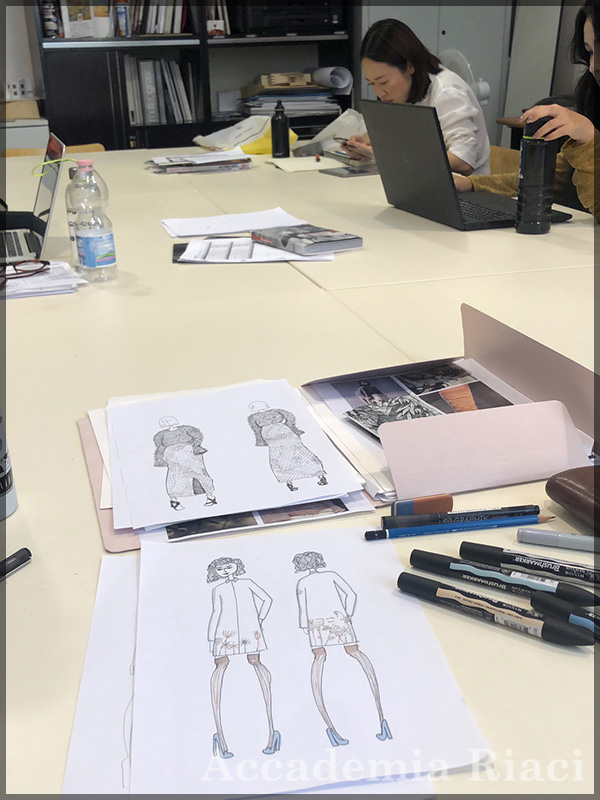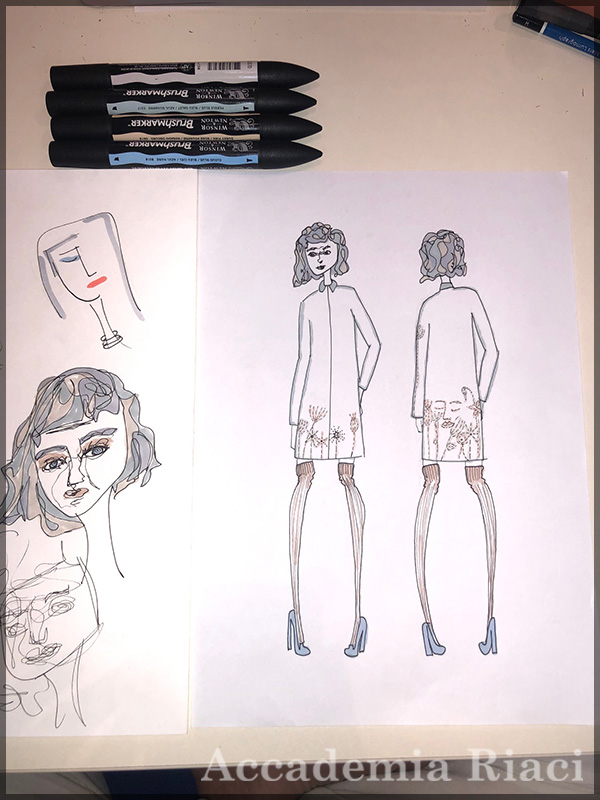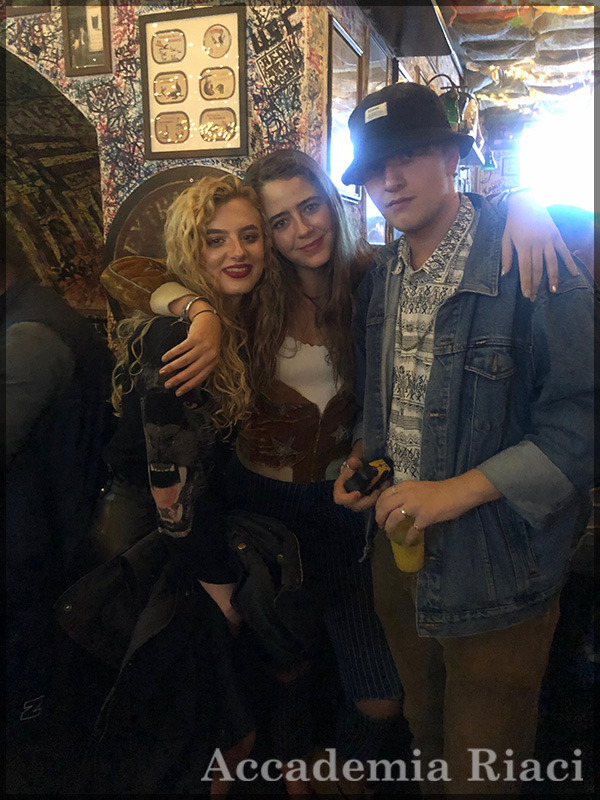 Wednesday
Today I continued with my fashion figures. They are eventually starting to look more elegant.
My teacher recommended an art shop where I went to go buy some coloured markers.
Before I bought the markers I did more research on colour palettes.
on a Wednesday I now have two lessons.
We had our third Art history lesson with Barbra. She is an amazing teacher and knows every detail about art history. she taught us about the second branch of the Medici family today.
After class me and my friends did a short walk around the Duomo. Enjoying the last bit of summer.
Thursday
I am working very hard on a portfolio for a university application in South Africa. The due date is next week and therefor I want to finish it as quick as possible. It is taking a lot of my time and I can't wait for it to be finished so that I have more time to work on my fashion studies.
Today I started incorporating the colour brush markers into my design. Working with colour definitely makes it a lot more interesting.
I am struggling to get the balance of the shades and lighter areas, but sure that I will improve with some practice.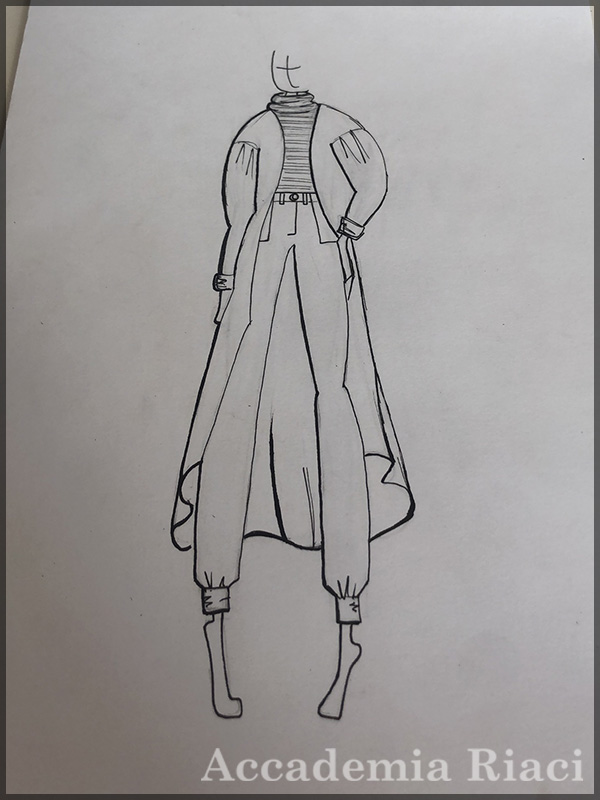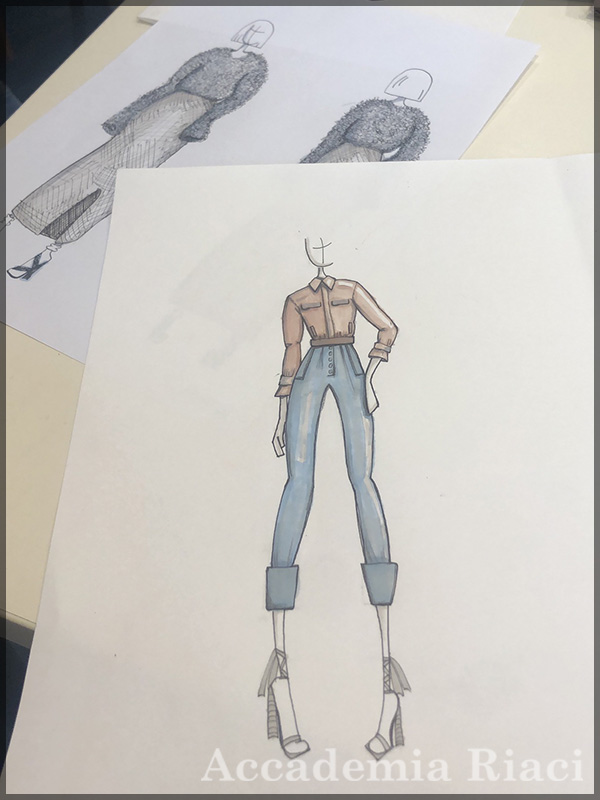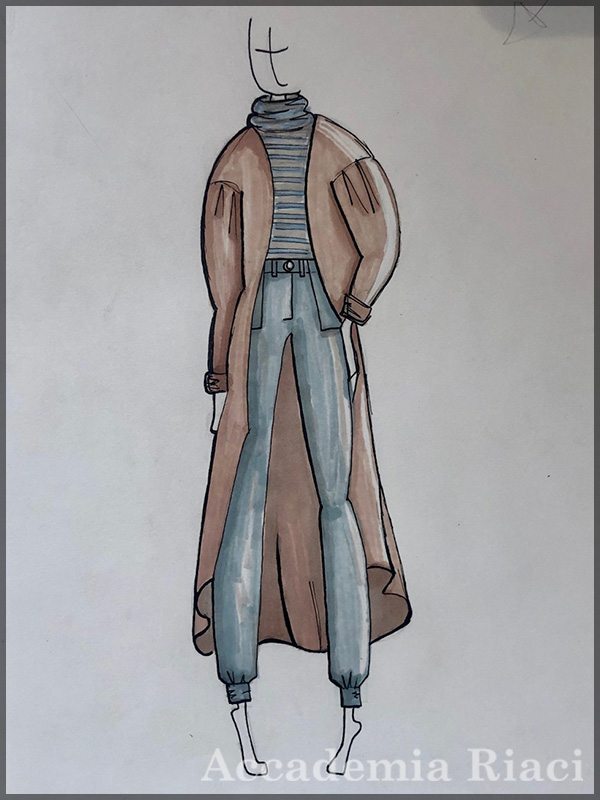 Friday
Today we went to Bargello national Museum. A beautiful church in the heart of the city. After the art visit I went home to work on my university portfolio. Tomorrow I will head to Livorno for a last day on the beach.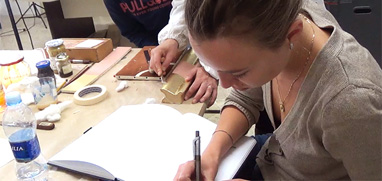 At Accademia Riaci, we are recruiting Course Reporters from our students. The students who are chosen to become Course Reporters are given 10 % of the tuition as their scholarship fee.
The Reporters who have submitted excellent reports will have his or her profile posted on our school website for the next 5 years as an alumnae and will be able to connect with their business chancesafter their graduation.