Accademia Riaci
Student Reports
Read all class reports from our students!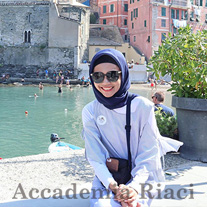 Reporter
Nabila Karimah
Country: Indonesia
Course: Fashion Design
Program: Master Course
Period: Sep 2, 2019 - Apr 24, 2020
My name is Nabila Karimah. I'm from Indonesia. I graduated from École supérieure des arts et techniques de la mode (ESMOD) in Jakarta, major in Fashion Design & Creation. I decide to join Accademia Riaci to improve my skills and to deepen my knowledge in Fashion, especially in Fashion Design. For me to study in Italy is feels like one of my dreams comes true.
Jan. 11, 2020 | Posted in Reports, Fashion Design , Student Reporter | Tags:Nabila Karimah, Fashion DesignReporter: Nabila Karimah | Course: Fashion Design
3rd week lessons
Inside and Outside Santa Trinita.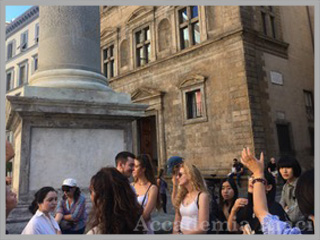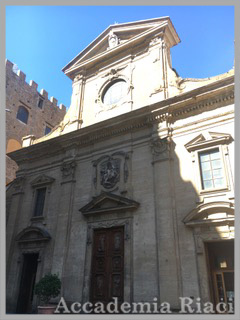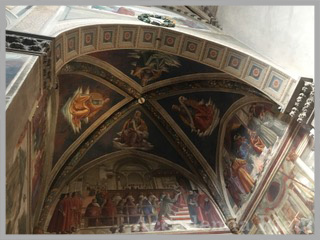 On September 6, 2019, we have art visit schedule, we went to Santa Trinita. Santa Trinita is a Roman Catholic church located in front of the Piazza of the same name, traversed by Via de' Tornabuoni, in central Florence. This church has a basement that is quite unique. And also, it's really interesting because every corner has a different decoration and interior design.
I have to sketch a pattern by hand.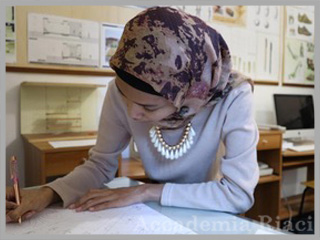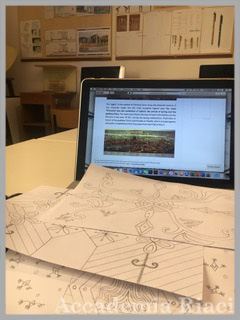 On 3rdweek of lessons, I tried to develop some of the patterns that be good for my collection. First, I have to sketch a pattern by hand inspired by my mood board then scan the patterns. After that, I edit or modify to make a more interesting pattern using adobe illustrator. I have learned adobe illustrator before but only the basic lesson, so this was a little bit difficult for me to get used to using this application. But the teacher really helps me, she even teaching me one by one how to make my pattern more innovative and contemporary.
my pattern using adobe illustrator.
Life in Florence
the view of Piazza Michelangelo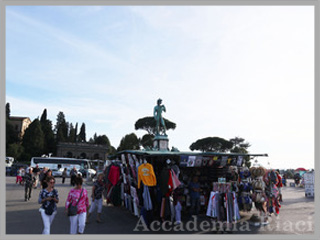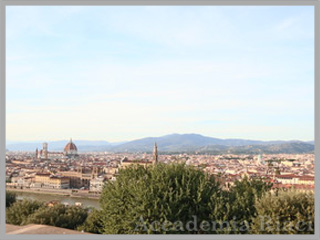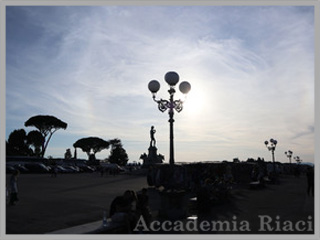 On weekend I have a plan with my friend, we want to see sunset at Piazza Michelangelo. To get there we have to take a bus around 20 minutes ride. The place was amazing and beautiful because you can see Florence city from above. And then, a lot of street musician perform there. We also eat crepes while enjoying the view.
Inside Biblioteca delle Oblate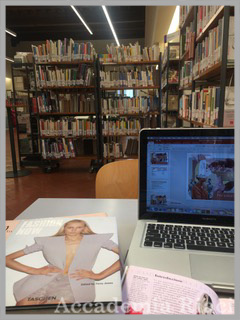 On September 16, 2019, I went to Biblioteca delle Oblate to get some inspiration for my collection. This place is a public library in the city centre near to Central Duomo. On the first floor you'll find 3 large reading rooms with modern workspaces equipped with computers, TVs with satellite connections and DVD players and open bookshelves for visitors' free use. On the second floor is a beautiful large washing terrace, the children's section, a newspaper library and café. The open-space dedicated to children and young readers has plenty of space and organizes workshops all year round for children. The Oblate library is completely accessible for visitors with special needs.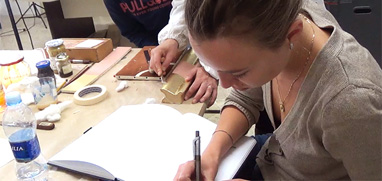 At Accademia Riaci, we are recruiting Course Reporters from our students. The students who are chosen to become Course Reporters are given 10 % of the tuition as their scholarship fee.
The Reporters who have submitted excellent reports will have his or her profile posted on our school website for the next 5 years as an alumnae and will be able to connect with their business chancesafter their graduation.