Accademia Riaci
Student Reports
Read all class reports from our students!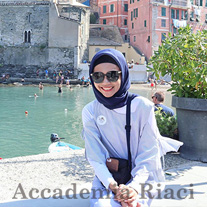 Reporter
Nabila Karimah
Country: Indonesia
Course: Fashion Design
Program: Master Course
Period: Sep 2, 2019 - Apr 24, 2020
My name is Nabila Karimah. I'm from Indonesia. I graduated from École supérieure des arts et techniques de la mode (ESMOD) in Jakarta, major in Fashion Design & Creation. I decide to join Accademia Riaci to improve my skills and to deepen my knowledge in Fashion, especially in Fashion Design. For me to study in Italy is feels like one of my dreams comes true.
Nov. 01, 2019 | Posted in Reports, Fashion Design , Student Reporter | Tags:Nabila Karimah, Fashion DesignReporter: Nabila Karimah | Course: Fashion Design
2nd week lessons
Inside Cenacolo di Sant'Apollonia.

On September 6, 2019, we have art visit schedule, we went to Cenacolo di Sant'Apollonia. The best-known component is the former refectory or dining hall of the convent, the Cenacolo of Sant'Apollonia now part of the Museums of the Commune of Florence, with entrance through a nondescript door near the corner of Via Ventisette Aprile and Reparata. The refectory harbors the well-conserved fresco, The Last Supper, by the Italian Renaissance artist Andrea del Castagno. The small museum also displays other fresco designs and works by Castagno, Neri di Bicci, Paolo Schiavo, and Raffaello da Montelupo. It's interesting and important to know the history of the place I live in.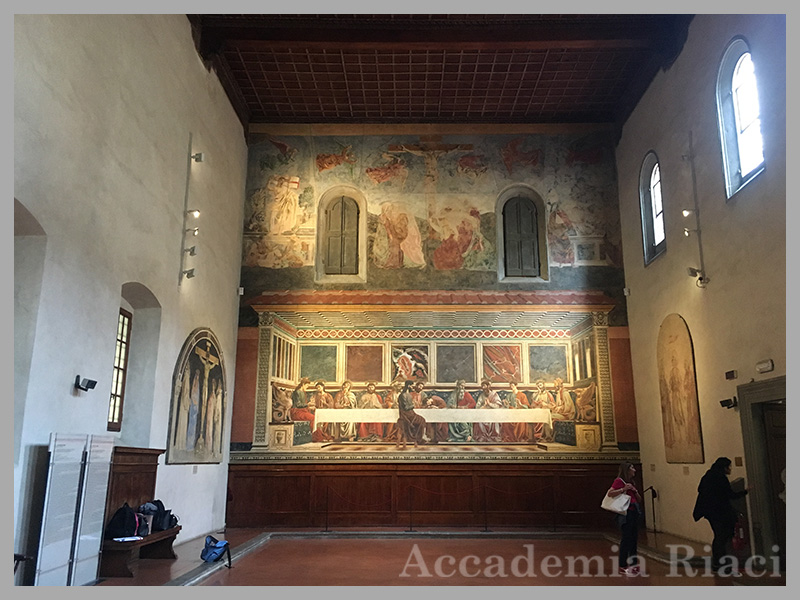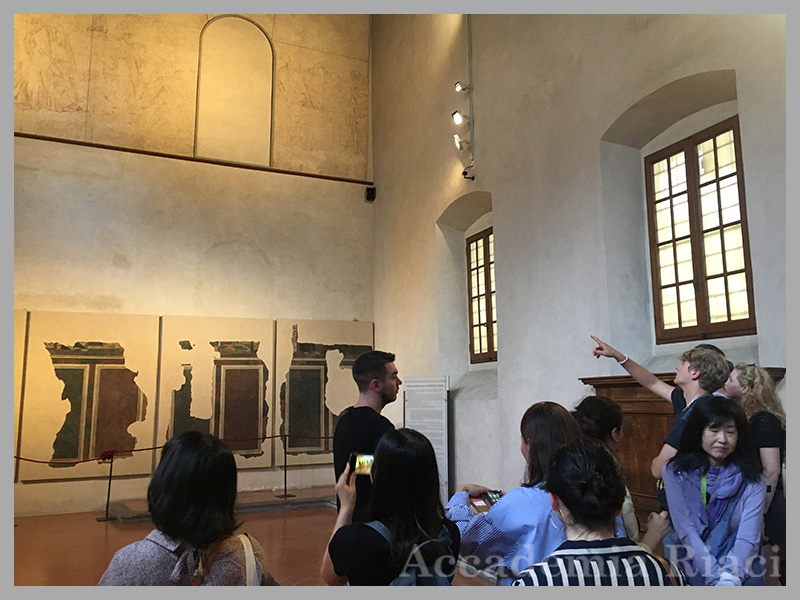 Class situation

On 2nd week of lessons, we continue to research and develop our own personal identity (like target market, influence design, inspirations, details, colors, fabrics).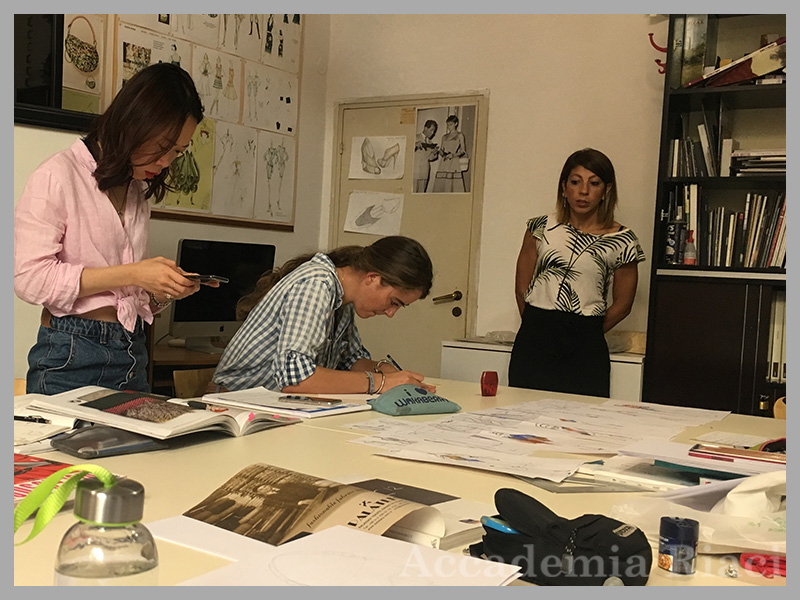 The teacher gave information about websites for research trend forecasting in 2019/2020.

After week research, my final discuss with my teacher are for this collection I choose to deepen my knowledge about sustainable fashion. Now, slow fashion is one of the best solutions for us to look stylist and also follow the fashion trend but still think about our planet. Like example, what is the side effect of fashion product that we buy to our planet. So, my teacher suggests me to visit the Salvatore Ferragamo museum.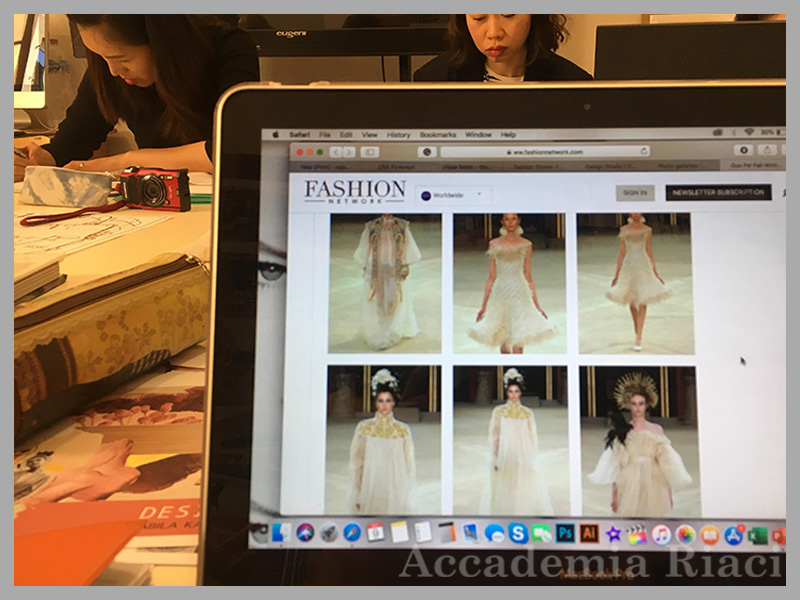 Inside Salvatore Ferragamo Museum.

Salvatore Ferragamo Museum: The exhibition provides an opportunity for artists, fashion designers, textile and yarn manufacturers to offer a plurality of gazes inspiring new projects capable of using new technologies rather than submitting to them, of adopting a global approach, and of safeguarding our ecosystem.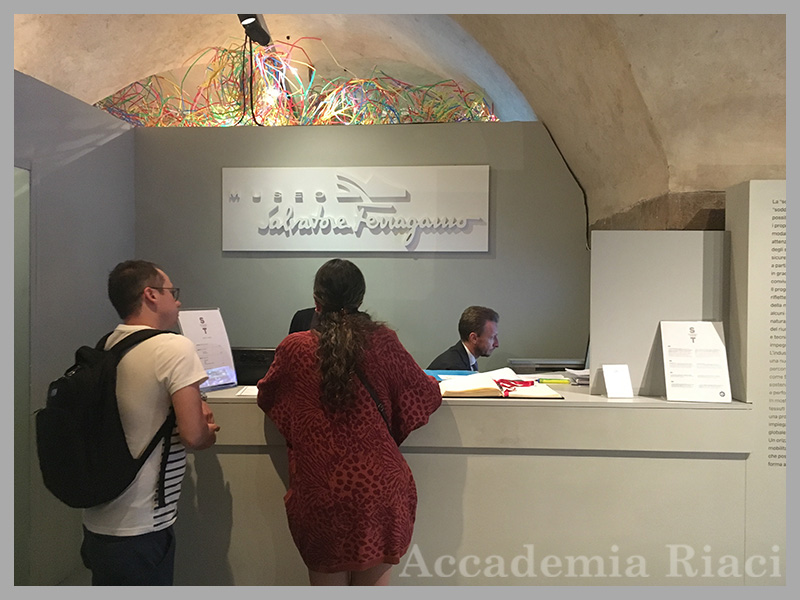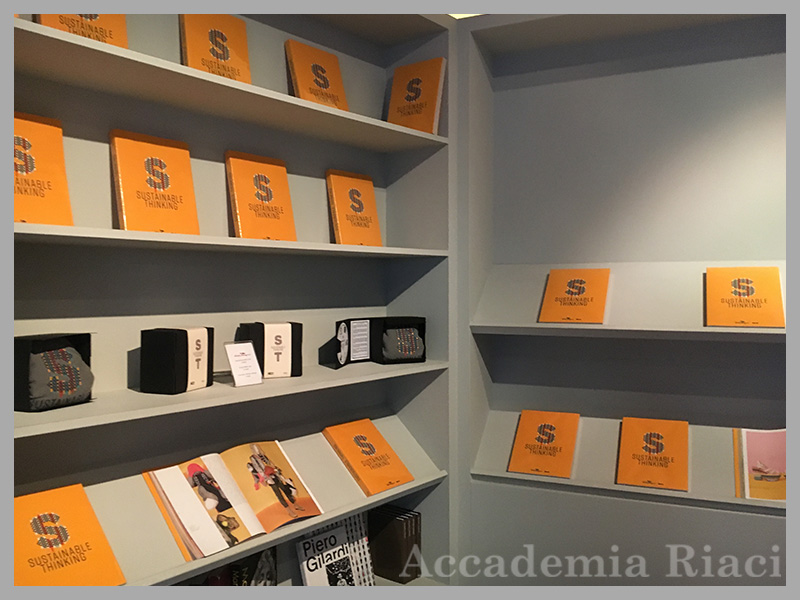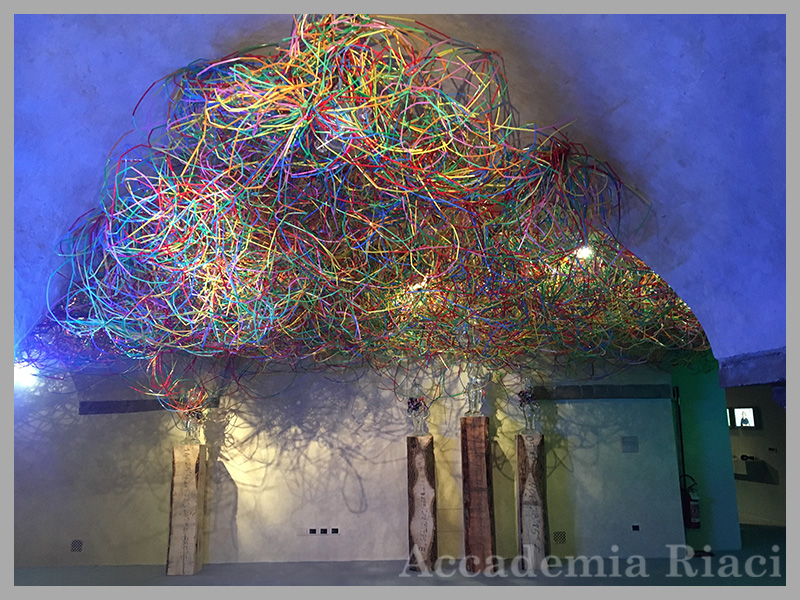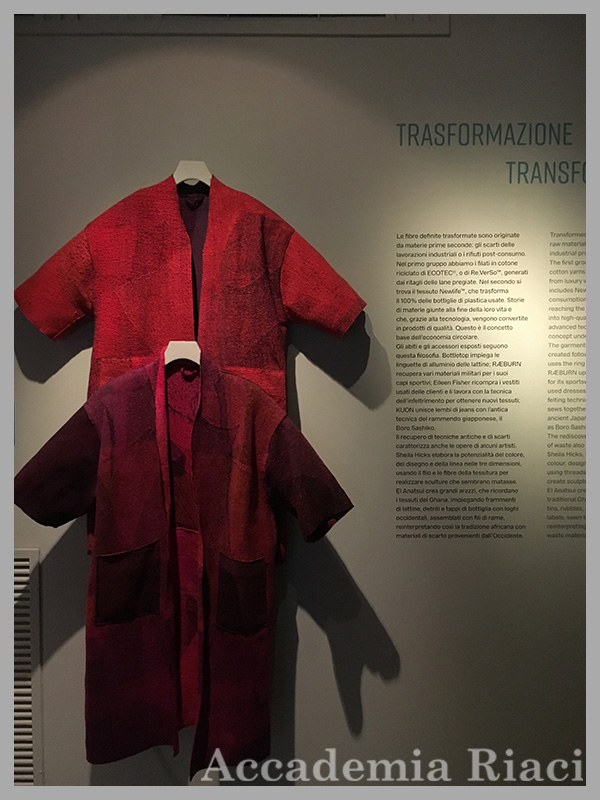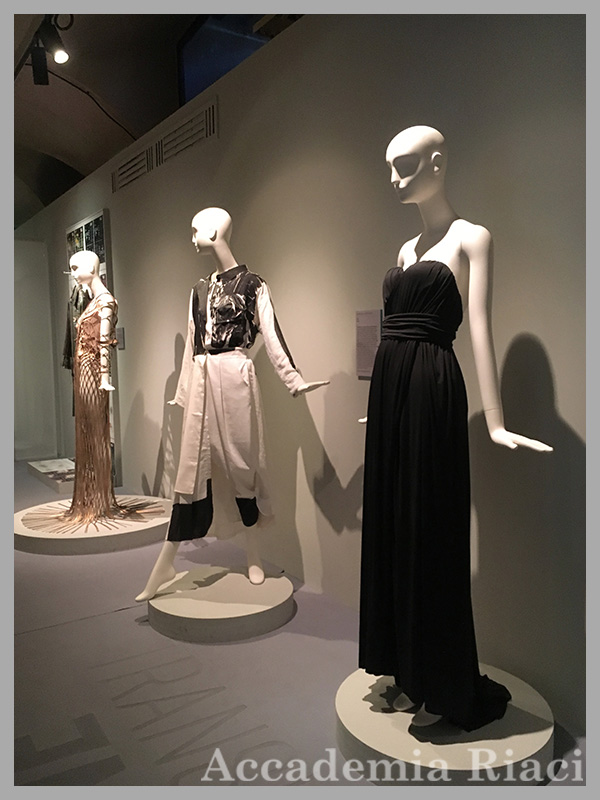 Life in Florence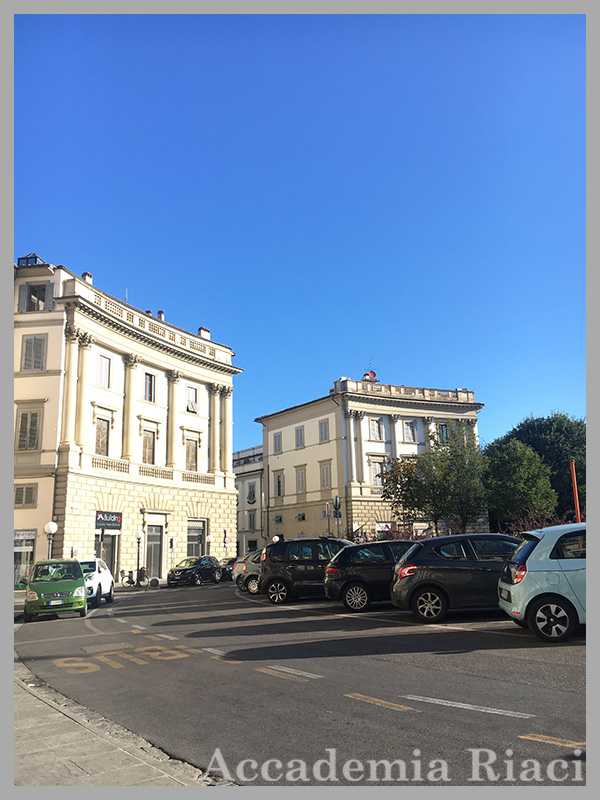 Florence in the morning.
I like everything about Florence, the weather, views, buildings, and peoples. Even for now the weather is quite confusing, because in the morning is quite cold but in the afternoon is mostly sunny. My every morning's view when on the way to school is the Cathedral of Santa Maria del Fiore, this Cathedral has very beautiful architecture details.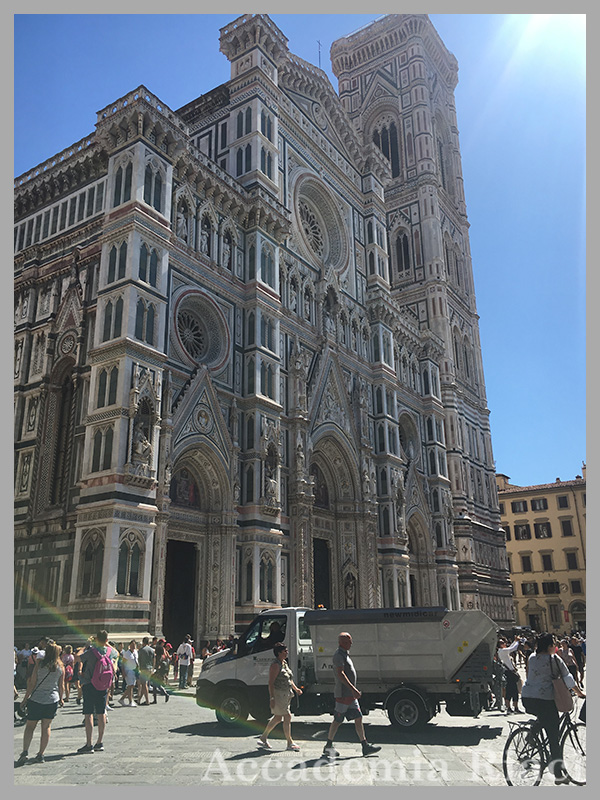 Outside Cathedral of Santa Maria del Fiore.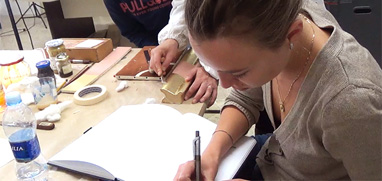 At Accademia Riaci, we are recruiting Course Reporters from our students. The students who are chosen to become Course Reporters are given 10 % of the tuition as their scholarship fee.
The Reporters who have submitted excellent reports will have his or her profile posted on our school website for the next 5 years as an alumnae and will be able to connect with their business chancesafter their graduation.