Accademia Riaci
Students' Blog
Up-to-date report from one of our students!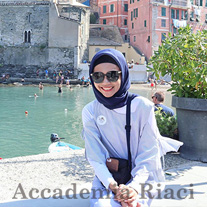 Reporter
Nabila KARIMAH
Nationality: Indonesian
Course: Fashion Design
Program: Master Course
Period: Sep. 2, 2019 - Apr. 24, 2020
My name is Nabila Karimah. I'm from Indonesia. I graduated from École supérieure des arts et techniques de la mode (ESMOD) in Jakarta, major in Fashion Design & Creation. I decide to join Accademia Riaci to improve my skills and to deepen my knowledge in Fashion, especially in Fashion Design. For me to study in Italy is feels like one of my dreams comes true.
Oct. 18, 2019 | Posted in Blog, Fashion Design , Student Reporter | Tags:Nabila Karimah, Fashion Design | Language:


Reporter: Nabila KARIMAH | Course: Fashion Design
1st week lessons
This is the Accademia Riaci from outside building, the door with beautiful details and name of Accademia Riaci on left of door.

We began this week with orientation day in the morning, the secretary officer giving our schedule to us and she explained about the school rules. She also helped us to fill our residence permit. After that, she giving me the certificate of award.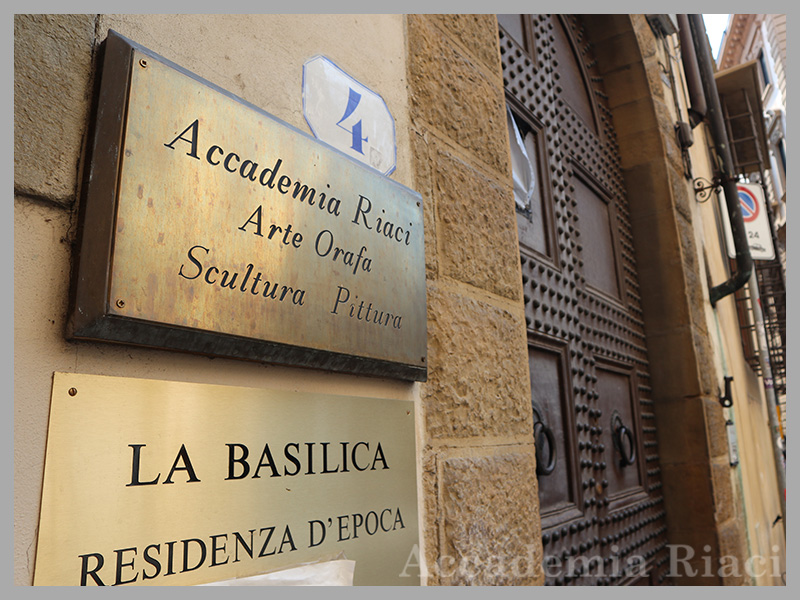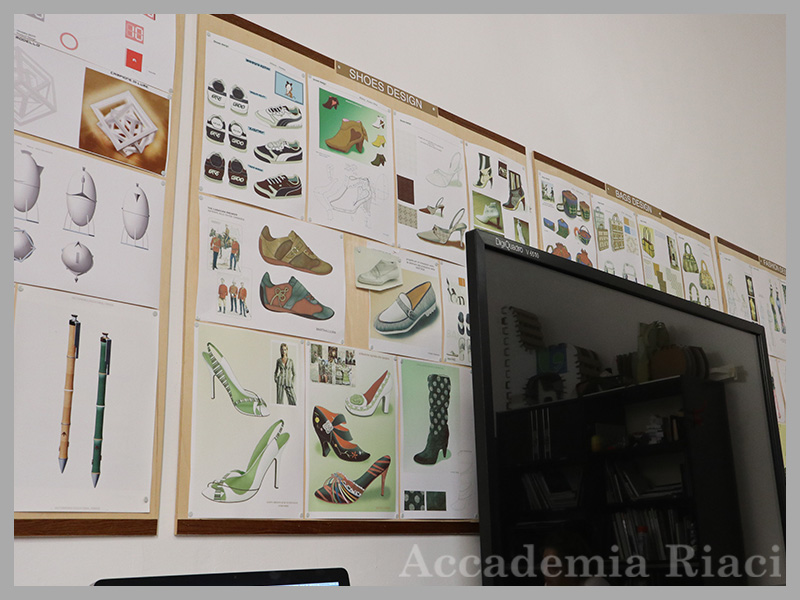 Inside the classroom.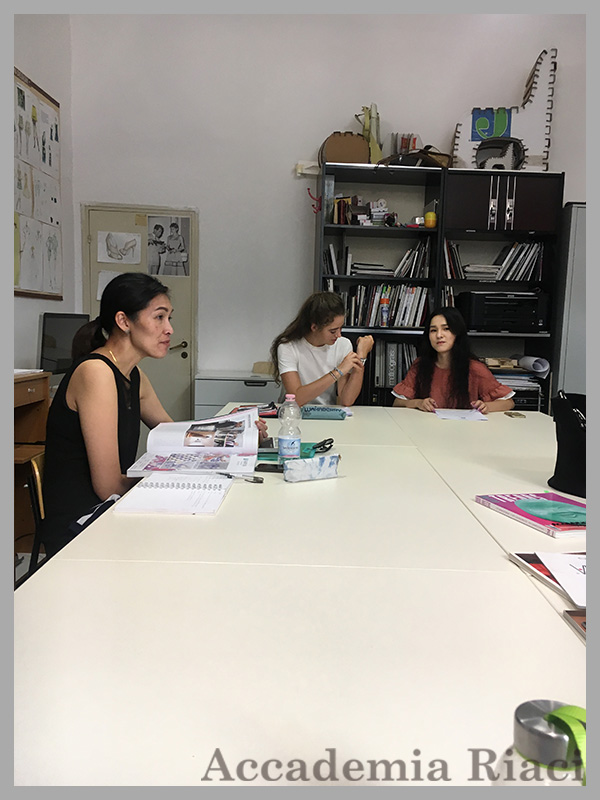 All students in my class is international student, mostly from Japan and Europe.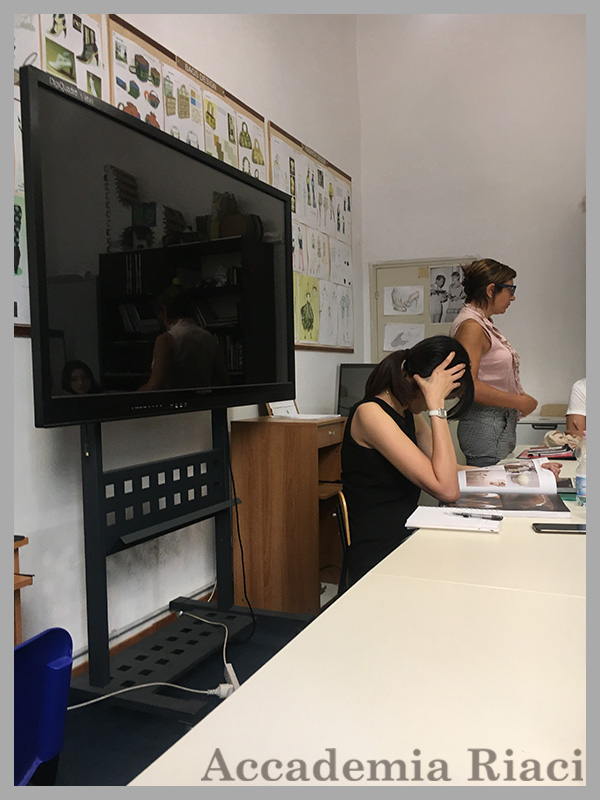 Teacher discussing one by one with student.

On class the teacher starting the first day with discussing one by one with student, and ask what is our future goals, why we came here, about our personal identity, and media that we prefer to use when we design a collection (like sketching by hand or design application on computer.).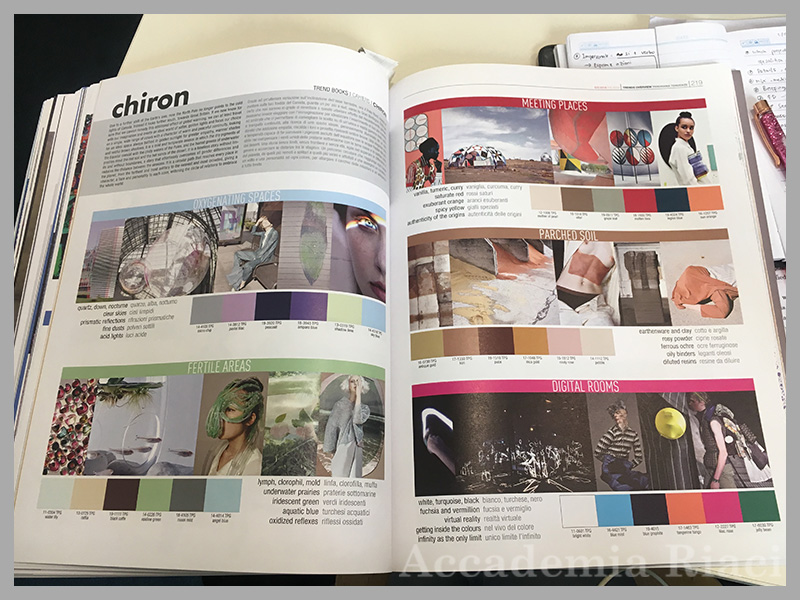 She even giving us the magazine and books for help us to research deepen about our own personal identity.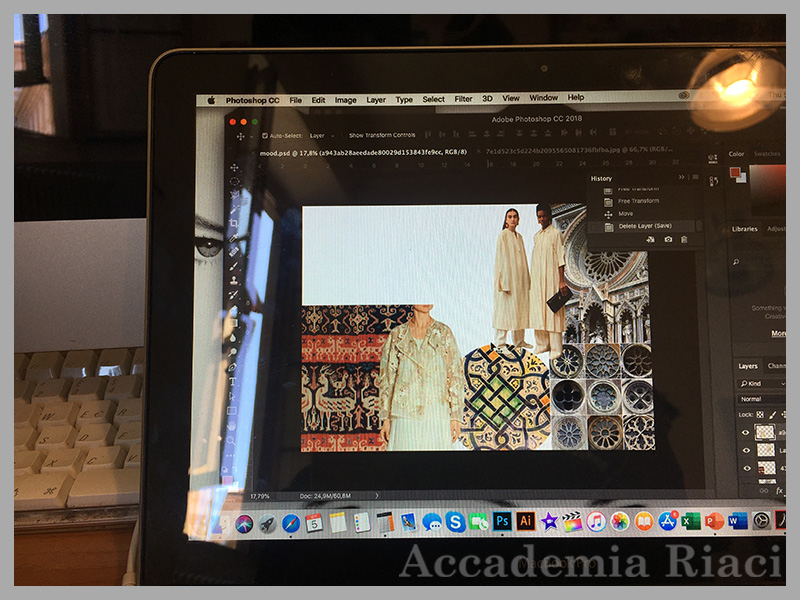 Then, we start research and develop our own personal identity (like target market, influence design, inspirations, details, colours, fabrics, etc). To research and deepen design identity it can be difficult, challenging, and also interesting at the same time.
Life in Florence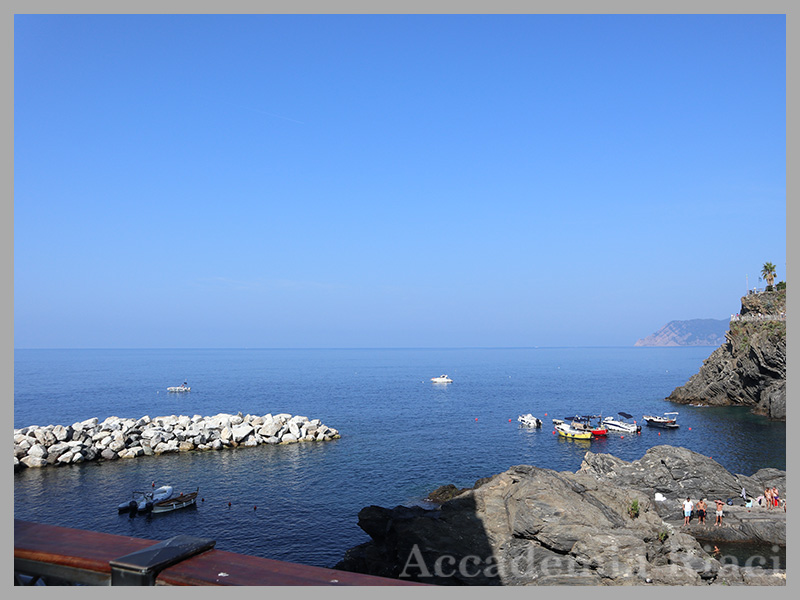 One of Cinque Terre beautiful view

I arrived in Florence on August 29, 2019. The next day after I arrival I travel to Cinque Terre. The Cinque Terre area is a popular tourist destination. And, Cinque Terre meaning Five Lands is a coastal area within Liguria, in the northwest of Italy. It lies west of La Spezia, and comprises five villages are Monterosso al Mare, Vernazza, Corniglia, Manarola, and Riomaggiore.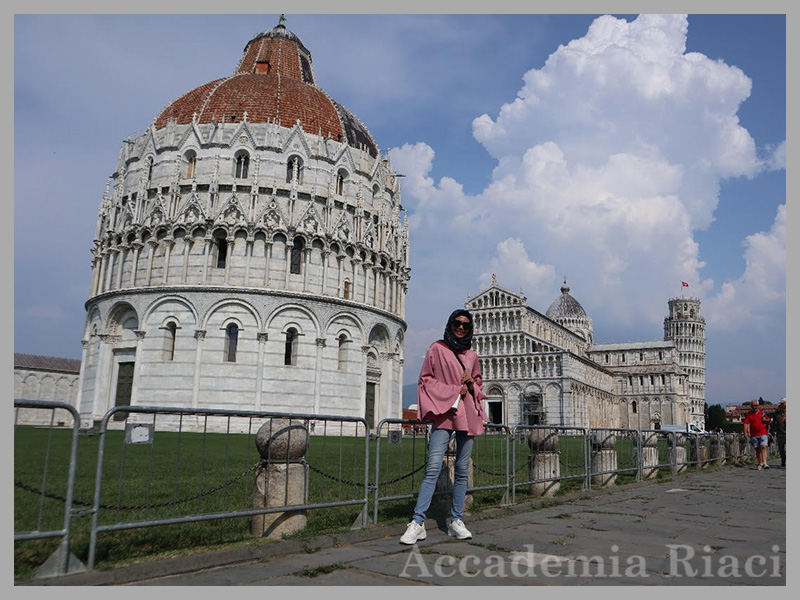 On my 2nd day I went to Pisa. The Leaning Tower of Pisa is the campanile, or freestanding bell tower, of the cathedral of the Italian city of Pisa, known worldwide for its nearly four-degree lean, the result of an unstable foundation. The tower is situated behind the Pisa Cathedral and is the third-oldest structure in the city's Cathedral Square (Piazza del Duomo), after the cathedral and the Pisa Baptistry.

So far, my journey in Italy been so wonderful.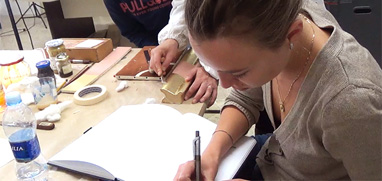 At Accademia Riaci, we are recruiting Course Reporters from our students. The students who are chosen to become Course Reporters are given 10 % of the tuition as their scholarship fee.
The Reporters who have submitted excellent reports will have his or her profile posted on our school website for the next 5 years as an alumnae and will be able to connect with their business chancesafter their graduation.