Accademia Riaci
Student Reports
Read all class reports from our students!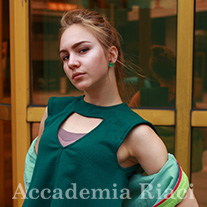 Reporter
Margarita Kokovina
Country: Russia
Course: Fashion Design
Program: Short Course
Period: Sep 2, 2019 - Sep 13, 2019
I am studying Fashion Design (bachelor course) at the "Russian State University" named by Aleksey Kosygin. I believe I have a lot of skills and knowledge not only in the sphere of drawing and painting but also in building a good technological process, sew and decorate it by myself. This year I attended several shoemaking courses in my country and also Master Classes ("Giovanny Ottonello", "Iilko Murero", and "Kobi Levi"). In my opinion, a good fashion designer should do accessories for his garments that's why I am studying doing bags, hats, jewelry and other important goods for overalls. I practice a lot of different fashion weeks and shows like a model, volunteer or organizer. I can communicate easily with different people and this work is appropriate and exciting to me.
Oct. 24, 2019 | Posted in Reports, Fashion Design , Student Reporter | Tags:Margarita Kokovina, Fashion DesignReporter: Margarita Kokovina | Course: Fashion Design
02/09/19
Working for mood board is one of the most important parts of creating the collection. The first class was devoted to this theme. Mood board is not only a beautiful picture, it must contain information about style of clothing , inspiration, gender, texture, special details, construction and the main purpose of the collection. It can also show interesting ideas for stylization, main colors that will follow the garments and accessories. Words and phrases can complete the overall understanding.
03/09/19
Simplicity creates variety works on cutting off all unnecessary and leads to new simplicity. After working on the basis of the mood board of the collection it's important to give attention to the details, specific parts that will make your models unique and fresh. Inspiration and useful ideas from trends, traditions and magazines are a good starting point for new details mood board and flourishing development of the mind. To expand horizons and to abstract a bit from usual models I worked for series of sketches devoted to the specific elements of future collection. After this process works were laid on the table for creating similar groups. On this step the first understanding of the collection is coming and is necessary to take every sketch for making construction and making first points.
04/09/19
Own work on the project is one of the most important parts of process of studying. On the lessons teacher gives some advices and tries to lead you to follow right steps. This points should be understood and included in the necessary parts of project. During discussions new ideas are appearing and on individual classes there are hours to analyze knowledge and new image, make a system and create a product of thought that will be easy to explain and understand. Technical drawings and sketches are combined together with some writing notes for better approaches of understanding.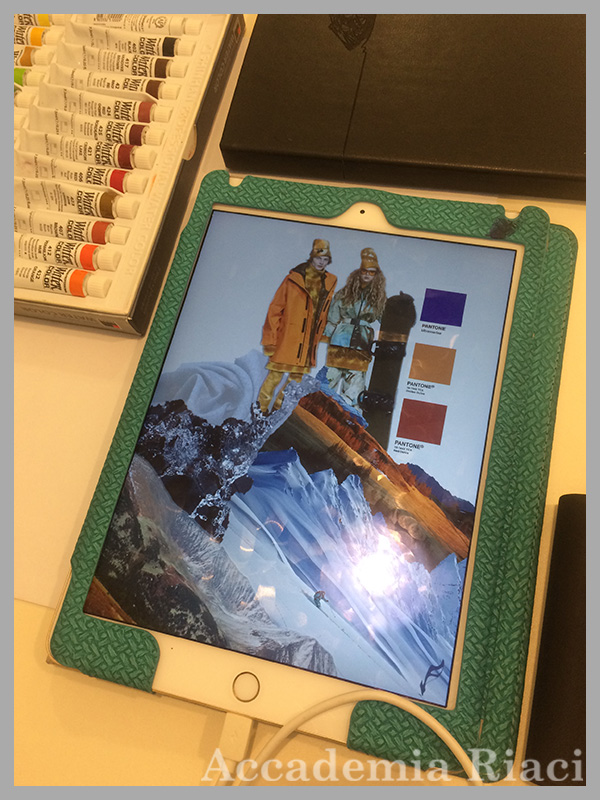 .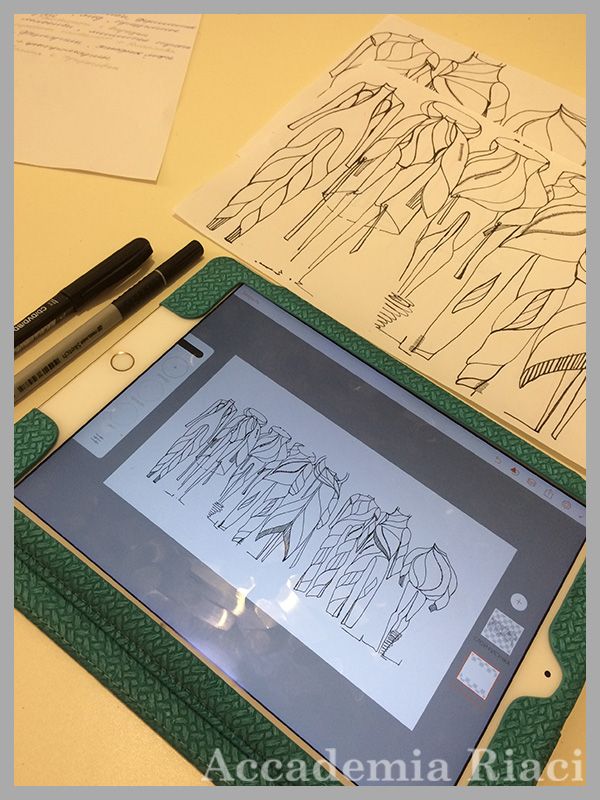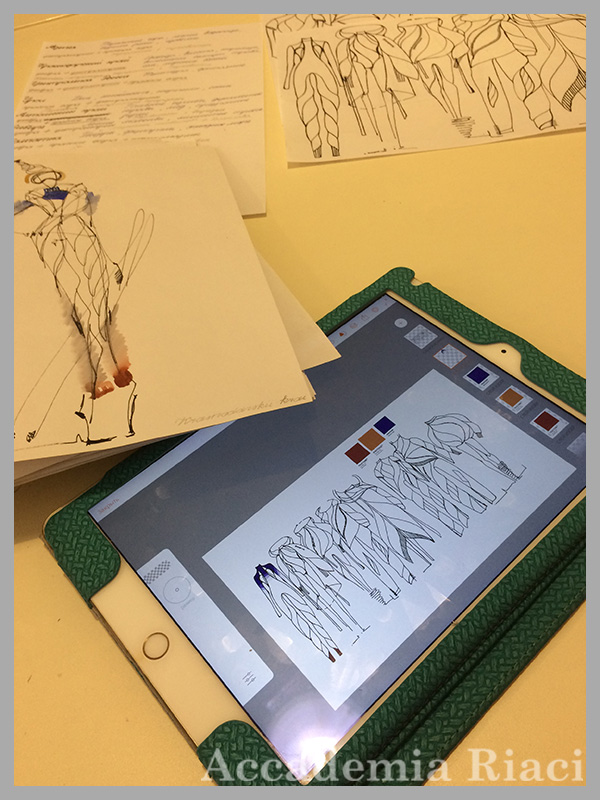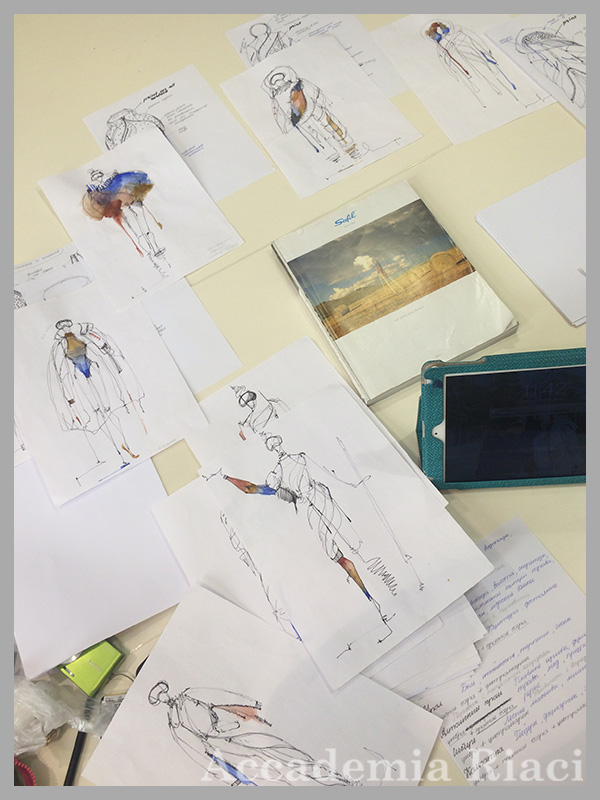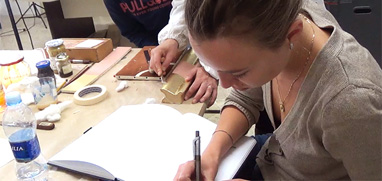 At Accademia Riaci, we are recruiting Course Reporters from our students. The students who are chosen to become Course Reporters are given 10 % of the tuition as their scholarship fee.
The Reporters who have submitted excellent reports will have his or her profile posted on our school website for the next 5 years as an alumnae and will be able to connect with their business chancesafter their graduation.