Accademia Riaci
Student Reports
Read all class reports from our students!
Reporter
Mihaela ZANEVA
Nationality: Bulgaria
Course: Fashion Design
Program: Art Short Course
Period: Sep. 4, 2017 – Sep. 15, 2017
After studying in Bulgaria Scenography and Costume design, she wants very much to develop her knows and to create something fashionable. She wins the competition 2017 and start studying a short course in Florence, her dream – Fashion Design.
"The theater is one big, magic and artistic world, but the fashion is the real life." So she wants to understand the real life here in Florence. She will create a collection with motives from her nationality and will develop in her country, Bulgaria.

ブルガリアで背景画法と衣装デザインを学んだ後、知識を深め、ファッショナブルなものを作りたいと強く思いました。2017年コンペティションで入賞し、夢であったファッションデザインをフィレンツェのショートコースで学び始めます。「演劇は大きなマジックであり芸術的な世界だが、ファッションはリアルな生活である。」ここフィレンツェでリアルな生活を学びたいです。自身のナショナリティーをモチーフにしたコレクションを創り、母国ブルガリアでそれを発展させていきたいです。
Oct. 13, 2017 | Posted in Reports, Fashion Design , Student Reporter | Tags:Mihaela Zaneva, Fashion DesignReporter: Mihaela ZANEVA | Course: Fashion Design
I came to Florence after 30 hours travelling by bus and the only one thing, which I want to see is where is my apartment. So, it was nice.

30時間バスに揺られてフィレンツェまで来ました。唯一見たかったのは私のフラット。良い所でした。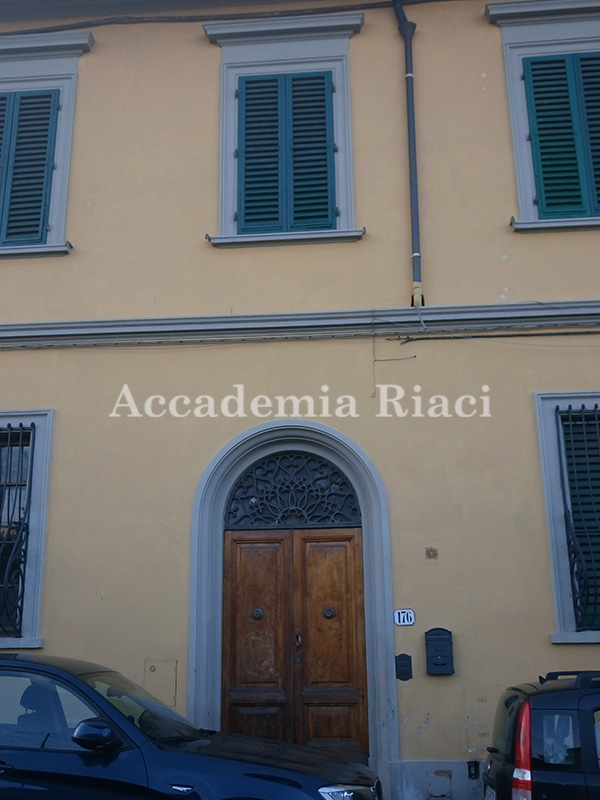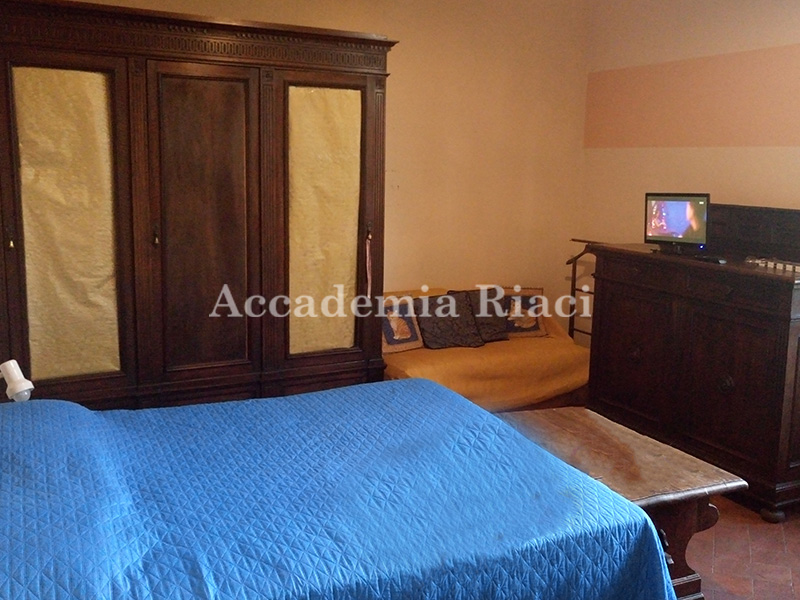 We began this week with the meaning of fashion and what is moodboard. We search different images for our moodboards.

今週はファッションの意味、そしてムードボードが何かという内容から始まりました。私たちはムードボードを作るためのイメージを探しました。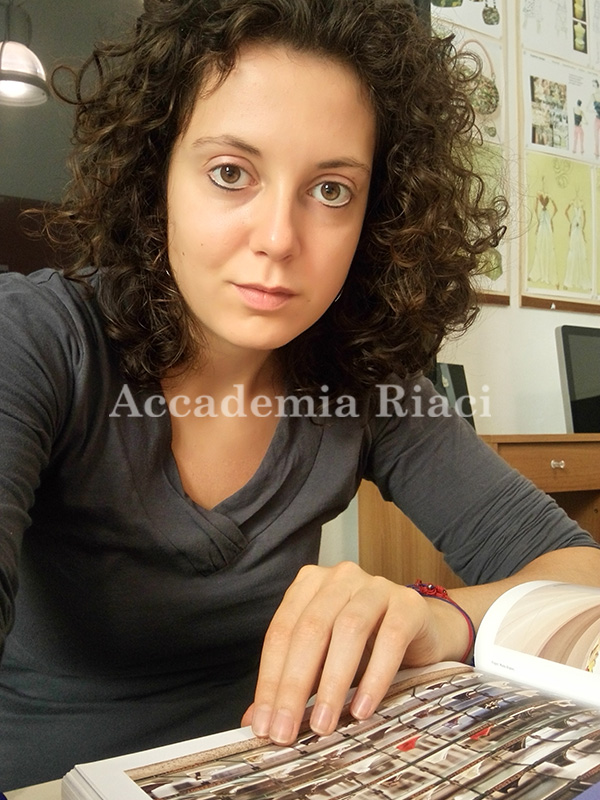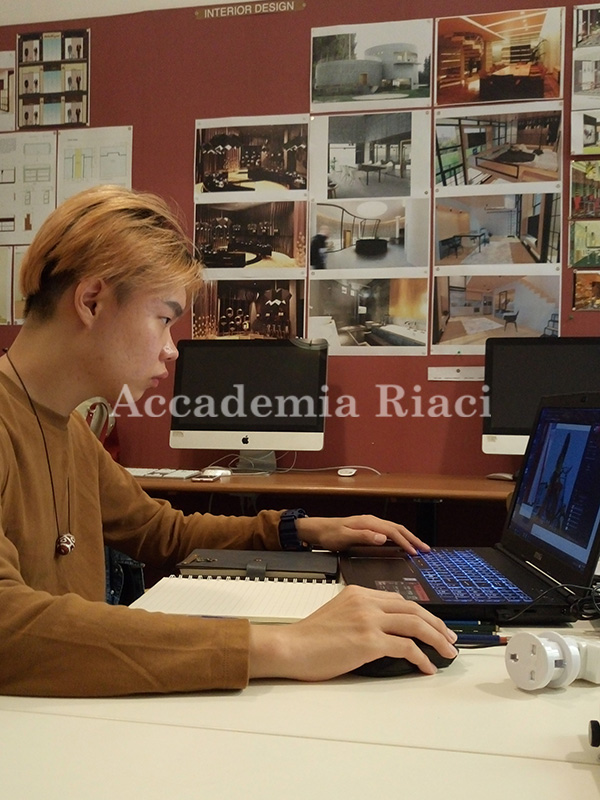 On Tuesday I start to create a figure. I want to understand the deferens between the natural, anatomic body and fashion body.

火曜日、人体のデッサン画を描きはじめました。自然な、構造としての身体と、ファッションとしての身体の違いを理解したいです。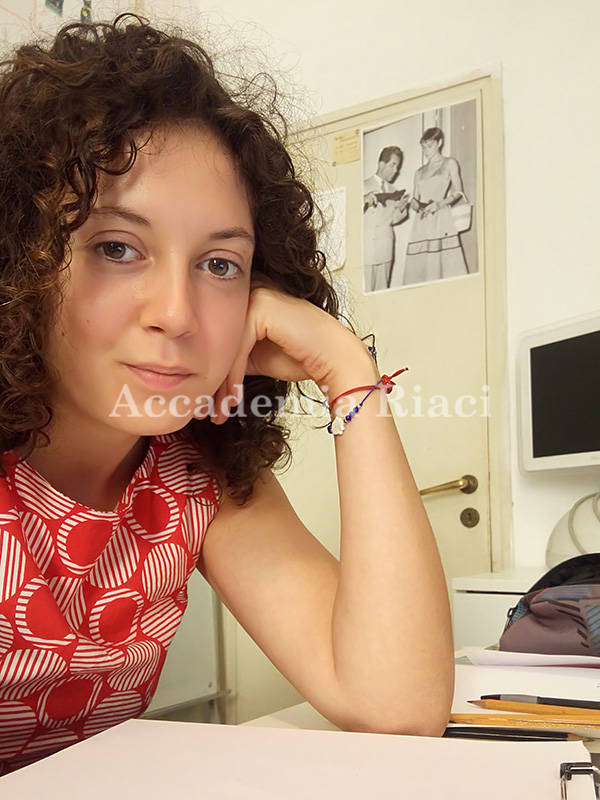 I saw my paintings of ghe competition 2017, on real. I was very proud and happy to see them on the wall. I was in Florence because of them.

私が2017年のコンペティションのために描いた絵を実際に見ました。私の作品が壁に飾られているのは、とても誇らしいし、ハッピーです。この作品のおかげで、私はフィレンツェまで来れました。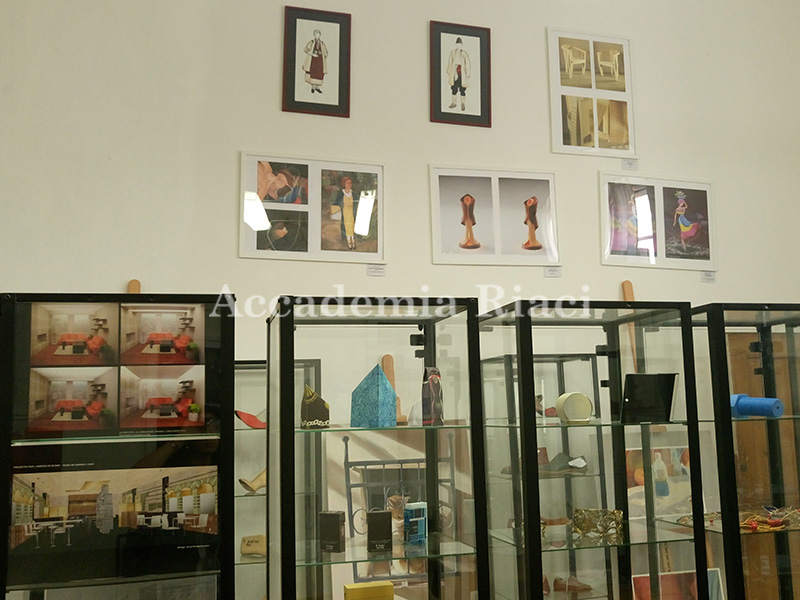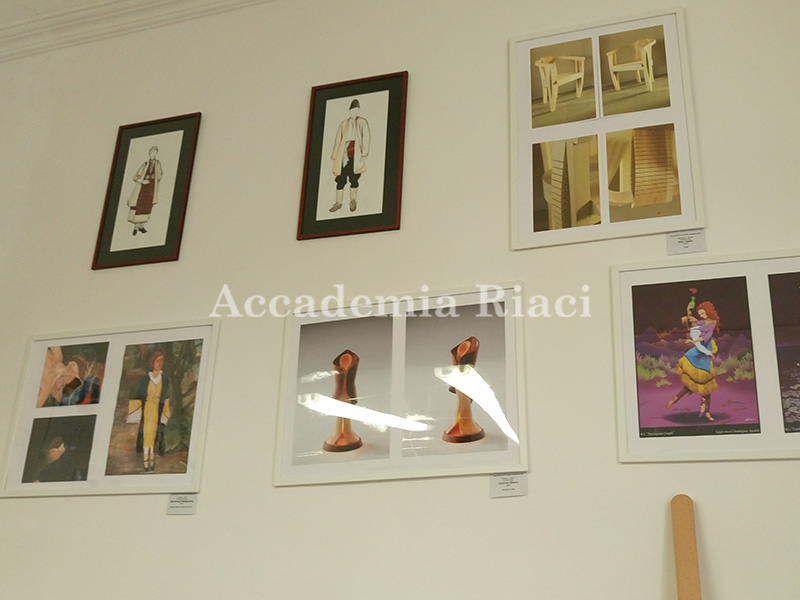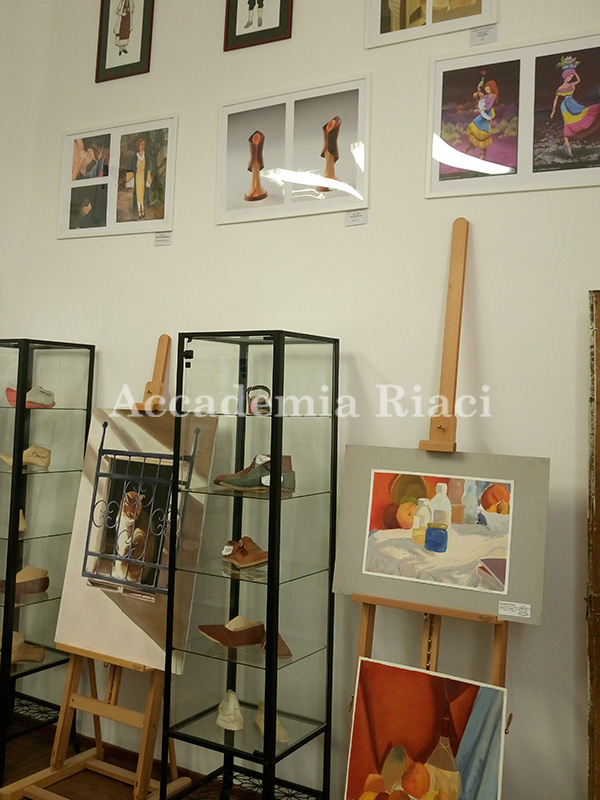 I was in Leonardo da Vinci Museum. This is my favorite painter, so it was my dream to see every mechanism, machines, automat, mirror room.

レオナルド・ダ・ヴィンチミュージアムに行きました。私のお気に入りの画家です。技巧や機械、ミラールームを見るのは私の夢でした。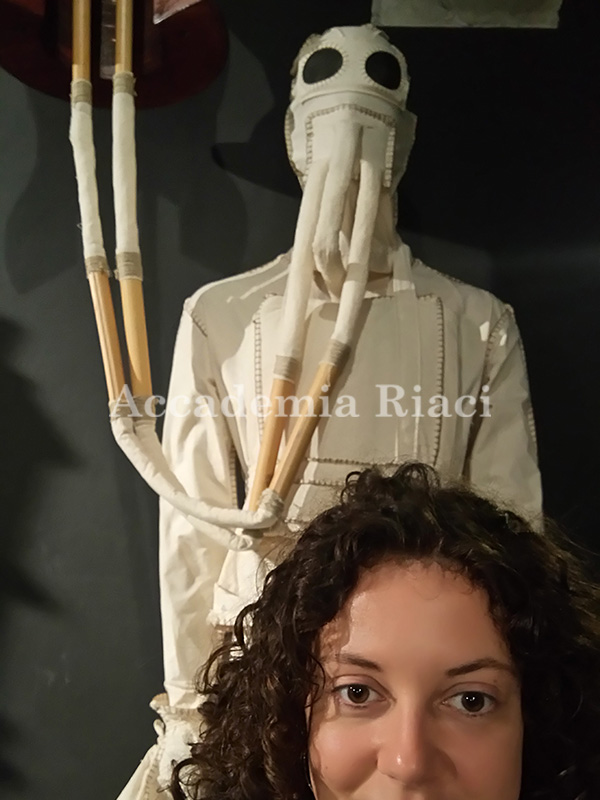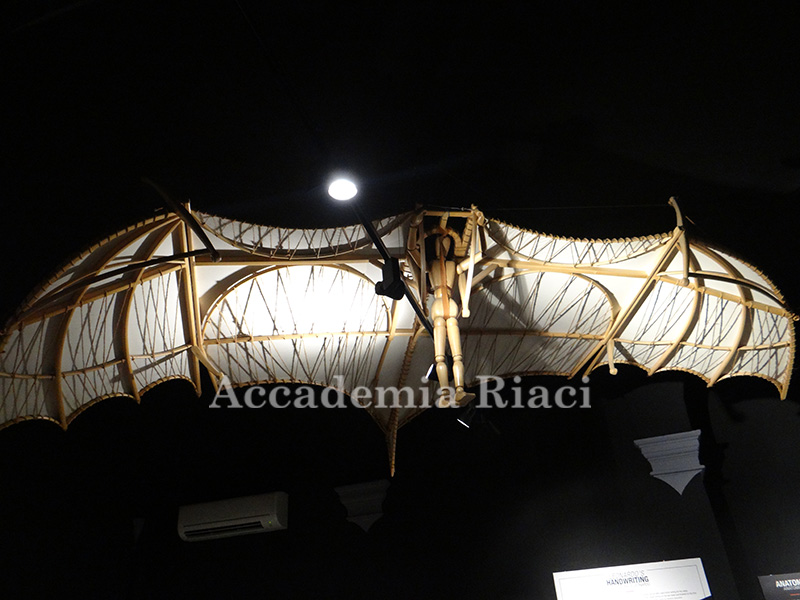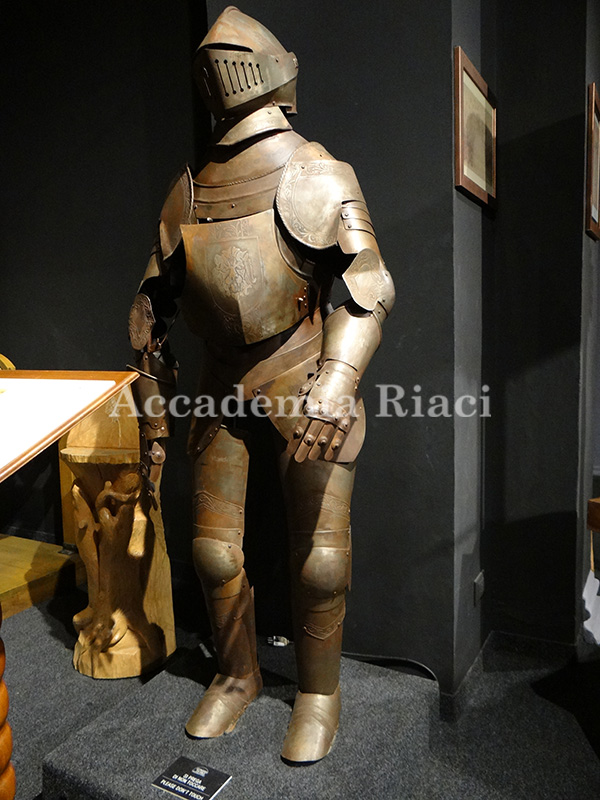 I saw – The Duomo, Basilica Santa Maria Novella, Piazza della Liberta.

ドゥオモ、サンタ・マリア・ノヴェッラ教会、自由広場を見ました。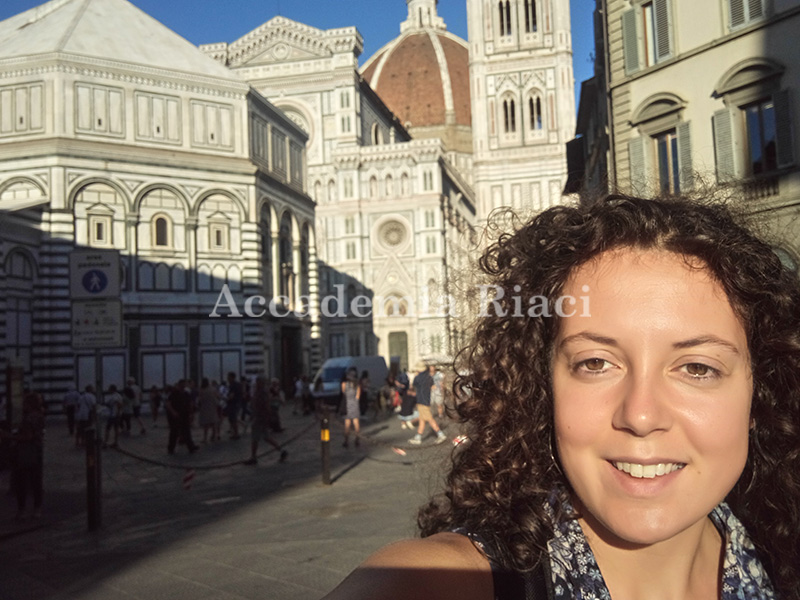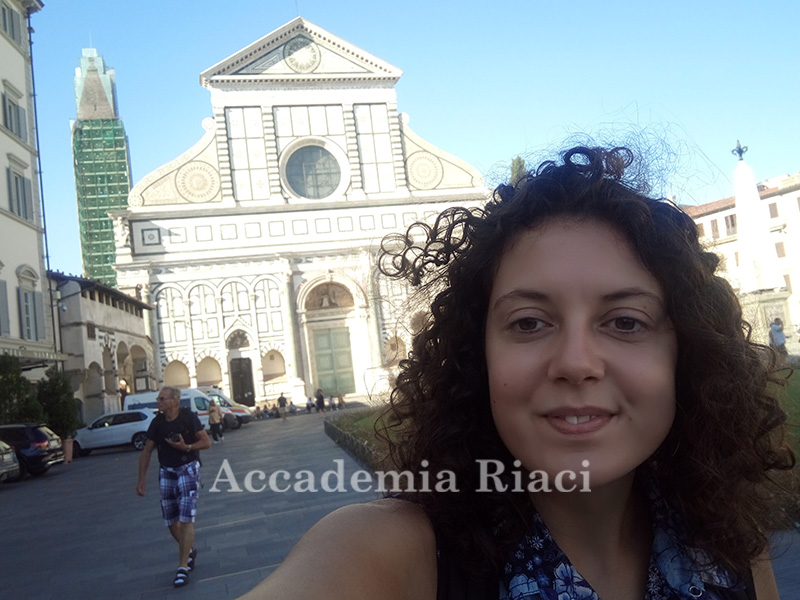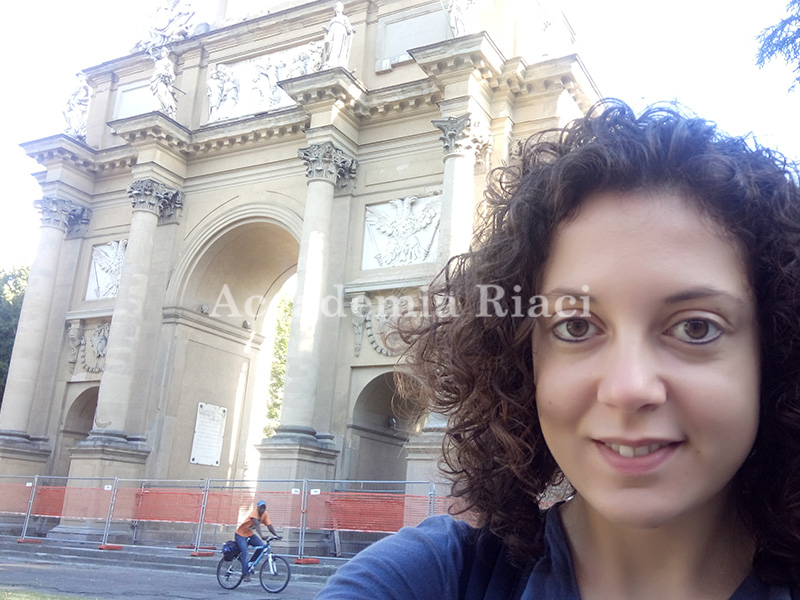 I eat soup, because it's my favorite dish.

スープを食べました。私の大好物。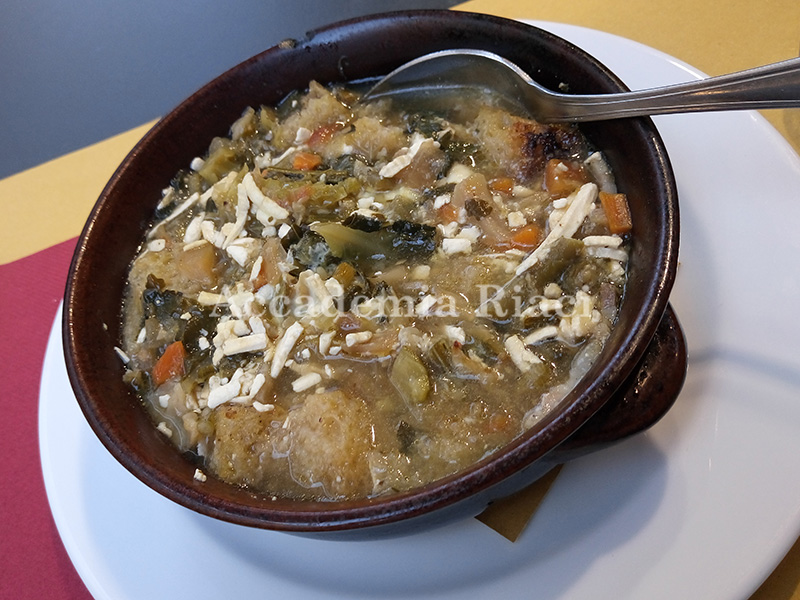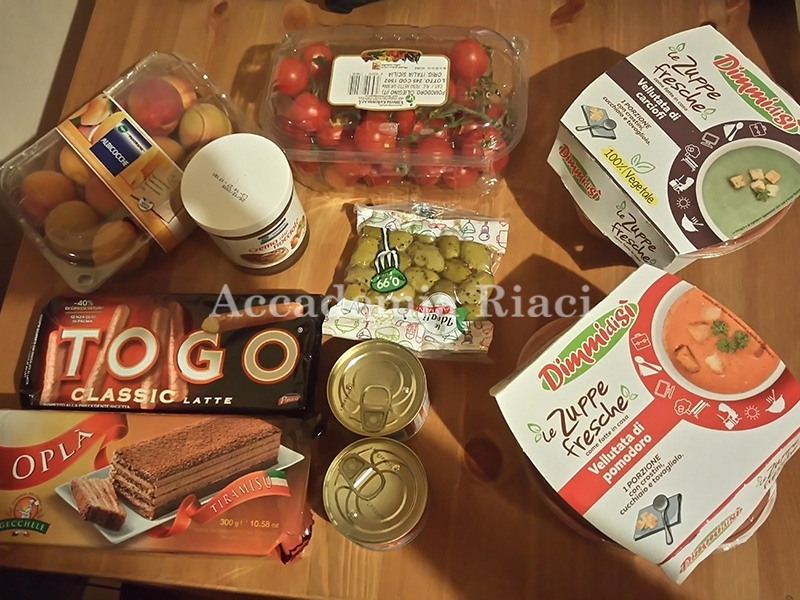 Today I was on walk for fashion and I should search more and more, to see the materials, the textile, the trends in Florence, the prints, the decoration. This were the things which constantly were talking with my teacher.

今日はファッションのために歩き回りました。フィレンツェの素材、織物、トレンドを見るため、模様や装飾を見るためにもっともっと探求しなければなりません。先生とそんな事を話していました。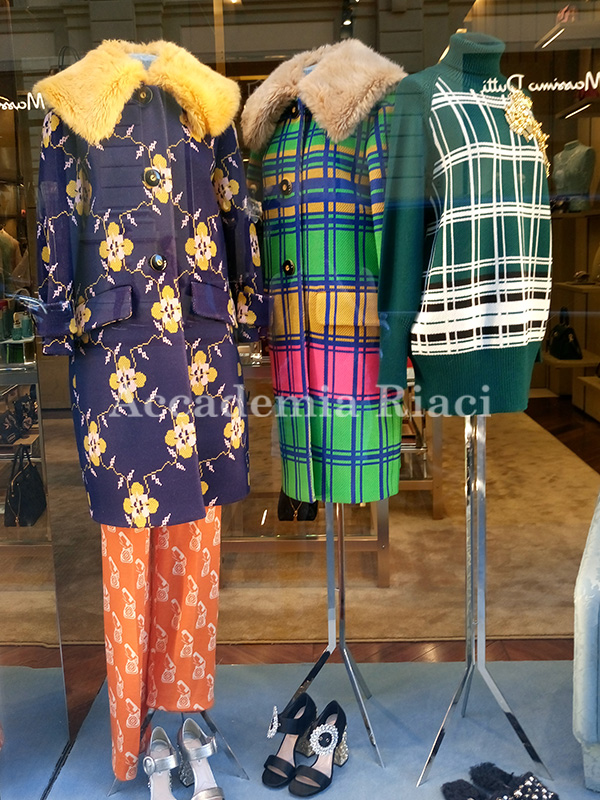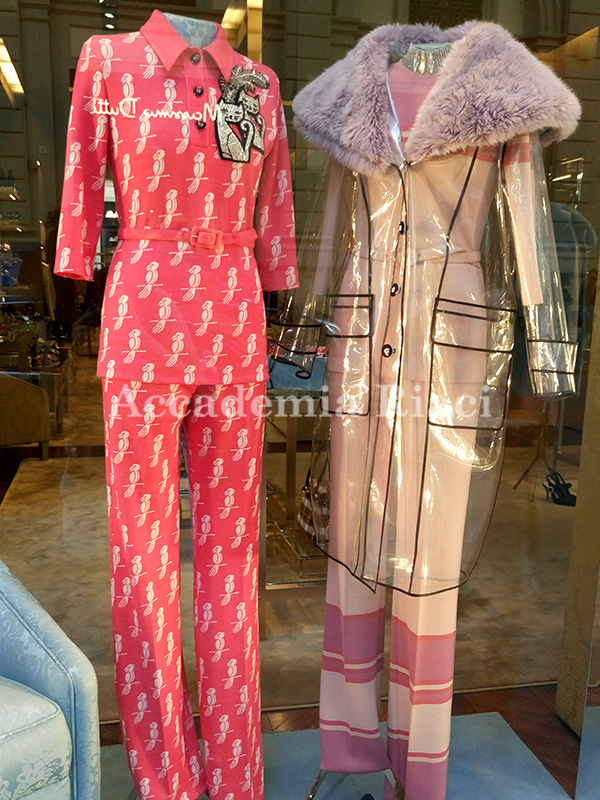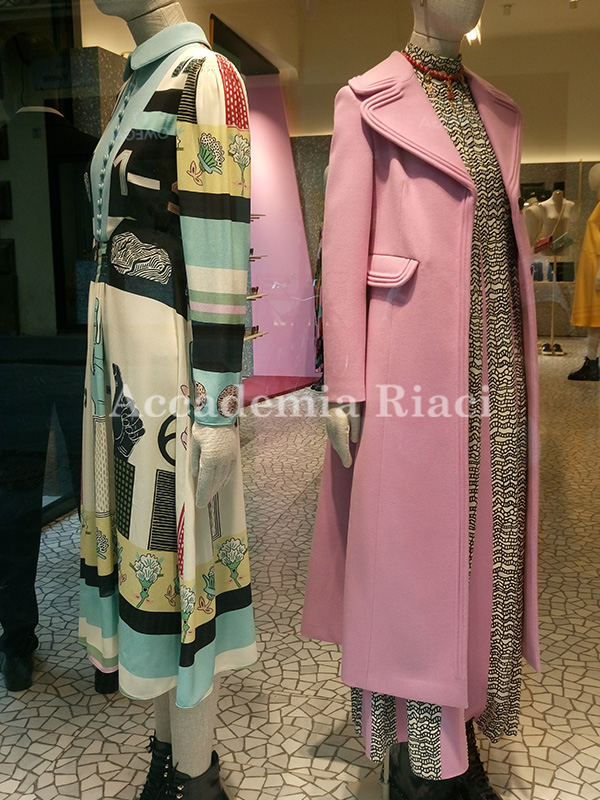 I was in Medici Riccardi. It was very beautiful.

メディチ・リッカルディ宮殿に行きました。とてもキレイでした。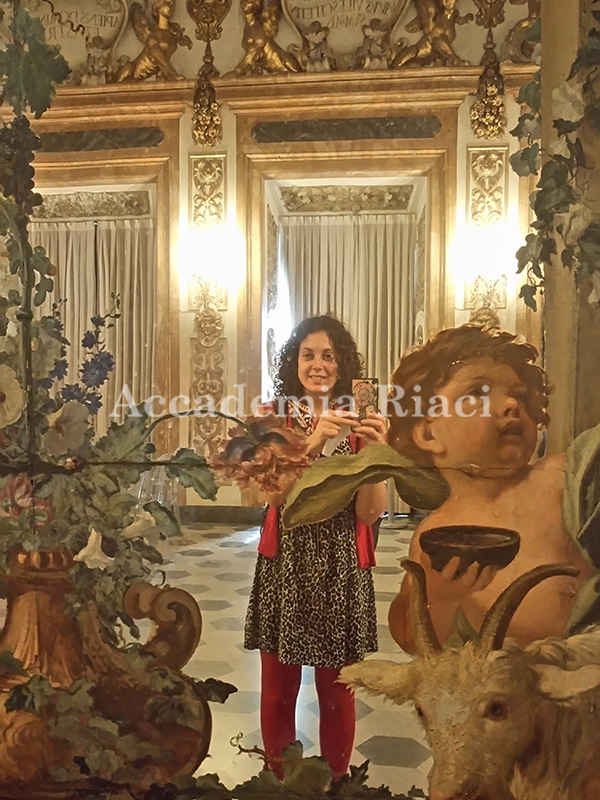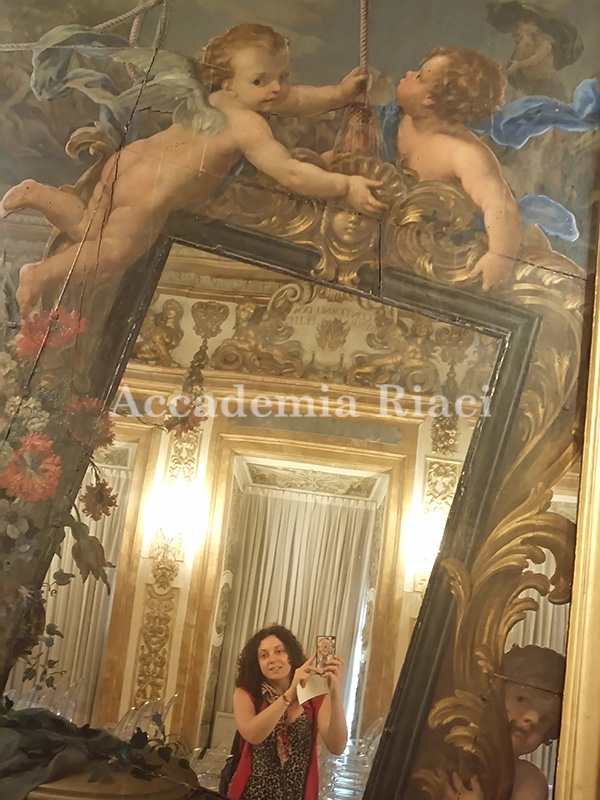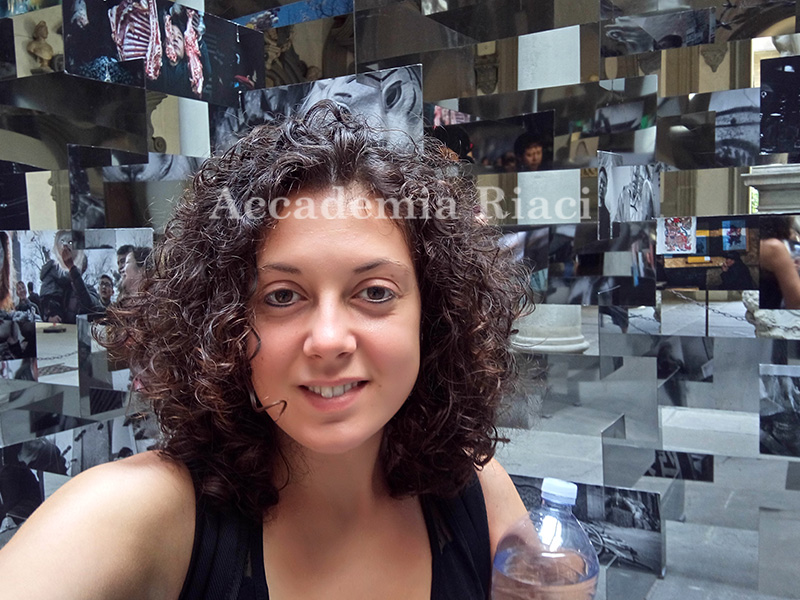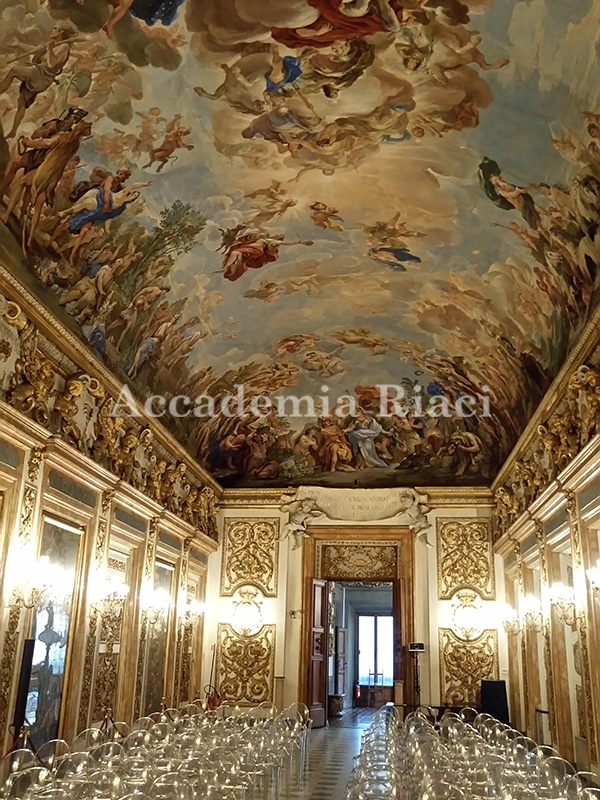 I was in Cappella dei Medici. There is one magnificent, magical place. You see all the art in one huge space. And of course – Michelangelo… And then I went to Porcellino to see what is my luck.

メディチ家礼拝堂に行きました。素晴らしいマジカルな場所だと思います。すごく広い場所で芸術作品を見る事ができるのです。もちろんミケランジェロも。そして私の運を知るためにポルチェッリーノの噴水へ行きました。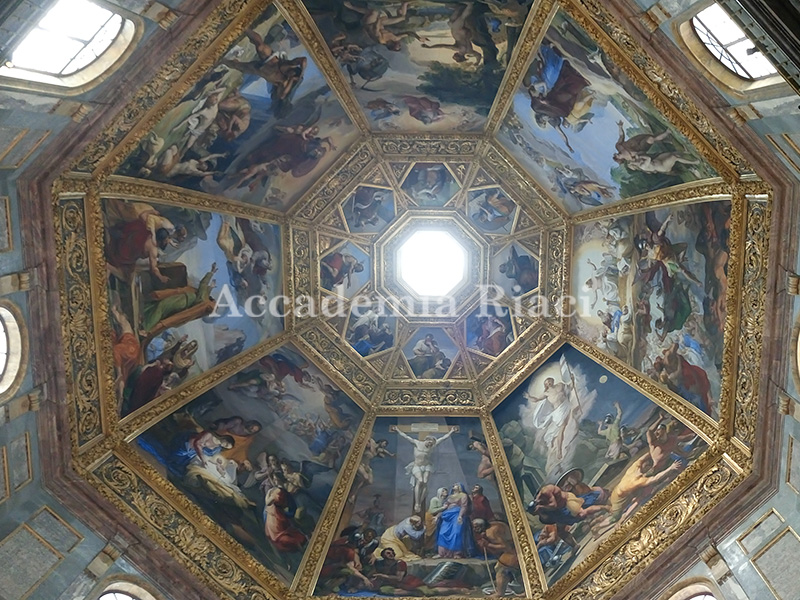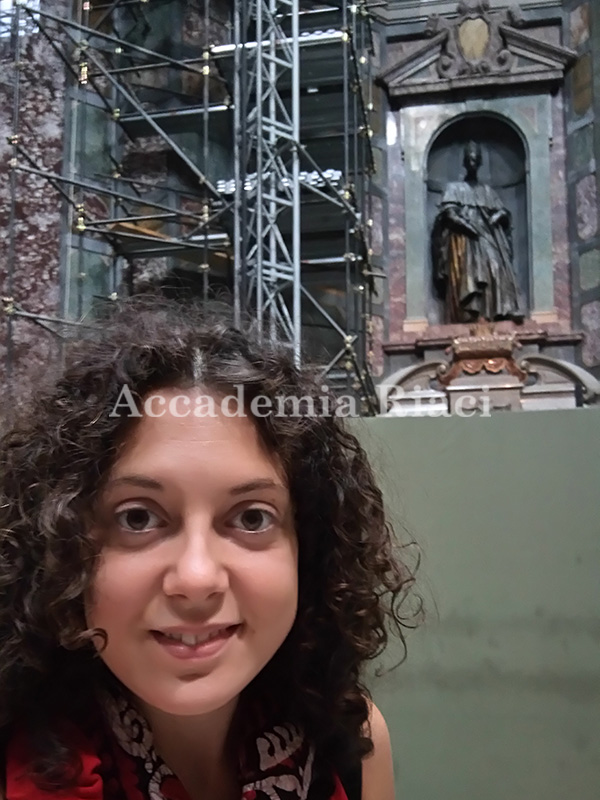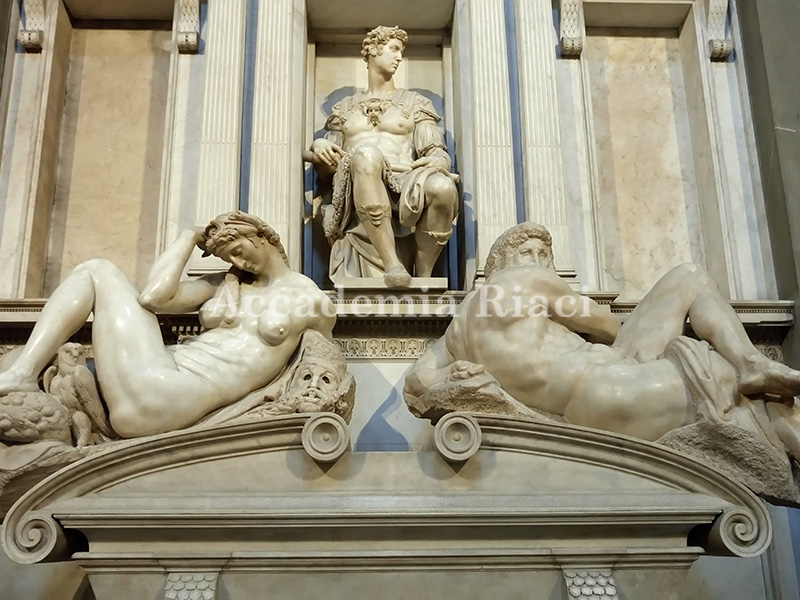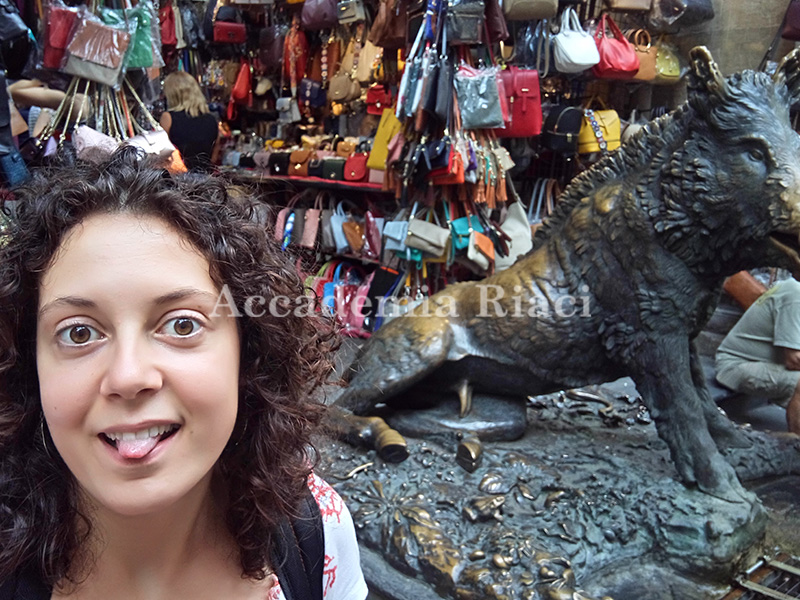 So that's are my artworks for this one week. This is the start of my fashion collection.

これが私の今週の作品です。私のファッションコレクションがこれからスタートです。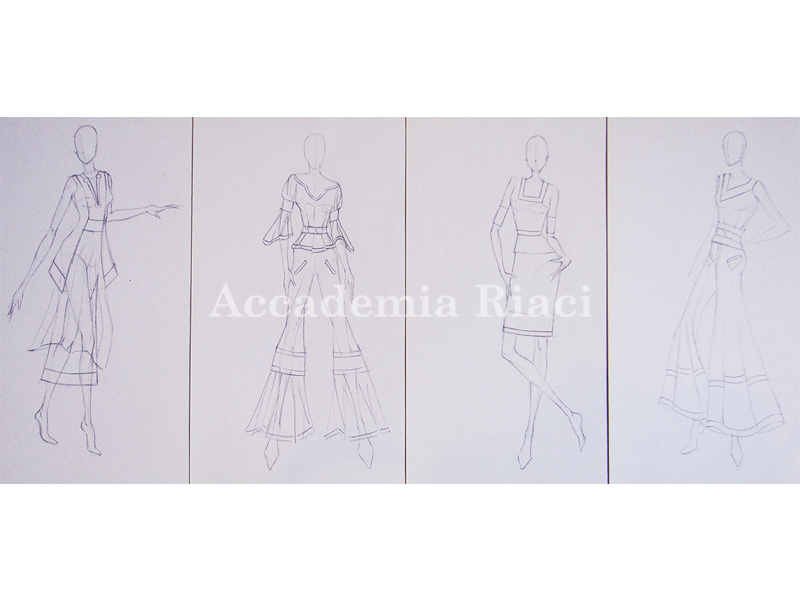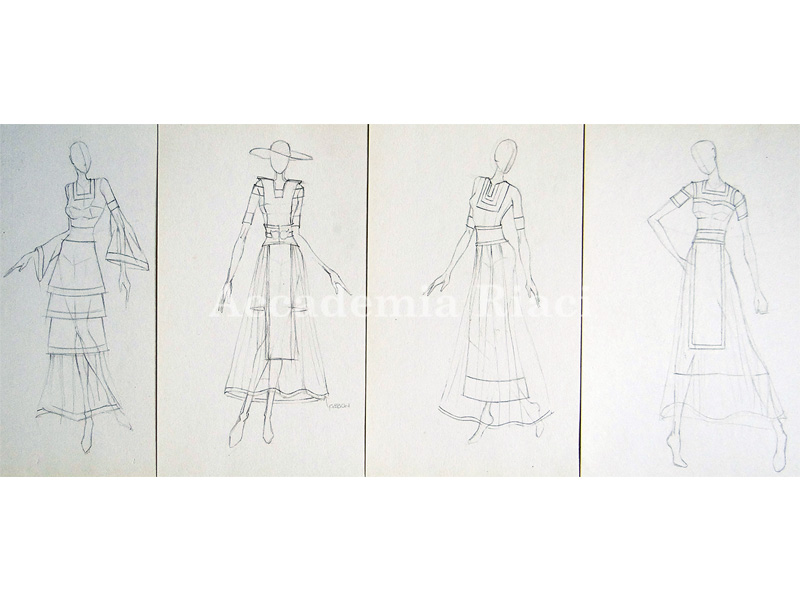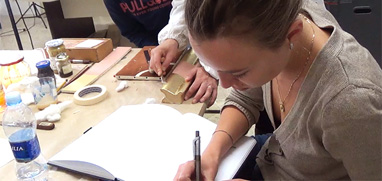 At Accademia Riaci, we are recruiting Course Reporters from our students. The students who are chosen to become Course Reporters are given 10 % of the tuition as their scholarship fee.
The Reporters who have submitted excellent reports will have his or her profile posted on our school website for the next 5 years as an alumnae and will be able to connect with their business chancesafter their graduation.