Accademia Riaci
Student Reports
Read all class reports from our students!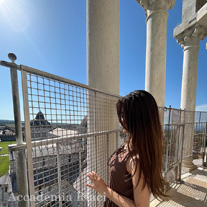 Reporter
Chikako
Country: Japan
Course: Interior Design
Program: Summer Course
Period: Jul 11, 2022 – Aug 5, 2022
🇬🇧 Hello, this is Chikako. I am 25 years old from Japan. What made me decide to take this interior design course? It all started when I left the company last year. Originally, when I was 18, I went to an interior design vocational school for three years. I got a job at a jewelry company and had a gap of 2-3 years at my previous job. I was looking for a school where I could study abroad because I wanted to learn how to use colors and how to use interiors in a culture that is completely different from Japan. Then I found the Accademia Riaci website, saved up a year, and took a summer course. For a few weeks, I want to find a different perspective in Italy, the city of art.
🇯🇵 こんにちは、ちかこです。日本出身の25歳です。 私がこのインテリアデザインのコースを学ぶ事になったきっかけは 去年、会社を退職したことがきっかけです。元々18歳の時にインテリアデザインの専門学校に3年間通っていたのですがジュエリー会社に就職し前職で2〜3年ブランクが空いてしまった為転職活動の幅を広げるためにも勉強しなおそうとした事がきっかけです。日本とは全く違った文化での色の使い方やインテリアの使い方などを吸収したいと思い海外で学べる学校を探していました。そしてアカデミアリアチのサイトを見つけ一年貯金をしサマーコースを受けます。数週間ですが芸術の街イタリアで変わった視点を見つけていきたいです。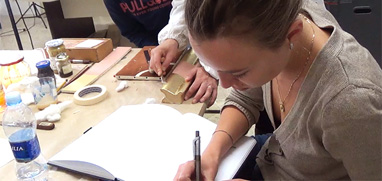 At Accademia Riaci, we are recruiting Course Reporters from our students. The students who are chosen to become Course Reporters are given 10 % of the tuition as their scholarship fee.
The Reporters who have submitted excellent reports will have his or her profile posted on our school website for the next 5 years as an alumnae and will be able to connect with their business chancesafter their graduation.