Accademia Riaci
Student Reports
Read all class reports from our students!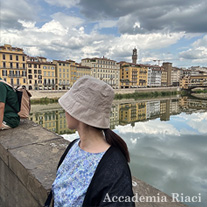 Reporter
Yuko U.
Country: Japan
Course: Bag Making & Leather Arts
Program: Summer Course
Period: Sep 11, 2023 – Sep 22, 2023
I originally did leather crafts as a hobby, and I was also interested in studying abroad, so I joined this school because I wanted to experience Italy, the home of leather. This is a 2-week course. I enjoy making bags even though it's a lot of hard work. Every day, I experience Italian Renaissance culture, visit my favorite museums, eat delicious food, and have a dream-like time. 元々趣味でレザークラフトをしていて、留学にも興味があり、今回革の本場イタリアで経験がしたくてこの学校に参加しました。2週間のコースです。四苦八苦しながらも楽しく鞄製作をしています。日々イタリアのルネサンスの文化に触れて大好きな美術館巡りもして美味しいものを食べ歩き夢のような時間を過ごしています。
Sep. 24, 2023 | Posted in Reports, Bag Making & Leather Arts , Student Reporter | Tags:Yuko U., Bag Making & Leather ArtsReporter: Yuko U. | Course: Bag Making & Leather Arts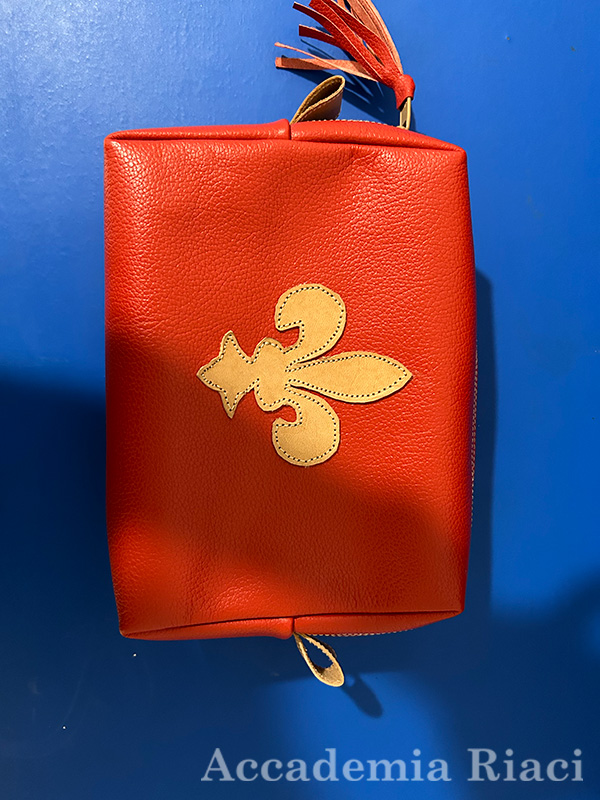 This is the pouch we created in the first class. Marking Florence was difficult. 最初の授業で作成したポーチです。フィレンツェのマークが難しったです。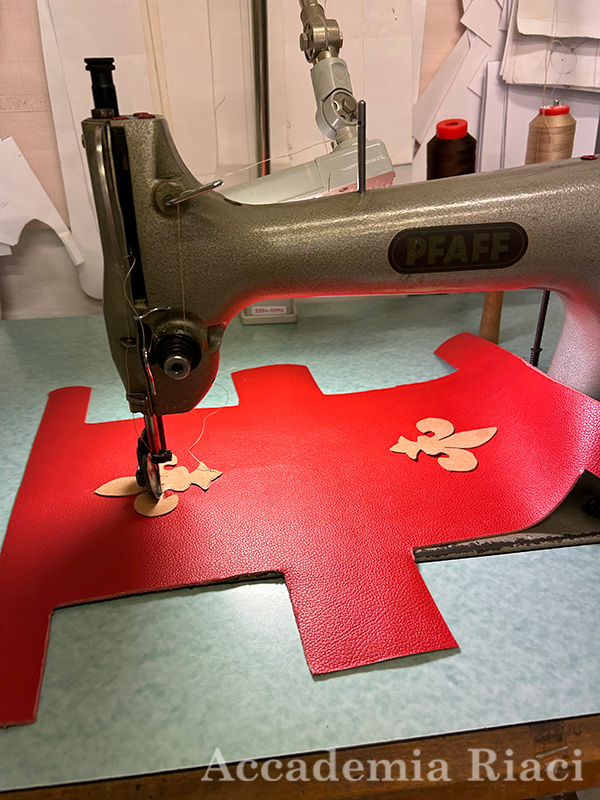 It was my first time using a leather sewing machine and it was difficult to get used to it, but I managed to complete it. 革用ミシンは初めてで慣れるのが大変でしたがなんとか完成しました。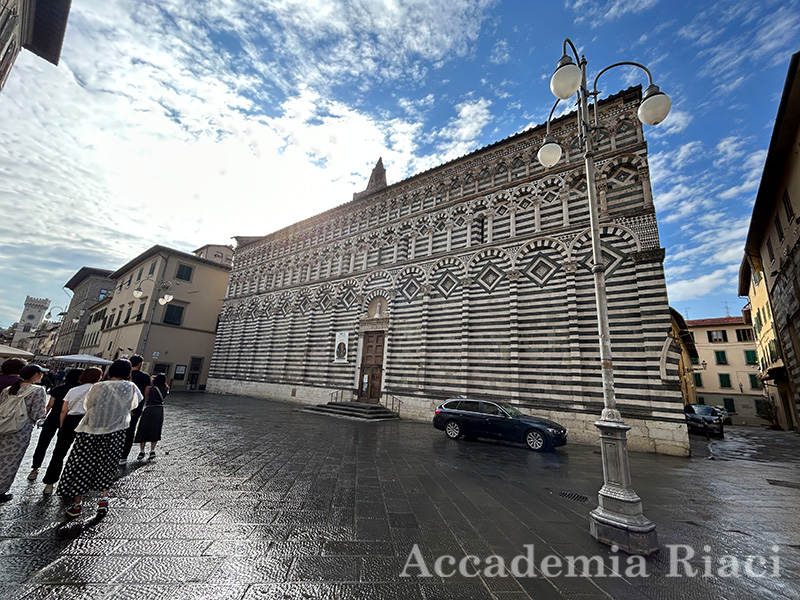 This is the city of Pistoia, which I visited on Saturday for the Cultural Trip. It was fun to interact with students from other departments. The town was calm and the church was nice. 土曜日にCultural Activityで訪れたピストイアです。他の学科の学生さんと交流できて楽しかったです。街も落ち着いていて教会も素敵でした。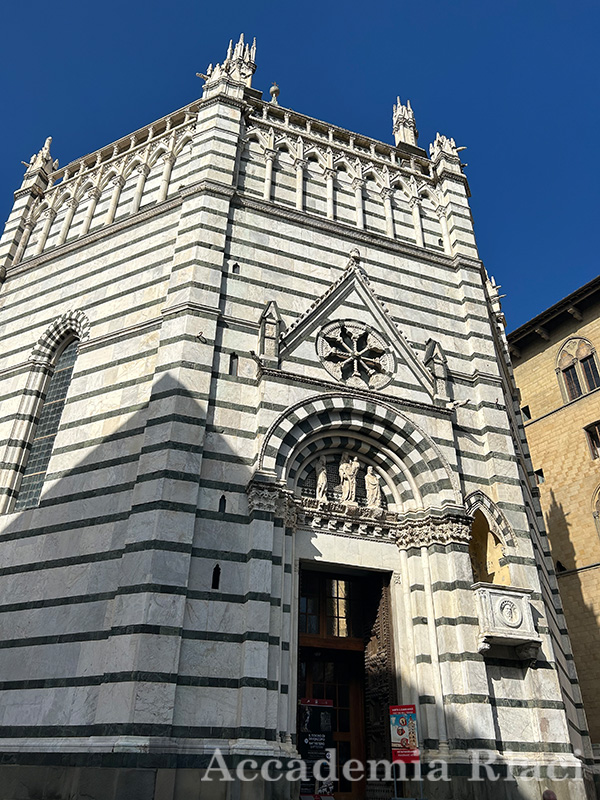 Cultural Trip – Pistoia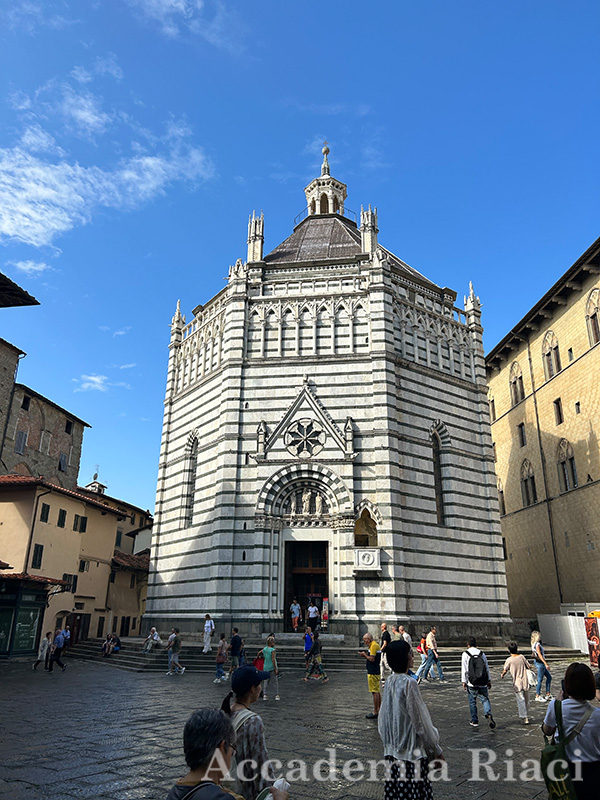 Cultural Trip – Pistoia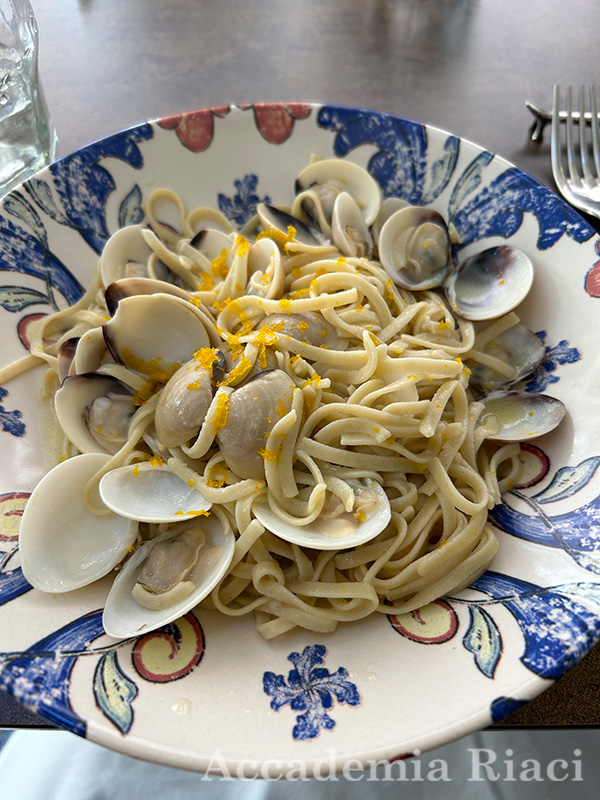 It was my first time eating seafood pasta here. Whatever you eat is delicious. 魚介のパスタをここにきて初めて食べました。何を食べても美味しいです。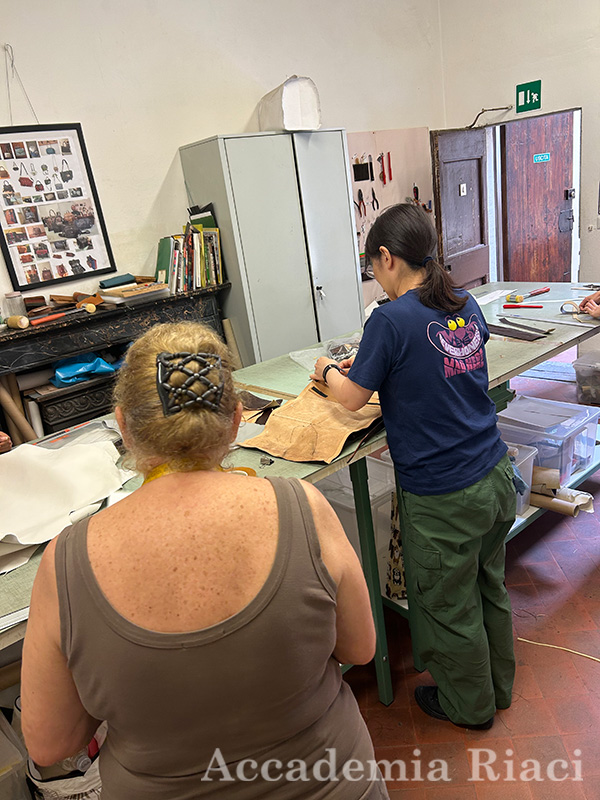 I am making a backpack. The teacher is a very energetic person who is particular about making leather works carefully and with good taste. It's difficult because he creates different works for each student, but he's a very caring teacher. リュックを製作しています。先生はとてもエネルギッシュで革の作品に対して丁寧にセンスよく作ることにこだわりを持った方です。それぞれ違う作品を作っているので大変なのですがとても面倒見の良い先生です。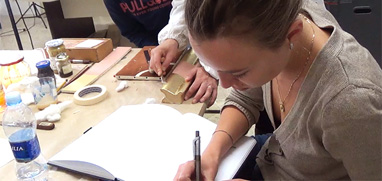 At Accademia Riaci, we are recruiting Course Reporters from our students. The students who are chosen to become Course Reporters are given 10 % of the tuition as their scholarship fee.
The Reporters who have submitted excellent reports will have his or her profile posted on our school website for the next 5 years as an alumnae and will be able to connect with their business chancesafter their graduation.