Accademia Riaci
Student Reports
Read all class reports from our students!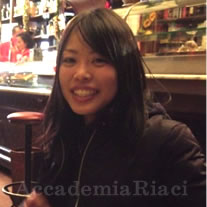 Reporter
Yukari Nakai
Nationality: Japan
Course: Bag Making
Program: Atelier 1year Course
Period : Sept.8,2014 - Apr.24,2015
2014年9月から2015年4月まで、バッグメイキングについて学びます。 カバンの基礎やフィレンツェの様子など、写真を通して皆さんに伝えていきたいと思います。よろしくお願いします。
Nov. 04, 2014 | Posted in Reports, Bag Making & Leather Arts , Student Reporter | Tags:Yukari Nakai, Bag Making & Leather ArtsReporter: Yukari Nakai | Course: Bag Making & Leather Arts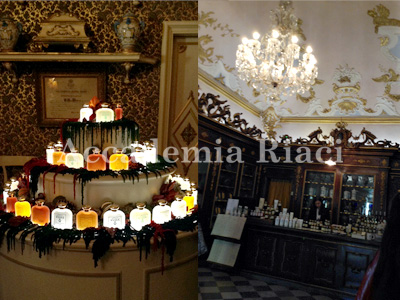 これは、art visitの授業で訪れたサンタ・マリア・ノヴェッラ薬局です。
世界最古の薬局とも言われているそうです。
石鹸や化粧水、香水等さまざまなものがありました。
天井にはフレスコ画が描かれているので、商品以外にもまた楽しむことができます。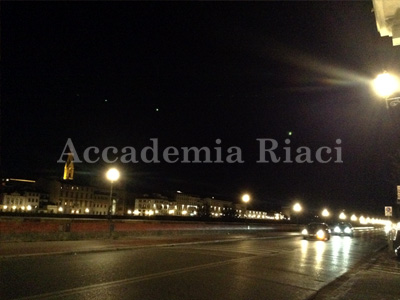 夜バスを待っているときの写真です。
道路の向こう側にはアルノ川があります。
街灯等の灯りが川の水面に反射し、すごくきれいです。
この日は、車の通りも少なく静かでした。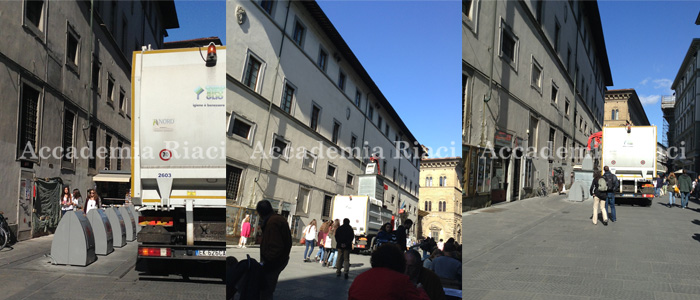 ゴミ収集車の様子です。
ゴミ箱の底がこのように深いと想像もしなかったので、思わず写真を撮りました。
フィレンツェは、ほとんどゴミも落ちていないので、きれいな街です。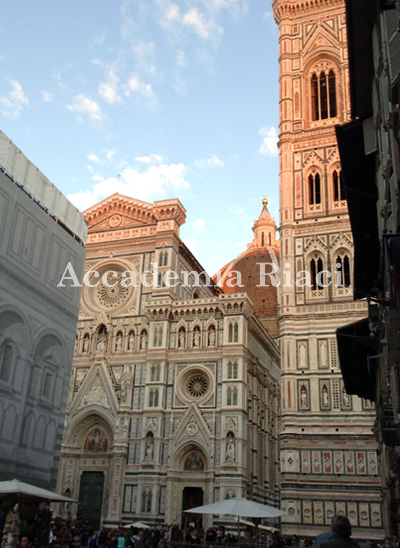 学校付近の様子です。
ドゥオーモとジョットの鐘楼は、姿形が見えますが、残念ながら、手前の建物は修復中です。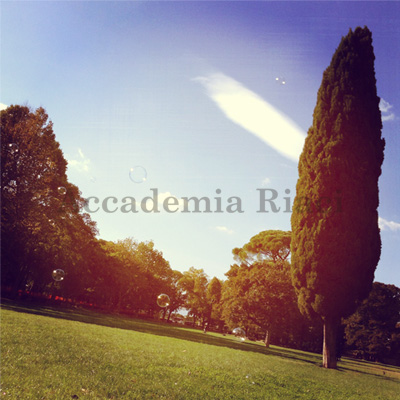 週末にpiazzale delle casineという公園に行ってきました。
すごく広く、人もあまりいなかったので、のんびり過ごすことができました。
ドゥオーモ付近にあるサンマルコ広場からバスで約15~20分のところにあります。


革にデザインをしている様子です。
(写真左)カッターナイフで縁取る。
(写真中)写っている道具と金槌を使い、字を浮き出ているようにする。
(写真右)水で濡らしながら叩いていくと、はっきり浮き出る。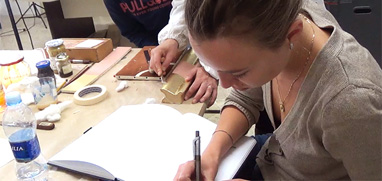 At Accademia Riaci, we are recruiting Course Reporters from our students. The students who are chosen to become Course Reporters are given 10 % of the tuition as their scholarship fee.
The Reporters who have submitted excellent reports will have his or her profile posted on our school website for the next 5 years as an alumnae and will be able to connect with their business chancesafter their graduation.