Accademia Riaci
Student Reports
Read all class reports from our students!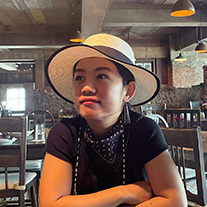 Reporter
Natthanan Vatthanasangpan
Country: Thailand
Course: Bag Design
Program: One-Year Course
Period: May 3, 2021 - Dec 10, 2021
Based on my journey experiences, bag is like mobile home for me. It always represents people choices and selections which are necessary things in their everyday life. Since I have been worked as designer for many years, this is the perfect time to improve my two-dimensional works to be something practical in concrete ways. Hereby, I choose bag to be as my product which I hope it could be something extraordinary for people everyday life.
Jul. 10, 2022 | Posted in Reports, Bag Design , Student Reporter | Tags:Natthanan Vatthanasangpan, Bag DesignReporter: Natthanan Vatthanasangpan | Course: Bag Design
I attended an international leather fair, LINESPELLE, at Milan throughout this week. It was such a good fair that made me come back in town with many memorable experiences.

I decided to arrive in Milan a day before the live date of the fair. Because "BOYY", one of my favorite bag's brand is just about opened their flag ship store in Milan. I have just stopped by there and check out their products for my study.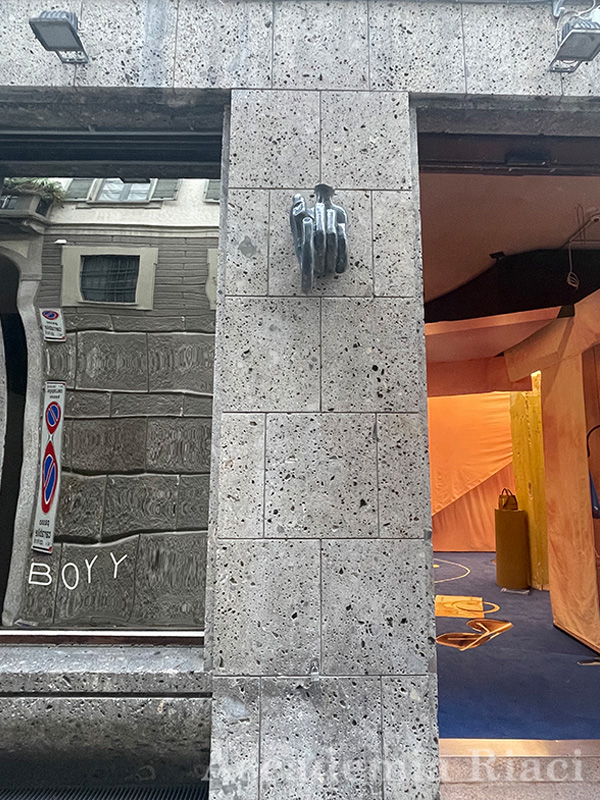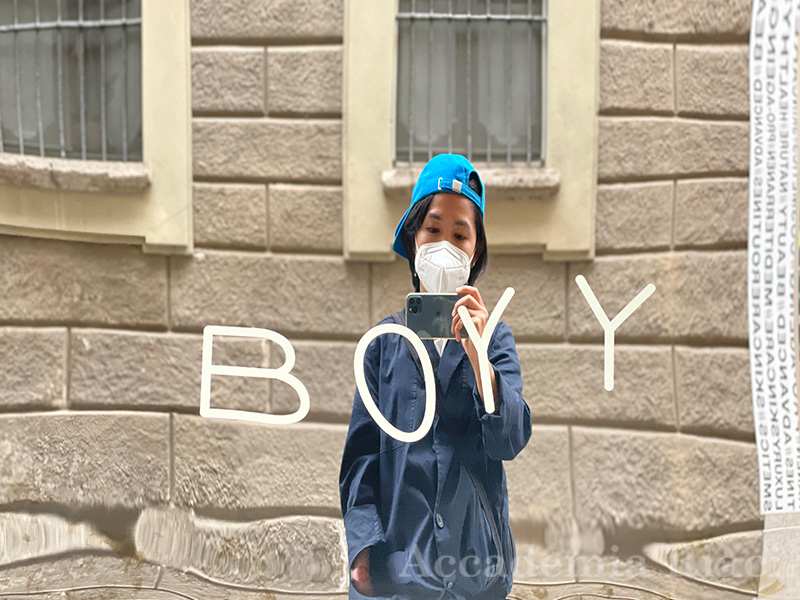 I also have gotten a fortunate to visit at Santa Maria delle Grazie for seeing the legend fresco, "The Last Supper" by Leonardo da Vinci. Fortunately, I could book a ticket during summer break a month ago. This was a precious 15 minutes for me as an art student, who is fascinated in art history.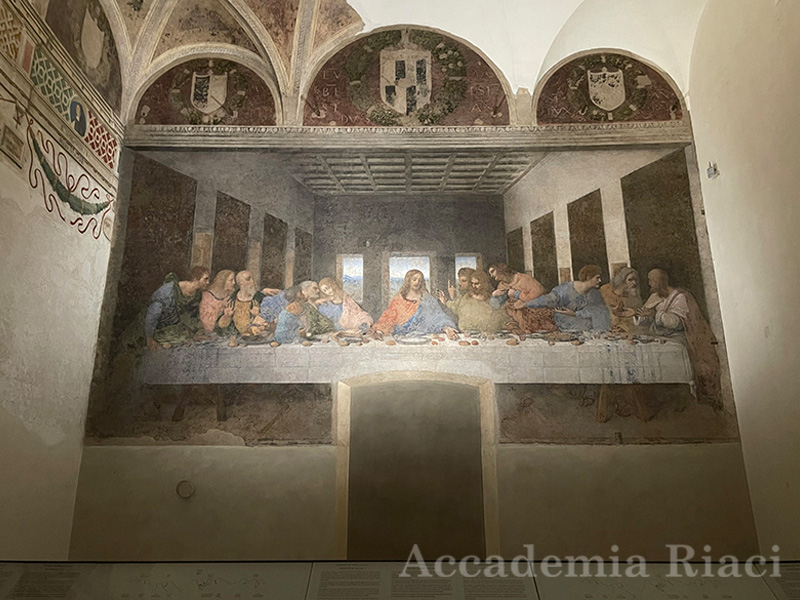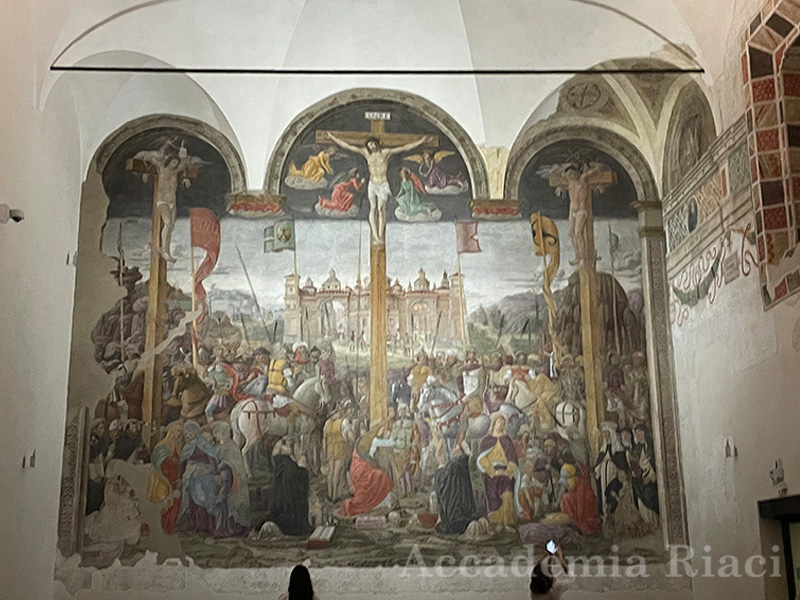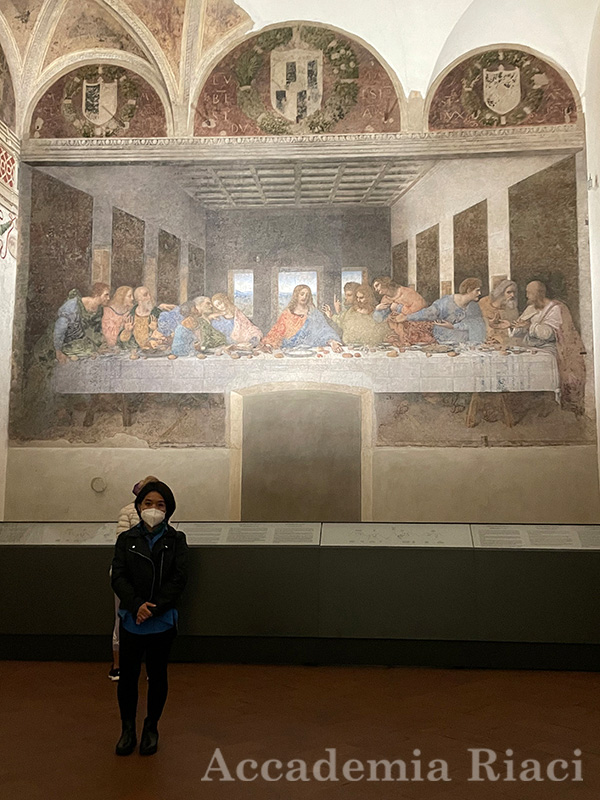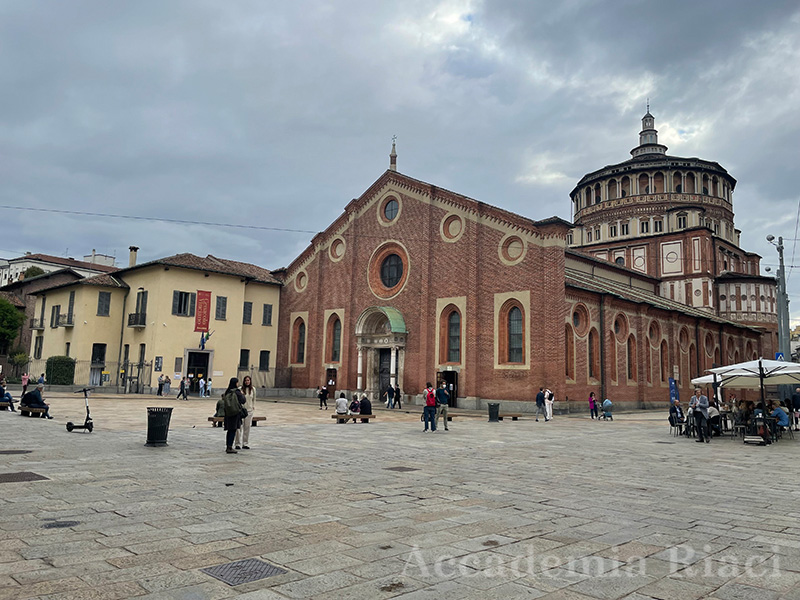 Outside of Santa Maria delle Grazie.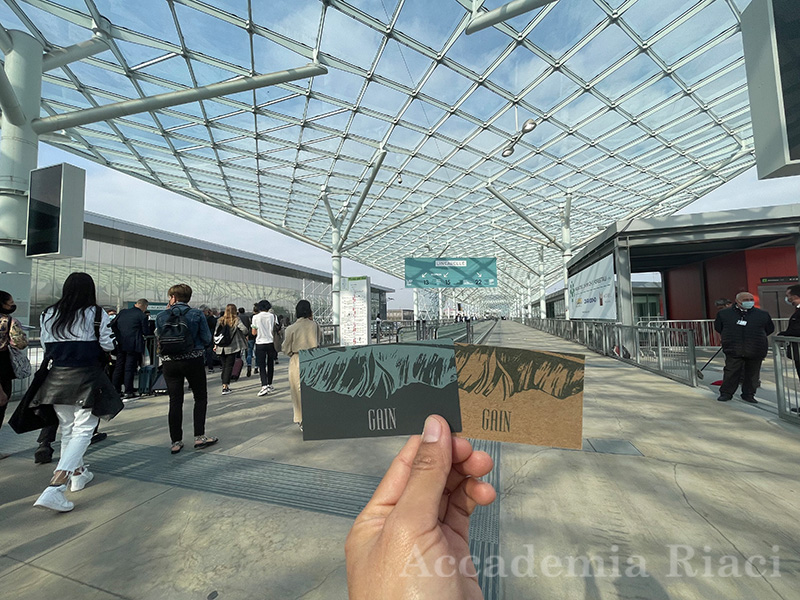 The next day is the first day of LINEAPELLE Fair. I visited the fair whole day. Also, I didn't miss to bring my business card with me.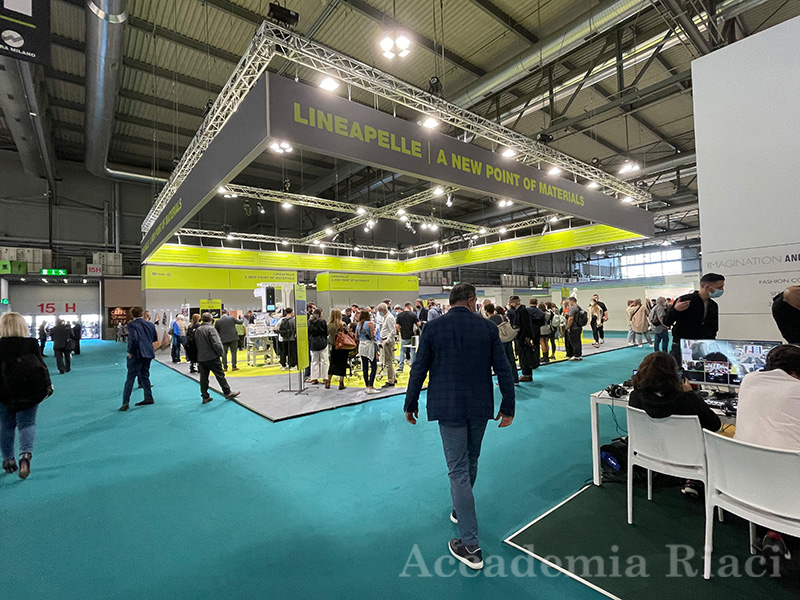 The area which I am interested the most is "A New Point Materials". There was an education zone about new materials from many companies.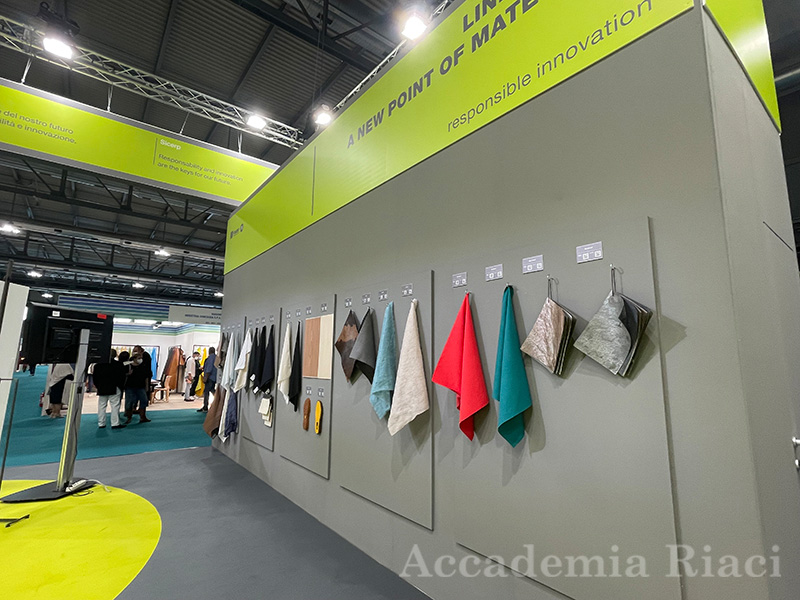 This education zone exhibited sample materials on the wall that allow people to touch and have real experiences with them.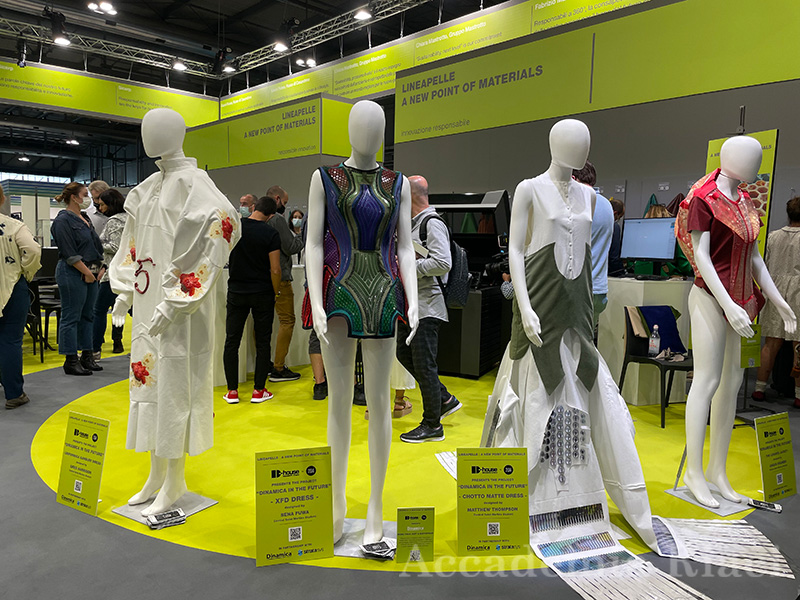 Beside the sample materials, there were some sample works from art students, who brought sustainable materials created their works.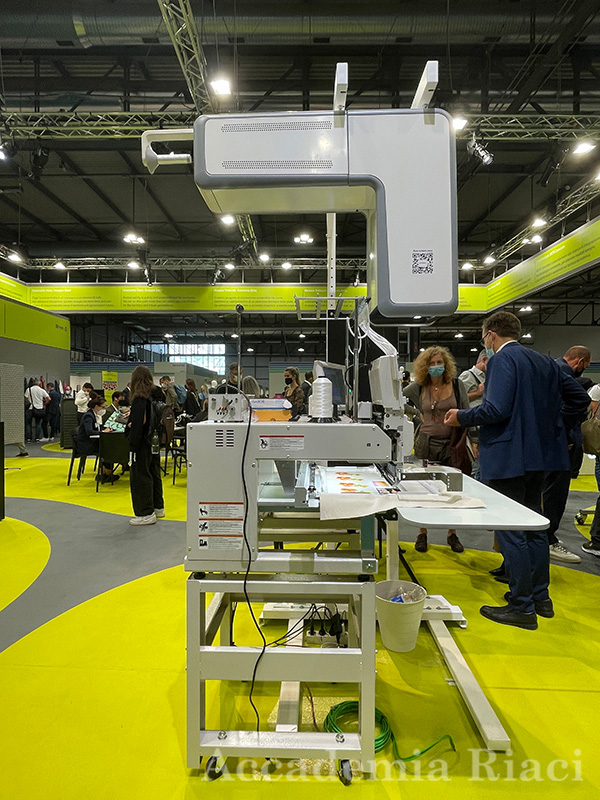 The exhibitions also presented many new innovations for the current fashion production. Such as this one, it is an embroidery machine which is possible dried treads by itself. That means we can reduce the waste of many treads as well as we could reduce water consumption according to general color dried procedure.
Another machine is called "Bounding Tape". This machine represents a new way of sewing technique. It is quite a new innovation and still need to develop. However, the consequence from the machine supports the sewing edge to be very neat.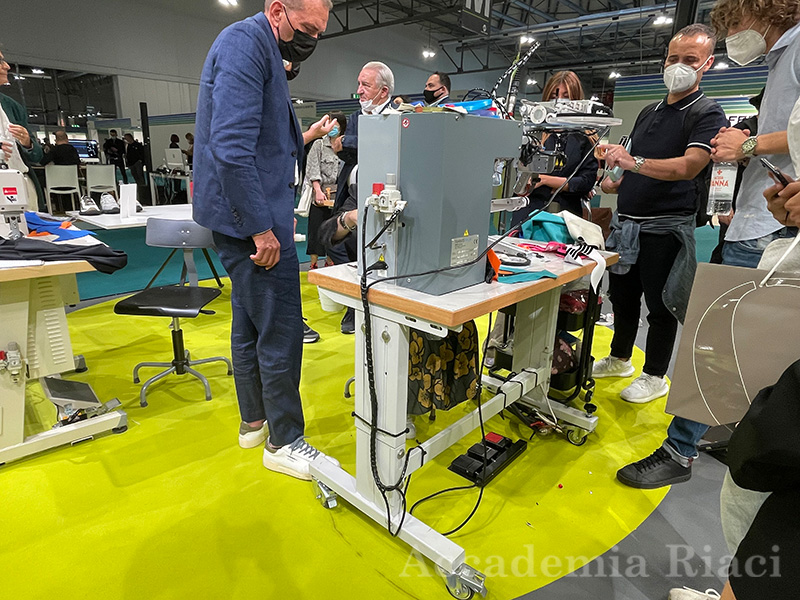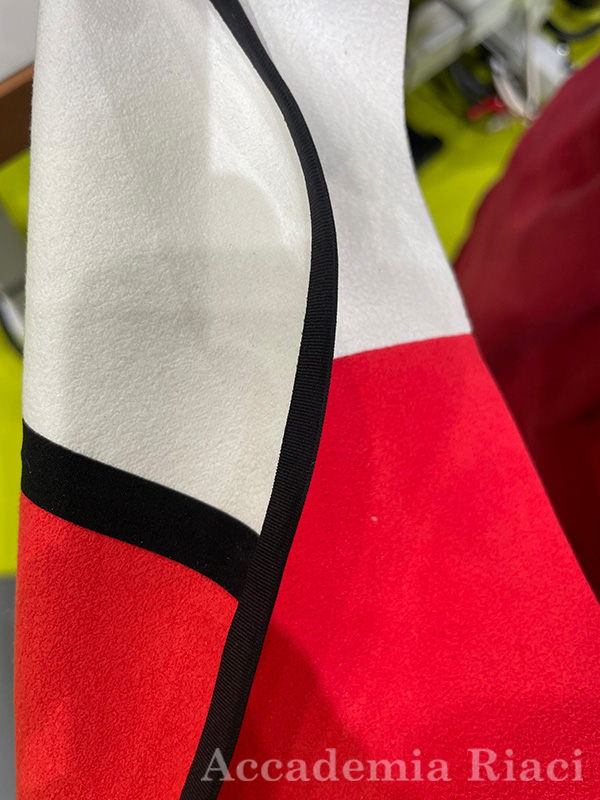 Here are the sample piece which the presenter gave to me.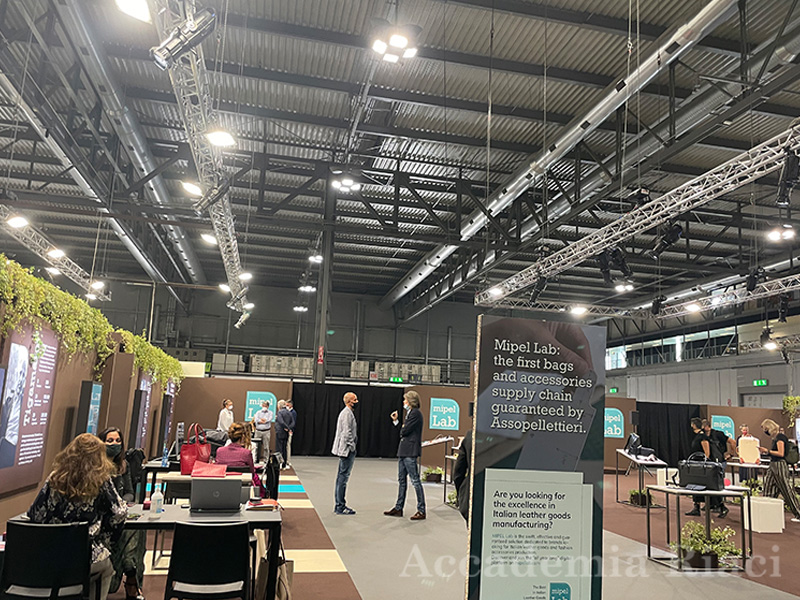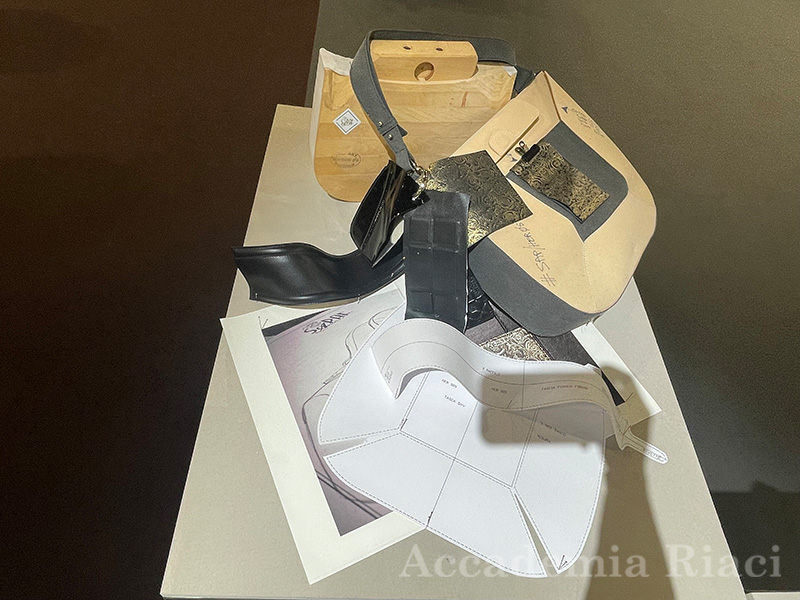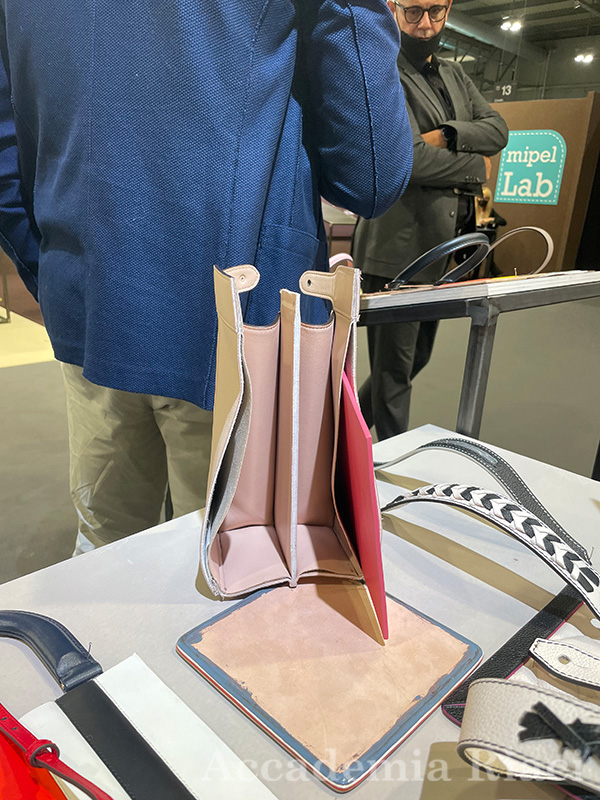 I walked to another exhibition hall. Then I found another education zone exhibited by "Mipel Lab". There was about Italian Leather Goods Manufacturing.
They are much more about hand make bags. I have gotten an opportunity talking with an owner of a leather goods company in Rome. He works with many well-known brands such as, Louis Vuitton.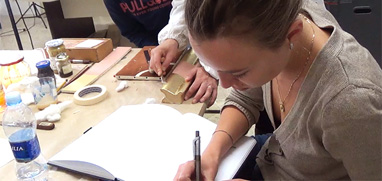 At Accademia Riaci, we are recruiting Course Reporters from our students. The students who are chosen to become Course Reporters are given 10 % of the tuition as their scholarship fee.
The Reporters who have submitted excellent reports will have his or her profile posted on our school website for the next 5 years as an alumnae and will be able to connect with their business chancesafter their graduation.