Accademia Riaci
Student Reports
Read all class reports from our students!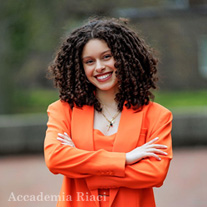 Reporter
Daniella Ruiz
Country: USA
Course: Architectural Design
Program: One-Year Course
Period: May 2, 2023 – Dec 7, 2023
My name is Daniella Ruiz. I am a recent interior design graduate from Paier College. During my undergrad, I've placed in various design competitions, attended design workshops and conferences, and interned at an interior design firm. Studying architecture at Italy's Accademia Riaci will allow me to explore the Italian perspective of all thing's art and design, build a network of people in my desired field, and opens doors to a wide range of personal and professional opportunities.
Nov. 09, 2023 | Posted in Reports, Interior Design , Student Reporter | Tags:Daniella Ruiz, Interior DesignReporter: Daniella Ruiz | Course: Interior Design
Week 7 Summary – Classes, art visit & mini road trip!
Pic1.
Monday, October 16 | For dinner, I had left over Indian Cuisine!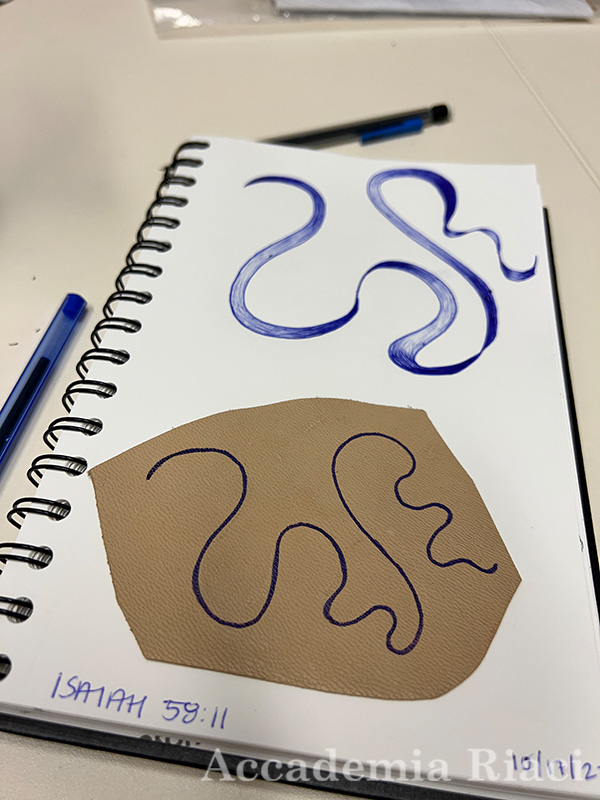 Pic2.
Tuesday, October 17 | This is what I had drawn during my drawing class.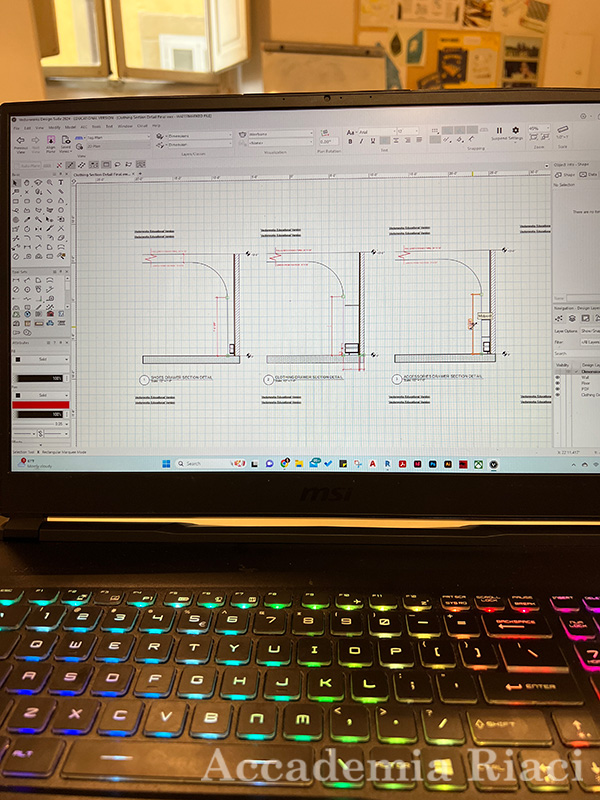 Pic3.
Wednesday, October 18 | Using Vector Works, I drafted the details of the drawers in my project.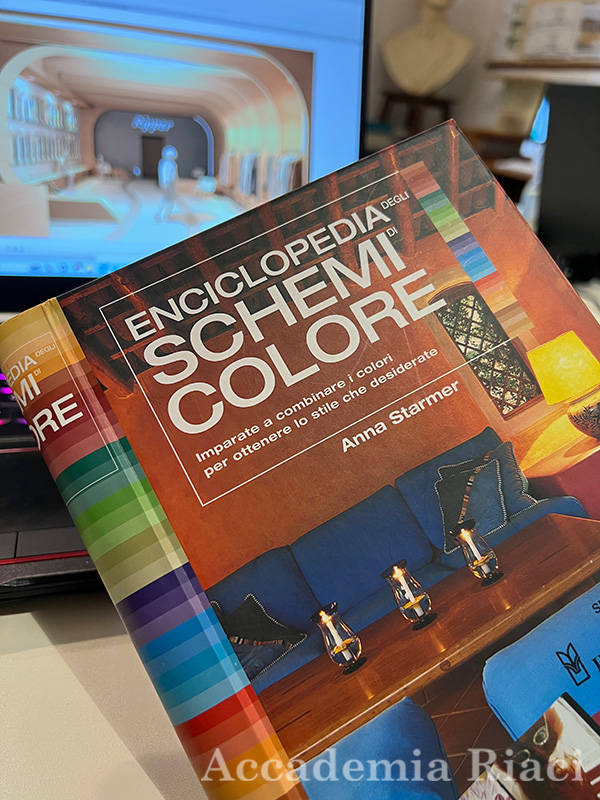 Pic4.
Thursday, October 19 | We looked at this color scheme book in class today!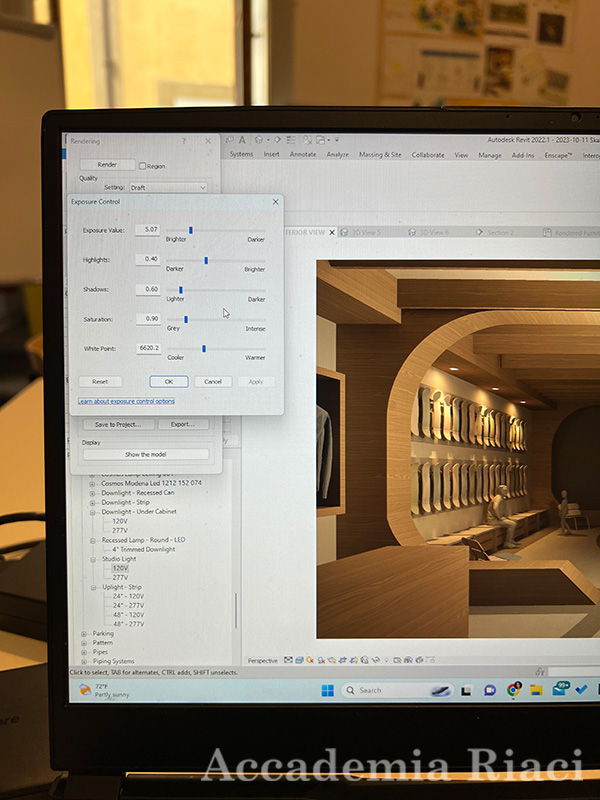 Pic5.
Thursday, October 19 | I also rendered parts of my project during class.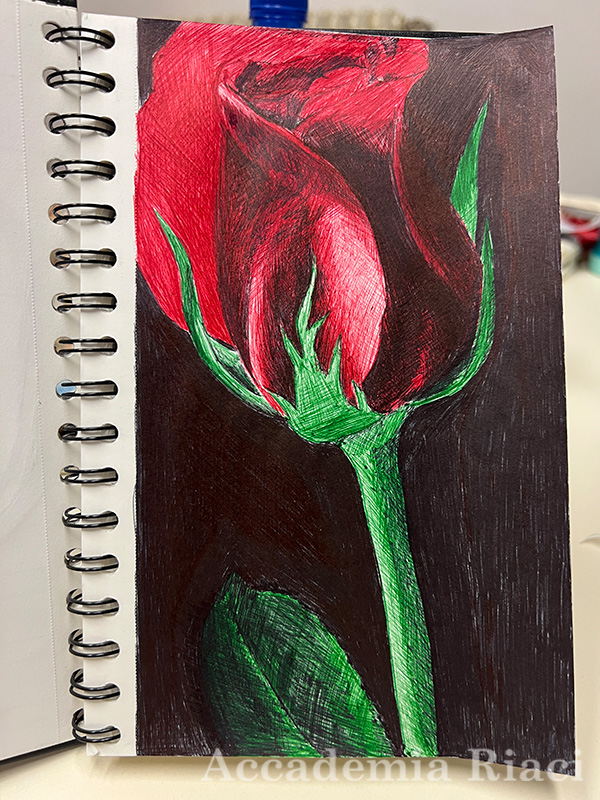 Pic6.
Friday, October 20 | Today I completed my rose – all in bic pen!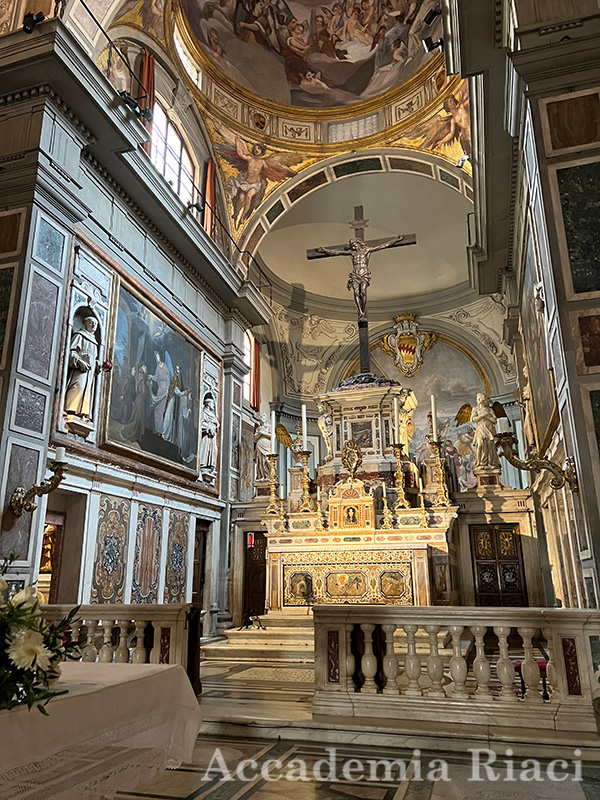 Pic7.
Friday, October 20 | For our art visit, we went to Ognissanti Church.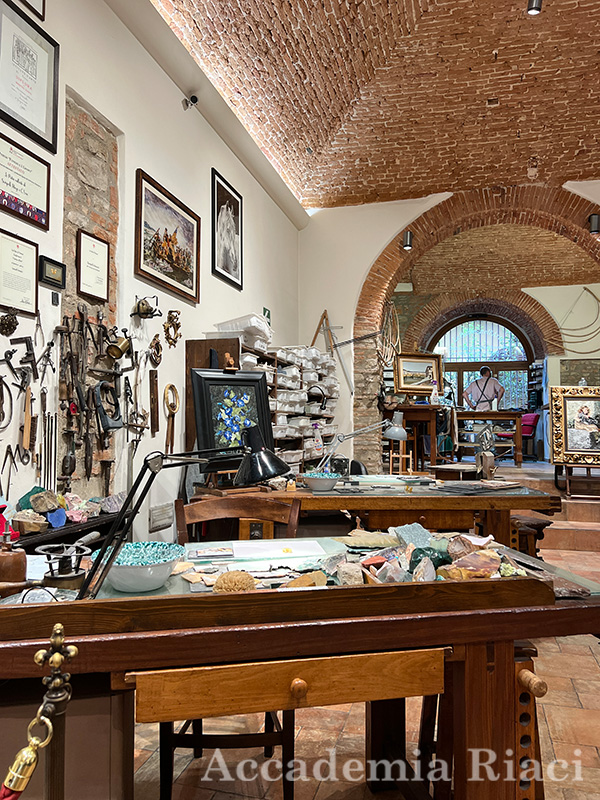 Pic8.
Saturday, October 21 | This shop made very cool art out of different stones!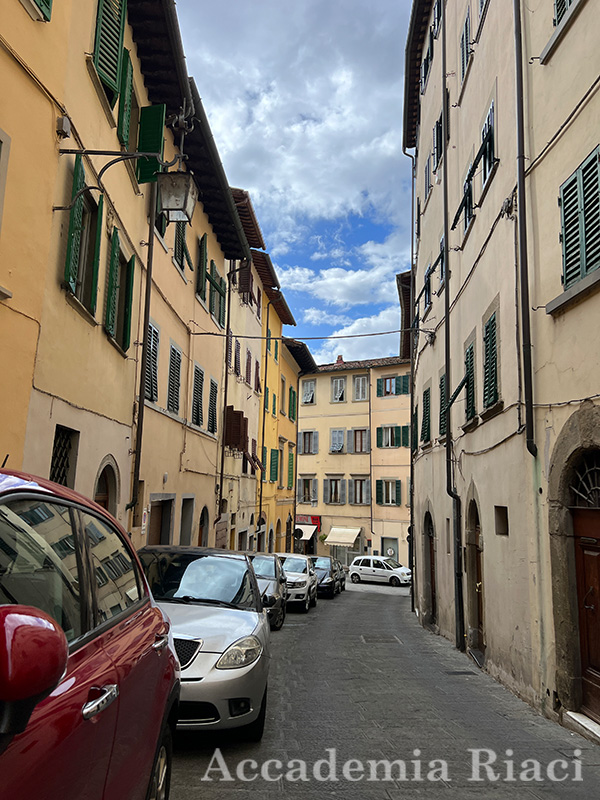 Pic9.
Saturday, October 21 | I went on a mini road trip to Arezzo with a few classmates from school!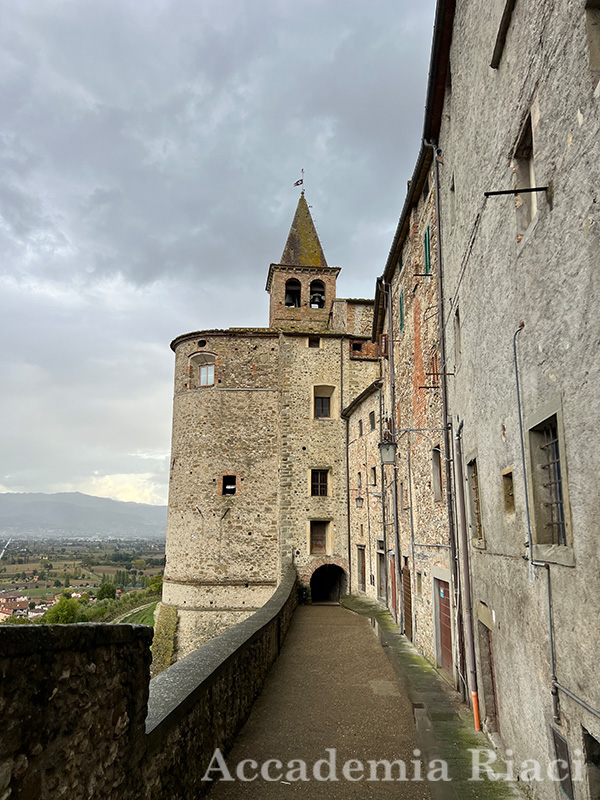 Pic10.
Saturday, October 21 | Another place we stopped at was Anghiari!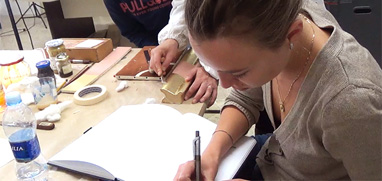 At Accademia Riaci, we are recruiting Course Reporters from our students. The students who are chosen to become Course Reporters are given 10 % of the tuition as their scholarship fee.
The Reporters who have submitted excellent reports will have his or her profile posted on our school website for the next 5 years as an alumnae and will be able to connect with their business chancesafter their graduation.