Read the latest reports of our students!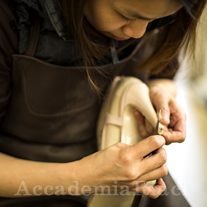 Reporter
Yi-Chen Chou
Nationality: Taiwan
Course: Shoe Making
Program: Master 1year Course
Period: Sept.8,2014-Apr. 24,2015
See all reports by this student
With medical background specializing in biomechanics of lower extremity, Yi-Chen Chou is interested in producing bespoke shoes for both general population and people with special needs. By taking the entry level of shoe making course last year at Florence, she has now equipped with the fundamental skills of shoemaking, and would like to learn more advanced shoemaking techniques as well as to integrate the gained knowledge onto prospective orthopedic shoes using customized lasts through her second year.
Apr. 02, 2015 | Posted in Reports, Student Reports, Shoe Making & Shoe Design, Shoemaking | Tags: Shoemaking| Mario:



Reporter: Yi-Chen Chou | Course: Shoe Making Course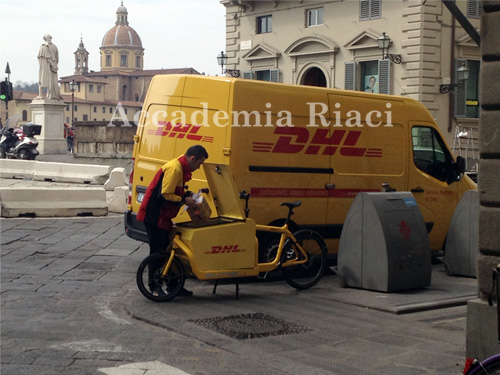 1) Since Florence is an old historic town, big cars are generally not allowed to enter in due to the narrow streets. That's why there are so many different kinds of modified bikes wandering around to deliver their goods.

由於佛羅倫斯是座古城,很多大型車輛都因巷弄太窄而不得進入,也因此常見到各式的改造腳踏車用來協助送貨。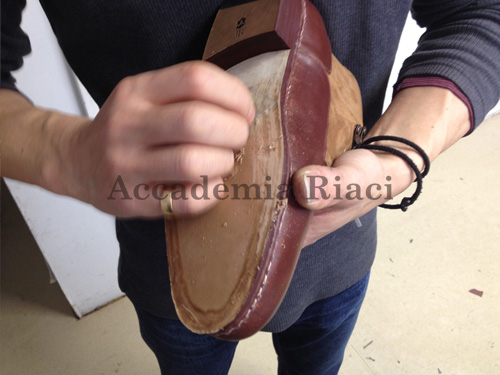 2) This week, finally I've finished my first pair of orthopedic shoes. Although they don't fit the client's feet very well, I am still quite happy with what I've accomplished.

本週我終於完成了我第一雙矯正鞋,儘管它不完全符合顧客的腳,但我仍然相當開心。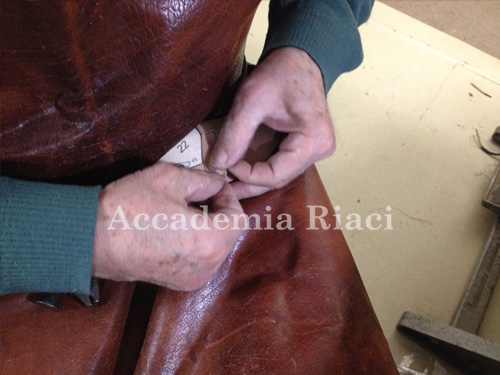 3) Meanwhile, I have also done the pattern trial on my baby shoes. Look how small it is comparing to our big hands.

我同時也完成了我童鞋的試版,在我們的手裡這童鞋顯得格外小巧。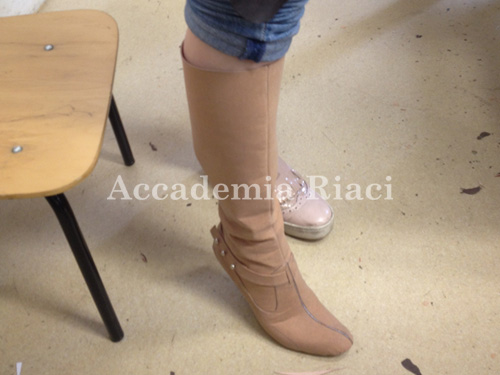 4) Amy has also completed her pattern trial on the knee boots, and was trying it on to see if it fits well before moving forward.

Amy也完成了她膝下長靴的試版,並試穿看看是否合腳。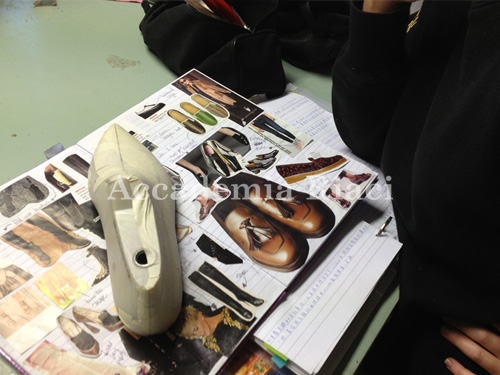 5) At the same time, Amy has another 3 pairs of shoes in progress simultaneously. I love her sketchbook!

Amy同時間還有另外三雙鞋一併在進行,我很喜歡她的創作手札。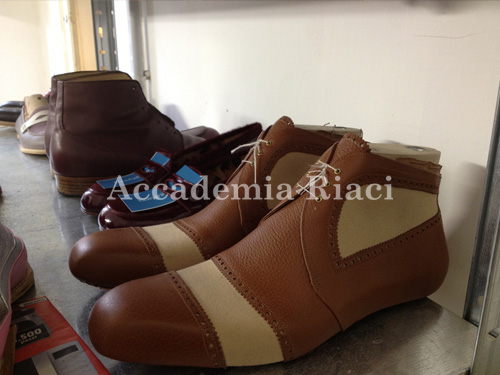 6) Recently students are somehow panic as the semester is going to end in 3 weeks, but there are still so much left to be learned.

最近學生們都有點焦慮,因為本學期再三週就結束了,但還有一大堆想學。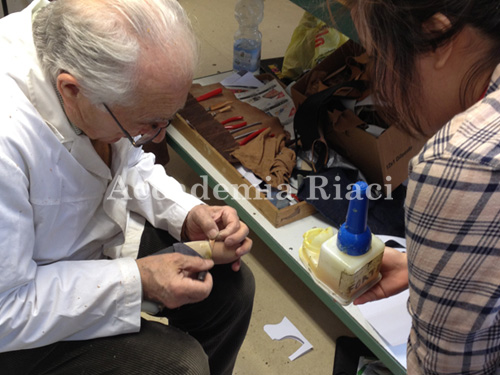 7) Like Earlene, she was hoping to finish her shoes by the end of this week so that she could have enough time to learn her ankle boots.

好比Earlene,她希望本週就能完成她手上的那雙鞋,如此一來她才能有足夠的時間學習踝靴的製作。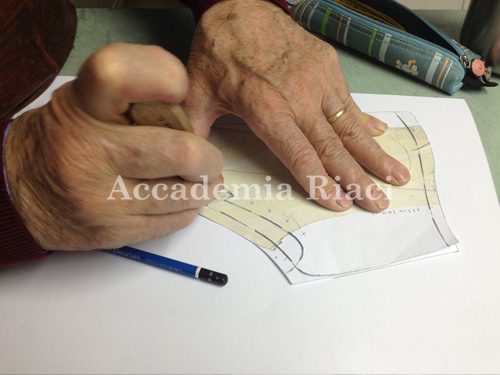 8) I am also trying to complete another pair of ankle boots by the end of this semester. Time really flies.

我也試著在學期結束前再完成一雙踝靴,時間在過真的很快。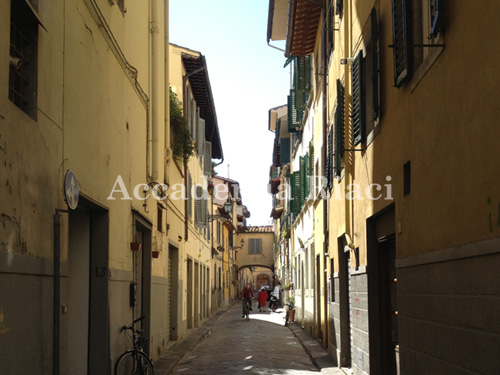 9) It was quite drizzly this entire week, however we get a good weather again on the weekend.

本週一整週都有點陰雨綿綿,然而週末我們卻有了好天氣。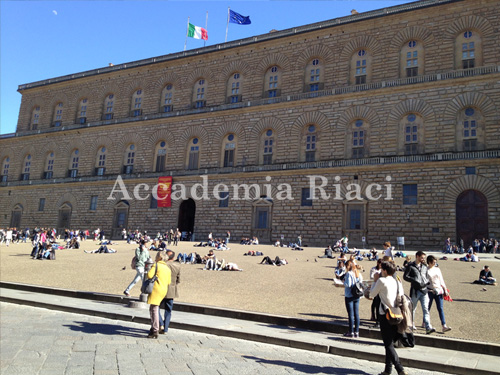 10) Therefore, most florentines step outside and take a walk under this beautiful weather.

因此,大部分的當地人都藉著這好天氣出門散步踏青。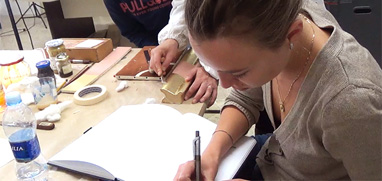 At Accademia Riaci, we are recruiting Course Reporters from our students. The students who are chosen to become Course Reporters are given 10 % of the tuition as their scholarship fee.
The Reporters who have submitted excellent reports will have his or her profile posted on our school website for the next 5 years as an alumnae and will be able to connect with their business chancesafter their graduation.