NEWS and Blog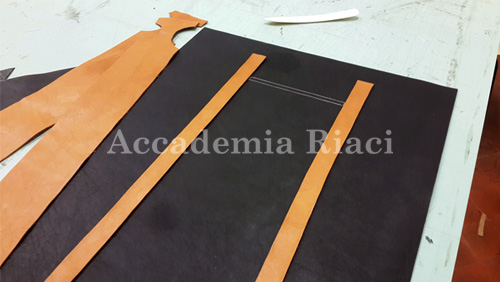 My next bag suggested by teacher, I decided to mix the color with black and brow. The first step is the same (cut the pieces of leather from pattern)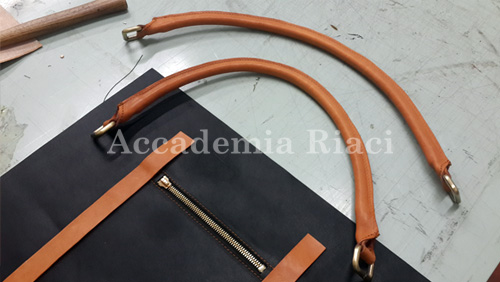 The strap and handle in brown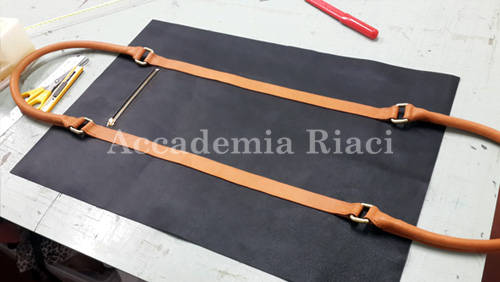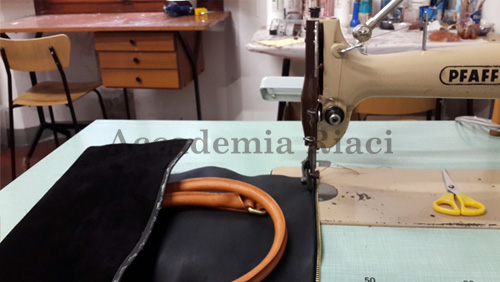 Put the strap across the bag and then stiching with zip and lining.
After that, I got the body part of this bag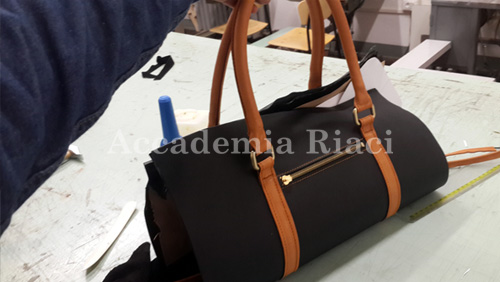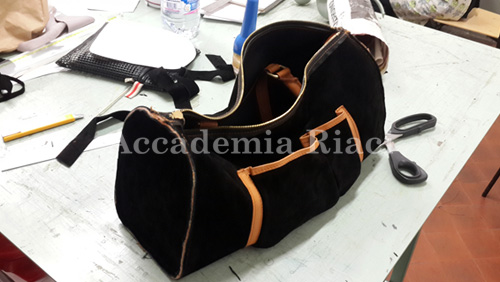 put it together with the side part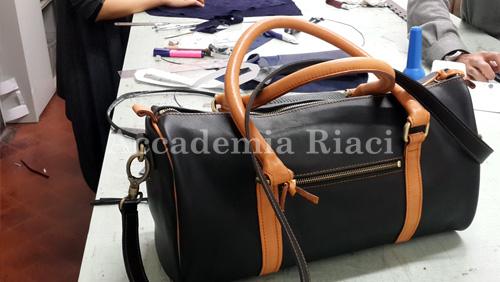 Finish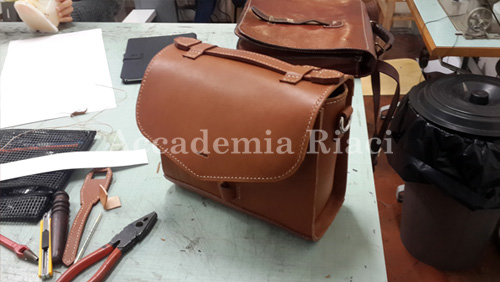 In hand making class, I decide to make a mini bag and all step is by hand stiched.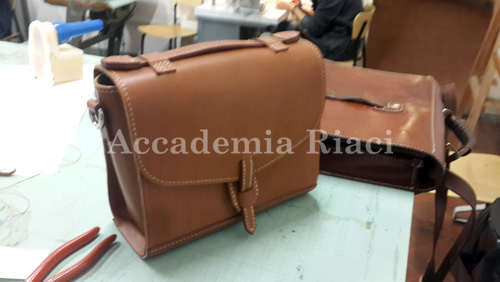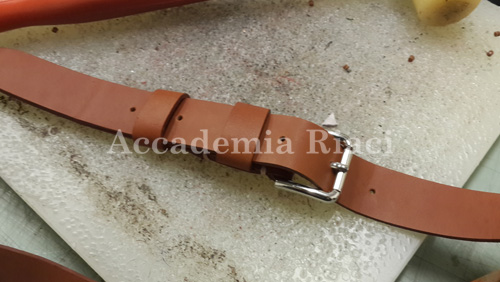 This is how I made the shoulder strap. (I did it like a belt)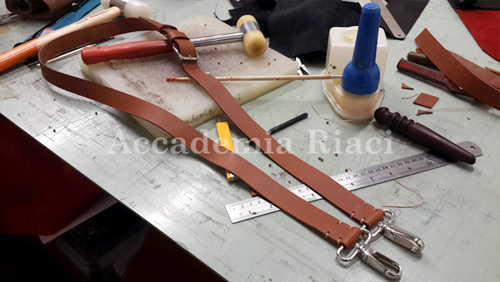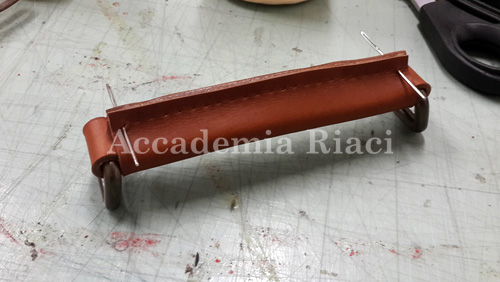 I did two of different handles for learning (with metal and without metal)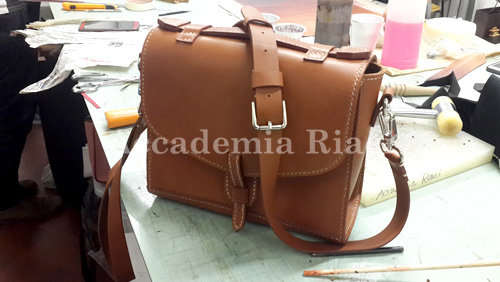 And finally after long time with hand stiching I got it!!