NEWS and Blog
Today we visit Prof. Pippi's laboratory. He is our instructor for Furniture Making and Restoration course.
Since his family used to produce and sell furniture items, he started this job at the early age of 15 years old.
Today, we closely follow one of our Master course students performing restoration of a table together with the professor. She has been taking Accademia Riaci's course for 15 months of training, and as she also studied Italian language, so compared with a total beginner she can communicate smoothly with the professor and fully enjoy the lessons.
Basically, students first learn the fundamental knowledge and methods through restoration, and later also the techniques of furniture making. Since many international students attend this course and they wish to bring home what they have produced, in general the course starts with the creation of a miniature furniture.
In order to repair antique piece of furniture correctly, it is essential to have knowledge on the styles of different historical periods, the styles of different place of production, as well as the nature of wood materials used. Prof. Pippi is indeed an expert of antiques.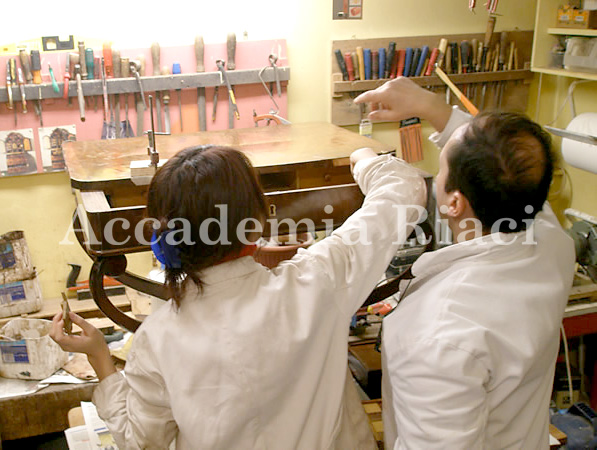 As you can see in the picture, now they are actually restoring a table. Some parts of the decorative sheet on the table edge has fallen off and there are scratches on the legs, which they are going to restore.
The base of the little drawer inside the table had come off and need to be fixed. First, the student analyzes the condition together with the professor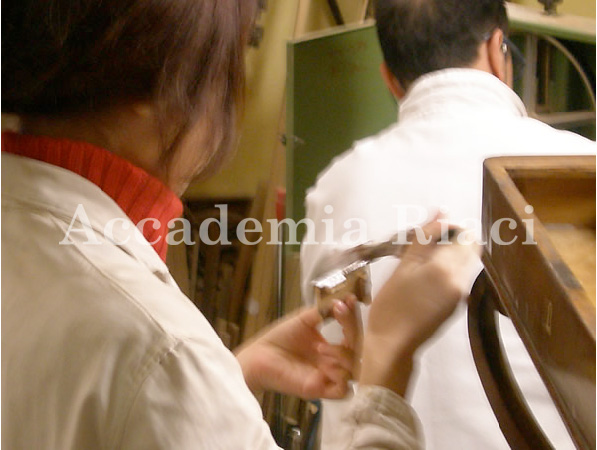 The student applies glue for wood on the piece of wood detached.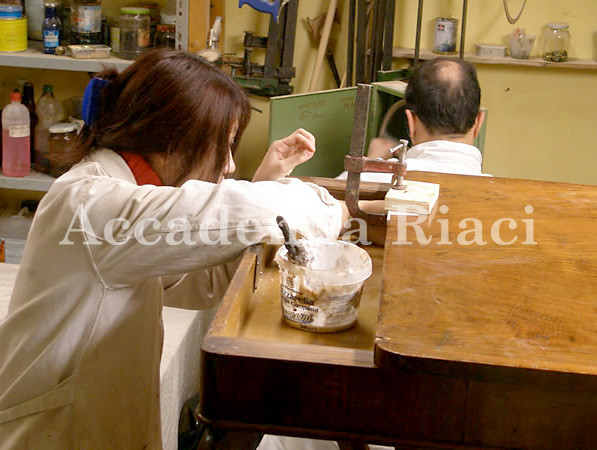 ..then she attach it on the base.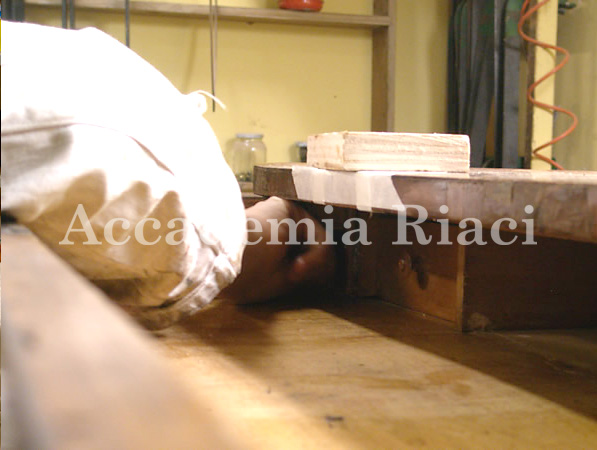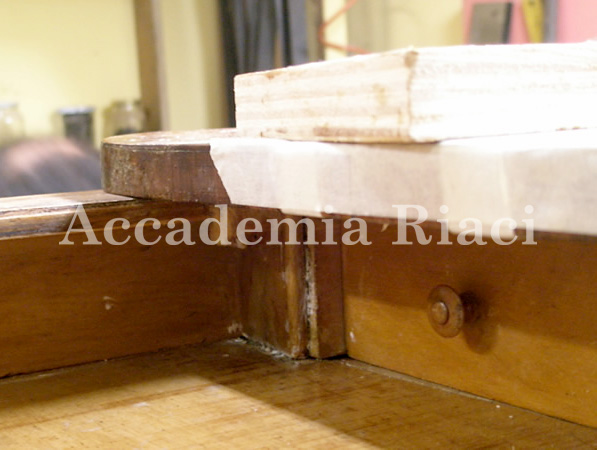 She attached the piece of wood between the little drawer and the side of the table. The glue for wood needs to dry for about 12 hours.
In the meantime, the professor was working on another project: the restoration of a table leg.
The one below on the photo is the original leg. As you can see, there are many small holes – possibly caused by wood worms – and the structure has lost its strength and broken. Attaching the same leg again using the glue will not be enough, as the possibility of getting broken again is high, so the teacher made a new leg with new wood, and give it a similar look.
The one above in the photo is the leg curved out roughly from the wood, and during the second part of the lesson, they will polish it with sandpaper and refine it until it is almost indistinguishable from the original.
In the upper part of the photo is the new leg, in the lower part the broken original leg.