Up-to-date report from one of our students!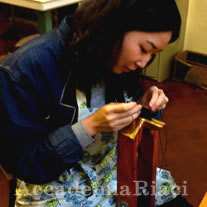 Reporter
Hsiu Ya Chang
Nationality: Taiwan
Course: Bag Making
Program: Master 1year Course
Period: Sept.8,2014-Apr. 24,2015
See all reports by this student
昨年、カバン制作一年コースを勉強して、 さらにカバンの技術を身につけたくなり、二年目はマスターコースを選びました。
将来もカバン作りの仕事がしたいので、ファッションとしてのカバンだけではなく、フィレンツェでしか学べないいろんな特別な革技術も学びたいです。
從去年開始學習了一年的皮包製作課程後,由於想要再更磨練技術,於是報名了第二年的碩士課程,將來也想要從事皮包製作的相關工作,不僅是流行性的皮包,也想要多學習更多只有在佛羅倫斯才能學習到的特別技術
Mar. 31, 2015 | Posted in Blog, Report Bag, Student Reports, Bag Making & Leather Arts | Tags: Bag Making, Hsiu Ya Chang | Language:


Reporter: Hsiu Ya Chang | Course: Bag Making Course

この前新しい皮を購入しました。今回はちょっとクラッシック風の鞄を作りたいと思います。

前陣子又去買了新的皮所以打算做比較經典風的包款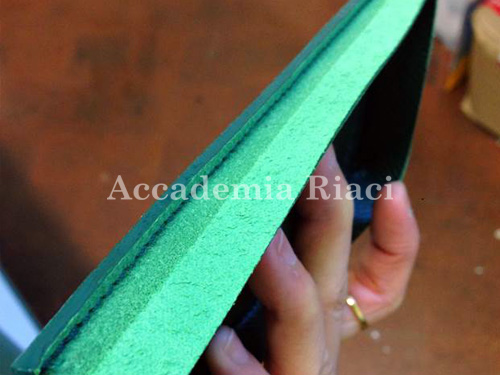 両側の部分はまた一枚の皮と一緒に縫います。

兩側的部分在跟另一片皮一起車縫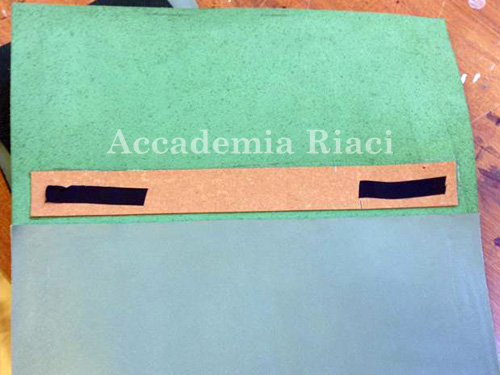 蓋の部分はベルトを通すために金具を付けます。皮の裏は硬い芯を入れます。

蓋子的上面裝上要穿過背帶的用的五金,然後在皮的內面加上厚襯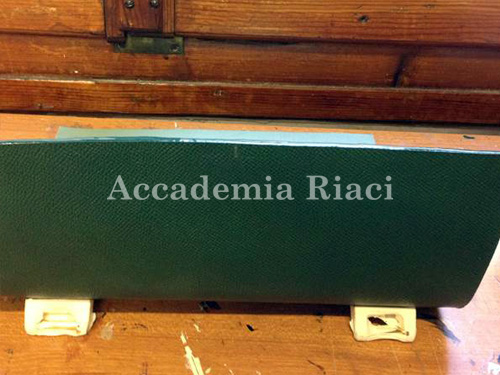 金具を付け終わった後は、裏地用の皮を貼り付けます。

裝完五金後再貼上內裡用的皮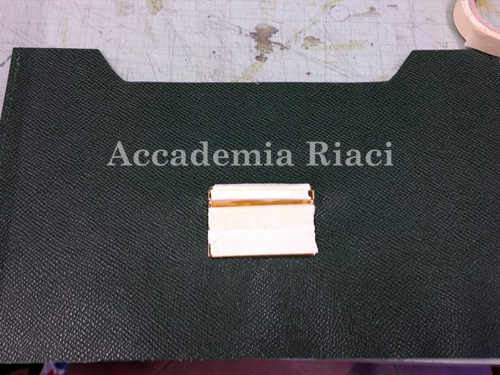 これは鞄を閉める用の金具です。一つは蓋の所に付けて、一つは鞄の表に付けます。

這個包的鎖頭一個裝在蓋子上一個裝在包身上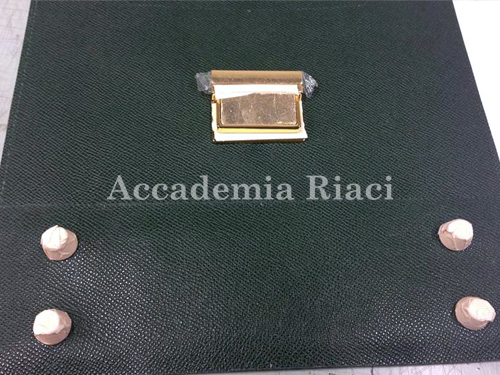 底のところも金具を付けた後鞄と縫い付けます。

包底裝上腳釘後再跟包身車縫在一起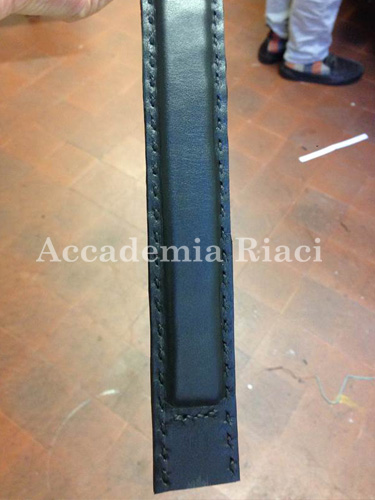 これはクラスメートが作った鞄の手持ち部分です。二枚の皮の間に硬い芯を何枚重ねました。

這是同學製作的手把,在兩片皮裡加上幾層的厚襯再貼合起來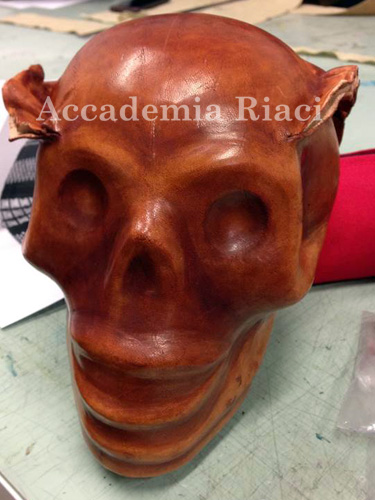 すごくかっこいい作品です。前クラスメートが一回試しに作ったことがあって、今回は本番です。

非常厲害的一個作品,之前同學有試做過了一次,但是這次是真正完成的作品了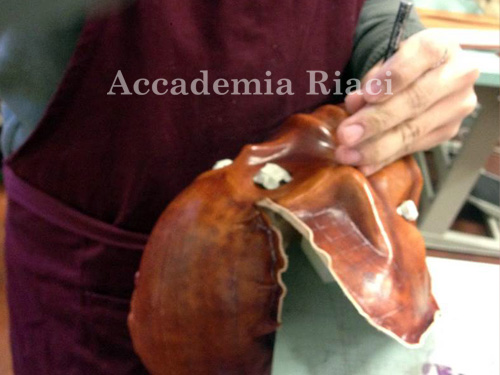 そしてアクセサリーをいっぱい付けています。

然後在骷髏頭上再裝上很多的裝飾品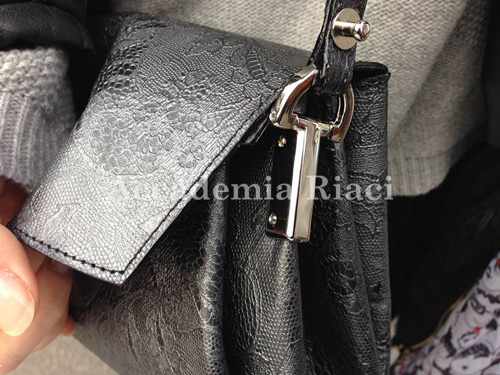 この鞄もクラスメートが作った鞄です。金具が好きな彼女がいつも特別な金具を使っています。

這個也是同學做的包,很喜歡用五金的同學常常會使用一些特別的五金做裝飾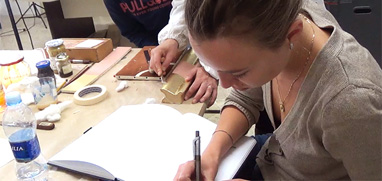 At Accademia Riaci, we are recruiting Course Reporters from our students. The students who are chosen to become Course Reporters are given 10 % of the tuition as their scholarship fee.
The Reporters who have submitted excellent reports will have his or her profile posted on our school website for the next 5 years as an alumnae and will be able to connect with their business chancesafter their graduation.