Up-to-date report from one of our students!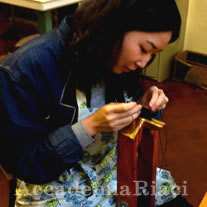 昨年、カバン制作一年コースを勉強して、 さらにカバンの技術を身につけたくなり、二年目はマスターコースを選びました。
将来もカバン作りの仕事がしたいので、ファッションとしてのカバンだけではなく、フィレンツェでしか学べないいろんな特別な革技術も学びたいです。
從去年開始學習了一年的皮包製作課程後,由於想要再更磨練技術,於是報名了第二年的碩士課程,將來也想要從事皮包製作的相關工作,不僅是流行性的皮包,也想要多學習更多只有在佛羅倫斯才能學習到的特別技術
Oct. 28, 2014 | Posted in Blog, Report Bag, Student Reports, Bag Making & Leather Arts | Tags: Bag Making, Hsiu Ya Chang | Language:


Reporter: Hsiu Ya Chang | Course: Bag Making Course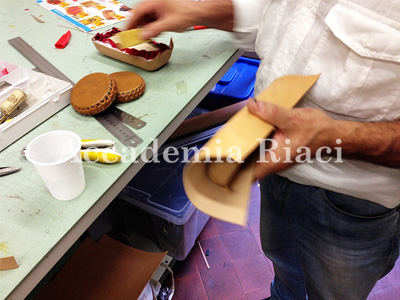 スポンジを使って、皮を柔らかくするために少し水を皮にかけます。

為了要讓皮革變軟一些必須用海綿沾一點水抹在皮革邊緣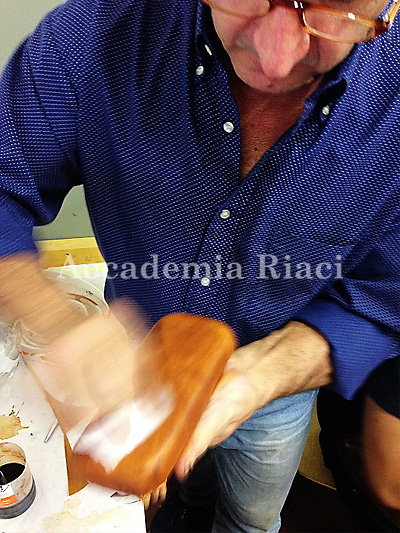 オリジナルの皮に色を染めた後は綿で何回も拭いて、皮はだんだん明るくなる。

染完色的原色皮,用棉花反覆擦過會使皮革變得更亮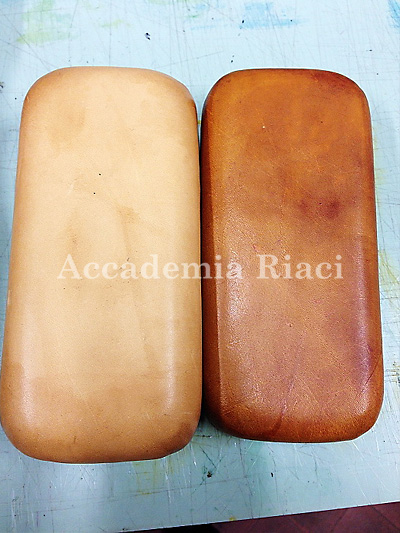 左は元の皮色で、右は拭いた後の形。

左邊是原本的皮,右邊是擦拭過後的樣子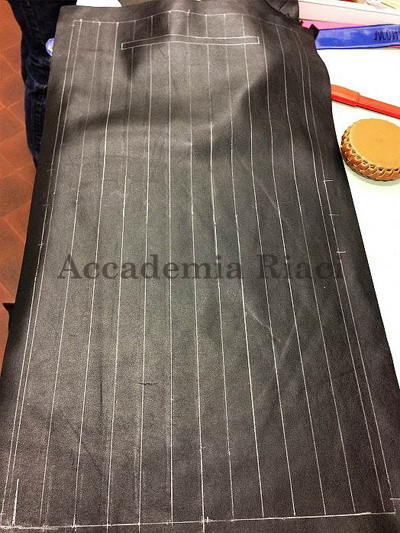 今学期のミッシン授業のかばん第一個目です。皮とスポンジと一緒に縫う前銀ペンでラインを書く。

這個學期的第一個機縫包,皮跟海棉車在一起之前先用銀筆畫線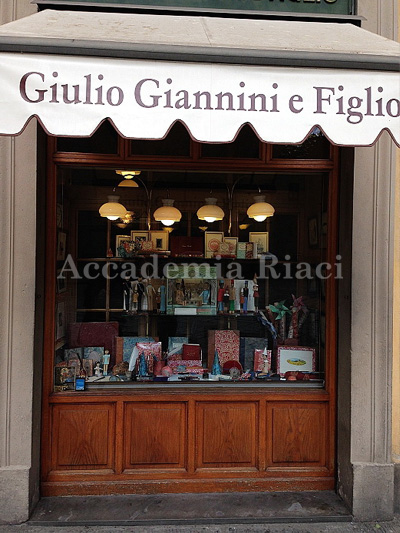 今週のart visitはフィレンツエで有名な手作り紙の老舗に見学です。

這周的art visit是去參觀翡冷翠有名的手工紙老店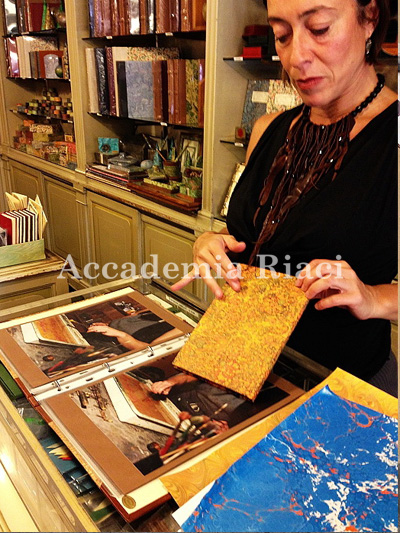 手作り紙の職人さんはどうやって一枚の紙に模様をデザインすると製法を説明しています。

手工紙的工匠正在說明如何在一張紙上設計圖案跟製作方法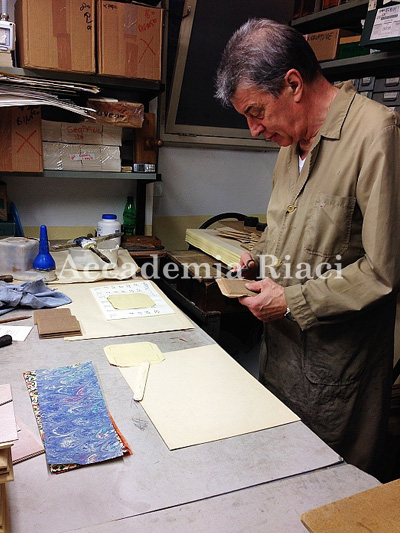 職人さんは今いろんな商品に手作りの紙を使って作業しています。

老師傅正在利用手工紙做出不同的商品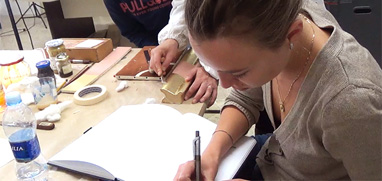 At Accademia Riaci, we are recruiting Course Reporters from our students. The students who are chosen to become Course Reporters are given 10 % of the tuition as their scholarship fee.
The Reporters who have submitted excellent reports will have his or her profile posted on our school website for the next 5 years as an alumnae and will be able to connect with their business chancesafter their graduation.