Up-to-date report from one of our students!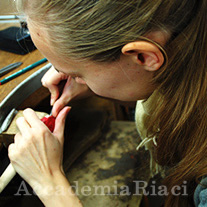 She completed her BA degree in Fine Arts in 2011. Having studied sculpture, photographing, stone cutting, lost wax casting,electroforming and contemporary jewellery, she decided to follow her interest and focus on more traditional goldsmithing techniques. She came to Florence, the most famous city of art and craftmanship in Italy, to study jewelry making and also attended to courses specialized in hand engraving and Florentine fret saw piercing with highly skilled rofessors.
Jun. 05, 2014 | Posted in Jewelry Making, Jewelry, Blog, Student Reports | Tags: Jewelry Making, S.K. | Language:


Reporter: S.K. | Course: Jewelry Making Course
To read the previous parts of this report, click on the following links.

1. This month I continued working with the ring with galleria that I started last month.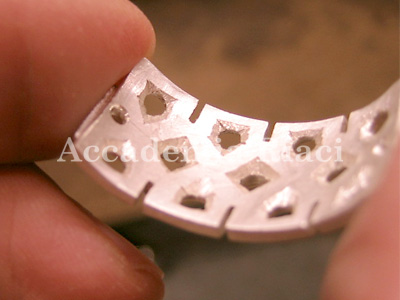 2. I made an aggiornatura on the backside to give more light to the stones.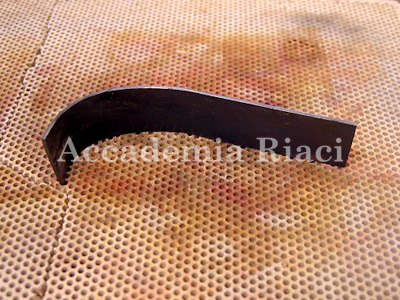 3. I fused a silverplate, passed it in the rolling mill to make it the right thickness and annealed it to make it softer to bend.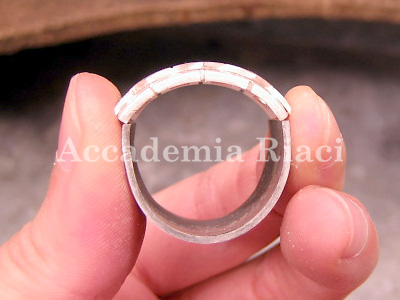 4. Then I bended it to fit to the top part of the ring.

5. I passed the two parts with emery paper to make the seam to fit better for soldering.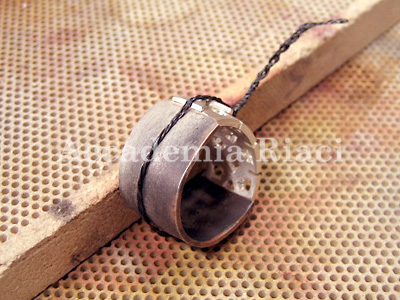 6. The parts tied together with iron wire for soldering.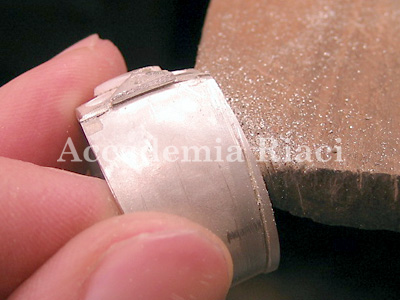 7. After soldering I saw out a piece from both sides to give the ring a nice shape that gets narrow when going down.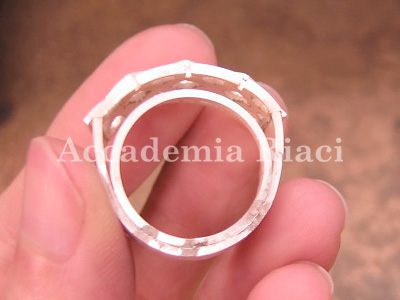 8. I soldered the inner rings inside on both sides.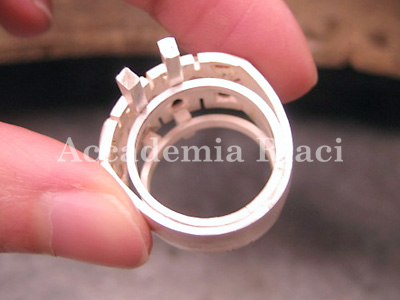 9. Then I started to solder the bars in between. First I soldered the central ones. At this point I let them be longer than what needed.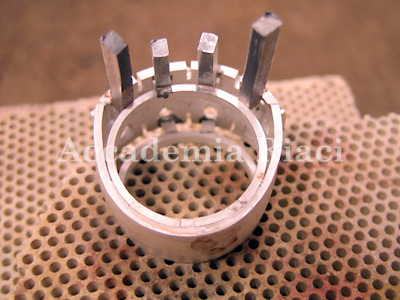 10. And then I soldered the bars on the sides.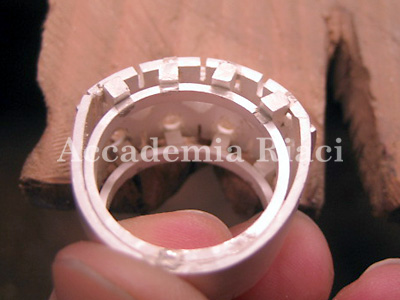 11. Here all the 8 bars are soldered.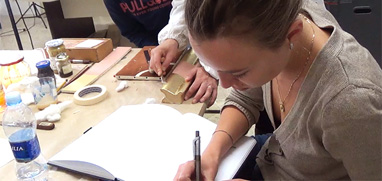 At Accademia Riaci, we are recruiting Course Reporters from our students. The students who are chosen to become Course Reporters are given 10 % of the tuition as their scholarship fee.
The Reporters who have submitted excellent reports will have his or her profile posted on our school website for the next 5 years as an alumnae and will be able to connect with their business chancesafter their graduation.