Up-to-date report from one of our students!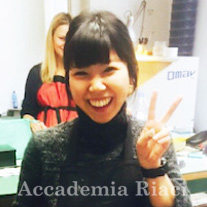 Reporter
Shuri Matsunaka
Nationality: Japan
Course: Shoe Making
Program: Art Short Course
Period: (Sept. 01,2015-) Mar. 21,2016- July 15, 2016
大学時代にファッションデザインを勉強し、その後5年間社会人を経験したのち、靴作りを勉教する為にアカデミアリアチへ。
日本での靴作りの経験は無く、去年の9月から7ヶ月間のショートコースをスタート。
基礎からオリジナルデザインのシューズ制作まで学んだのち、さらに技術を学ぶ為延長。
Jul. 25, 2016 | Posted in Blog, Shoe Making & Shoe Design , Student Reports | Tags:Shuri Matsunaka, Shoe Making/Design | Language:


Reporter: Shuri Matsunaka | Course: Shoe Making/Design
今週のブランド街のショーウィンドウ
今は35度を越える暑さですが、ハイブランド街ではショーウィンドウは秋冬コレクションの新作を展示が始まっています。
前回のトレンド分析でも書いたとうり、今期もスニーカーブームが続き、スニーカーの展開をしているお店が多く見られています。
それに加えて、パンプスやショートブーツが秋冬のシューズですが、PRADAでは、プラットフォームの重厚感のあるサンダルを展開し、 素材をベルベット調やスエードの秋素材を使い、ソックス合わせでボディに着せていました。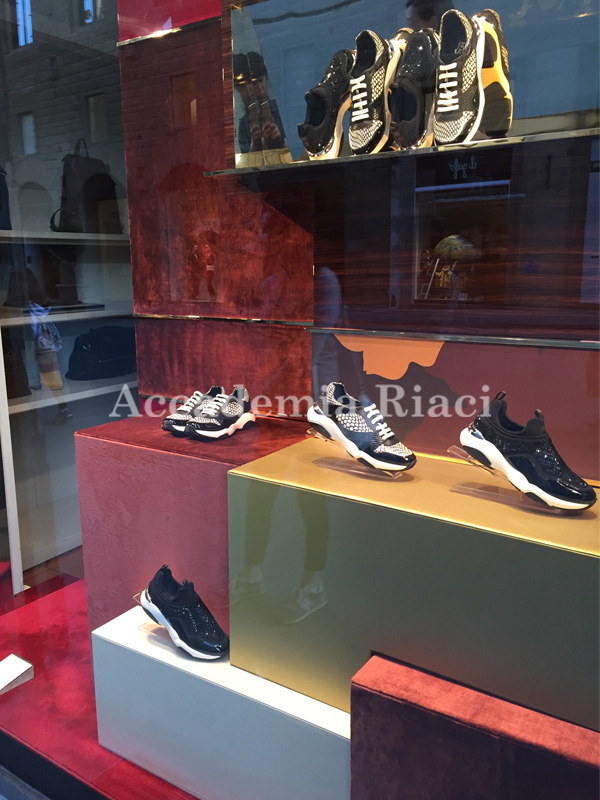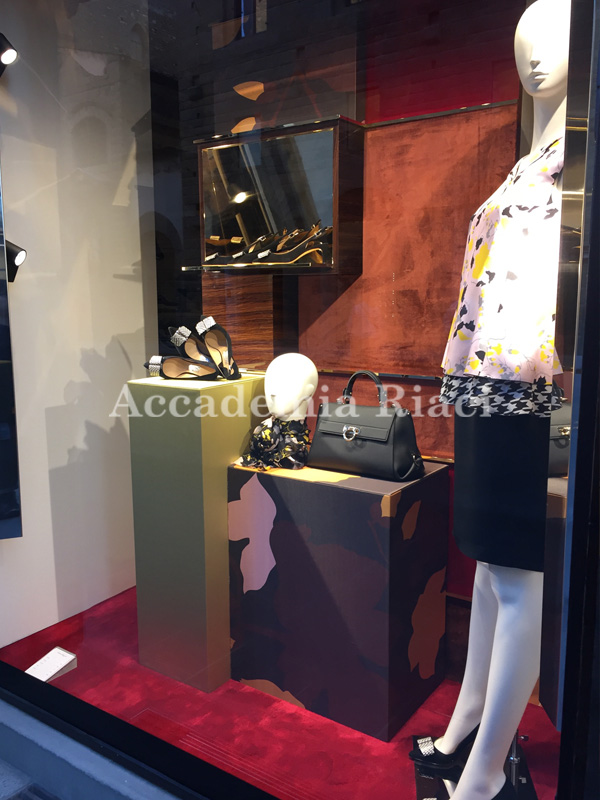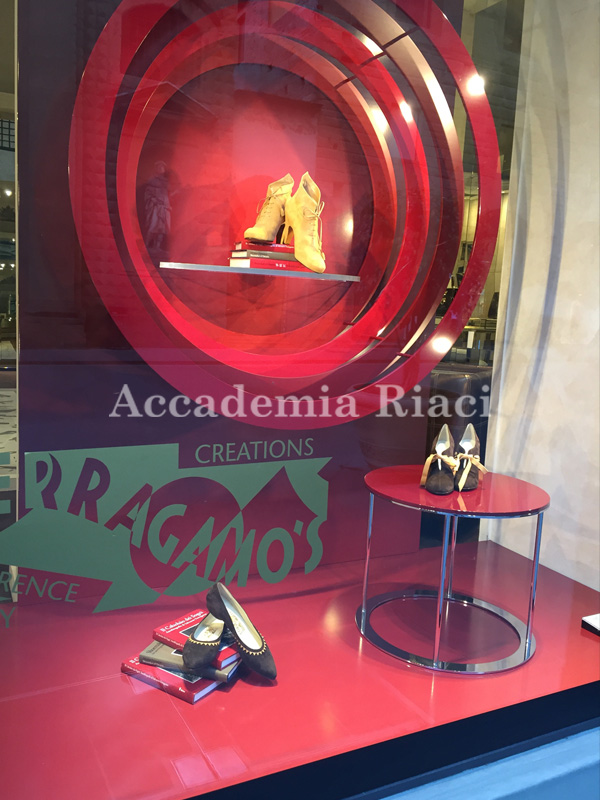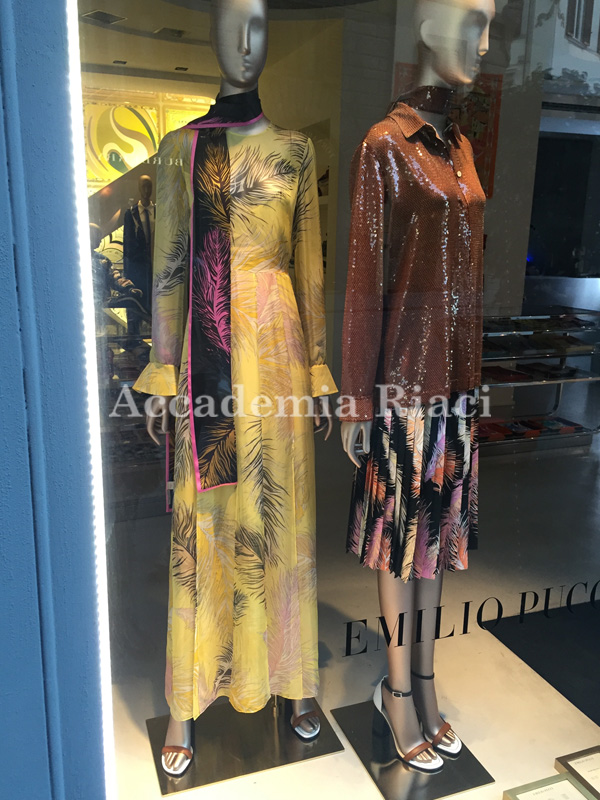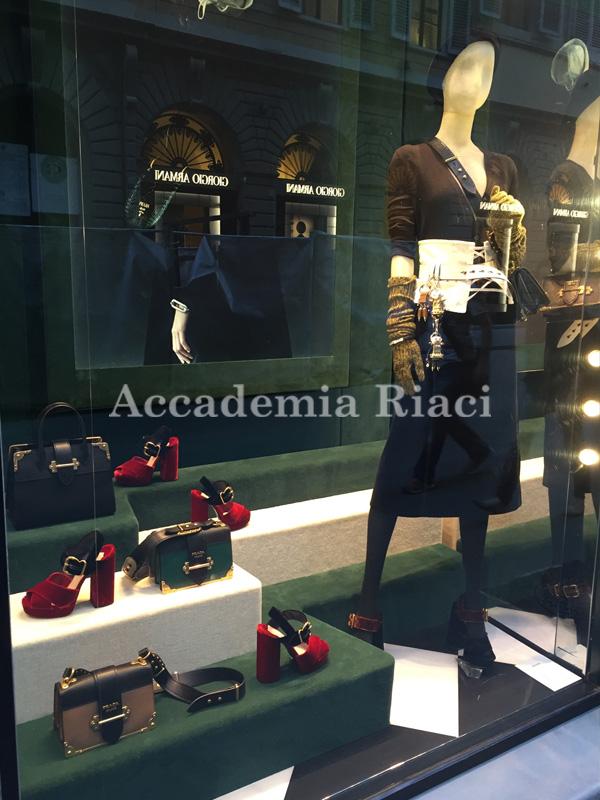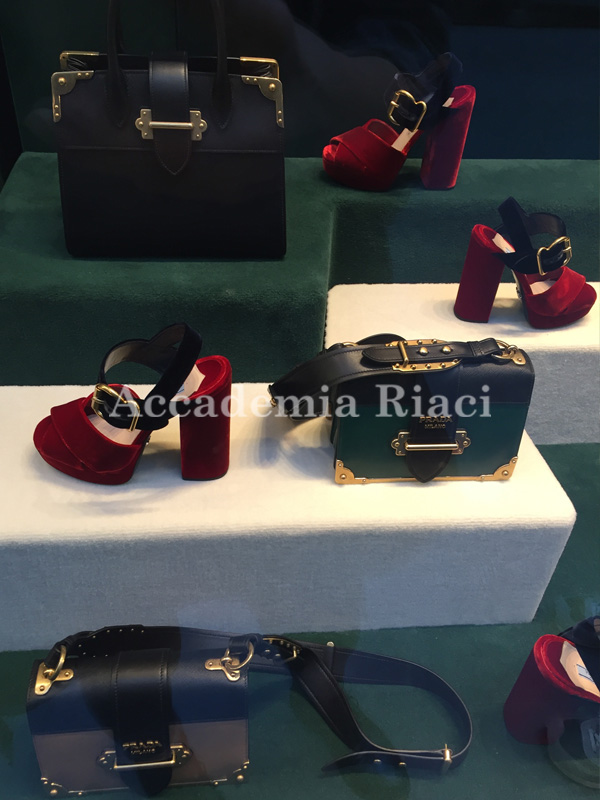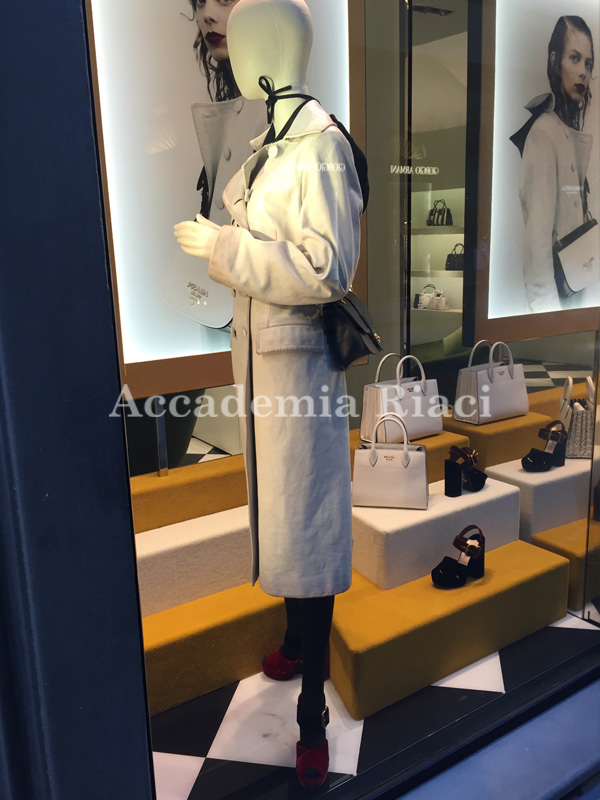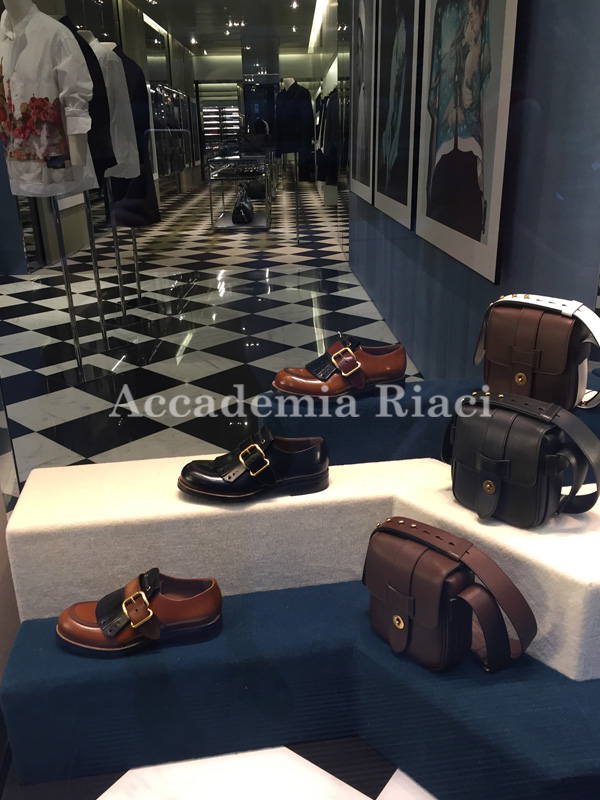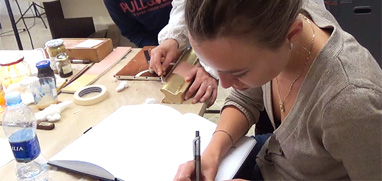 At Accademia Riaci, we are recruiting Course Reporters from our students. The students who are chosen to become Course Reporters are given 10 % of the tuition as their scholarship fee.
The Reporters who have submitted excellent reports will have his or her profile posted on our school website for the next 5 years as an alumnae and will be able to connect with their business chancesafter their graduation.