Up-to-date report from one of our students!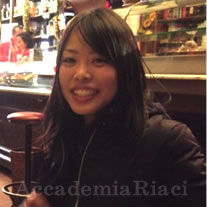 2014年9月から2015年4月まで、バッグメイキングについて学びます。
カバンの基礎やフィレンツェの様子など、写真を通して皆さんに伝えていきたいと思います。よろしくお願いします。
Dec. 09, 2014 | Posted in Bag Making/Design, Blog, Living in Florence, Report Bag, Students Report | Tags: Bag Making, Yukari Nakai | Language:


Reporter: Yukari Nakai | Course: Bag Making Course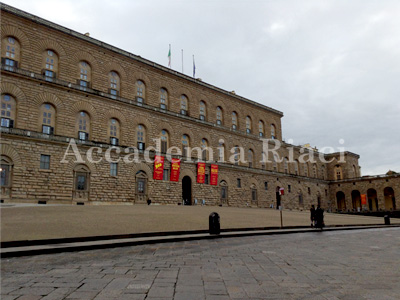 これはピッティ宮殿の前の広場です。
ルネサンス様式の宮殿です。
この美術館には、ラファエロ等の作品があります。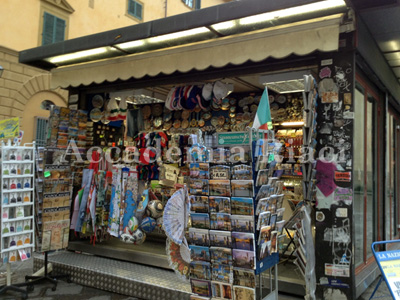 これは、edicolaです。新聞雑誌売店という意味です。
文字通り新聞等を買うことができますが、お土産も買うことができます。
その他、携帯をチャージするカード等も売っています。
edicolaは、至る所にあります。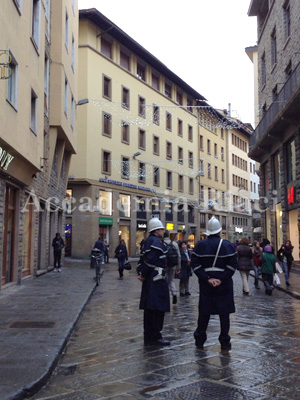 街中を歩いている途中に警察官を見かけたので、写真を撮りました。
日本とは全く制服が異なります。
中心地では、必ず見回りをしています。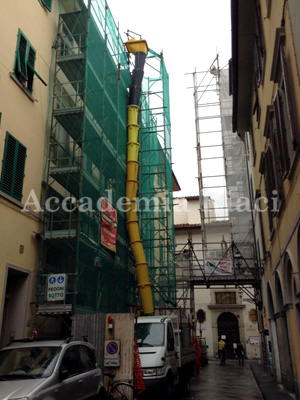 これは、建物を修復している様子です。
この黄色いものは、大きなバケツです。
バケツの底をくり抜いて連結させ、上から下に物を捨てます。
日本では見たことがない光景です。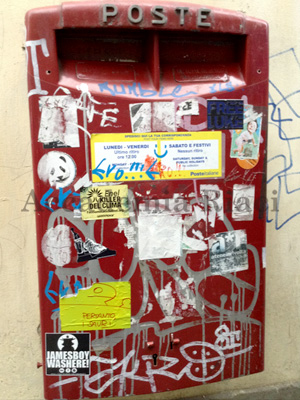 日本と同様、郵便ポストは赤色です。
投函口が2つあり、左側は地域内、右側は地域外です。
なので、日本に手紙を出すときは右側に投函します。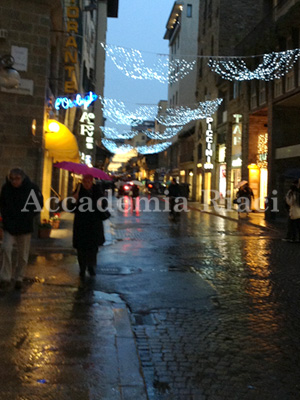 これは、ヴェッキオ橋を渡る前の道です。
この道だけではなく、街全体がイルミネーションで光輝いています。
もちろんお店もクリスマスの飾りつけがされています。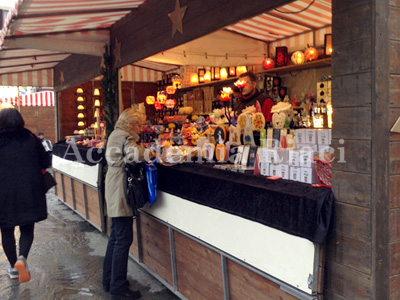 これは、サンタ・クローチェ広場です。
食べ物や服、クリスマスのデコレーション、海外の食品等が販売されています。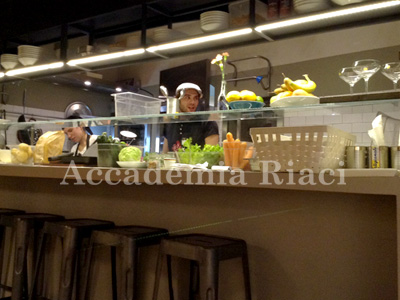 ここは、私の好きなカフェです。
写真にも写っていますが、新鮮な野菜を使っています。
イタリアは野菜や果物等が日本に比べ安いです。
安いだけではなく、味もしっかりしているので美味しいです。

私が作っている鞄の一部です。
同じ力で編まなければ、形が歪になってしまいます。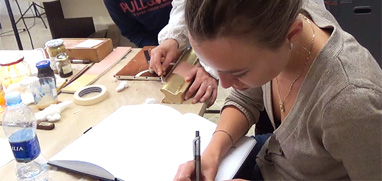 At Accademia Riaci, we are recruiting Course Reporters from our students. The students who are chosen to become Course Reporters are given 10 % of the tuition as their scholarship fee.
The Reporters who have submitted excellent reports will have his or her profile posted on our school website for the next 5 years as an alumnae and will be able to connect with their business chancesafter their graduation.