Accademia Riaci
Student Reports
Read all class reports from our students!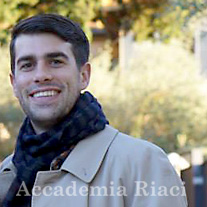 Reporter
Francis Waplinger
Country: U.S.A.
Course: Shoemaking
Assistant
Mr. Waplinger began his training in Italy in 2014 under the tutelage of Accademia Riaci's maestro Angelo Imperatrice, followed by an apprenticeship with famed Florentine shoemaker Roberto Ugolini.
Feb. 26, 2015 | Posted in Reports, Shoemaking , Assistant Reporter | Tags:Francis Waplinger, ShoemakingReporter: Francis Waplinger | Course: Shoemaking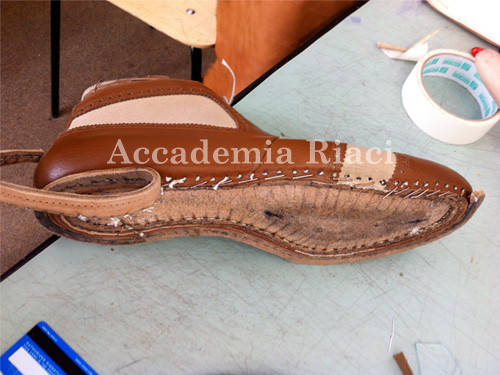 Unfortunately, this week I had to take two steps backwards with my boots. On four of the stitches in the welting, I placed them too far on the outside of the shoe, thus compromising the integrity of the welt. So this image shows a progress shot of me taking the welting off. Once the welting and thread is fully removed, I will try the welting for a second time. The good news is, usually if there is a mistake made in the shoemaking process there is usually a remedy for it that does not compromise the finished shoe.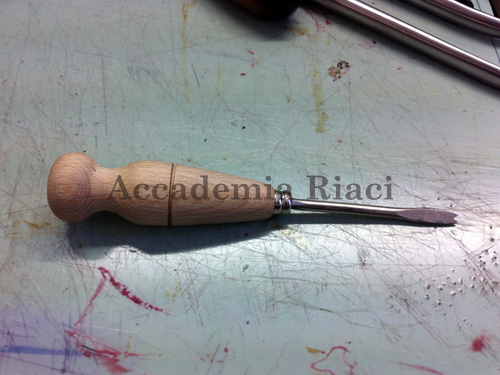 This is a home-made tool to mark the length of the sole stitching. One half is an old screwdriver and the other half is a new wooden handle which I combined.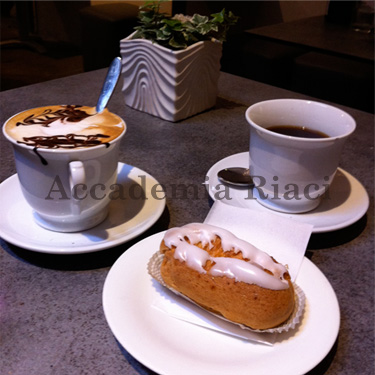 A mid-afternoon treat at Cafe Giacosa in Palazzo Strozzi. Yum!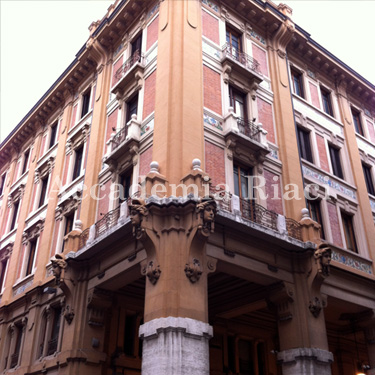 Interesting architectural details on the façade of this building, near Piazza Della Repubplica. I really like the women's faces protruding from the columns.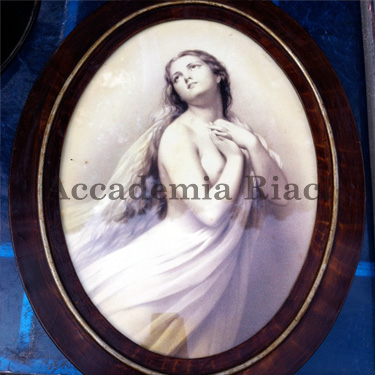 A lovely drawing and frame at an antique market this weekend in Piazza Ciompi. It's very inspiring always being surrounded by beautiful art, antiques, and architecture in Florence!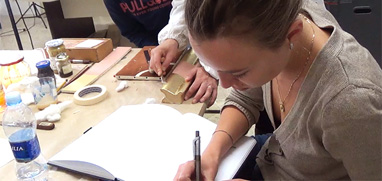 At Accademia Riaci, we are recruiting Course Reporters from our students. The students who are chosen to become Course Reporters are given 10 % of the tuition as their scholarship fee.
The Reporters who have submitted excellent reports will have his or her profile posted on our school website for the next 5 years as an alumnae and will be able to connect with their business chancesafter their graduation.