Accademia Riaci
Students' Blog
Up-to-date report from one of our students!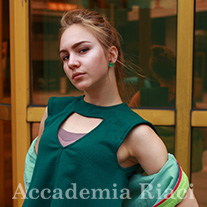 Reporter
Margarita KOKOVINA
Nationality: Russian
Course: Fashion Design
Program: Art Short Course
Period: Sep. 2, 2019 - Sep. 13, 2019
I am studying Fashion Design (bachelor course) at the "Russian State University" named by Aleksey Kosygin. I believe I have a lot of skills and knowledge not only in the sphere of drawing and painting but also in building a good technological process, sew and decorate it by myself. This year I attended several shoemaking courses in my country and also Master Classes ("Giovanny Ottonello", "Iilko Murero", and "Kobi Levi"). In my opinion, a good fashion designer should do accessories for his garments that's why I am studying doing bags, hats, jewelry and other important goods for overalls. I practice a lot of different fashion weeks and shows like a model, volunteer or organizer. I can communicate easily with different people and this work is appropriate and exciting to me.
Oct. 11, 2019 | Posted in Uncategorized , Student ReporterProfile | Tags:Margarita Kokovina, Fashion Design | Language:


Reporter: Margarita KOKOVINA | Course: Fashion Design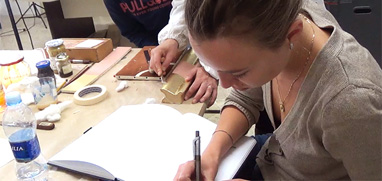 At Accademia Riaci, we are recruiting Course Reporters from our students. The students who are chosen to become Course Reporters are given 10 % of the tuition as their scholarship fee.
The Reporters who have submitted excellent reports will have his or her profile posted on our school website for the next 5 years as an alumnae and will be able to connect with their business chancesafter their graduation.