Accademia Riaci
Student Reports
Read all class reports from our students!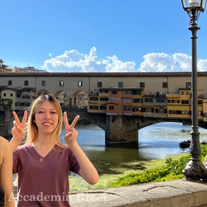 Reporter
H.N.
Country: Japan
Course: Painting and Drawing
Program: Summer Course
Period: Sep 5, 2022 – Sep 30, 2022
🇬🇧 I am looking for a tattoo and jagua tattoo (fake tattoo) job. In Japan, there are more negative opinions about tattoos than in other countries, and there are not many people who get tattoos due to the strict restrictions on tattooing and the price. However, when I visited Italy this summer and saw many people, including tourists, with tattoos on their skin, I was very excited and at the same time felt that people were as fascinated by tattoos as much as I was. I was happy to know that This time I came to learn the basic techniques of art. From now on, I would like to help people live freely through tattoos and jagua tattoo work.
🇯🇵 タトゥーとジャグアタトゥー(フェイクタトゥー)の仕事を目指しています。 日本ではタトゥーに対するネガティブな意見が他国に比べて多く、施術時の制約が厳しいことや価格も相まってタトゥーを入れる人は多くありません。 ですがこの夏イタリアに訪れ、旅行客の方を含めて多くの人がタトゥーを肌にいれている姿を見て、とてもワクワクすると同時に、人々が自分と同じようにタトゥーに魅力があると感じていることを知り嬉しく思いました。 今回はアートの基本的な技法を学びに来ました。 今後はタトゥーとジャグアタトゥーの仕事を通して、皆が自由に生きていくための力になりたいと考えています。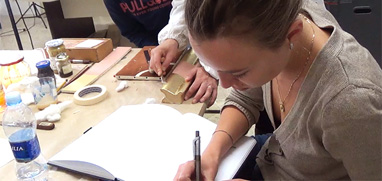 At Accademia Riaci, we are recruiting Course Reporters from our students. The students who are chosen to become Course Reporters are given 10 % of the tuition as their scholarship fee.
The Reporters who have submitted excellent reports will have his or her profile posted on our school website for the next 5 years as an alumnae and will be able to connect with their business chancesafter their graduation.