Accademia Riaci
Students' Blog
Up-to-date report from one of our students!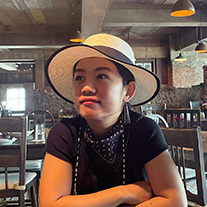 Reporter
GAIN - Natthanan Vatthanasangpan
Nationlity: Thailand
Course: Bag Design
Program: One Year Course
Period: May. 3, 2021 - Dec. 10, 2021
Based on my journey experiences, bag is like mobile home for me. It always represents people choices and selections which are necessary things in their everyday life. Since I have been worked as designer for many years, this is the perfect time to improve my two-dimensional works to be something practical in concrete ways. Hereby, I choose bag to be as my product which I hope it could be something extraordinary for people everyday life.
Jul. 07, 2021 | Posted in Uncategorized , Student ReporterProfile | Tags:GAIN Natthanan Vatthanasangpan, Bag Design | Language:


Reporter: GAIN - Natthanan Vatthanasangpan | Course: Bag Design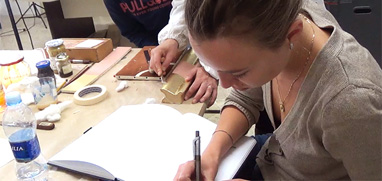 At Accademia Riaci, we are recruiting Course Reporters from our students. The students who are chosen to become Course Reporters are given 10 % of the tuition as their scholarship fee.
The Reporters who have submitted excellent reports will have his or her profile posted on our school website for the next 5 years as an alumnae and will be able to connect with their business chancesafter their graduation.