Accademia Riaci
Student Reports
Read all class reports from our students!
Reporter
A. W.
Country: Japan
Course: Italian Home Cooking
Program: Summer Course
Period: Sep 11, 2023 – Sep 30, 2023
I couldn't forget the trip to Italy that I did when I was a student, so I decided to take advantage of my retirement to study abroad for a short period of time. I chose the home cooking class because I love cooking and eating. I hope that while learning about the dishes that Italian people usually eat at home, I can also experience the dishes of restaurants outside and learn a little bit about food culture. 学生の頃に旅費を貯めて訪れたイタリアが忘れられず、今回、退職をきっかけに短期留学をすることにしました。料理と食べることが好きなので、家庭料理コースを選択しました。イタリアの人々が普段家庭で食べている料理を学びながら、外のお店の料理にも触れ、食文化を少しでも学べたらいいなと思っています。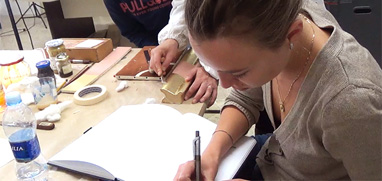 At Accademia Riaci, we are recruiting Course Reporters from our students. The students who are chosen to become Course Reporters are given 10 % of the tuition as their scholarship fee.
The Reporters who have submitted excellent reports will have his or her profile posted on our school website for the next 5 years as an alumnae and will be able to connect with their business chancesafter their graduation.