Up-to-date report from one of our students!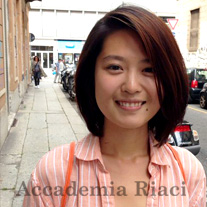 Jun. 08, 2015 | Posted in Jewelry Making, Jewelry, Blog, Student Reports | Tags: Jewelry Making, Yihan ZHANG | Language:



Reporter: Yihan ZHANG | Course: Jewelry Making Course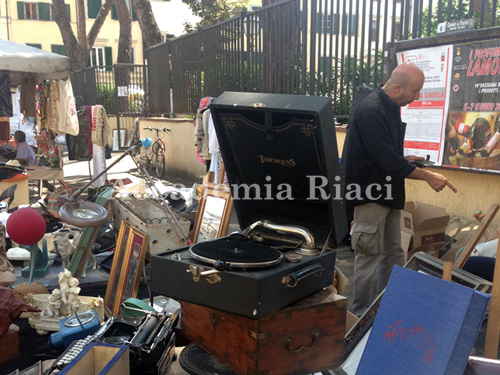 This week the antique market started again, around the Santa croce area every month. It is really impressive!

这周复古市集又开始啦, 每月的月末都在圣十字广场附近。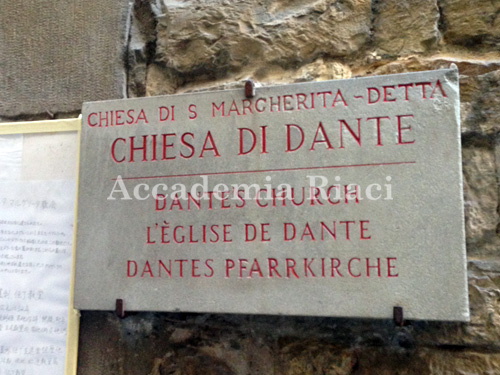 At weekend, I walked around the city and found an interesting secret church — chiesa di Dante.

周末在城区路坚挺闲逛,我偶遇了一间秘密教堂—- 但丁教堂。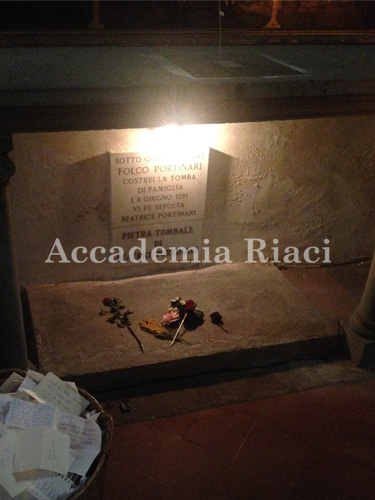 This Church recorded a sad love story about the giant Dante and his muse Beatrice. Inside the Church, you can find the tombs of her and Dante's wife.

这个教堂记载了关于但丁与他的穆斯女神贝雅特丽奇的悲伤爱情故事,在教堂里面你可以找到贝雅特丽奇与但丁妻子的坟墓。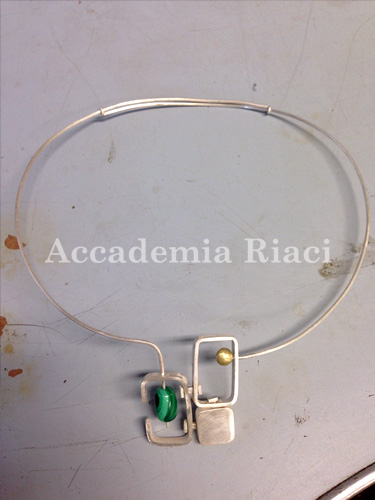 Continued with my necklace, I soldered the chain with the pendant part together, and finished the back link structure.

这周继续制作我设计的项链,我把主体与项圈焊接成功后,完成了项圈开合部分的链接设计。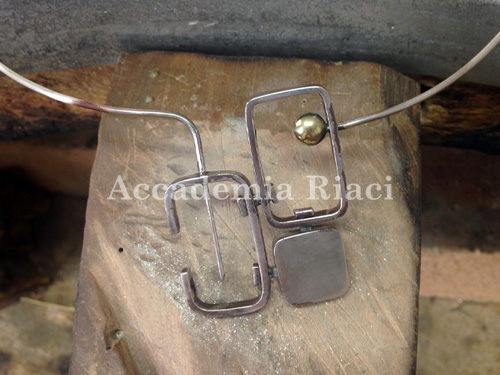 I polished the whole details. I have to admit it was quite hard to polish the necklace, even it looks like a simple work.

我抛光好项链的所有部分。虽然它看起来不难但是做起来确实很难并也要小心谨慎。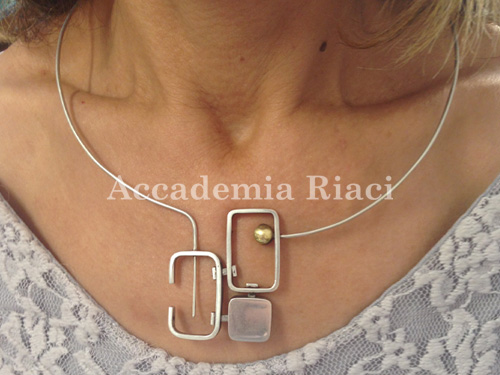 My interpreter Marry helped me with trying the final shape, the bead still didn't fix yet (in photo).

我的英语翻译Marry帮我试戴并调整项圈的形状,图中我还没有把最后的珠子组装上去。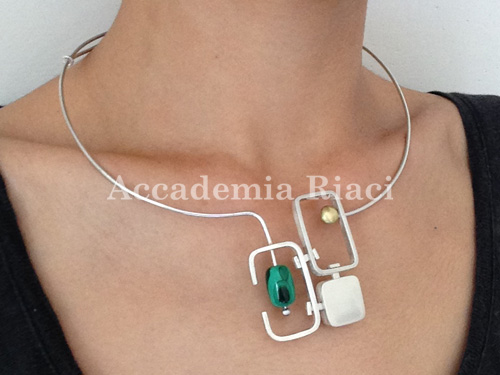 I put the bead on and solder the support silver ball with electric welding machine. Then a new design finished!

我把珠子放上项链并用冷焊(电子焊枪)焊接好了拖住珠子的银球。新设计完成!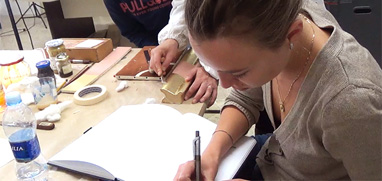 At Accademia Riaci, we are recruiting Course Reporters from our students. The students who are chosen to become Course Reporters are given 10 % of the tuition as their scholarship fee.
The Reporters who have submitted excellent reports will have his or her profile posted on our school website for the next 5 years as an alumnae and will be able to connect with their business chancesafter their graduation.