Up-to-date report from one of our students!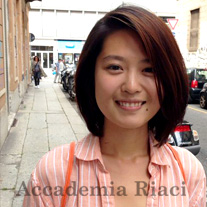 Apr. 06, 2015 | Posted in Jewelry Making, Jewelry, Blog, Student Reports | Tags: Jewelry Making, Yihan ZHANG | Language:



Reporter: Yihan ZHANG | Course: Jewelry Making Course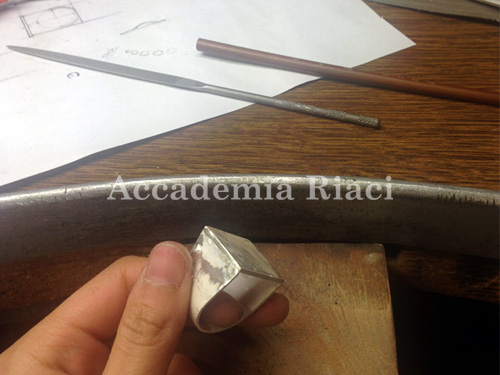 Continuing with the silver ring, I soldered the top square and the U shape semicircle side together.

这周继续制作四面体戒指,我把戒指的U型面和顶部的方块焊接在了一起。他们需要完全吻合。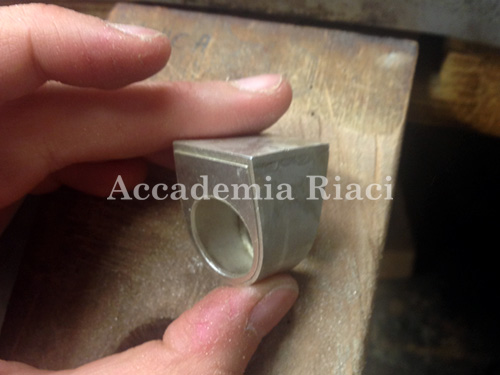 The difficult part of this ring is to measure another 2 tilt sides on the silver plank. They should be 100% match the U shape hole.

最难的部分是制作另外两个倾斜的侧面。他们要100% 匹配U型孔洞,尽量不留一丝缝隙。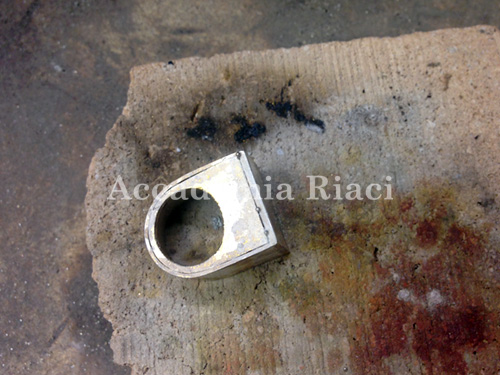 When I finished the 2 sides, I soldered these 2 parts on the U shape separately. It is important to make sure the solder was totally inside the middle gap.

当我切割好两边的银后,我将他们与主体焊接在一起。确保焊银完全进入中间的缝隙非常重要。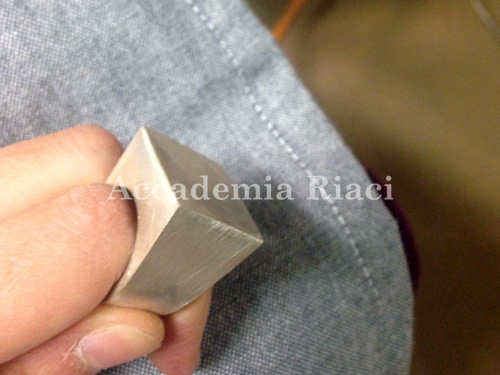 As usual, I polished all the sides of this silver ring. First with the files, then with sand papers and polishing machine.

像往常一样, 我打磨了这个即将完成的戒指的所有面,先用锉刀和砂纸,最后使用抛光机。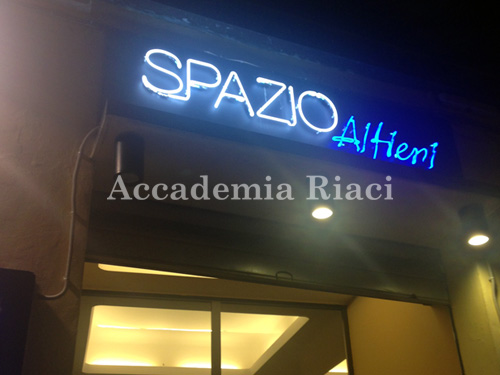 My friends came this week for visiting the historical Firenze architectures. In the evening, we went to an interesting cinema around my apartment.

这周我朋友来访,我们在下午去了一家很有意思的电影院。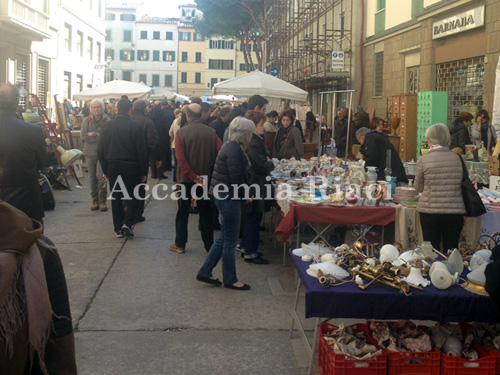 I found an amazing market around the center place of Firenze, looks like just on time for each month.

我遇到了一个非常有趣神奇的市集,看起来很像每月只有一次的流动市集。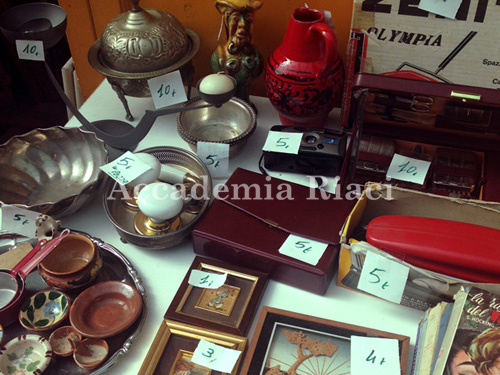 In this fantastic market, I collected variety of colorful stones for the jewelries I can make in the future.The antiques there is also amazing.

在这个市集中我买了一些色彩斑斓的石头,也是为了将来要做的首饰。那里的古董产品也非常迷人。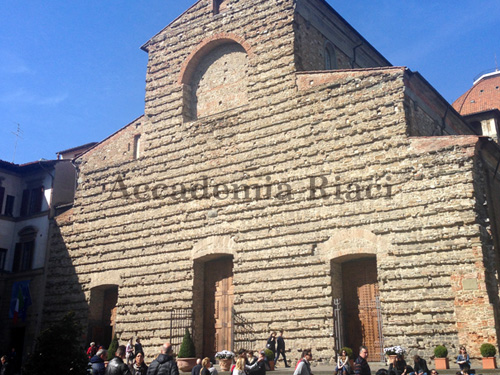 Sunny day is always making people happy.

阳光灿烂的日子总是让人很开心。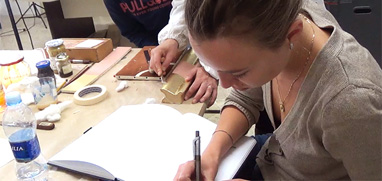 At Accademia Riaci, we are recruiting Course Reporters from our students. The students who are chosen to become Course Reporters are given 10 % of the tuition as their scholarship fee.
The Reporters who have submitted excellent reports will have his or her profile posted on our school website for the next 5 years as an alumnae and will be able to connect with their business chancesafter their graduation.