Up-to-date report from one of our students!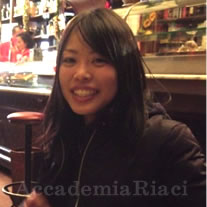 2014年9月から2015年4月まで、バッグメイキングについて学びます。
カバンの基礎やフィレンツェの様子など、写真を通して皆さんに伝えていきたいと思います。よろしくお願いします。
Oct. 13, 2014 | Posted in Blog, Report Bag, Student Reports, Bag Making & Leather Arts | Tags: Bag Making, Yukari Nakai | Language:

Reporter: Yukari Nakai | Course: Bag Making Course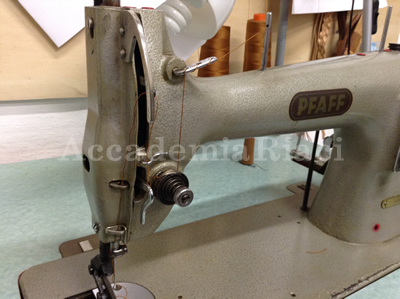 これは、私たちが使用しているミシンです。
洋裁用に比べて革など分厚い生地を縫うので、糸も針も太く頑丈にできています。
糸は綿とポリエステルの二種類があります。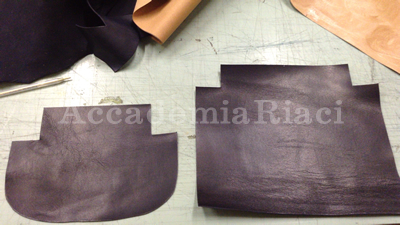 上の写真は、ポケットの元となる材料です。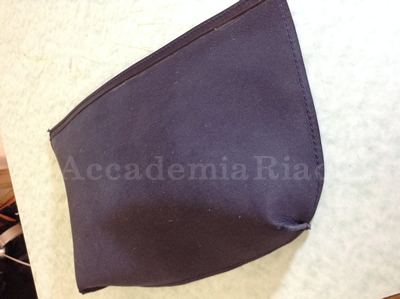 私はポケットを縫うのは簡単だと思っていたのですが、実際はすごく細かい作業が多いことが わかりました。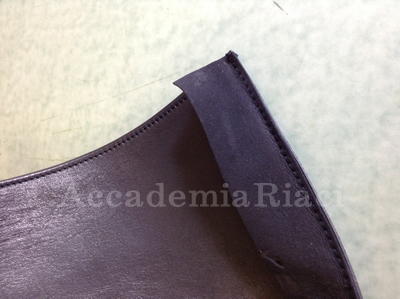 シンプルなデザインほど、難しいです。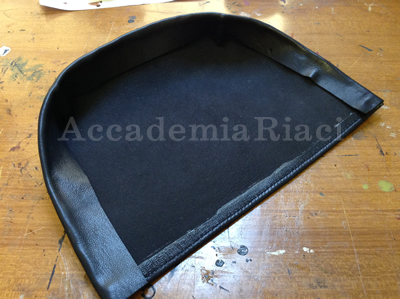 この二枚の写真は、ポケットの物を入れるところのパーツです。(1)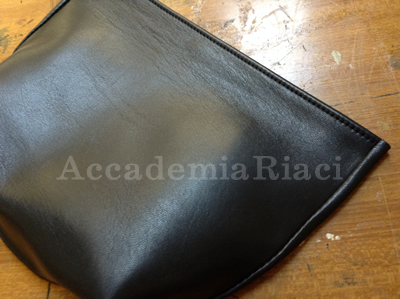 (2)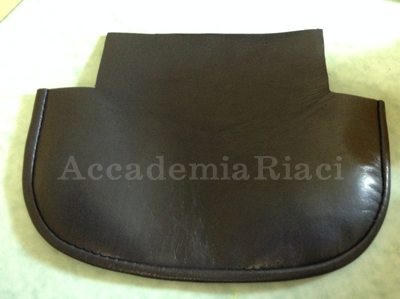 下の写真は、ポケットの蓋の部分です。
この二つを組み合わせて、カバン本体に縫い付けていきます。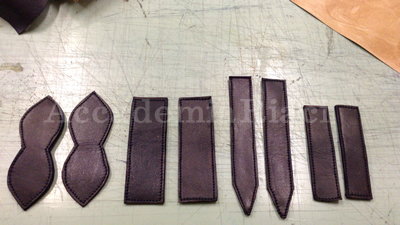 これらは、ポケットを閉めるときのパーツです。
改めて、直線に縫うことの難しさを知りました。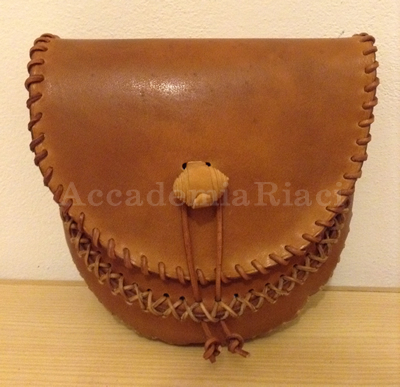 これは、手縫いの授業の作品です。
私は、金属(留め具)を使わずに全て革で作りたかったので、
このようなデザインにしました。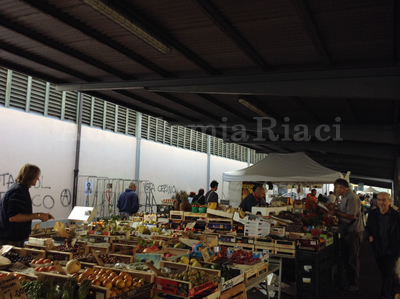 朝市の様子です。
果物や野菜、服、日用品など全てが手に入ります。
この広場だけでなく、色々なところで開催しています。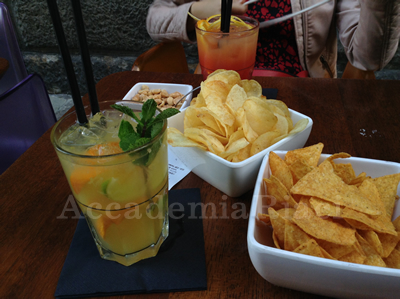 アペリティーボの様子です。
大体18:30~19:00頃から始まります。
お酒を一杯頼むと、おつまみが出てくるところや、ご飯が食べ放題のところもあります。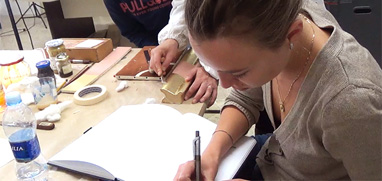 At Accademia Riaci, we are recruiting Course Reporters from our students. The students who are chosen to become Course Reporters are given 10 % of the tuition as their scholarship fee.
The Reporters who have submitted excellent reports will have his or her profile posted on our school website for the next 5 years as an alumnae and will be able to connect with their business chancesafter their graduation.