Up-to-date report from one of our students!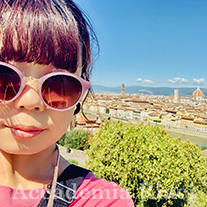 Reporter
Taeko MATSUMOTO
Nationality: Japanese
Course: Ceramics
Program: Summer Course
Period: Sep. 2, 2019 - Sep. 27, 2019
陶芸は日本の陶芸教室で3年ほど経験しています。彫刻的な立体作品を作っている時が一番好きです。いつも時間をかけて丁寧に作ろうとし過ぎてしまうので、イタリアの文化や人達に触れ、カラフルで大らかな作品を作れるようになりたいです。イタリアと日本の技法の違いや似ているところを学んで、自分の作品に合っているものを吸収して、今後の作品に繋げていきたいと思っています。イタリアで生活しながら陶芸に毎日集中できるのが楽しみです。
Oct. 11, 2019 | Posted in Uncategorized , Student ReportsProfile | Tags:Taeko MATSUMOTO, Ceramics | Language:


Reporter: Taeko MATSUMOTO | Course: Ceramics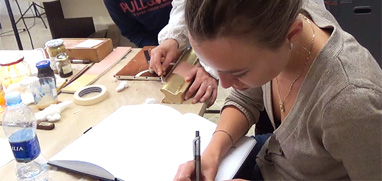 At Accademia Riaci, we are recruiting Course Reporters from our students. The students who are chosen to become Course Reporters are given 10 % of the tuition as their scholarship fee.
The Reporters who have submitted excellent reports will have his or her profile posted on our school website for the next 5 years as an alumnae and will be able to connect with their business chancesafter their graduation.