Business and Management
Courses
Arts Management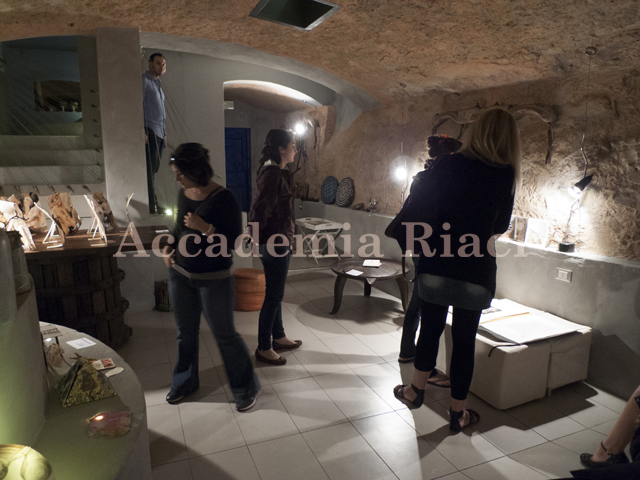 Cultural institutions are looking for capable managers with an understanding of the arts and business to head museums, theatre, cultural centers, and arts organizations.
The Master course in Arts Management trains the student to become arts administrators across performing and visual art disciplines.
The program blends the basic principles of administration along with an in-depth study of the cultural sector in the global economy.
Students will learn the phases of the cultural value profit chain (creation, production, distribution, consumption) and get the fundamentals of management theory (finances, organization, marketing, acquisition, project management, strategy, leadership, and communication), essential for running arts organizations.
Core lessons focus on: marketing, financial management of arts organizations, fundraising and Art Law.
The student, with the supervision of the academic advisor, determines the actual arrangement of the subjects taken. During academic advising, students will discuss with their advisor their proposed course schedule for the following semester.
After this course students have a global insight of arts management theories & practice and in cultural entrepreneurship, prepared to seek careers in areas such as development, public relations, artistic direction, arts education, and advocacy.
Design Management
Design Management teaches the business side of design, encompassing the operational aspects of managing teams of designers, as well as business decisions and strategies that create not only innovative products but also a culture of design at the corporate level.
In this master course, students analyze 5 main areas of design management: -Human resource and organization
-Marketing
-Development of new products
-Operations
-Financial and legal management
During the program, students will be given weekly assignments, to be completed individually. The tasks include: the creation of Org chart, cover letters, RFPs, project plan, as well as contract review, design brief, etc.
Students may be required to complete an internship before graduation.
Along with business-related subjects, students will explore advance applied design techniques, identifying, assessing and developing pertinent design concepts, through the usage of professional software.
A graduate degree in Design Management is essential to pursue a professional career as creative director, brand manager, design researcher, design department managers, etc.
Event Management
The Master Course in Event Management helps students develop the tools and business skills in law, finance, human resources and marketing that are pertinent to the events industry.
As companies push for more international business relations, the demand for event managers is expected to rise, making it one of the strong-growing professions in the global marketing industry of the next years.
Participants in this program will learn all stages in the events management process, through a variety of subjects. Event planning class will introduce them on how to conceptualize projects, sharing ideas with other students, while improving knowledge of accessible resources and vendors.
They will also acquire the foundation of event Logistics and Communications, that is, how to manage volunteers, caterers, sounds and light technicians, and other resources.
Focus is also placed on Fundraising and Sponsorship strategies, acquiring the necessary knowledge about submitting winning proposals, event marketing, securing sponsorship and donors, auction.
At the end of the program, students are expected to present their event projects – based on the precise parameters and assignments given during the course – completed with all necessary details concerning theme, budget, objectives, target, etc.
Restaurant Management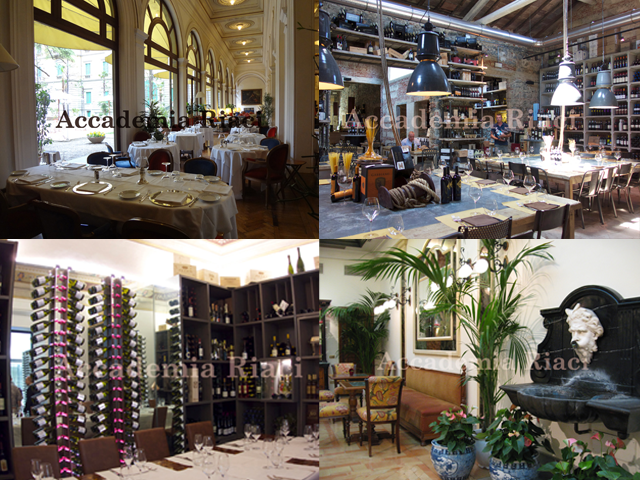 The Restaurant Management master course is designed to equip students with business skills to succeed in a wide variety of foodservice industry work settings, including owning your own business.
Students gain top-level hands-on experience, as they work in modern commercial kitchens, under the supervision of renowned culinary management professionals.
During the course, students will enjoy a comprehensive restaurant and retail management training, examining every phase of the food & beverage operations.
The core curriculum covers basic culinary arts, wine studies, menu planning and development, production need forecasting, service to customers. Besides, students are introduced to fundamental technical topics, including sanitation procedures, food preservation methods, principles of dietetics, inventory control and storage, methods of pricing and labor cost management.
Upon the completion of the course, students will obtain a diploma certificate of Professional School.
Successful graduates of our Master program can enter the professional world with confidence.
Academic Calendar
One-Year program
I. Sep 4, 2023 - Apr 19, 2024
II. Jan 8, 2024 - Jul 26, 2024
III. May 6, 2024 - Dec 13, 2024
IV. Sep 9, 2024 - Apr 18, 2025

Semester program

Fall 2023: Sep 4 - Dec 7, 2023
Spring 2024: Jan 8 - Apr 19, 2024
Summer 2024: May 6 - Jul 26, 2024
Fall 2024: Sep 9 - Dec 13, 2024

Language
With English interpreter


[contact-form-7 404 "Not Found"]