NEWS and Blog
Feb. 14, 2012 | Posted in Top Stories, Living in Florence | Tags:


Staff Blog≫

Sweet Chocolate Festival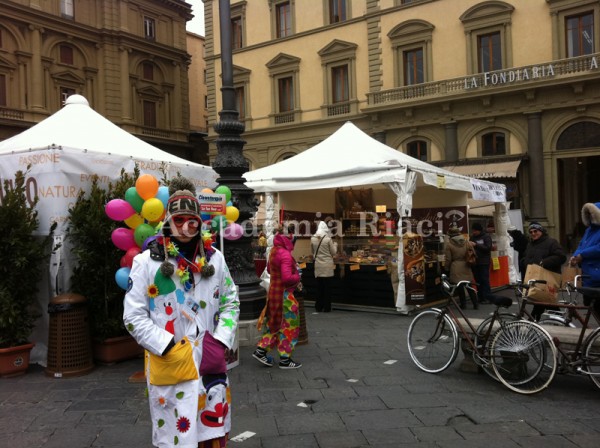 Hello, there. This is Emanuela from Accademia Riaci.
Today I would like to share with you this delicious idea of holding a Chocolate Festival in the center of Florence, Piazza della Repubblica.
In this cold season, a sweet bite of chocolate that gives you energy is exactly what you need! What is more, it is also the St. VALENTINE's day!
Surely, lovers will be passing this day, giving sweet gifts to each other.