Accademia Riaci
Students' Blog
Up-to-date report from one of our students!
Sep. 20, 2022 | Posted in Senza categoria , Student Reporter | Tags:Marina Tatshani Rabadon II (Philippines), Interior Design | Language:


Reporter: | Course: Interior Design
WEEK 11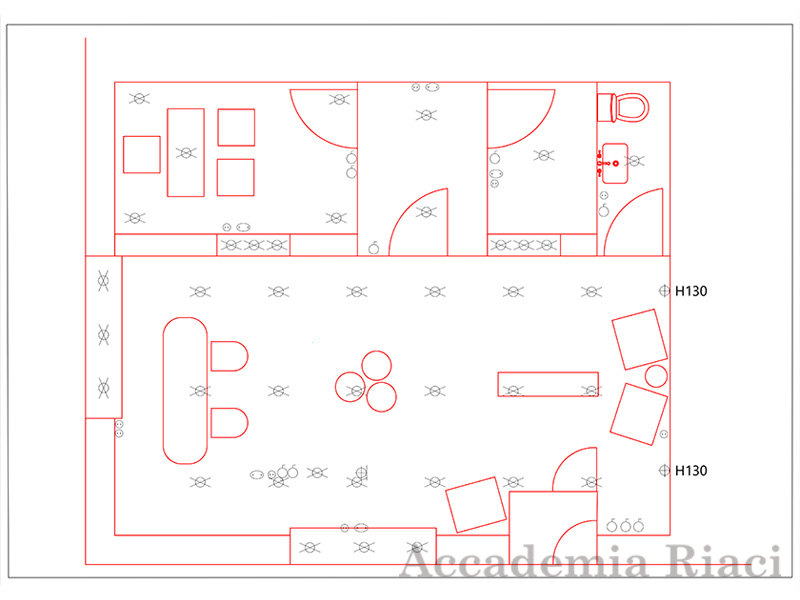 This week Professor Bicci asked me to make the electrical floor plan of the jewelry shop. We already discussed this before but this was my first initial attempt to make an actual drawing in which Professor said it needs some minor changes.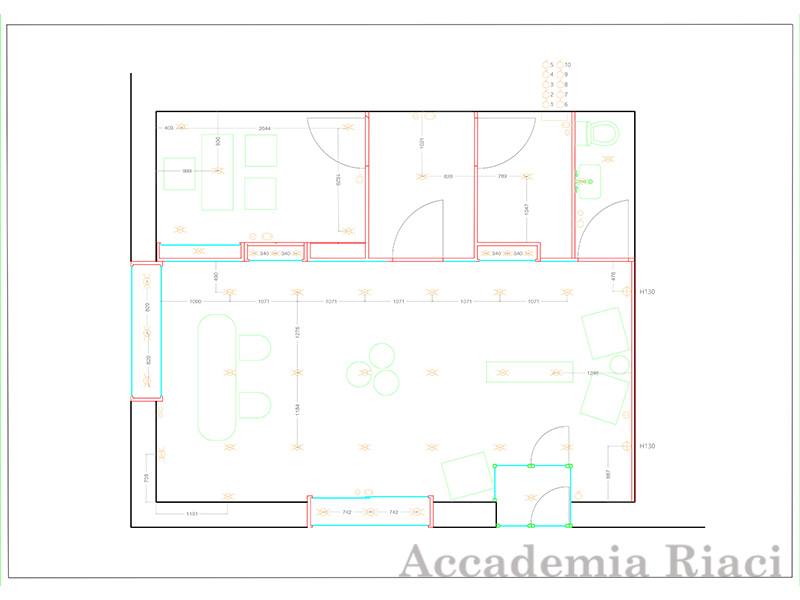 Here I have my revised electrical plan. Professor Bicci commented on my previous plan that the colors needs to be different. So I have red for the wooden walls, green for the furniture, cyan blue for crystal glass, and orange for the electrical wiring. I also made the outer wall in thick black.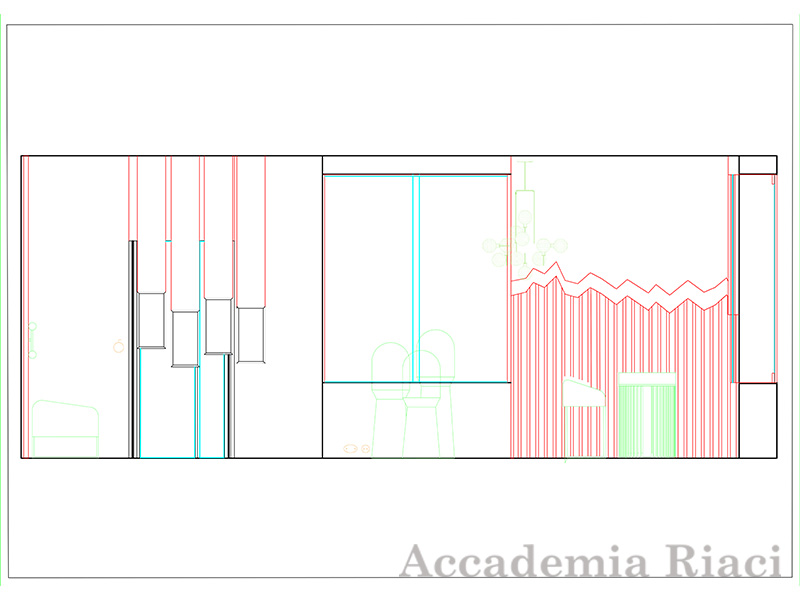 I moved on to my vertical drawing next. Professor Bicci commented that it needs some changes as he initially does not understand the drawing at first. It wasn't clear where the vertical cut was made.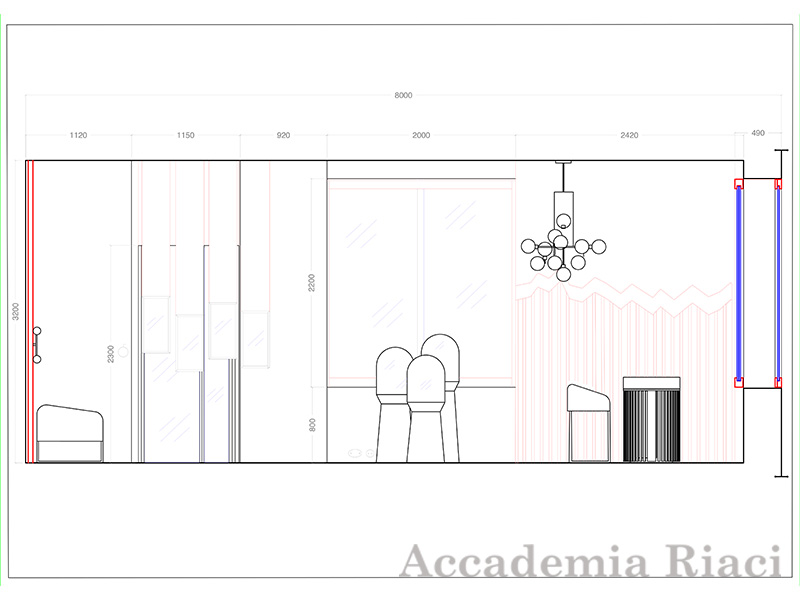 This is the revised vertical plan of the jewelry shop. I had the color red for the wood and dark blue for the crystal glass. Professor Bicci said this was much better and can easily be understood from the contractor's point of view.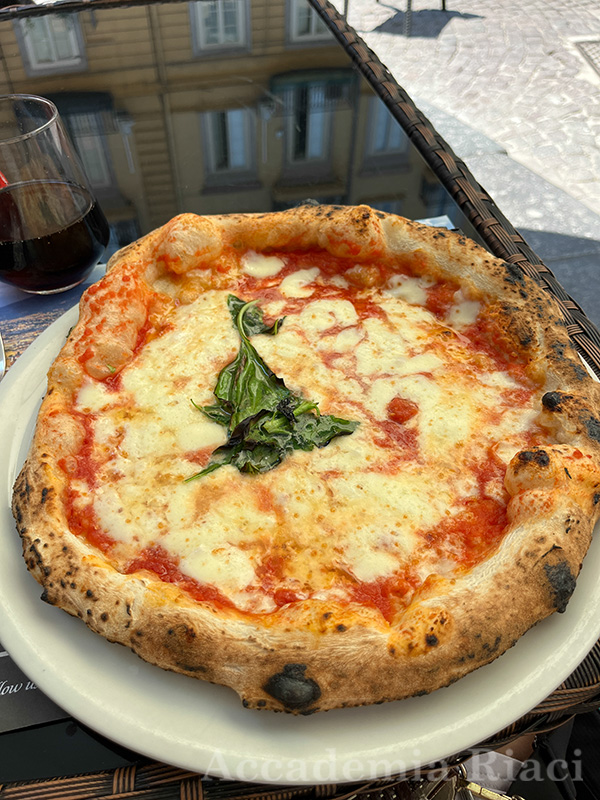 This week I took a 2hr train ride to Napoli to try the famous margherita pizza which originated there. I loved it so much, it was definitely the best pizza I have ever tried!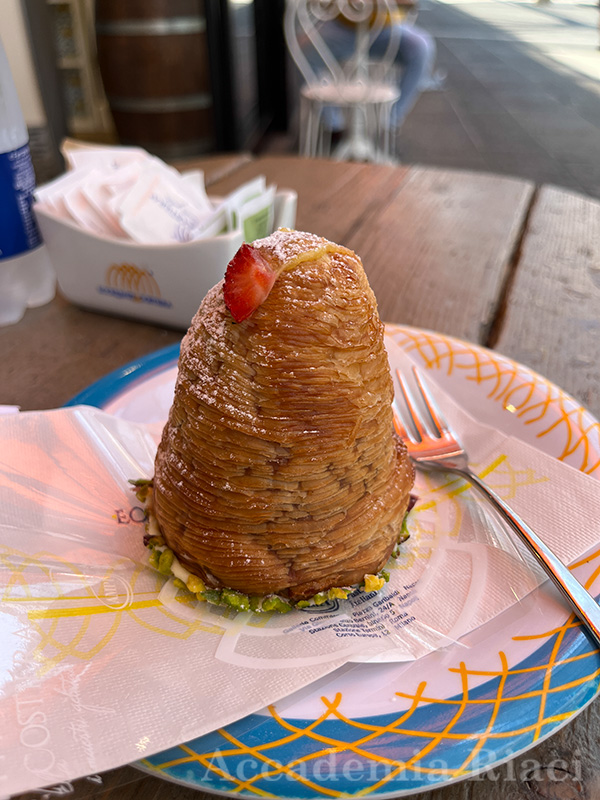 I had a few hours to spare in Napoli before I go back to Florence, my only agenda was to eat there so I had to have desserts. I found a pastry shop near the central terminal train station. It was a twist on two famous neopolitan desserts: sfogliatella and rum baba and it was filled with cream inside.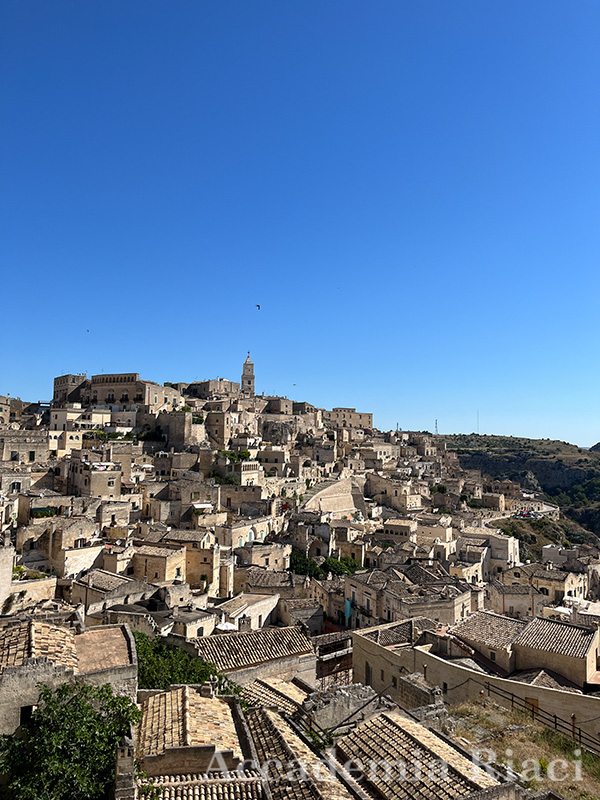 This week I also made a trip to south of Italy: Matera. I specifically love walking around Sassi di Matera as it was filled with so much history and has been there for a very long time.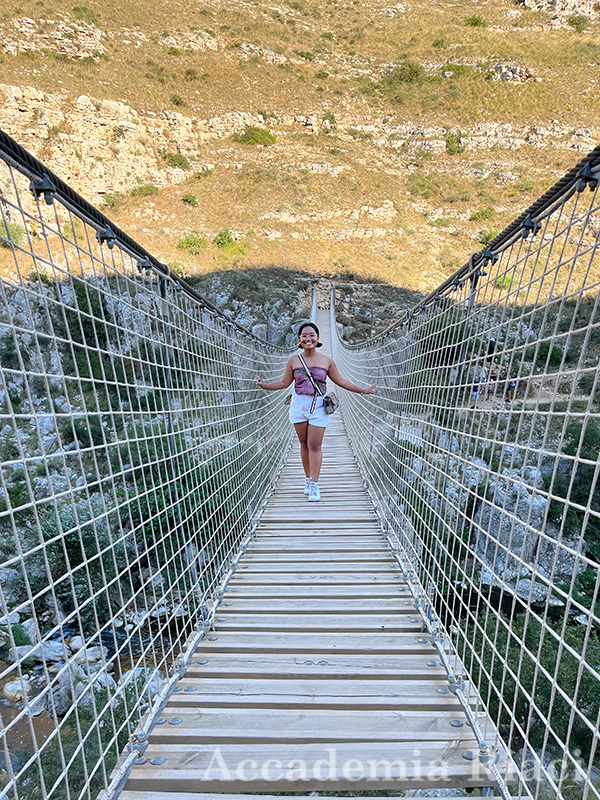 I took a spontaneous hike while I was in Matera. I wanted to see the stone age caves on the other hill. To get there, I had to cross a Tibetan-style bridge to cross over the river.
It was so hot during my trip in Matera that I spent most of the afternoon inside. I spend the entire evening walking around Sassi as it felt more beautiful at night. It certainly was.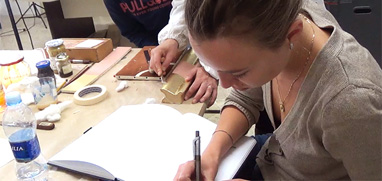 At Accademia Riaci, we are recruiting Course Reporters from our students. The students who are chosen to become Course Reporters are given 10 % of the tuition as their scholarship fee.
The Reporters who have submitted excellent reports will have his or her profile posted on our school website for the next 5 years as an alumnae and will be able to connect with their business chancesafter their graduation.