NEWS and Blog
Hello, all. This is staff of Accademia Riaci.
Last Friday was the last day of Accademia Riaci's Academic course.
Students from each course has submitted their portfolio of their works after a year long study.
Today, we would like to introduce some of the works, for those who didn't have chance to come to visit our graduation exhibition.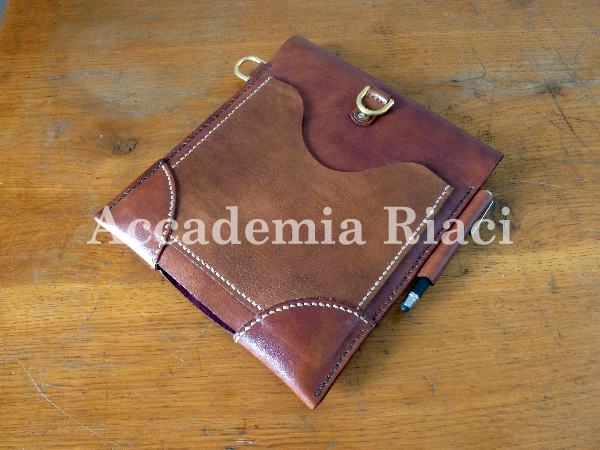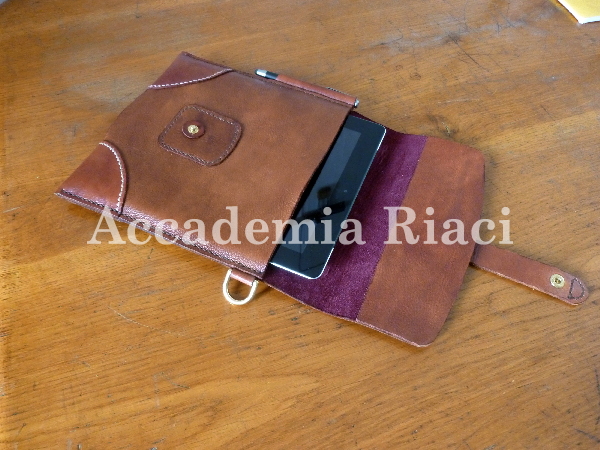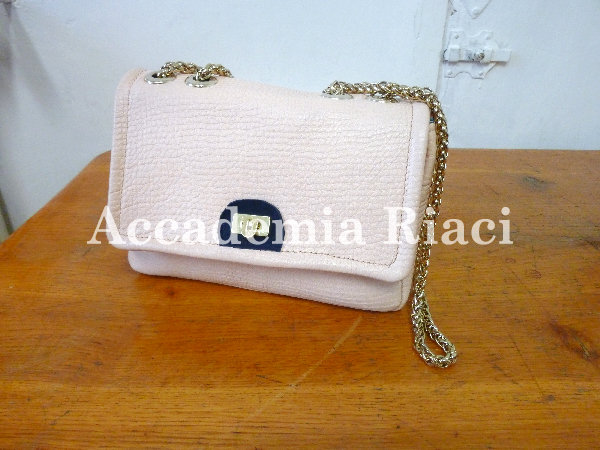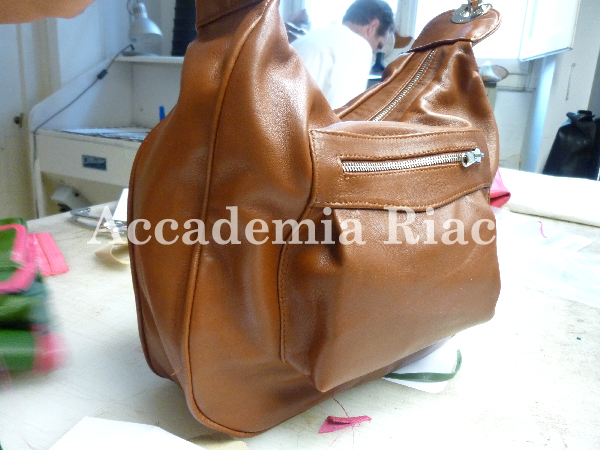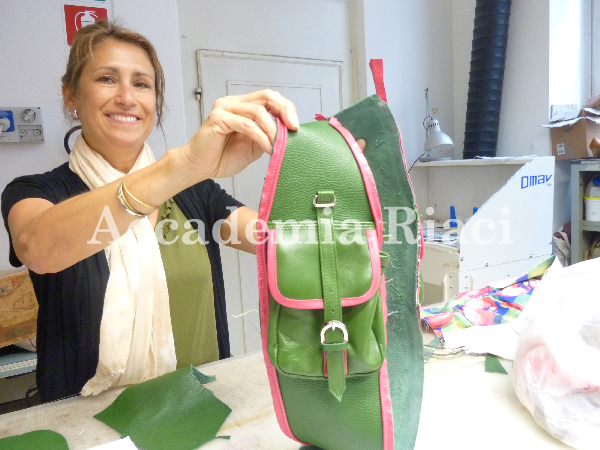 These are bags made by our students in our Bag Making Course. Aren't they amazing?
Also the details are done well, and design and patterns are all their original, too.
They will utilize the techniques they studied at Accademia Riaci for future professional career.
In order to make a bag, first you put the design into a plan, and make patterns according to the plan.
Then, leather is cut by special cutter, and skive the back of leather with leather skiver.
Finally put the parts together by sewing and using glues.
At Accademia Riaci, you can learn bag making techniques from A to Z from maestros with highest skills.
You can take the course from 1 week. Why don't you come to Florence to make your special bags?