Up-to-date report from one of our students!
Aug. 02, 2021 | Posted in Senza categoria , Student Reporter | Tags:Nina Mostert, Fashion Design | Language:


Reporter: | Course: Fashion Design
Monday
Today I finished the final sketches for my first collection.
I also ordered a digital drawing pad to help with my photoshop designs and illustrations.
I don't have class on a Monday so I generally use Mondays to catch up or get ahead with the weeks work.
Tuesday
Today in class My package arrived and I spent most of my lesson trying to download photoshop and programs to use the drawing pad. I also worked on my designs fixing small errors.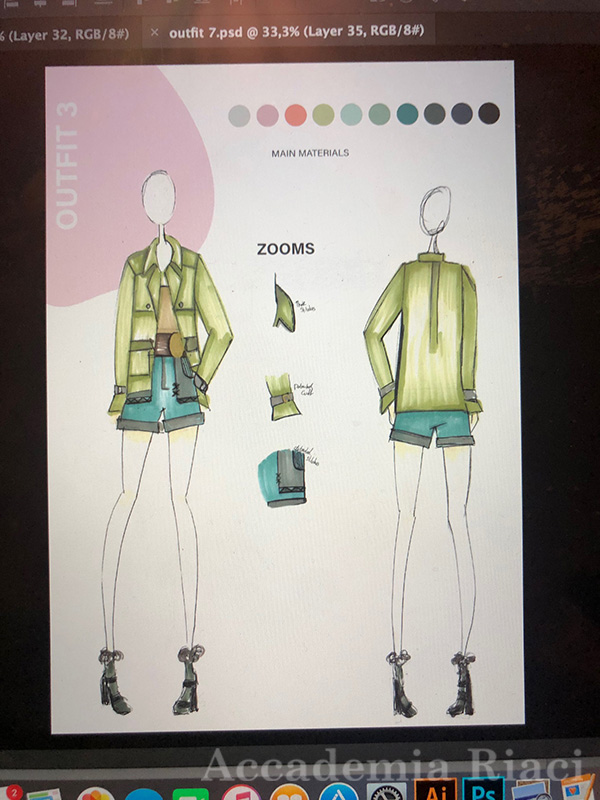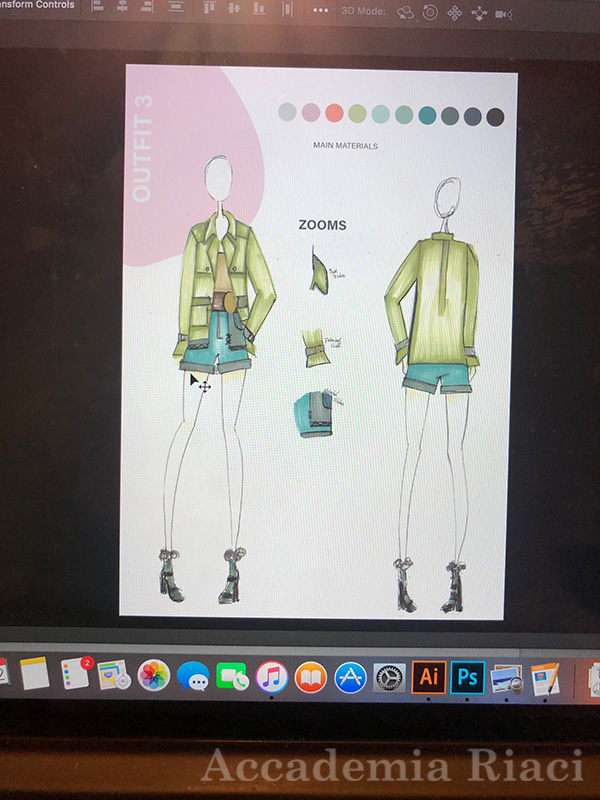 After my lesson I met Lukas at the Uffizi. We spent the whole afternoon here. Making sketches of sculptures and just taking in all the art.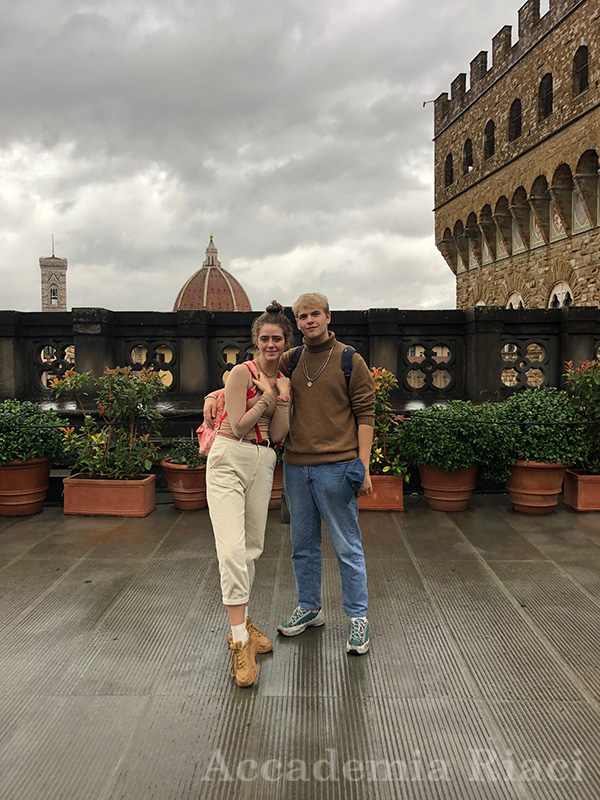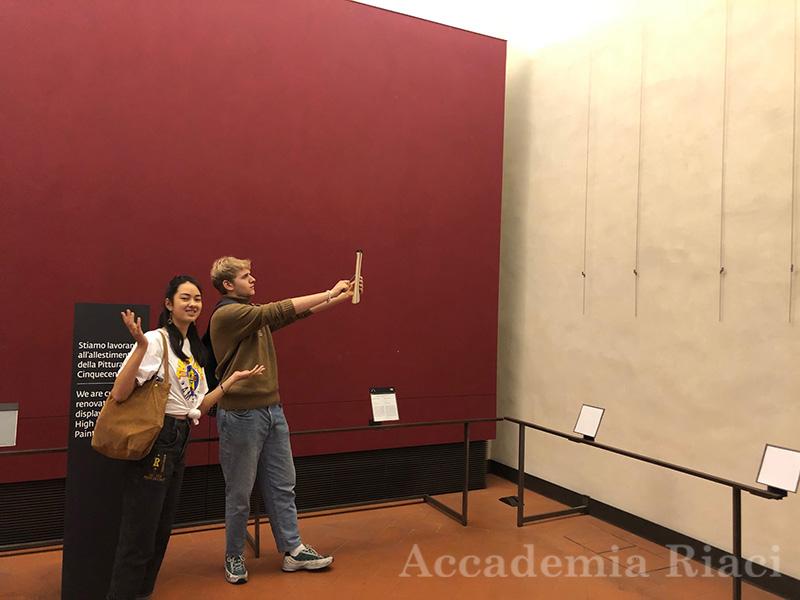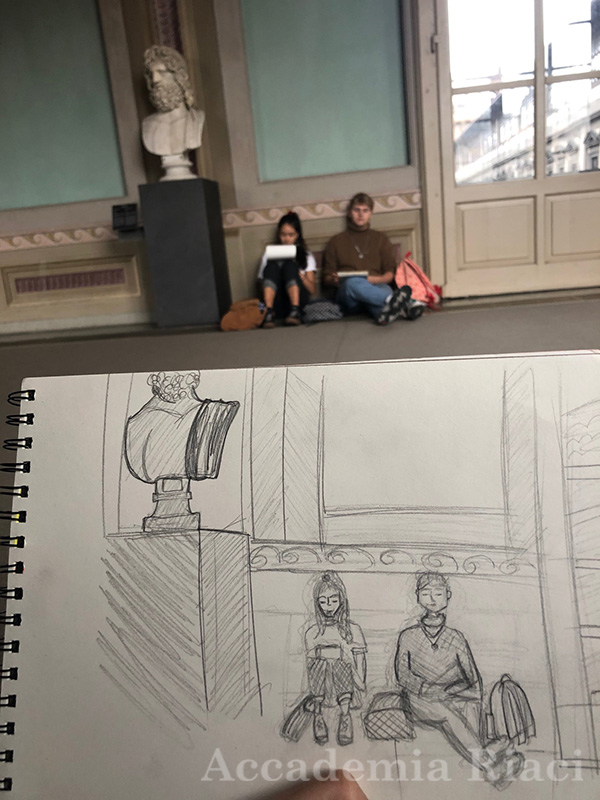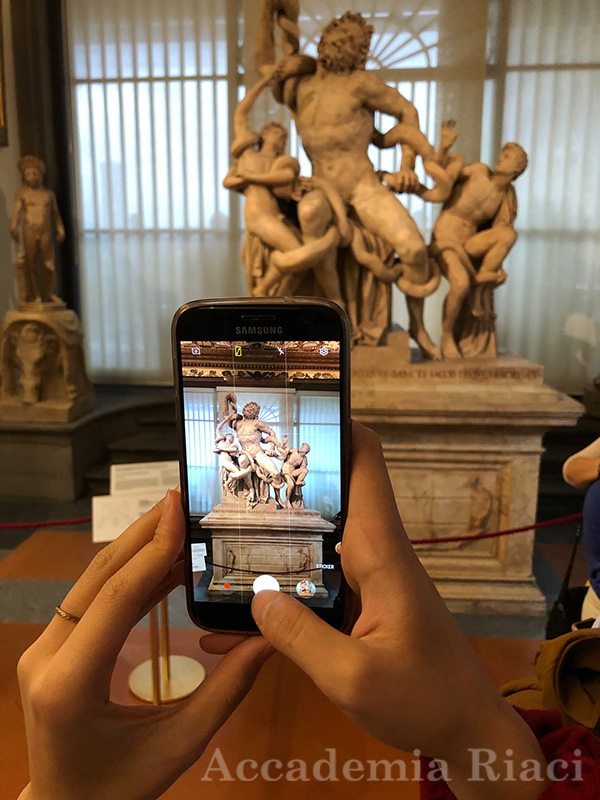 Wednesday
Today I continued struggling with photoshop and illustrator but finally succeeded in the end.
I finished more of my final sketches and asked my classmates to give me feedback.
After the feedback I made small changes, I removed two outfits from the collection and planned a new one to replace them.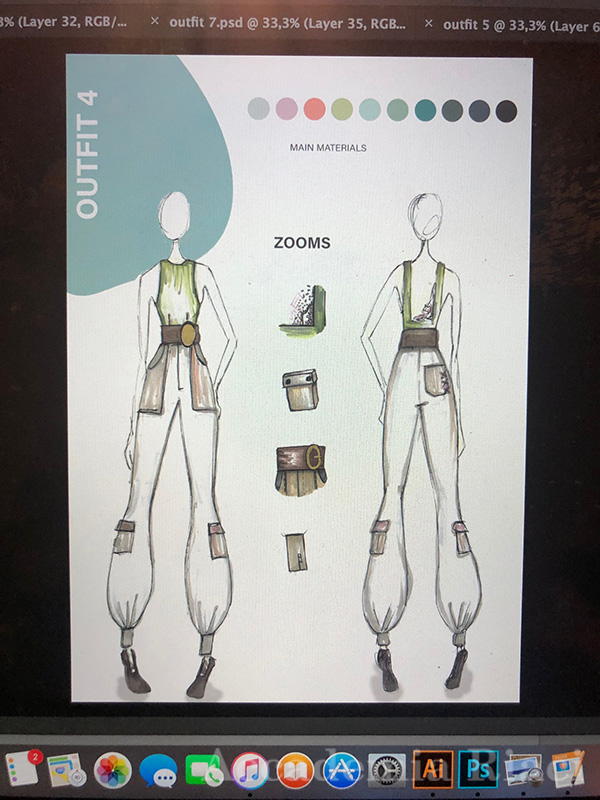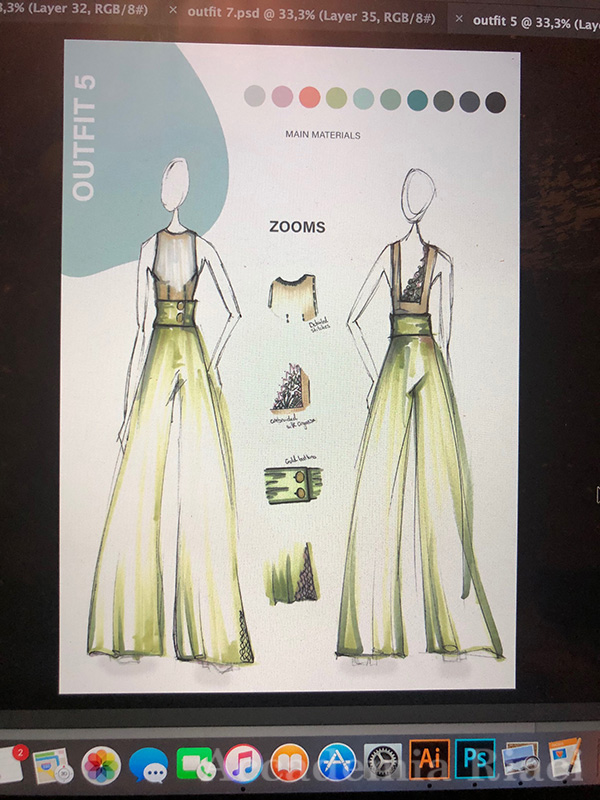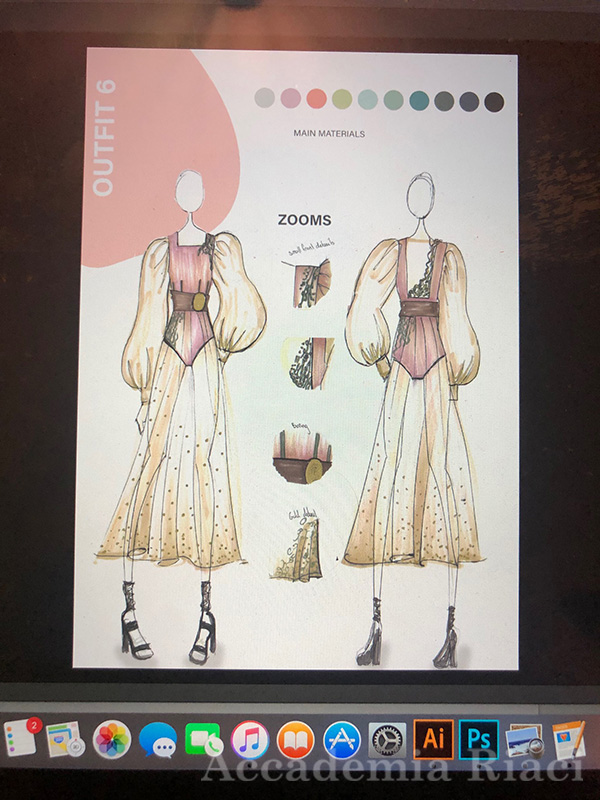 In today's Painting and drawing lesson I started with my sketch of David. I love the statue so much.
I love the painting and drawing so much. It is nice to do some art practical between al the fashion.
Thursday
Today we scanned in my drawings after I finished the final outfit. Both teachers gave me such good advice and help in creating the different looks. I am excited to start work in in photoshop to complete the final look of the collection.
After class I went to go and see the David Statue. It was so beautiful. Wow. I might be in love.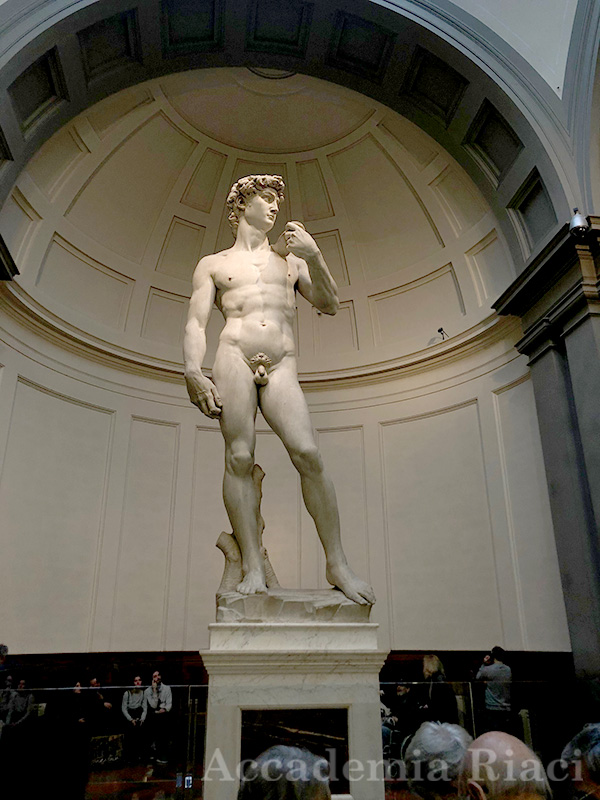 Friday
The art visit was at the Santo Spirito church today. Wow it was so beautiful. I loved the garden inside the church. It is so interesting to learn about the art history in such a practical way.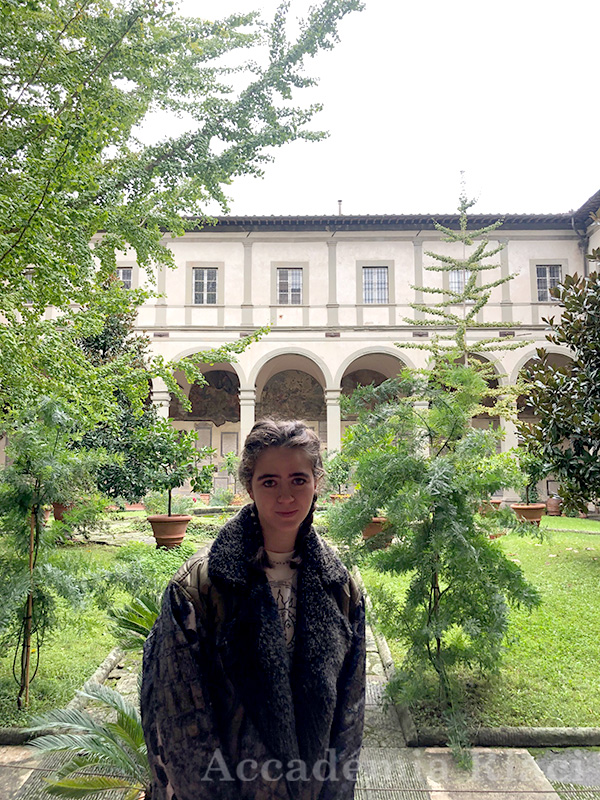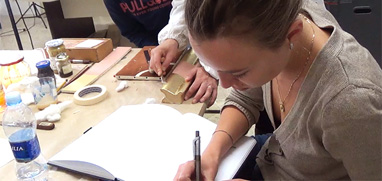 At Accademia Riaci, we are recruiting Course Reporters from our students. The students who are chosen to become Course Reporters are given 10 % of the tuition as their scholarship fee.
The Reporters who have submitted excellent reports will have his or her profile posted on our school website for the next 5 years as an alumnae and will be able to connect with their business chancesafter their graduation.