Up-to-date report from one of our students!
Jul. 14, 2021 | Posted in Senza categoria , Student Reporter | Tags:Nina Mostert, Fashion Design | Language:


Reporter: | Course: Fashion Design
Monday
I had no class today and returned from my trip to Amsterdam.
Fall break was lovely, but I am so happy to be back and to see my friends again.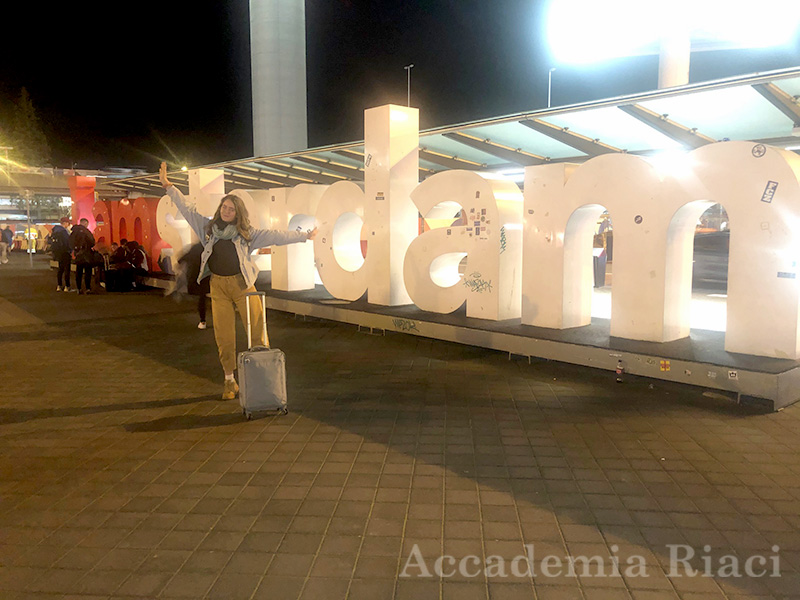 Tuesday
Today I completed my final planning for my collection. I did rough Sketches for the looks that I have planned. I am excited for my collection. At the same time I see that I still need a lot of help from my teachers as I still have so much to learn.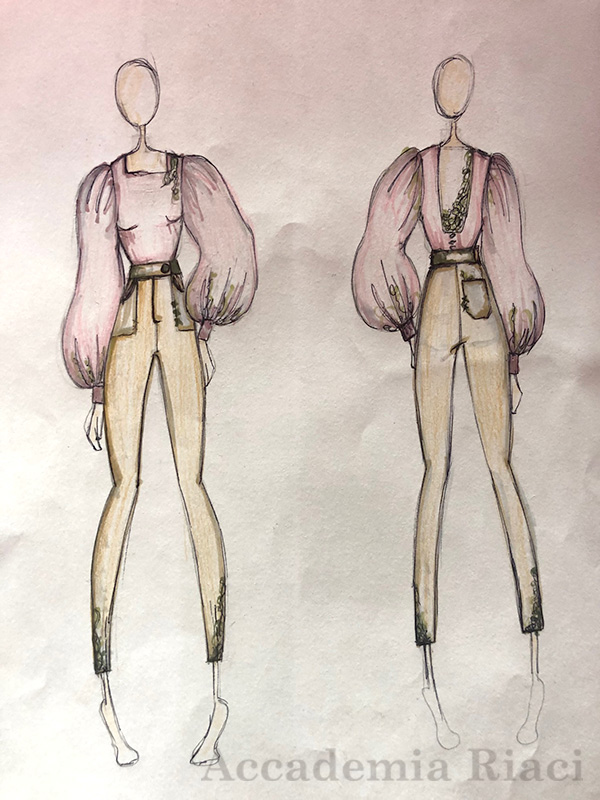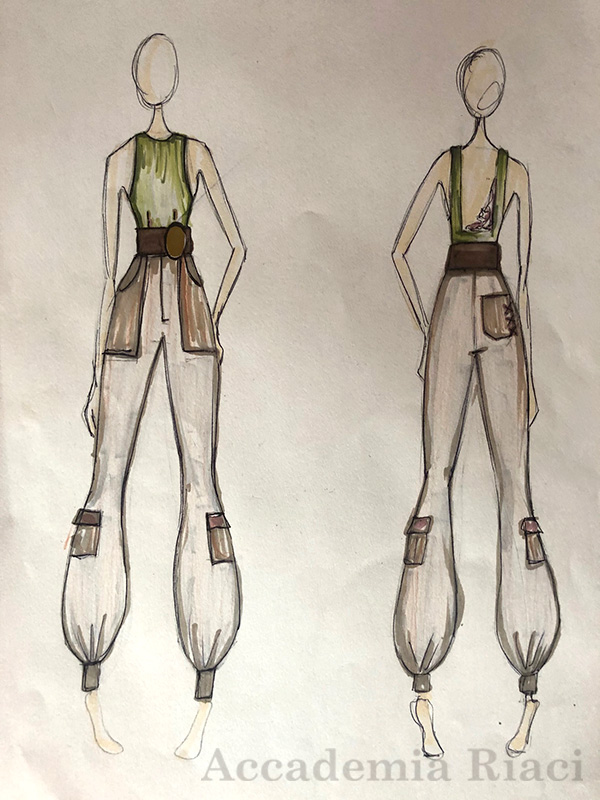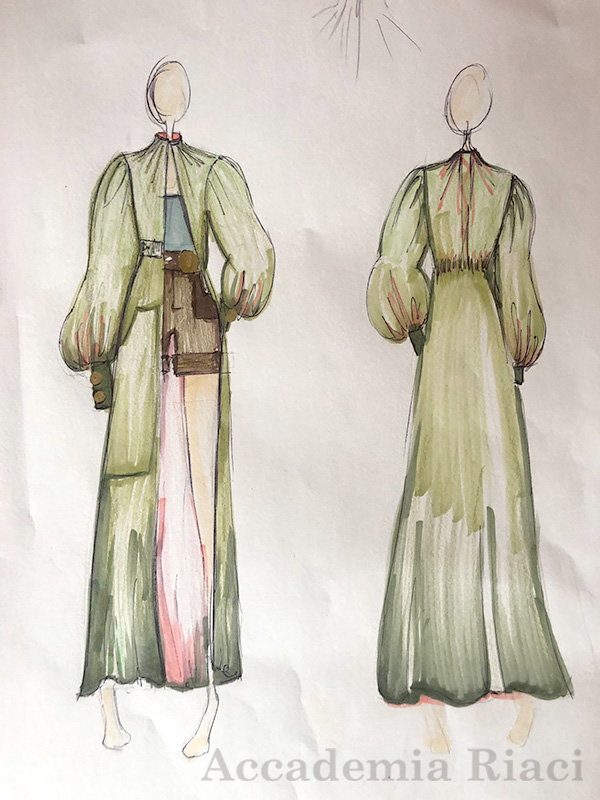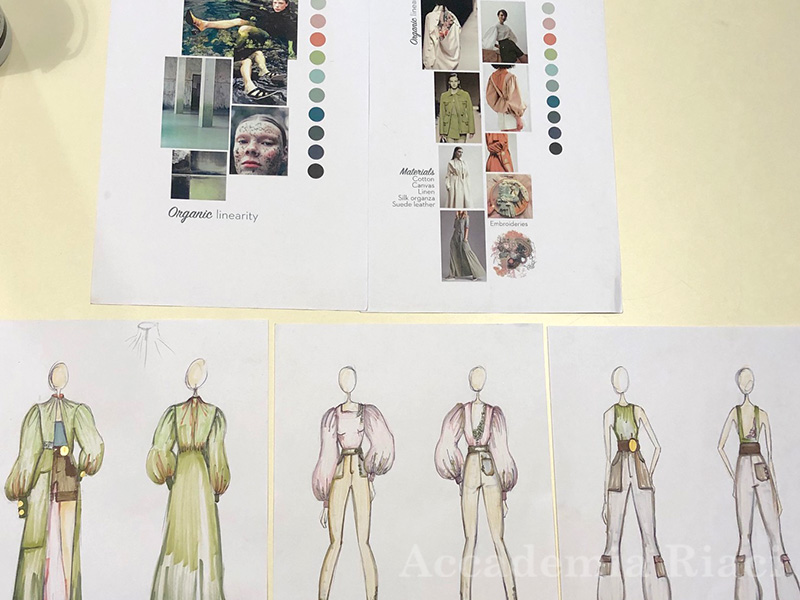 Wednesday
Today I started doing the final looks. I am drawing the figures in a sketchy way as we have discovered that this works well with my style. I am doing 4 basic looks for my first collection.
Our second lesson today was painting and drawing. I absolutely loved this class. I love doing as much art as possible. The teacher is amazing and makes class fun even though I am not a grea t painter. Excited for next week.

Thursday
Today I added colour to the sketches and decided on my portfolio layout.
It is exciting to see how everything is coming together nicely. I will work on some final details this weekend so that I can scan in the drawings and work further on Photoshop.
Today is also Halloween. I came to school in a bright red ski suit from the 80's. It was so much fun.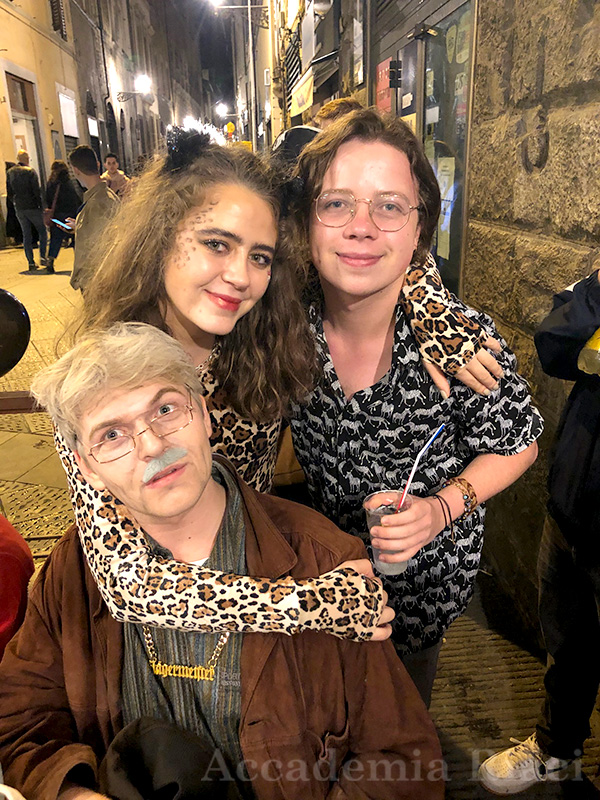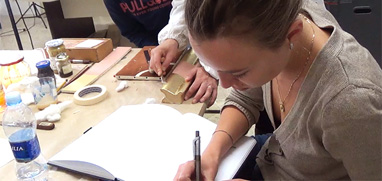 At Accademia Riaci, we are recruiting Course Reporters from our students. The students who are chosen to become Course Reporters are given 10 % of the tuition as their scholarship fee.
The Reporters who have submitted excellent reports will have his or her profile posted on our school website for the next 5 years as an alumnae and will be able to connect with their business chancesafter their graduation.