Accademia Riaci
Students' Blog
Up-to-date report from one of our students!
Sep. 24, 2021 | Posted in Senza categoria , Student Reporter | Tags:Nabila Karimah, Fashion Design | Language:


Reporter: | Course: Fashion Design
12th week lessons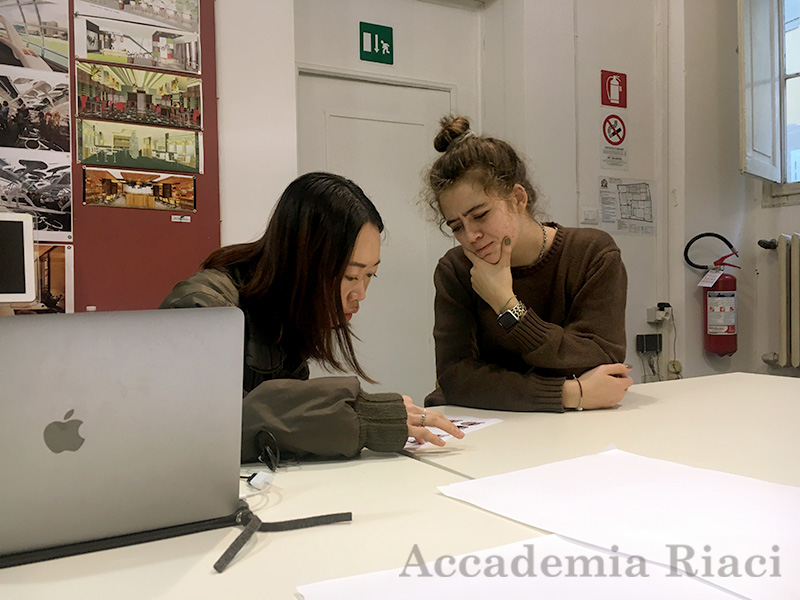 Inside the class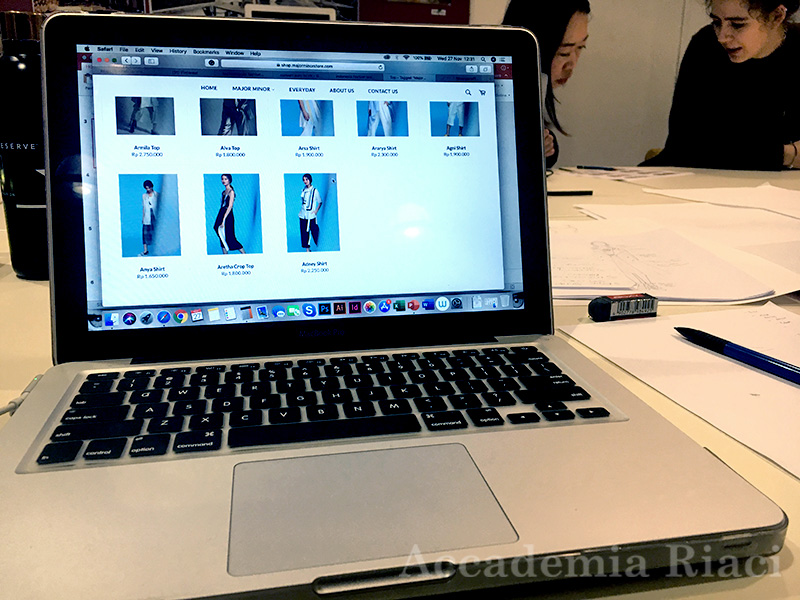 Inside the class
This week lesson I finish my final 10 looks for my mini collection. The product is 1 pair of an a-symmetric jumpsuit, top and palazzo pants with layering belt as a detail, shirt dress with long pants, big volume top with a circle skirt, sporty top with pleats skirt, crop top with pleats pants, reversible dress, a cotton long dress styling with long sleeves outerwear, midi dress with sleeveless outerwear, and the last on is sleeveless outerwear pair with palazzo pants. Mostly details that I use is embroidery, pattern, and layering belts. It was nice that I finally make every design in the same direction. Before starting drawing technical drawing in adobe illustrator program, I complete the information about my Target Market and Brand Competitors. To make it everything linear.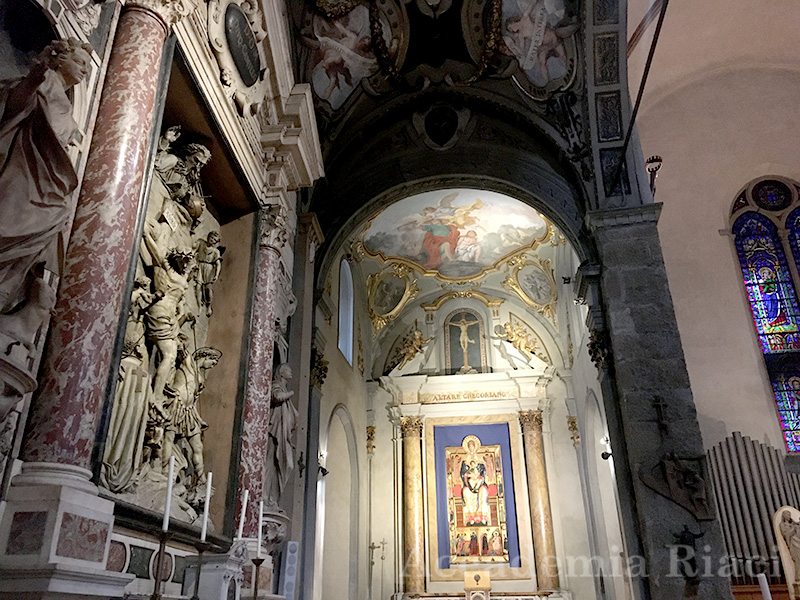 Inside the Santa Maria Maggiore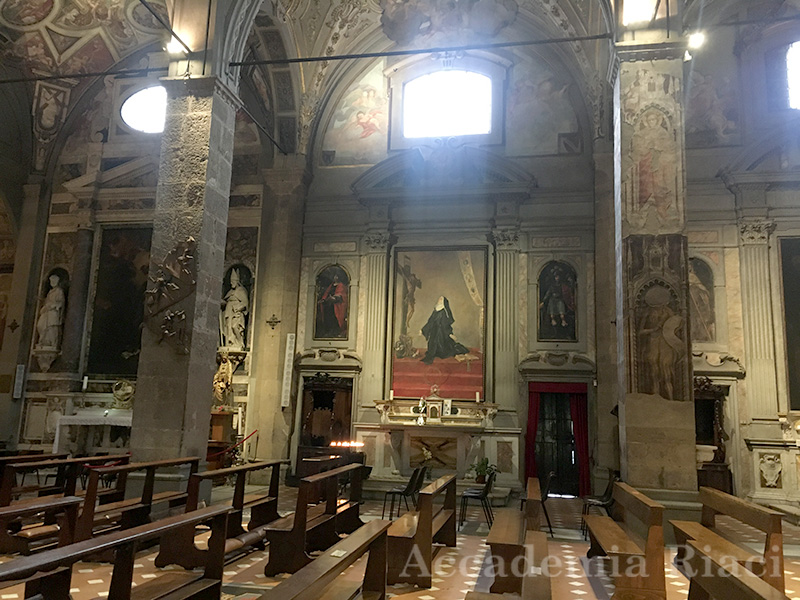 Inside the Santa Maria Maggiore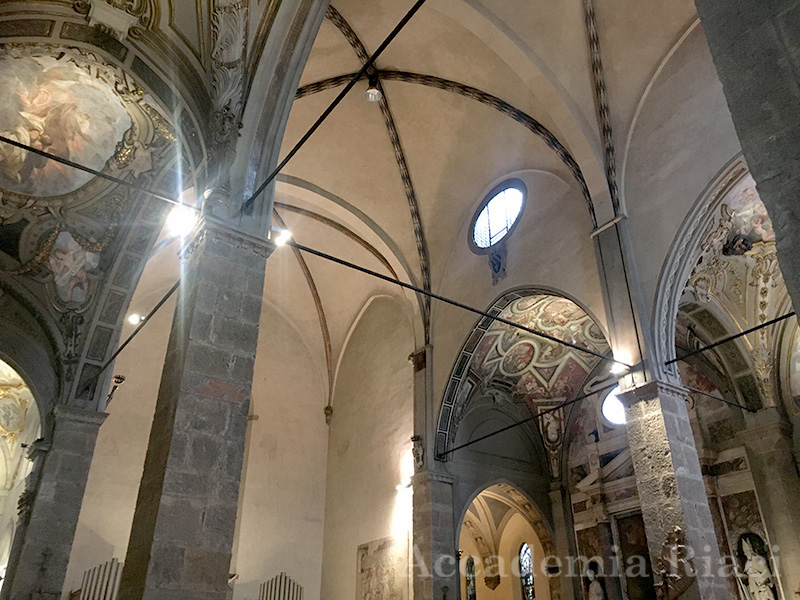 Inside the Santa Maria Maggiore
For Friday art visit scheduled is to visit Santa Maria Maggiore. It is a Romanesque and Gothic-style, Roman Catholic church in Florence, region of Tuscany, Italy. This is among the oldest extant churches in Florence. It always feels educative and fun every time we do art visit with Mrs. Barbara (the tour guide and our teacher). She always explains everything in details. So, we do the tour and at the same time, we learn so much about the place history.

On November 23, 2019, we have an art stage schedule to visit Museo del Vetro or Museum of Glass in Empoli. We have to take a 35-minute train ride from Florence and 10 minutes by walking to arrive at the museum. In a small museum, they have quite a lot of old glass. On the second floor, they put a screen if the guest wants to watch about the documentary of the process glassmaking before the 21st century.

Life in Florence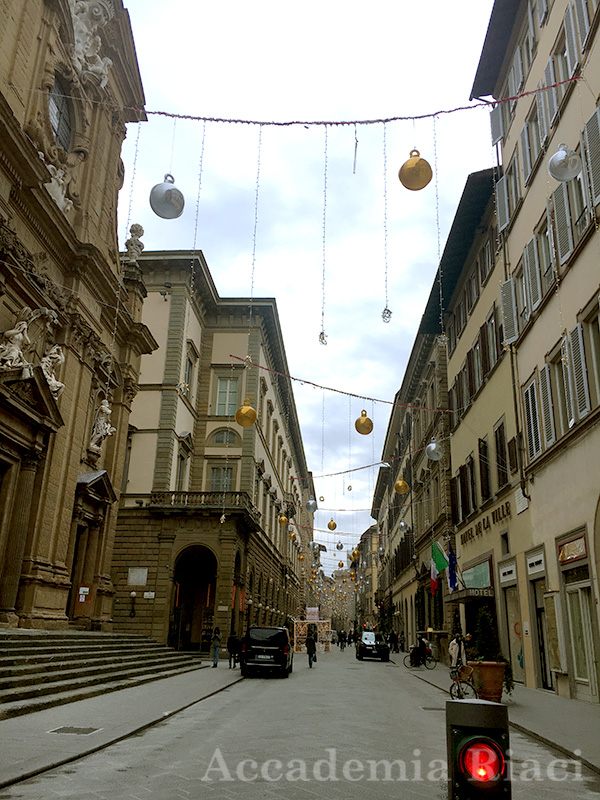 Florence street view
In Florence, their start decorates the street with Christmas decoration. And on November 20 they start opening the Christmas market in front of Santa Croce square. In there a lot of nice stuff and delicious food. I've already been there for twice in a week. It's a nice place to visit.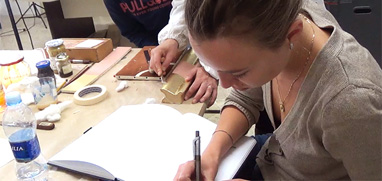 At Accademia Riaci, we are recruiting Course Reporters from our students. The students who are chosen to become Course Reporters are given 10 % of the tuition as their scholarship fee.
The Reporters who have submitted excellent reports will have his or her profile posted on our school website for the next 5 years as an alumnae and will be able to connect with their business chancesafter their graduation.