Up-to-date report from one of our students!
Reporter
Danielle LEGER
Nationality: Canada
Course: Bag Making
Program: One-Year Course
Period: Sep. 4, 2017 - Apr. 27, 2018
A small town girl from Fredericton, New Brunswick, Canada, Danielle Leger has always had big dreams. After graduating in Montreal at LaSalle College in Fashion Marketing, Danielle was ready for the next step to pursue her career dreams as a businesswoman and designer. With the intention of one day starting her own bag and accessories company, Danielle's next step was to come to a place that is World renowned for its high quality craftsmanship and fashion sense. She found everything she was looking for at Accademia Riaci in Florence, Italy, enrolling in a one year program in Bag Making & Design. Danielle loves challenging herself in the creative arts and bag making, and is tremendously happy to be at this school to do so.

カナダのニューブランズウィック州フレデリクトン出身の小さな街の女の子、Danielle Legerには大きな夢がありました。モントリオールにあるラサール・カレッジでファッション・マーケティングを学んだ後、Danielleは彼女のビジネスウーマンとデザイナーとしてのキャリアと夢に向かって次のステップに進みます。いつの日か自分のバッグ・アクセサリー会社をスタートさせるため、Danielleの次のステップはその質の高い職人魂とファッションセンスで世界的に有名な場所に来る事でした。彼女はイタリア、フィレンツェのアカデミアリアチのカバン制作・デザインワンイヤーコースに求めていたもの全てを見つけました。Danielleは制作活動やバッグ制作で自身を試すことが好きなので、この学校でそれができる事が本当にハッピーです。
Dec. 26, 2017 | Posted in Top Stories, Bag Making/Design , Student Reports | Tags:Danielle LEGER, Bag Making/Design | Language:


Reporter: Danielle LEGER | Course: Bag Making/Design
Monday

Today I continued making progress on my backpack. I am almost done! I added the bow today in the front. To do that, I placed a string on one side of the foldes satin, and sewed the opposite side. Then while pulling on the string, I unfolded the piece of satin inside out so that the stitching I did went on the inside, and became hidden. I then placed 2 gold circular pieces on the flap to loop the satin through and put on a beautiful bow! Afterwards, I cut 2 long pieces of gold chain for the shoulder straps. I made them long so that I could fold them into being 2 chains on either side, creating a stronger and bolder look for the bag. I then redid parts for the strap to create a more polished look. I created a larger piece of leather and folded it together so that both sides are showing are the leather. I then sewed this together after having added the satin in the middle, just like I had done with my previous strap piece.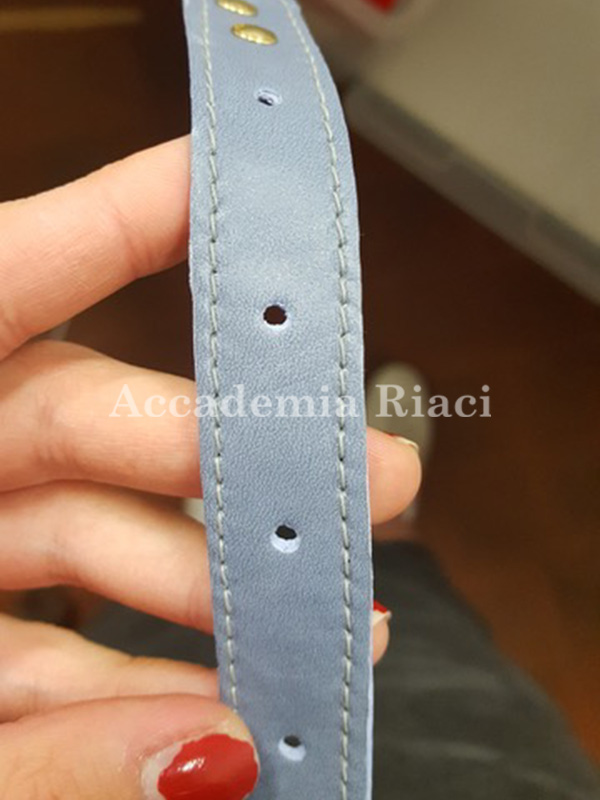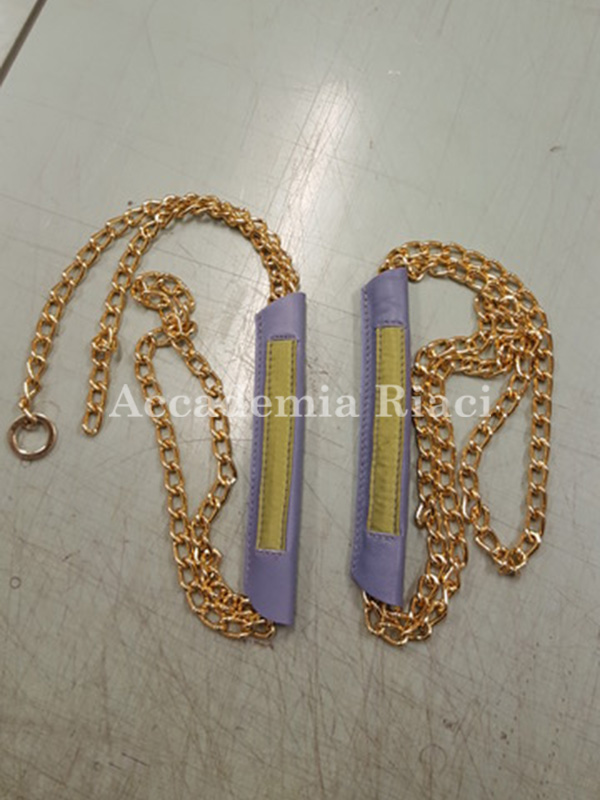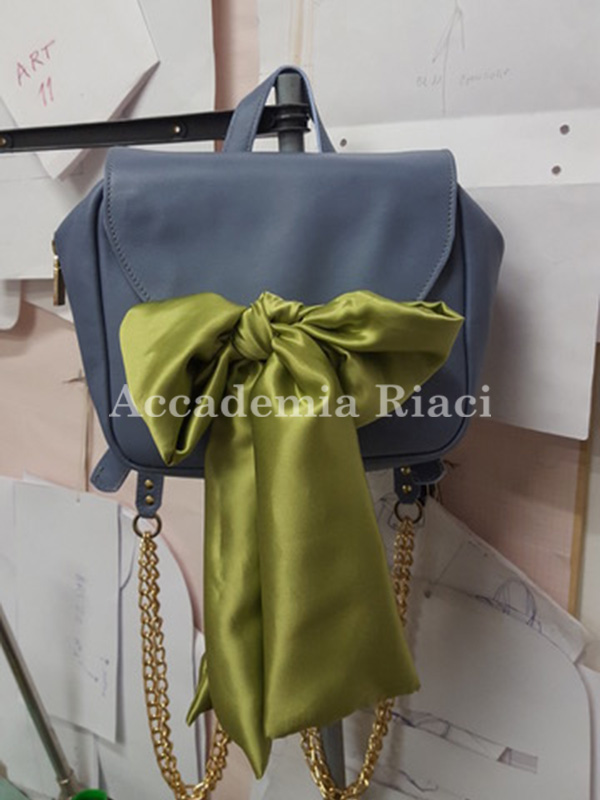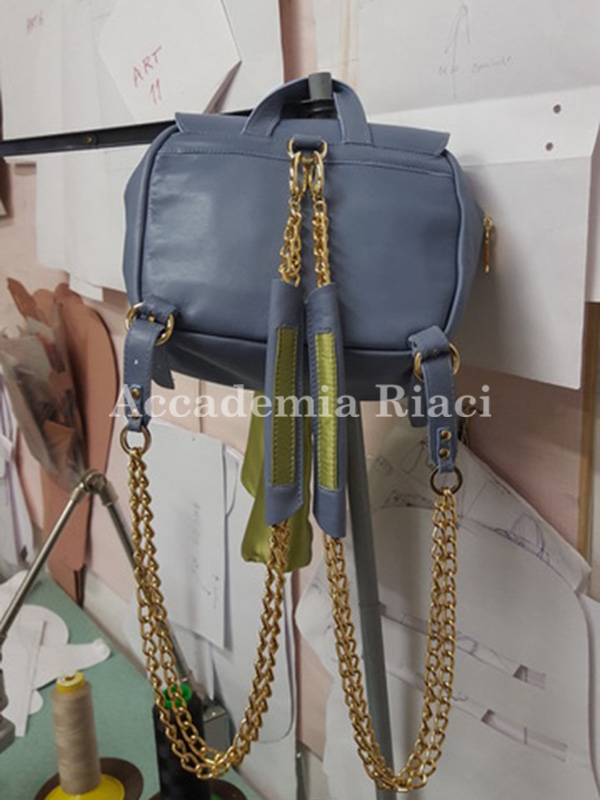 Tuesday

In my bag design class, I showed some designs to my teacher, and worked on creating a mood board for my collection on the computer using Photoshop. I took elements and details from other bags that I admire from companies such as Gucci and Prada. I also added photographs of stylists during Fashion Week from Vogue for style inspiration. In the afternoon, I had independent study for Bag Making and finished the straps for my backpack.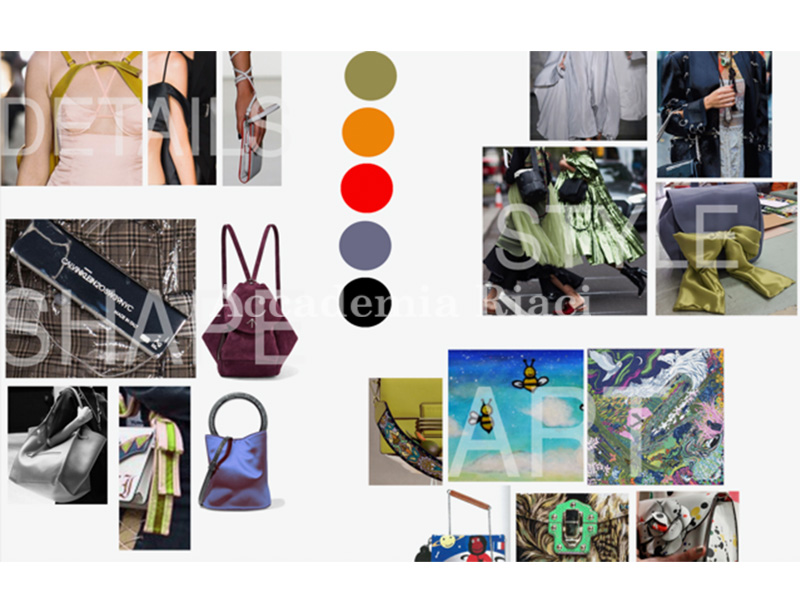 Wednesday

Today I had bag making all day and finished my backpack! I handstitched for the first time to create finer detailing on the satin bow piece and to make it flow better. I then created the paper shapes to start my second bag.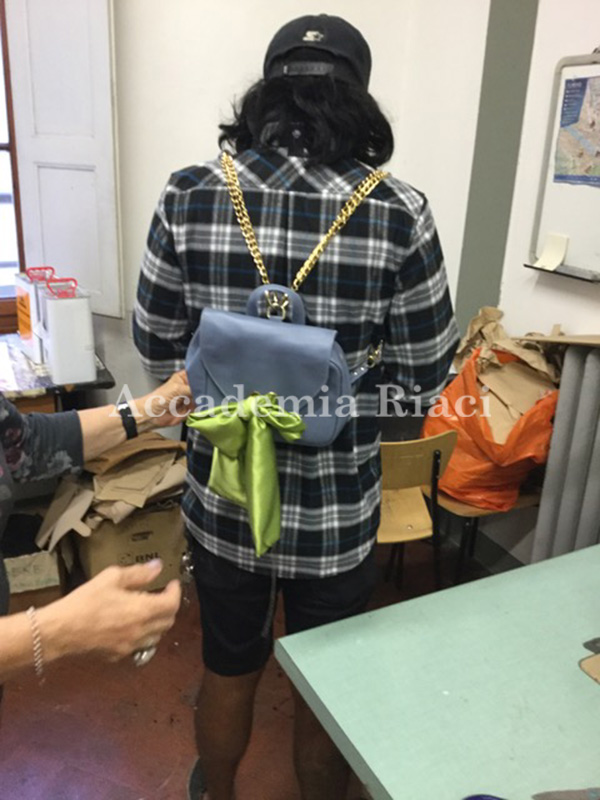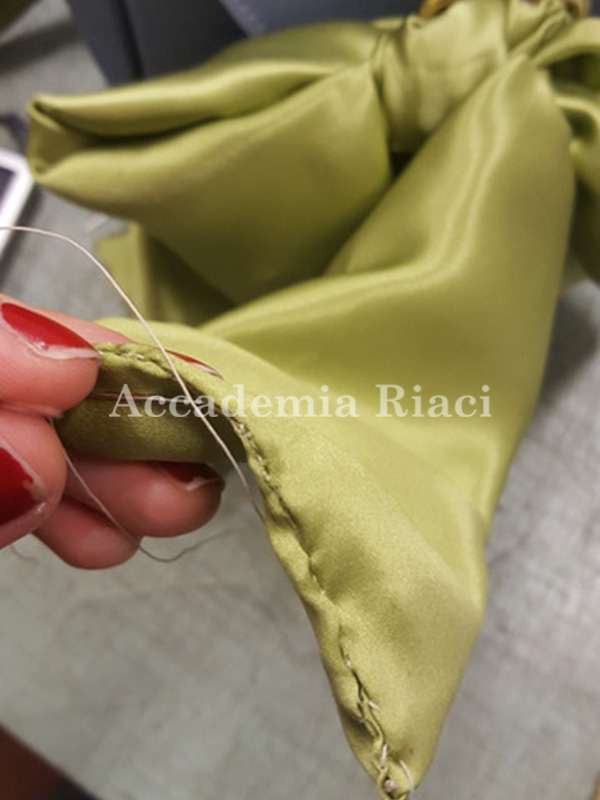 Thursday

Today in bag making, Julianna let me skive my leather and lining for the first time today, with her help of course! I cut all of the first few pieces for the main parts of my bag today. For my second bag, I am making a shoulder bag that also turns into a clutch.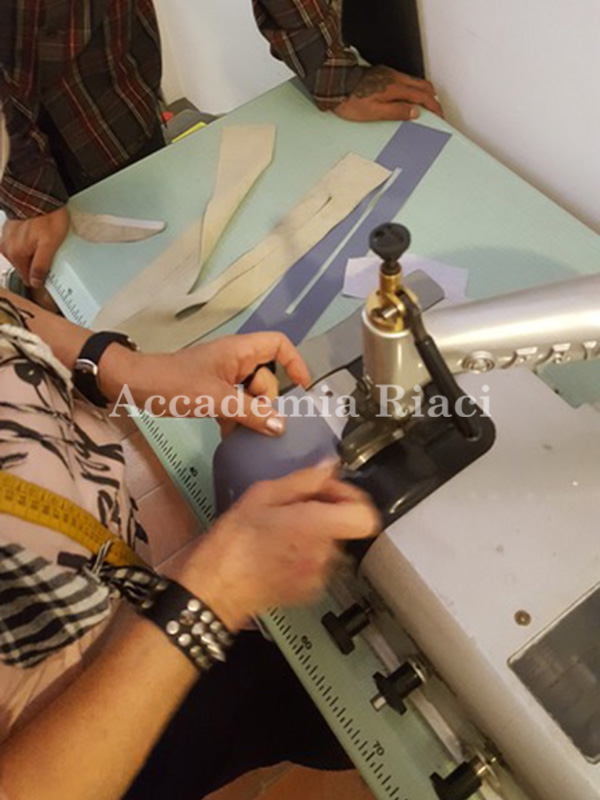 Friday

Today I had independent study all day. In the morning, I worked on drawings for my collection and for bag design class. In the afternoon, I worked on my shoulder bag/clutch. I glued the lining and leather pieces together for the zipper, and then glued and stitched the zipper on those pieces. I did poorly on both zippers; making the mistake of cutting the hole too big on one piece, and doing bad stitching on the other. So, I redid those pieces this afternoon.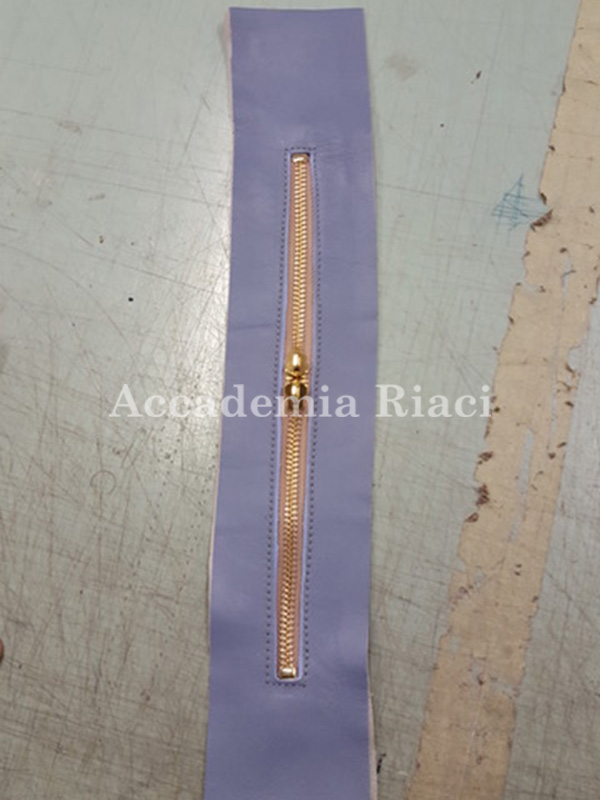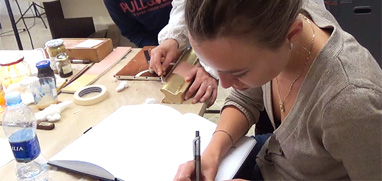 At Accademia Riaci, we are recruiting Course Reporters from our students. The students who are chosen to become Course Reporters are given 10 % of the tuition as their scholarship fee.
The Reporters who have submitted excellent reports will have his or her profile posted on our school website for the next 5 years as an alumnae and will be able to connect with their business chancesafter their graduation.