NEWS and Blog
Mar. 23, 2012 | Posted in NEWS, Top Stories, Others | Tags:


Staff Blog≫

NEWS≫

Accademia Riaci presented at 17th China International Education Exhibition Tour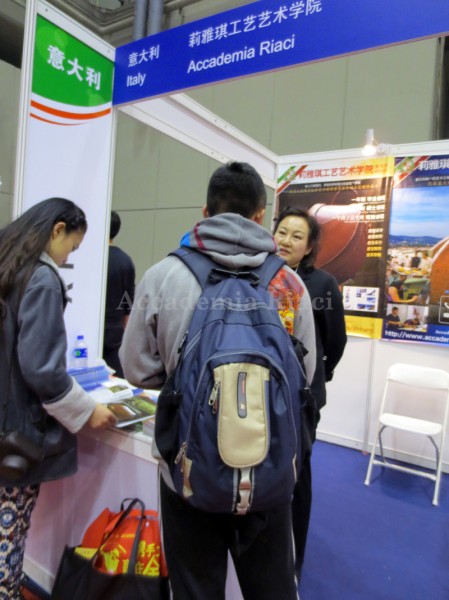 Hello all!  This is Accademia Riaci staff in Tokyo office.
On March 10th and 11th, we exhibited booth at 17th China International Education Exhibition Tour opened in Beijing.  As we expect, China has the largest population in the world, and as many as dozens of thousand people visit this exhibition, which is known as one of the biggest international educational fairs in the world.  Among exhibitor booths from schools in US, Canada, Japan and other countries, ten Italian schools displayed booths and quite a number of students visited our Accademia Riaci booth.
For this event, we specially prepared pamphlets and posters in Chinese language, and they were very popular.  Our posters were biggest and most eye-catching in all schools.  Even Chinese national TV station interviewed us!
Chinese students were very serious about studying abroad and eager to discuss their opportunities.  We are looking forward to many Chinese students studying with us!  Then, buona giornata!(have a good day!)