NEWS and Blog
Apr. 20, 2017 | Posted in NEWS, Blog | Tags:


Staff Blog≫

NEWS≫

Graduate work Exhibition 2017
Graduate Exhibition 2017
畢業生展覽 2017
Graduate Exhibition 2017 of graduates of Accademia Riaci is opened on 19 April evening at the Caffè Astra al Duomo. There are over 100 pieces of art works from 31 students respectively from shoe making, bag making, jewelry making, jewelry design, restoration of paintings, ceramics, interior design, fashion design, product design, architectural design, and graphic design courses.

Accademia Riaci 2017年畢業生展覽於4月19日晚上在Caffè Astra al Duomo開幕。展覽共有31位來自製鞋 ˴ 製袋 ˴ 珠寶製作 ˴ 珠寶設計 ˴ 油畫修復 ˴ 陶瓷 ˴ 室內設計 ˴ 時裝設計 ˴ 產品設計 ˴ 建築設計和平面設計課程的學生,製作了共100多件藝術作品。

Photo by Emi Ota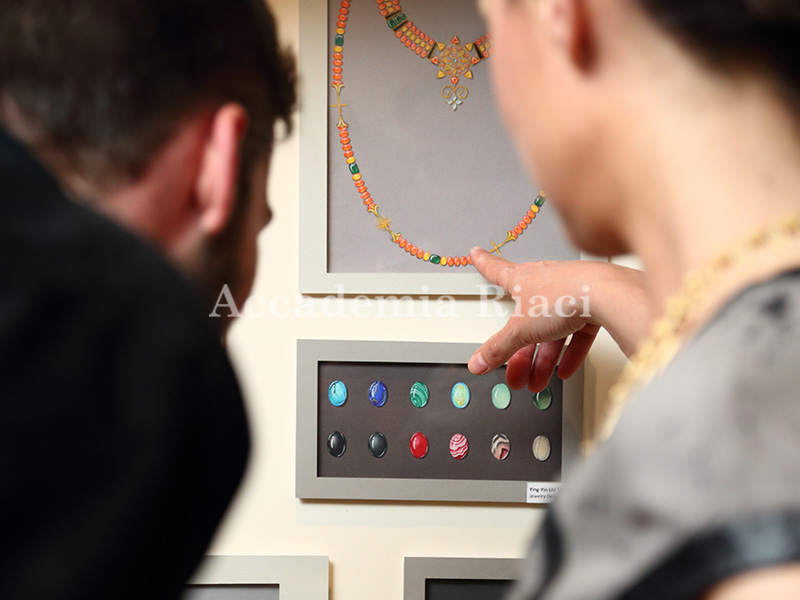 Photo by Emi Ota
In the exhibition, there are two display areas at the first floor of Caffè Astra al Duomo, each space and each piece of furniture is used effectively to place the handmade objects and graphic arts, the caffè is full of artistic atmosphere.

在展覽中,位於Caffè Astra al Duomo一樓有兩個展示區,每個空間和每一件傢俱都被善用於放置手工製作品和平面藝術品,藝術氛圍充滿了整個咖啡廳。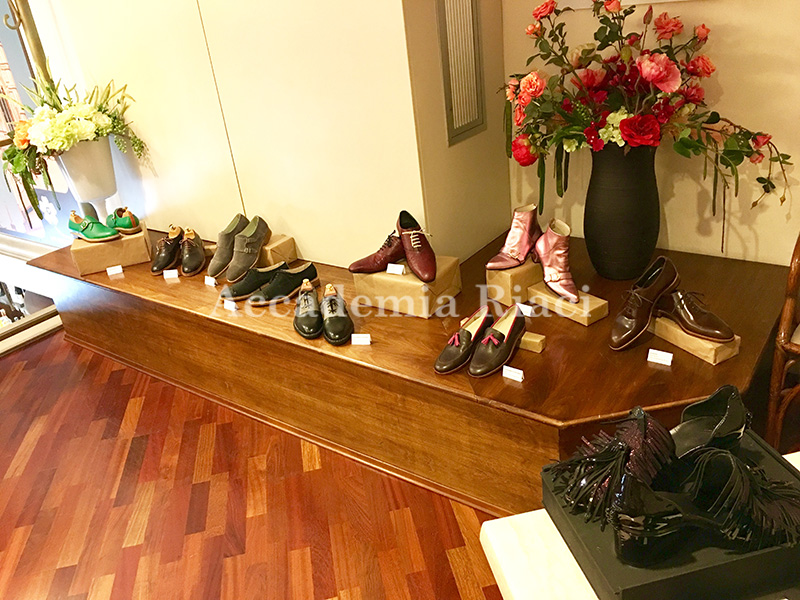 Photo by Jacqueline Vong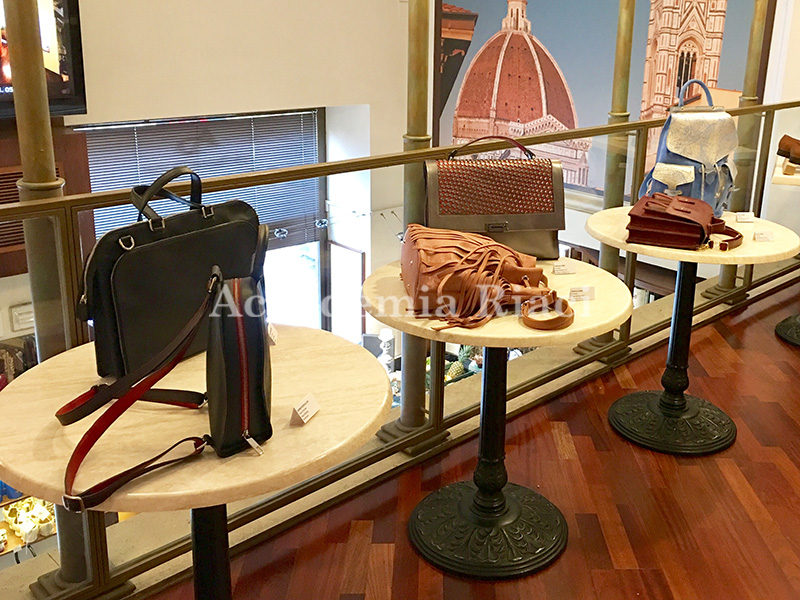 Photo by Jacqueline Vong
All the graduates produced professional art works. In one of the display areas, there are some elaborate handmade pieces of shoes and bags. The shoe making students made Oxford, Derby, Moccasin, Chelsea Boot, Ankle Boot, and Double Monk, meanwhile the bag making students made Artisan, Briefcase, Hand Bag, and Backpack.

所有畢業生都製作了專業的藝術作品。 在其中一個展示區,有一些手工精緻的鞋子和袋子。製鞋學生們造了牛津鞋 ˴ 德比鞋 ˴ 莫卡辛鞋˴ 切爾西短靴 ˴ 及踝靴和孟克鞋 ; 同時製袋學生們製作手工包 ˴ 公文包 ˴ 手提包和背包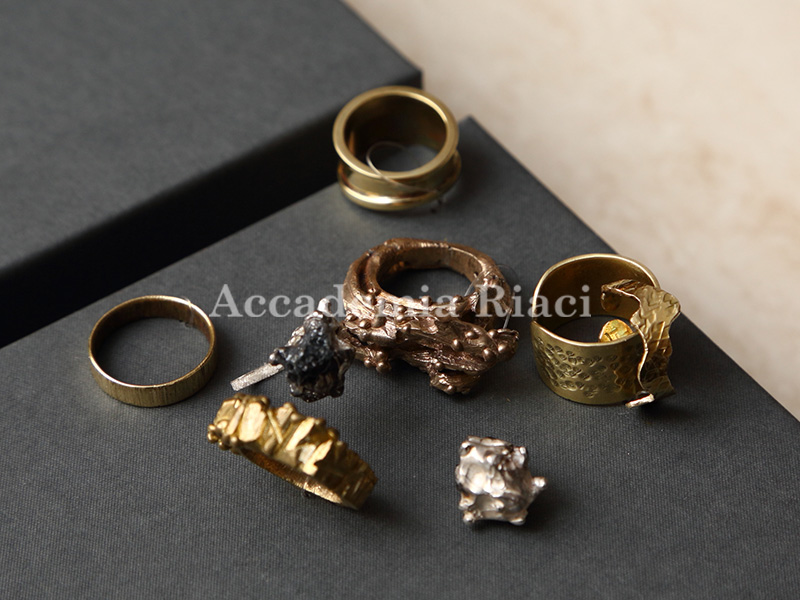 Photo by Emi Ota

Photo by Jacqueline Vong
In the other display area, there are variety of pieces from jewelry, design, restoration of paintings, and ceramics course. As we can see in the photos, the jewelry making students applied the stone setting and engraving techniques, used the materials of natural stones, synthetic stones, silver, copper, brass, horse hair, leather, and bronze, finally come to these gorgeous pieces. Besides, the jewelry design students used pencil and watercolor techniques to show their jewelry design works.

在另一個展示區,有來自珠寶 ˴ 設計 ˴ 油畫修復和陶瓷課程的各種各樣的作品。 正如我們在照片中可以看到的,珠寶製作學生應用寶石鑲嶔和雕刻技術,使用天然石 ˴ 合成石 ˴ 銀 ˴ 銅 ˴ 黃銅 ˴ 馬毛 ˴ 皮革和青銅等材料,最後造出了這些美麗的作品。 此外,珠寶設計學生則運用了鉛筆和水彩技術來展示他們的珠寶設計作品。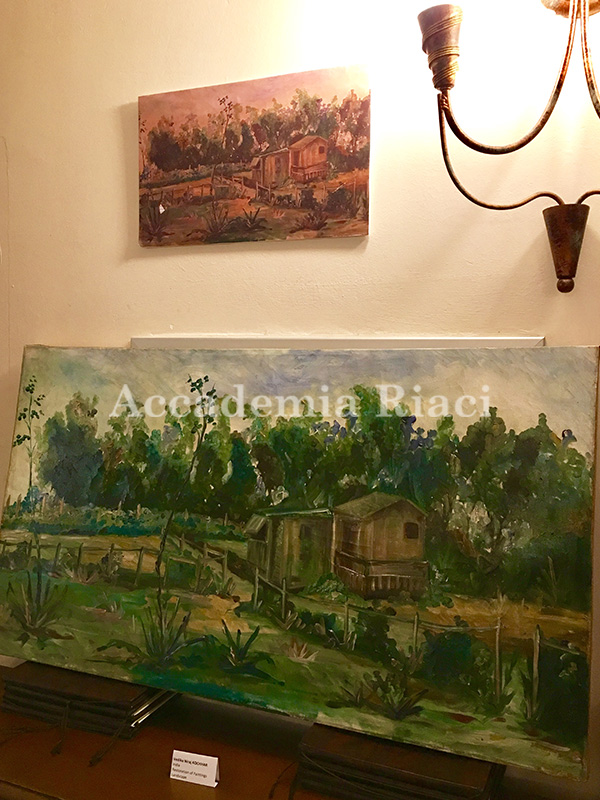 Photo by Jacqueline Vong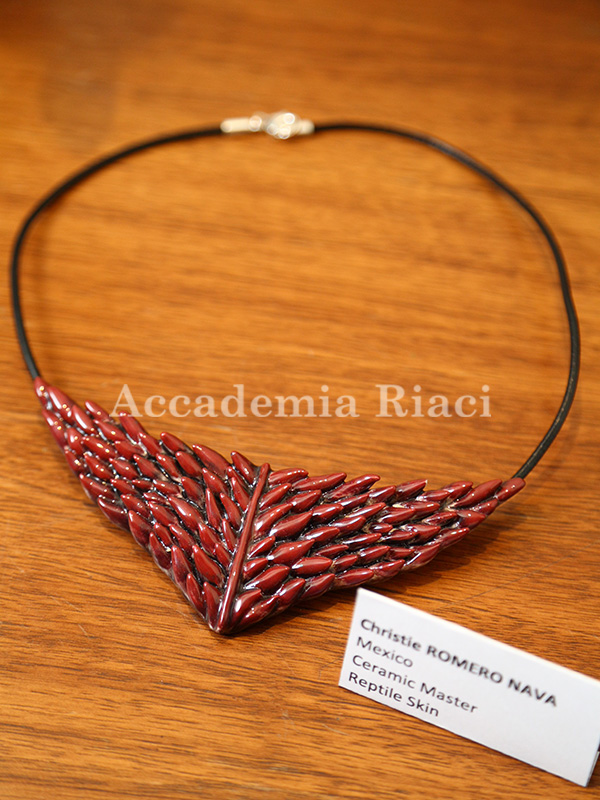 Photo by Emi Ota
Next to jewelry design works, there are two pieces of landscape paintings of restoration of paintings course student and sculptures of ceramics master course student respectively.

在珠寶設計作品旁,油畫修復課程學生和陶瓷課程學生分別展示了兩幅山水畫作及陶瓷雕塑。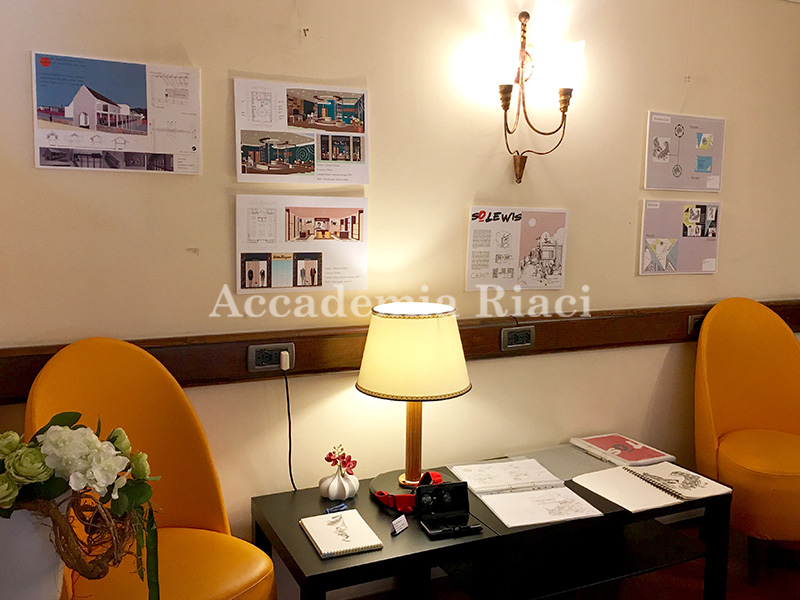 Photo by Jacqueline Vong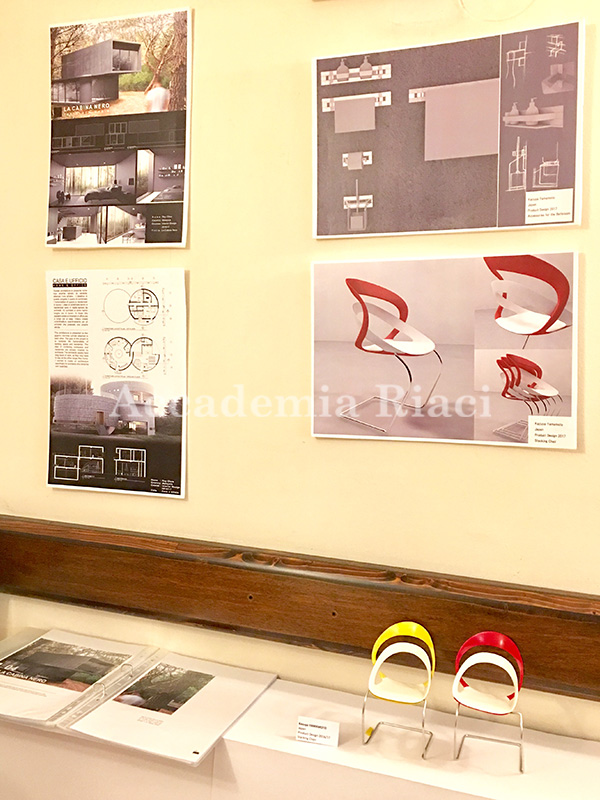 Photo by Jacqueline Vong
Last but not least, a group of students of interior design, fashion design, product design, architectural design, and graphic design courses applied images, objects, and sketches to present their ideas, creative ideas from hierarchy defines spaces, green architecture, the ancient Egyptian culture, graffiti, etc.

最後,一群室內設計 ˴ 時裝設計 ˴ 產品設計 ˴ 建築設計和平面設計課程的學生們應用了圖像 ˴ 物件和掃描來呈現他們的構思,創作靈感來自層次特性空間 ˴ 綠色建築 ˴ 古埃及文化 ˴ 塗鴉等。

All students study with great passion and they have done an impressive exhibition which brings over 100 people to visit. All the professors, students and friends have spent a pleasant evening together, meanwhile an academy year came to a satisfactory close!

學生們對學習抱有熱情,且辦了一個令人印象深刻的展覽,帶來了超過100人參觀。所有教授,學生和朋友們一起渡過了一個愉快的晚上,同時這一學年也完滿結束!
Graduates Exhibition 2017
Date: 19 April – 20 April 2017
Hours: 09:00-19:00
Location: Caffè Astra al Duomo, Via de' Cerretani 56/r Firenze
Opening: 19 April 2017 18:00