NEWS and Blog
Oct. 05, 2012 | Posted in Top Stories, Ceramics | Tags:


Staff Blog≫

Italian Ceramic — Maiolica
Hello, this is Accademia Riaci school staff.
This week we talk about Maiolica ceramic.
Maiolica is one of the typical earthenware styles in Italy.
The characteristic vivid colors represent the unique culture and fresh creativity of Italian artisans.
Maiolica has original grazing method, which can be applied to other ceramic techniques.
Many students are working as professionals after completing our course.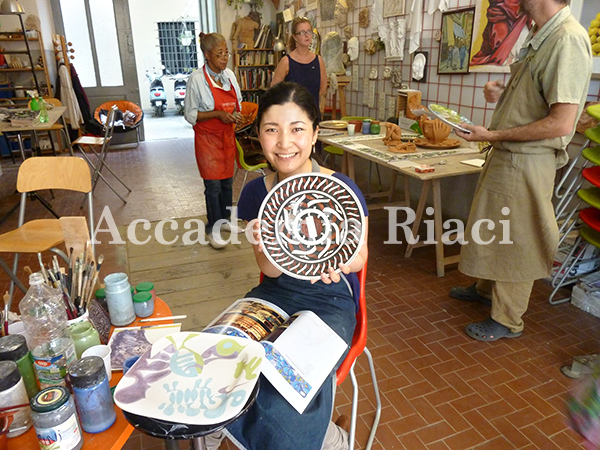 In our Ceramic course covers various genres: comprehensive ceramic, introduction, intermediate, advanced, wheeling, painting, creative ceramic, and ceramic sculpture.
Of course, students can master Maiolica techniques using tera-cotta clay.
You feel like you are a real ceramic maestro in our rich and hands-on program, and your satisfaction is guaranteed!
For details, please check,
http://www.accademiariaci.info/academics/ceramics/