NEWS and Blog
Jul. 06, 2012 | Posted in Top Stories, Italian Language Course | Tags:


Staff Blog≫

"The Panoramic Visit" to enjoy nature and history!
Hello everyone, this is Academy Riaci school staff.
Today we would like to introduce the countryside of Fiesole, a town outside of Florence.
In our popular language course of Italian "Italian Language PLUS", we visit various places from natural, historical, and cultural viewpoints with guide, including this beautiful town.
To get to Fiesole, it takes about 20 minutes from the center of Florence by public bus.
The bus climbs up the hilly areas, where there are houses with large gardens inrelatively fancier neighborhood.
At the viewpoint of the Roman archaeological site, you need to purchase a ticket to enter.
The most interesting to see is a Roman arena theatre in open space, with lawns and flowers that give a relaxing atmosphere of nature and history. There is also a nice cafe with big glass windows.
But above all, the view from Fiesole hill cannot be missed.
From the hill, you can see the whole city of Florence! Fiesole is such a beautiful, little town surrounded by small hills with historical stories.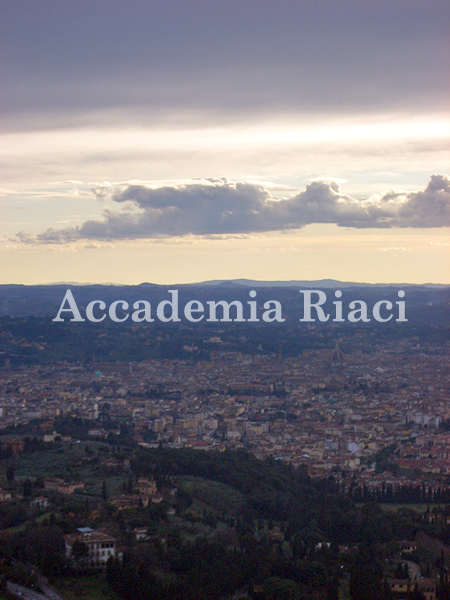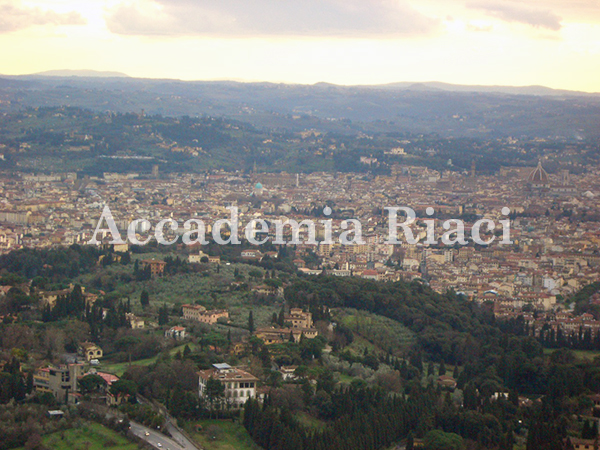 In our "Italian Language PLUS" course, not only you can learn Italian language, PLUS you can try various interesting aspects of Italy with visits and lectures.  Panoramic visits take you to the Roman archeological area of Fiesole, tannery factory, local food tasting, home cooking lessons, English lessons, etc.  
All of these are included in a special price!  This is an ideal course for those who would like to study Italian language while enjoying the culture and cuisine at once.
To find out more about the course, please contact us: accademiariaci@accademiariaci.info.