NEWS and Blog
May. 25, 2012 | Posted in Top Stories, Graphic Design | Tags:


Staff Blog≫

Design Lesson in Accademia Riaci School
Hello, this is Accademia Riaci school staff.
This time we would like to introduce classroom for design course.
Design short course has limited time.
At the first day of lesson, professor consults you and carries out curriculum according to the schedule,
asking questions about specific technic the student would like to learn and confirms the schedule.
However, the schedule can change during the course.
For example, one student started Graphic Design course this spring completed an excellent artwork,
and our professor proposed that she could continue something interesting based on the work.
Then they changed the original plan and continued the lesson.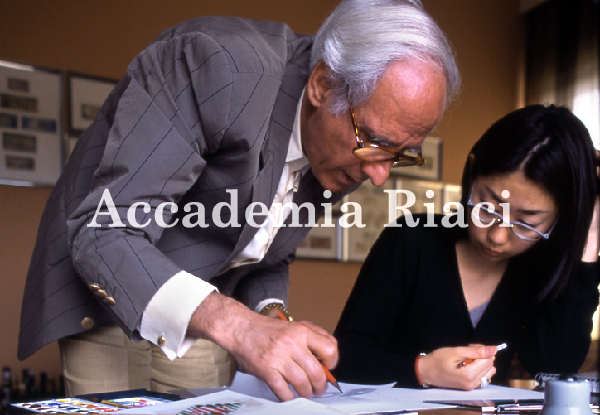 Professors always find brilliant possibility in student works.
Professors at Accademia Riaci are school instructors and currently active designer or maker at the same time.
Therefore, they have broad knowledge and skills, off course, and so much imagination and flexibility.
Also they draw out the individuality and power of each student.